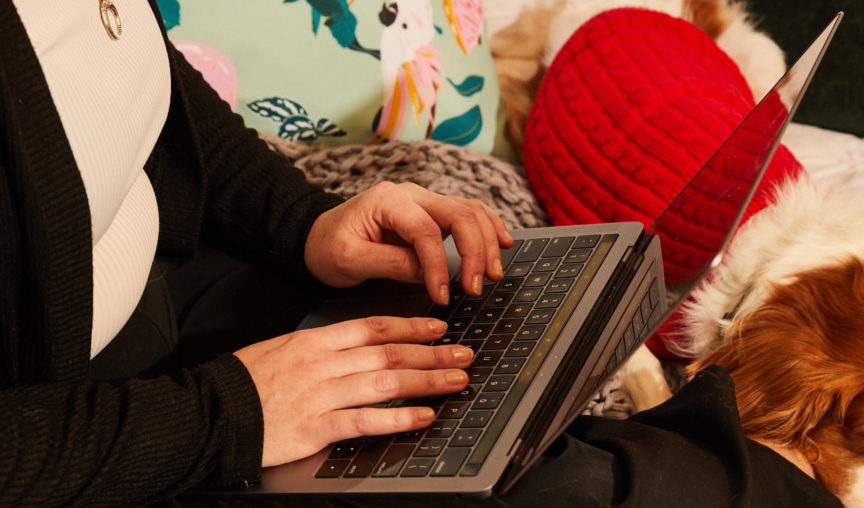 For a growing business, having a solid foundation for managing your finances is essential if you're going to stay viable and grow.
So, when should you hire an accountant?
As your business expands, so too will the time you need to dedicate to your finances. At some point, you'll probably need to hire an accountant to help you. Exactly when that time comes will be different for every business, but essentially, it comes down to two things; expertise and time.
Can you manage your accounts on your own and get your tax returns done on time? Yes, probably. But does it take you a long time to get your head around accounting terms, tax obligations and your accounts? You bet!
So, why not hand this vital part of managing your business over to the experts — here are some clear signs it might be time to hire an accountant.
1. Managing your accounts takes too much time
How long are you spending managing your finances? Hours every week, or even days? How long does it take you to get decent reports at the end of each month to see how your finances are tracking? Are you working into the night to keep on top of it all?
As a business owner, you've probably got fifty other things you could be doing with your time to grow your business, like increasing sales, building your brand and keeping your customers happy. Delegate your finances to a trusted accountant and get the freedom to focus on what you do best.
Plus, the professionals will be better at making sure you aren't at risk of faulty reports.
2. Your accounts are getting too complex
Do you know the difference between accounts payable and accounts receivable? Cash flow and profit? How does asset depreciation work?
At the start, most business owners can get through their basic accounts with no issue. But as your business grows, your accounting needs become more complex, the jargon becomes more indecipherable, and there are more financial pitfalls.
If you don't have a depth of understanding about how to manage your accounts efficiently so you can keep your cash flow healthy, it's time to get a qualified CPA or Chartered Accountant.
They'll help you clear the paperwork, make sure you're not falling behind and check your transactions and records are up to date and accurate.
If you default on a loan or payment, that's your business's responsibility, so they'll help you understand your legal liabilities.
3. Your time is costing you money
That time you're spending keeping on top of your accounts is costing you money. Do you have a couple of admin staff helping out with the finances too, even though they were hired to do something else?
The cost of an accountant might seem like something out of reach, but you're already spending valuable time managing your accounts in-house.
Focus your time on generating revenue for your business and get the added peace of mind that your accounting is in expert hands. It might be more cost-effective than you think.
4. Tax time is an unpleasant prospect
When it comes to tax time, an accountant will not only take care of the details and make sure you meet your obligations — they'll also make sure you pay the right amount of tax. Keeping up with changing tax laws can be challenging and preparing annual tax returns is time-consuming.
Your company structure also affects how much tax you need to pay, such as if you're a limited company or sole trader.
Did you know there may be fringe benefits tax when buying gifts for employees?
Many business owners will often find themselves overpaying their taxes because they don't know what their entitlements are or what they can claim.
Why risk losing money when you can hand this over to someone who knows? On the other side, an accountant will also make sure you don't find yourself audited for underpaying your taxes.
No business wants to fall foul of the ATO.
5. Business is booming, and you need to keep up
If your small or medium-sized business is in a period of growth it's exciting. You're seeing your hard work in action.
But what should you spend your money on to maintain that growth? How big a cash reserve should you have to manage unexpected issues or expenses? Can you afford to take on another staff member or move to larger premises?
If you need help answering these questions, think about hiring an accountant to keep tabs on your growth.
An accountant can help you understand your cash flow and give you strategic business advice to make smart financial decisions. They'll help you manage the changes needed to handle the increased revenue and costs.
With the right help, you can better understand if you're spending more money than you're making, get guidance on timing, and confidently forecast changes, so you're prepared for what's ahead.
6. Your cash flow needs a boost
If your customers regularly pay late or rack up debt, and your outgoings are increasing, this could be having a serious impact on your cash flow. It's your cash flow that keeps your business going and allows you to make your payments, purchase stock and pay your staff.
Entrust this process to an accountant, who will have systems in place to follow up late payments and keep the cash flowing. Even if your cash flow is great, you might find yourself in need of a loan to buy a new truck or expand your premises.
Having a trusted accountant to represent your financial position to the bank and answer any forecasting questions can give the bank confidence that you can meet your repayments. This gives you a better chance of securing good terms.
7. Your accounting systems are outdated
Are you managing your finances manually or on multiple spreadsheets? Are you finding it hard to get decent reporting and get valuable information about your business's financial health?
An account can help. Accounting firms usually have their own technology to handle your finances efficiently, quickly and without error, to give you useful business data and robust reporting.
Or they can help you set up your own accounting system and help your business reach its potential. A strong accounting system will allow you to track your financial position which, coupled with an accountant's expert advice, can help you put a good business plan together moving forward.
8. You're not using an automated accounting software
If you're not using accounting software, you should be.
Having an automated payroll and accounting software also means you can work with your accountant more efficiently, as they'll have all the information they need at their fingertips.
Not only will this automate many of the processes an accountant would do for you, but it can also help you get a better handle on your finances and free up some time so you can focus on other areas of your business.
By reducing the amount of work when dealing with payroll-related tasks, you may even be able to push back on the decision to hire an accountant for the time being.
At the end of the day, accounting software makes it easier to do your taxes, submit reports and get an overview of how your business is performing financially. It's a no-brainer for small businesses.
Should small business owners have an accountant?
As a small business owner, you have to wear a lot of hats. You're the CEO, the marketing department, the sales team and, often, the accounting department too. But as your business grows, you can't do it all yourself.
Hiring an accountant is an important step in ensuring the long-term success of your small business and can be one of the best decisions you can make for your small business.
An accountant will make sure you're compliant with local regulations and laws. They can also help you manage your cash flow, prepare for tax time and get loans from the bank. If you're not using accounting software, an accountant can also help you set up a system that will work for your business.
But if budget is your concern, and you are not able to justify the cost of an accountant, you can look into payroll software like Employment Hero.
Our payroll software allows you to automate many of the processes an accountant would do for you and can help you get a better handle on your finances.
Count on the experts
Having the right systems and people in place to manage your business's accounts and tax obligations is the best way to set your business up for success. An accountant's expertise can help you at every stage, from start-up to growth, expansion and beyond.
When you're in over your head with your accounts, spending too much time and losing focus on what's essential to grow your business, you'll know it's time to make life simpler and hire an accountant.
Guide to paying your staff correctly.
Payroll can be confusing. Let's break it down into simple steps.