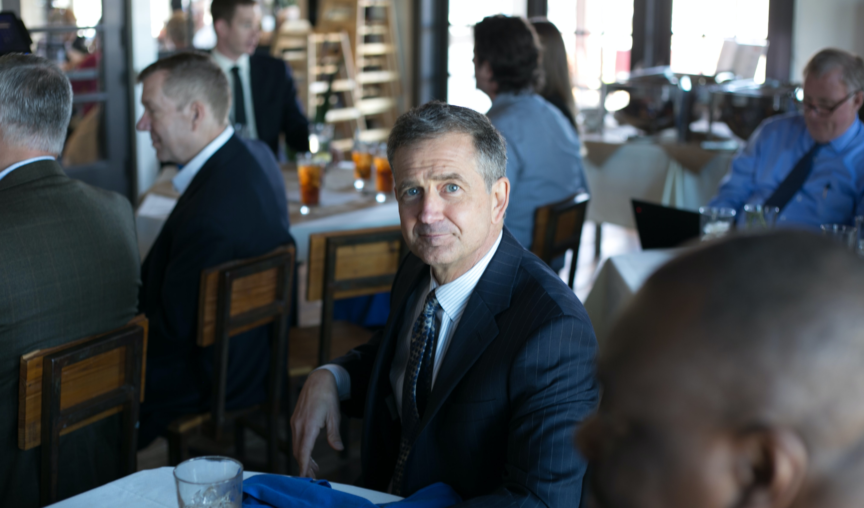 No matter what industry you are in, or what size your company is, who you know is becoming increasingly important in the world of business. Networking is at the heart of this.
But networking isn't a popularity contest or about your ability to sell. Contrary to popular belief, it's actually all about building mutually beneficial relationships.
Not quite as basic as the 'you scratch my back, I scratch yours' kind. In this context, the relationship is built over a genuine interest you have in what your new contact does, and how you might be able to help support them now, or in the future.
Let's unpack exactly what business networking is, some tips for you to use in future networking events – and what to do if you happen to hate networking.
What is business networking?
Business networking is the process of making connections and building relationships with people within your immediate industry or the wider business world.
Business networking is not about selling your product or service immediately. The aim is to build a business relationship that is mutually beneficial for both parties. Why? Done well, successful business networking can help you find new business opportunities, build brand awareness and more.
But business relationships aren't built overnight. It takes time, effort, and genuine interest from both parties for it to become an effective long term success.
Why is expanding your business network important?
No matter how much you know, it's impossible to do it alone. Expanding your network allows you to create personal connections, as well as professional connections who can help you now and in the future.
Do you want to find investment for your business? Someone in your network might be able to help you. What about that international expansion you were considering? You may already know someone in your network that has experience of that, who you can ask for advice.
The question of who you network with is at the core of a strong business network. But expansion doesn't necessarily mean having to network with everyone – no one has the time or energy for that.
What you want to do is "understand how you contribute to [someone's] success, and how you can benefit from their knowledge," as Bianca Miller Cole suggests.
What if you hate networking?
Let's debunk a myth: just because you're a small business owner, it doesn't mean that networking comes naturally – and that's okay.
For the introverts amongst us, expanding your network can be daunting. Fortunately, there are some books out there that you can lean on for guidance.
1. Never Eat Alone by Keith Ferrazzi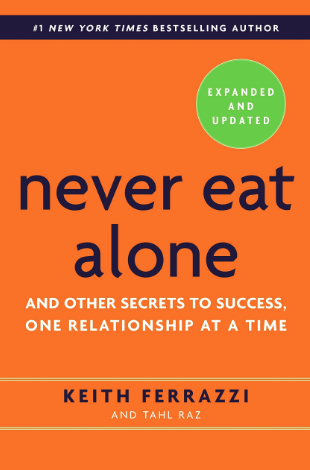 Image credit: Crown Publishing Group
Interested in building genuine connections and relationships with other industry professionals? Not sure how? Keith Ferrazzi is a recognised global thought leader in the relational and collaborative sciences. He offers insight into the specific steps and mindset he uses to reach out and connect with people.
Why we love it: Rather than building a networking strategy based on a model, Ferrazzi's strategy is based on generosity and genuine relationship-building efforts.
2. Better Small Talk by Patrick King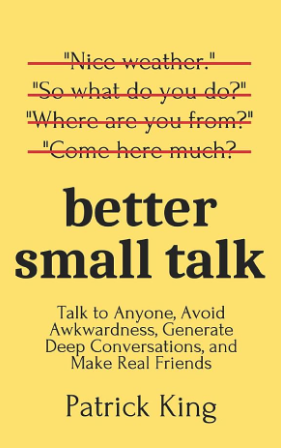 Image credit: PKCS Media, Inc.
There's no shame in not understanding small talk. If you struggle with everyday conversation outside of business-focussed meetings, this book is for you.
Social interaction specialist and conversation coach Patrick King guides you with the art of conversation, be it with strangers or old friends.
Why we love it: Hate awkward silence as much as we do? Not sure how to navigate it? King offers a lot of practical ideas and thought-provoking tips that can be put into practice in real conversations.
3. How to Own the Room by Viv Groskop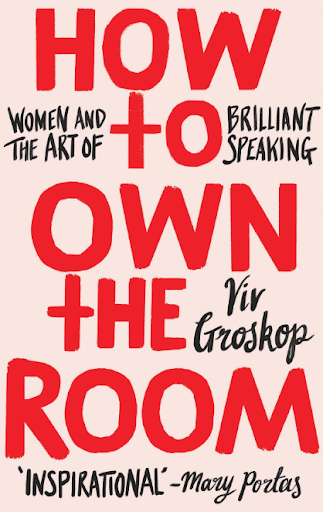 Image credit: Bantam Press
If you're on your journey to find your self confidence as a small business owner, this one's for you.
Leaning on leading ladies of today's modern world, from the likes of Michelle Obama to Oprah Winfrey, Viv Groskop guides us through public speaking – and more importantly, how to get over the anxiety about performance (that, by the way, most people naturally have).
Why we love it: this is the ultimate guide to public speaking for all small business owners who identify as a female. Groskop leans on inspiring women and offers insights into what they do and how they achieved it, so that we can apply it in our own lives leaving us to stand a little taller.
Before you roll your eyes thinking this is another gimmick – give this book a chance. This writer was sceptical but is inspired and only a few chapters in.
6 tips to network professionally as a small business owner
So you've got the theory down. What's next?
When it comes to practice, the good news is that networking has changed a lot thanks to technology and social media. Let's unpack some tips to help you on your way to becoming a pro networker.
1. Set realistic expectations
In other words, don't set yourself up for failure! First, go easy on yourself. No matter how much preparation you've made, it's likely you'll still feel a little awkward and go off script.
Soon enough you'll take it all in your stride, but for now, it's perfectly normal to feel that way. Second, it's tempting to expect an immediate and overt result; a swag of genuine connections, a cutting-edge supplier or a keen investor.
In reality, this sort of result is highly unlikely and requires time. Networking is a process and meeting a new prospect is the first step. You may not reap the benefits of that meeting until much later.
2. Learn how to introduce yourself in a networking event
Ever introduced yourself awkwardly because you hate talking about yourself? You're not alone.
The good news is preparation with the use of an elevator pitch can help. The key is to craft a short and sweet introduction so people understand who you are and what you do.
Don't focus on sounding clever, just make sure it's clear.
3. Prepare questions to ask
From small talk to business-related questions, preparation is key. Although you do not want to appear over-prepared which may make you seem robotic, having a few go-to questions up your sleeve is always a good idea.
A few of our favourite go-to questions for small talk include:
What brings you here?
How long have you been in this field?
What's the best part of your job?
4. Attend a variety of business networking events
Networking events are often a hit or miss depending on the crowd. If one doesn't go well, it can be tempting to dismiss others – but don't fall into this trap.
Didn't enjoy a particular event? Chances are the next time it's in session there might be a new crowd, making it difficult to judge how good an event from a one-off one that you attend.
Don't forget, from physical events to virtual ones, there are plenty of networking groups to choose from.
Not sure where to start? We've got some handy tips on how business owners can network virtually.
5. Don't become a robot just because you're at a networking event – be human
The key to being memorable is passion and authenticity, which means you need to be yourself.
Remember, it may be professional, but you're making mates out there. Arm yourself with conversation starters that showcase your personality; light-hearted anecdotes will serve you far better than a rehearsed elevator pitch.
Avoid overusing buzzwords and technical jargon. Ask questions that make for interesting answers and listen. Everyone loves to talk about themselves, so let your new connection wax lyrical about their own business venture. They'll love you for it.
6. Don't forget to follow up
Business networking is a process. A lot of work and effort goes into making new connections; more work and effort goes into building and maintaining those connections.
Make and prioritise time to follow up with the people you've met after the event. Reference something you spoke about for a personal touch, like a shared interest or a book recommendation.
Where to find business networking opportunities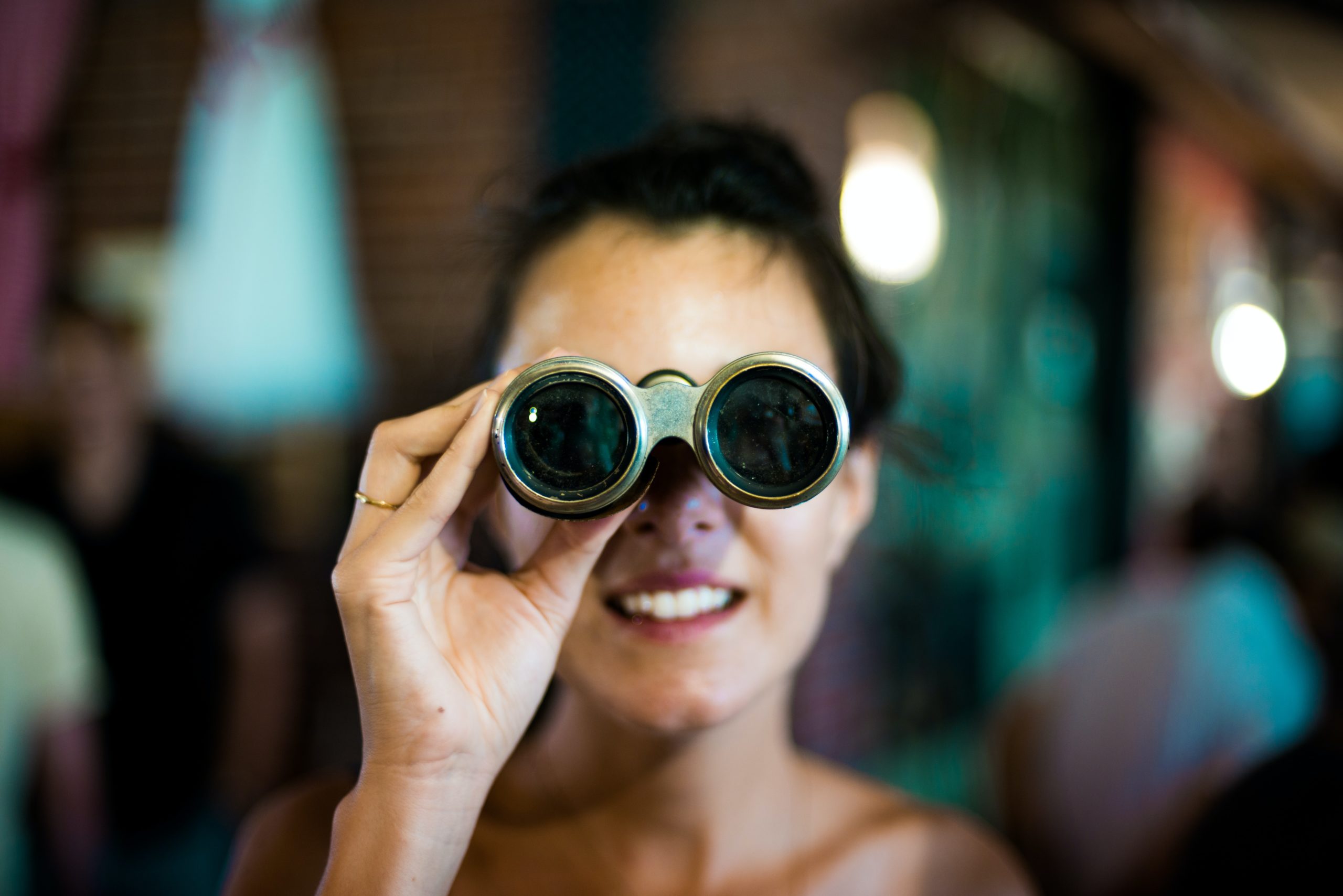 There are plenty of networking opportunities out there but many cater to individuals looking for job opportunities and career advice. As a small business owner, these may not be quite right for you. Instead, look for events or platforms that support business to business (B2B) connections, or those tailored to your specific industry. Below are a few places to start your research:
It's not what you know – it's who you know
Gone are the days where you hang around the buffet table at that networking event you didn't really want to go to. We hope that the business networking tips above will give you the confidence to put yourself out there if you're not a natural networker.
And if you're ever in doubt? Remember how far you've come with your own business. Look at the networking opportunity as a chance to shout out about what you do – and how you can help.
You've got this!