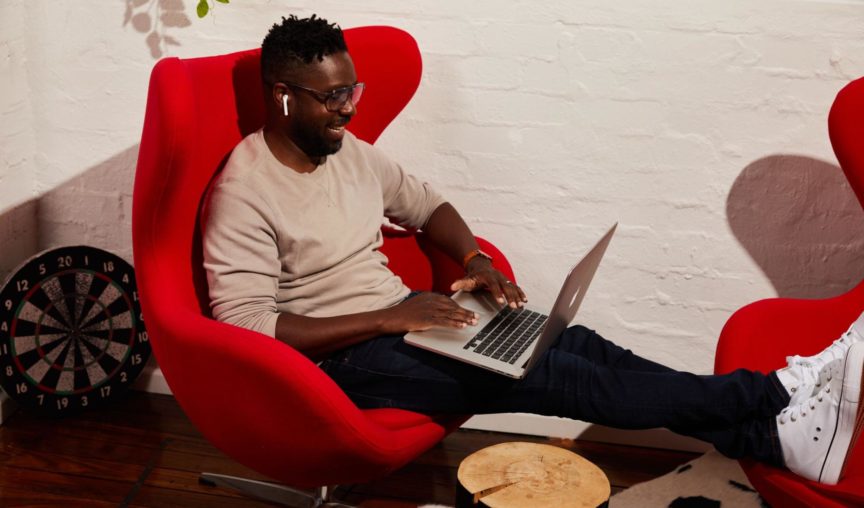 Miss the buzz of the office? The adrenaline rush of attending a huge in-person conference? The excitement, fun, and drinks at a networking event? You're not alone.
In 2022, we're entering a new era of remote work. As businesses transition to a new landscape with some embracing hybrid work while others go remote-first, networking in the post-lockdown world is a whole different ball game. New platforms and ways of connecting have emerged — as a business owner, you have to keep up with the times to ensure your business stays competitive.
Thanks to the power of digital technology, you no longer have to be shaking hands, exchanging name cards, or meeting in person to form a connection with someone else. It can all be done from the convenience of your home office, studio, or warehouse — wherever you're located.
It's so much easier and convenient nowadays to reach out and connect with others online. With platforms such as Facebook, Instagram, LinkedIn and more, all it takes is a few clicks to start conversations and get the ball rolling.
Why is building a professional network important?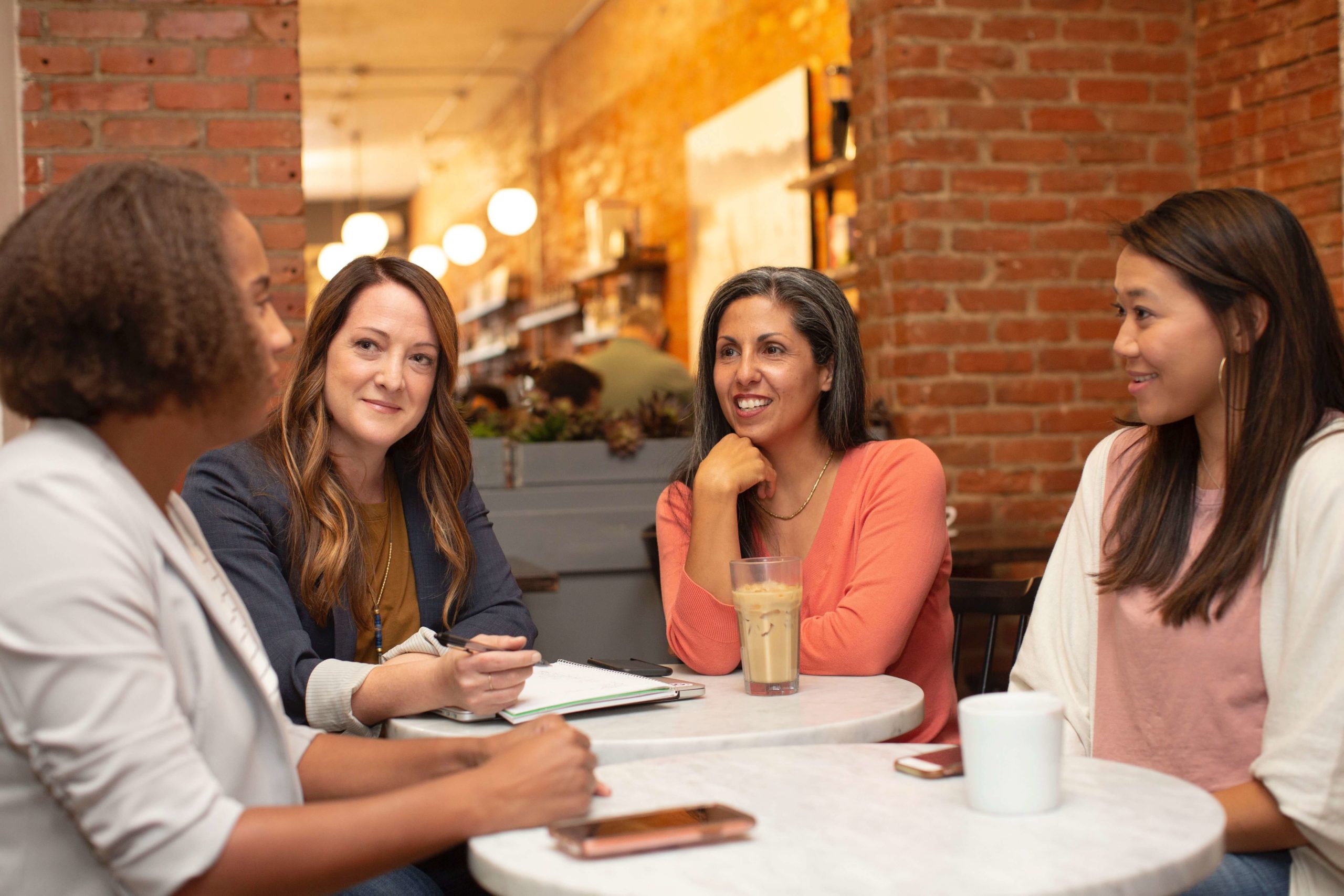 It's been echoed time and time again by many entrepreneurs — business networking is important because it isn't about what you know, but who you know.
A study released by the Economist Intelligence Unit reiterates this, with findings that show informal professional networks and communities were more important for entrepreneurial success than formal structures such as incubators and accelerators. The greater the number of networking activities entrepreneurs engaged in, the higher the chance of positive returns in areas like profitability, revenue growth, innovation, capitalisation and talent.
In short, networking is a powerful way to grow your business and personal brand. It's a chance to:
Meet potential partners, investors, staff, suppliers, customers and mentors;
Generate new sales leads and referrals;
Learn from the best (and their mistakes);
Keep up to date with the latest industry trends and technologies;
Bounce ideas, share knowledge and workshop issues with a group of peers;
Connect with influential individuals you wouldn't have the chance to meet otherwise; and
Make friends in your business circle.
Is it possible to build a professional network virtually?
Absolutely. Thanks to the pandemic, networking virtually has become more prevalent and easier than ever.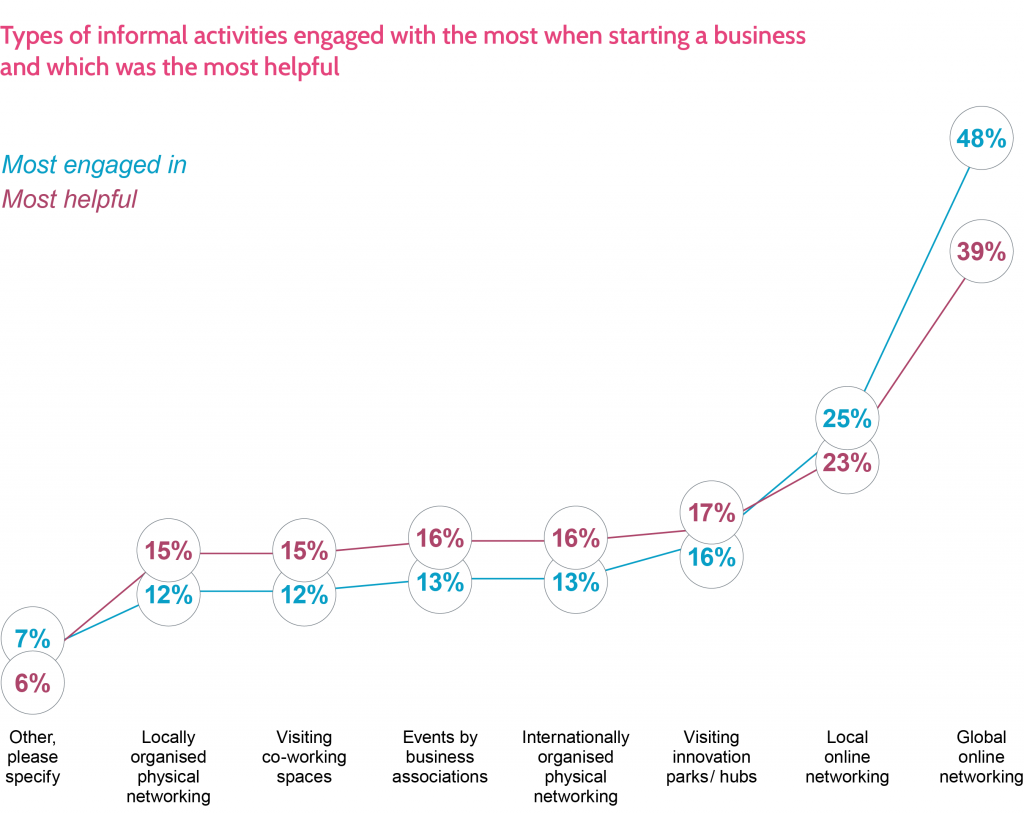 When this study was released by the Economist Intelligence Unit in 2016, online networking locally and globally was already shown to be the top two most helpful activities for entrepreneurs.
This trend has only skyrocketed in the past few years with the need for social distancing and the rise of remote work — pushing many of us to network using newer methods. LinkedIn recorded a 55% increase in conversations among connections in 2021 alone.
What is the difference between networking virtually vs in person?
There are a few key differences between networking virtually and networking in-person.
With in-person networking, you get to meet people predominantly from the same geographical area or city. If you're a local start-up or small business owner looking to form strong connections in the vicinity, then in-person networking events would probably be more suited for you.
However, if your service or product can be delivered worldwide, there's no reason to limit yourself. Virtual conferences, meetings and workshops can provide you with a larger pool of potential customers, clients, partners and more that you can meet. It's the best way to connect across geographical boundaries, exposing you to interesting insights from other experts and professionals working in different markets. It also allows for a bigger capacity of attendees because the event isn't limited by a certain number of people.
Virtual networking is also much more cost-effective — small business owners don't have to fork out huge amounts for admission fees, travel costs, and food and drink expenses just to attend the event. You get to save precious time as well because you don't have to fly or drive to networking events in the real world, you can join online events with the click of a button.
Being able to network online also provides increased flexibility — it's easily accessible from anywhere and everywhere, no one is limited by their geographical location. You can choose to attend virtual events like webinars and conferences if it suits your schedule or time zone, and if not, you can always review video recordings. You're also free to reach out to others anytime, just as others are free to reply to you at their own convenience.
There's also the comfort you get to enjoy when you network virtually! Rather than getting all dressed up to head to a physical location, you can build relationships just by looking presentable in the comfort of your own home.
The main goal of networking is also to arrive at meaningful one-to-one conversations, which can be difficult if you're at a huge in-person conference with a frenetic and noisy environment. Some people might prefer virtual meetings over in-person meetings because of that, as it provides a quieter and more conducive environment for focused conversations.
Ultimately, both in-person and virtual networking have their own pros and cons — it's up to you to determine which one works best for you, and remember, they aren't mutually exclusive! Utilise both methods in a complementary way so you get the most out of each experience.
Tips for effective virtual networking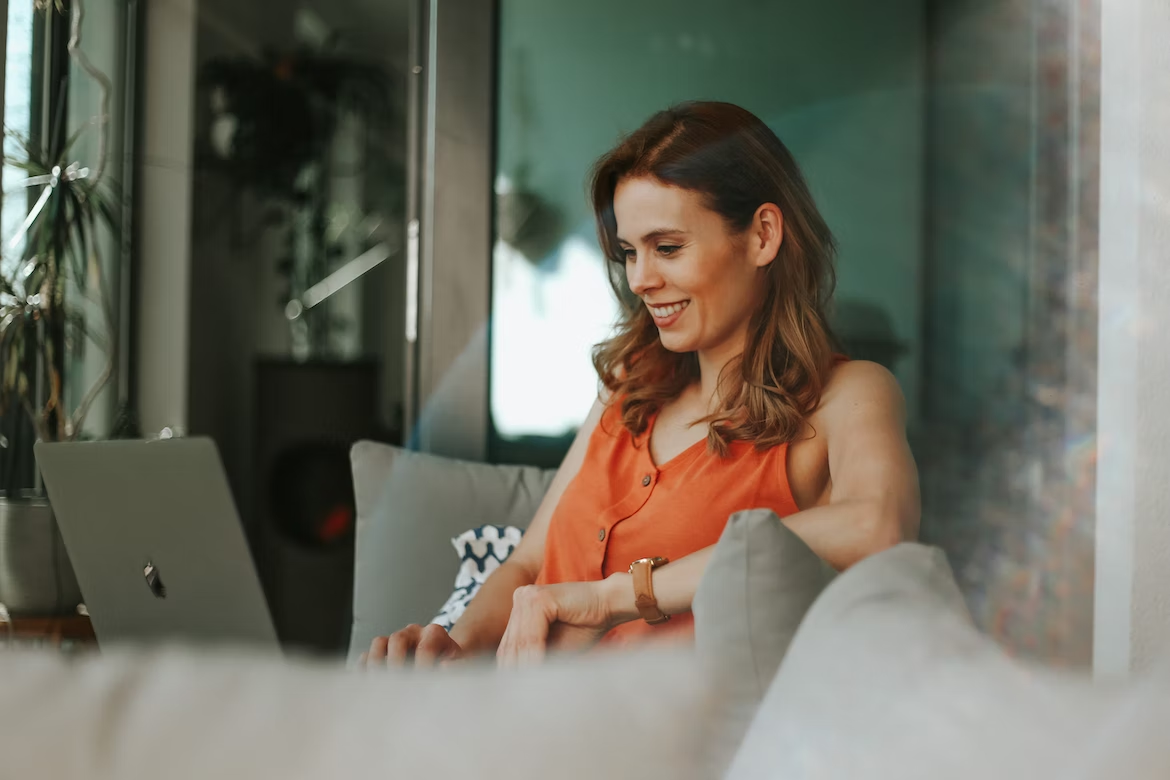 1. Utilise Linkedin and all its features
It's no surprise that Linkedin is the first platform to come to mind when it comes to professional networking — it was designed to facilitate this very goal afterall, and they've got a whopping 850 million members worldwide (and counting). Rather than focusing on the numbers though, it's important to be intentional about who you're reaching out to with connection requests.
When reaching out, it's always nice and helpful to give context and send them a personalised message on why you're keen to connect, or any mutual interests and commonalities you have. Building your network virtually isn't about sending out mass requests to strangers you don't know. Chances are, without any context or message given, they'll be more likely to reject or ignore the connection request too.
Another way to reach out to others on Linkedin besides sending requests straight up is to follow them first, so you can see their posts and updates. If you find the content they've shared particularly enlightening or interesting, you can leave a comment and start a conversation with them naturally. As they become more familiar with you, you can send them a connection request to take your discussions a step further.
Did you know that you can easily switch to a video call by adding video meeting links directly into a chat on LinkedIn? That makes setting up virtual coffee dates so much quicker! Linkedin also has plenty of groups that you can join and virtual events you can attend — all you have to do is start searching.
2. Capitalise on social media platforms beyond Linkedin
Apart from Linkedin, there's also Facebook, Instagram, Twitter, Youtube, TikTok, Reddit and more. Rather than focusing on networking across all social media platforms, it's much more effective to pick one or two to really focus your efforts on. Depending on your industry and target audience of your business, pick the platforms that work best for you and start networking from there.
All these platforms provide great opportunities for you to kickstart or contribute to conversations, and showcase your brand's services or product offerings. There are Facebook groups, Instagram Live sessions, Twitter discussion threads, Youtube playlists by experts, trending Tiktok hashtags, subreddit communities and more.
Don't be shy or afraid to put yourself out there for more visibility — the more interactions you have with others, the bigger your network will be. It all starts with a simple follow request or comment, engaging with others is key.
3. Join professional Slack groups, channels and communities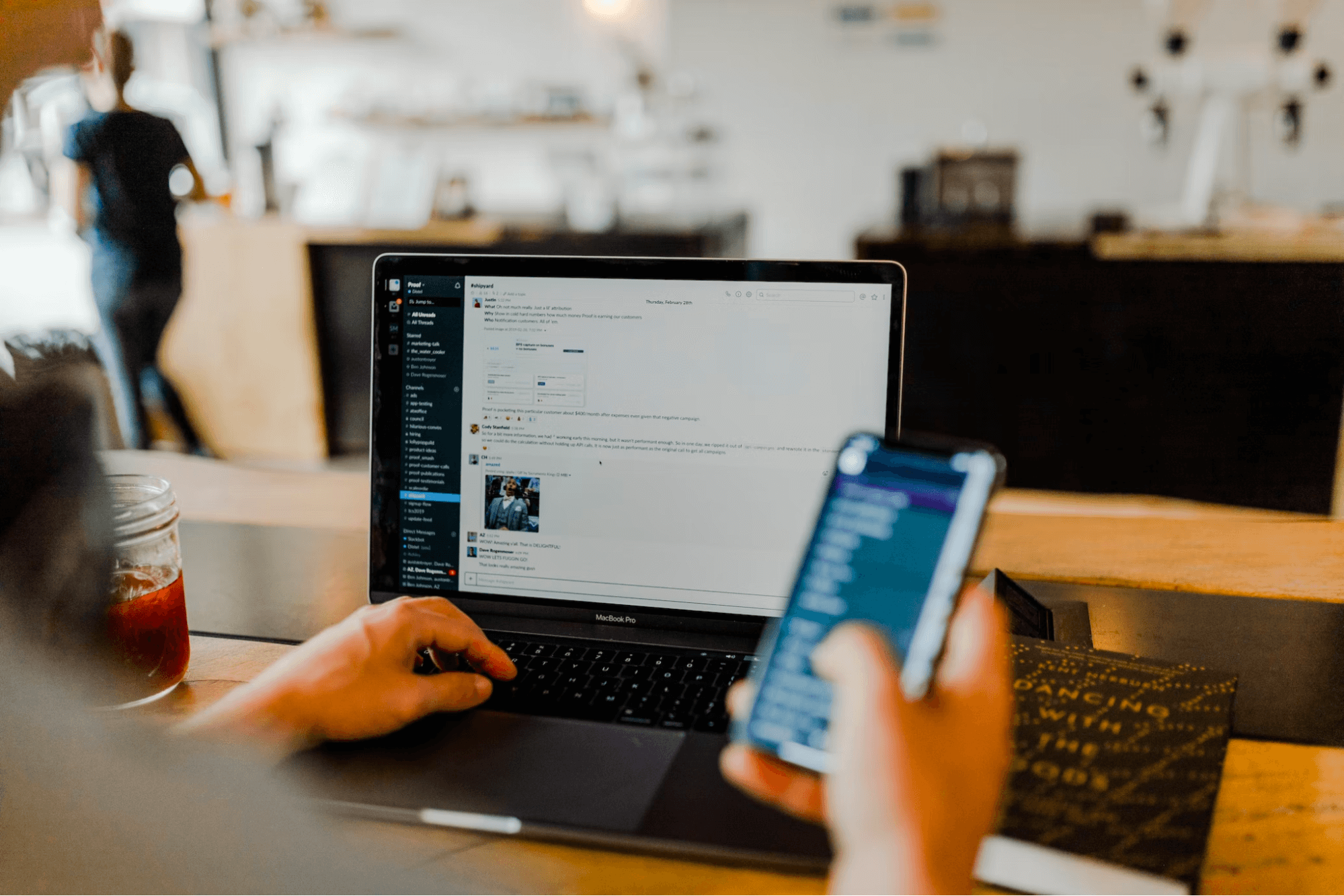 Many organisations use Slack (us included!) because it makes remote work so easy; facilitating communication, the sharing of ideas, and project management amongst team members. But did you know that apart from using Slack for internal communication, there are also plenty of Slack communities you can join to grow your network?
While most are free to join, some might require a small fee. There are all kinds of Slack channels for professionals in design, tech, marketing, and more. Some notable ones you can join as a small business owner include:
4. Go for online events, webinars, conferences and more
Say yes to events relevant to you! There's a whole world of virtual events out there — you just have to find the right ones. Websites like Eventbrite and Meetup enable you to filter your search for online events that you can easily RSVP to.
And if you're wondering how on earth you can network while hundreds of people are logged onto the same Zoom room or Google Hangout session together, here's how — online networking events usually break participants up into smaller groups and place them in a 'breakout room', so you can form more intimate connections with others. You never know who you might meet in these sessions, so capitalise on them to grow your network.
4. Become a member of an online network community
One silver lining that has emerged from the pandemic is the creation of online network communities by entrepreneurs, business owners, and thought leaders — aimed at becoming a safe space, resource and support system for anyone keen to connect and grow together.
Examples include Virtual 5 O'Clock, The Rebellious Business Network, and Business Networking International.
Join as a member so you can find local chapters, join meetings virtually or in-person, and grow your business while continuously meeting mentors and other business professionals.
5. Let technology do the work with Lunchclub
Tired of constantly having to reach out to people and looking out for networking events that you're interested in? Why not sit back, relax, and let AI do all the work for you? With Lunchclub, all you have to do is tell them your background, goals, and what you're excited about — they'll then pair you up with strangers for 1:1 conversations that match whatever you're looking for.
It's pretty much like online dating, but in a professional context! A fun and interesting way to network, this is something to try out if you're looking for a new way to connect with other business owners.
6. Capitalise on informational interviews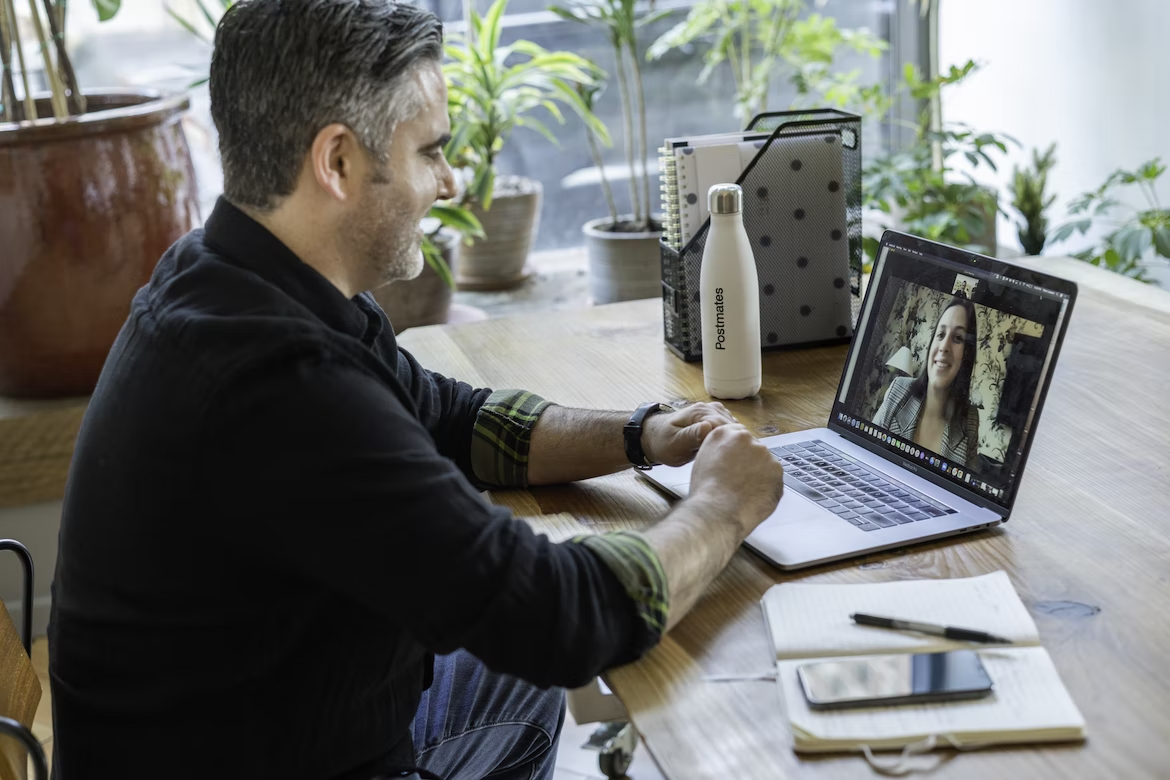 If you haven't heard of informational interviews before, it's basically a casual or informal conversation you have with someone whose current role is of interest to you. They are essential in helping you gain insights on the career path, industry, company or role you want to go into.
As a small business owner, it can be incredibly beneficial to contact other entrepreneurs in the same industry, to find out what their career goals are while forging new relationships at the same time. You stand to gain firsthand knowledge about the realities of working in that position and industry.
It can be enlightening to learn more about the path they've taken to achieve success, the difficulties they've faced, and how these might all apply to your own business. Brands also often have collaboration projects together — informational interviews could just be your chance to get one started between your business and others.
7. Join a virtual or remote coworking space
We've heard about coworking spaces like WeWork, but what about virtual coworking spaces? It might seem like a strange concept at first, but it has definitely grown in popularity over the past few years. You'll get to meet new people at every virtual coworking session, along with other events such as virtual happy hours, digital speaker sessions, online yoga classes and more.
Some coworking spaces also provide you with advertising spots to promote your own business, or conduct member interviews and fun Q&A sessions sharing valuable advice and skills. It's a great way to stay connected with a community of like-minded people even whilst you're working remotely. Take your pick from some of the top free virtual workspaces here.
8. Follow up with speakers at webinars and conferences
It's easy to get preoccupied with networking with other attendees at webinars and conferences, but many people overlook the fact that the speakers themselves are open to connecting as well. Most speakers end their webinar with a Q&A session, and provide their personal contact information for those who are keen to reach out and ask more questions.
It's a great way for you to network while remote working, and you'll never know where this new connection will take you. Connect with them on Linkedin, or find out when their next webinar will be so you can keep that conversation and relationship going. It's always good to broaden your network to cover other industries and skills too, because you never know how your business might expand in the future.
The wrap up
If you don't feel confident in your networking skills, or haven't spent much time or effort networking professionally, fret not. The truth is, with the right set of tools, anyone can be a great networker — you just need to be willing to try!
Keep an open mind, and always be eager to learn from others — as aptly put by Bill Nye, "Everyone you will ever meet knows something you don't".
As a small business owner navigating the new world of remote work, juggling multiple roles can often leave you strapped for time, in a fast-paced environment where you're constantly working on different tasks. Apart from utilising all the digital tools available to run your business, Employment Hero can help you streamline manual processes as an all-in-one platform for people, payroll and productivity. You'll be able to free up more time to spend on strategic tasks such as networking!
Also, if you connect with someone across the world that you'd like to work remotely for your business, Employment Hero can help you hire skilled, permanent talent with Global Teams, by acting as the employer of record (EOR). You can grow your talent pool, retain staff who are moving overseas, or expand into new markets with the help of local knowledge. All without the stress of setting up a local entity.
Now that you're equipped with all these handy tips on how to network virtually, go forth and start making new connections — the world's your oyster!
How global teams can transform your business