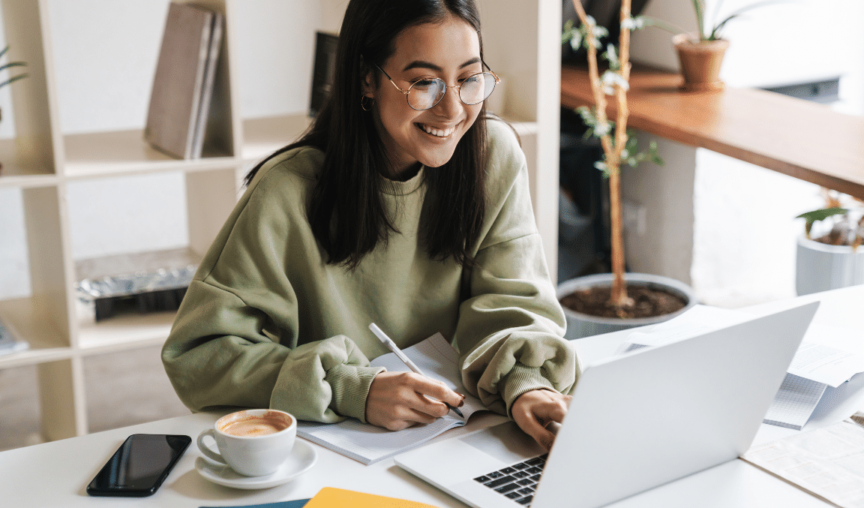 I remember being mind blown the first time I was introduced to Reddit. From funny memes to personal stories, animal videos and movie discussions — there's a subreddit and community for everything you can imagine. Literally any topic you're interested in, and possibly beyond.
Some interesting ones I've come across include r/plantgoths, r/IAmA (an 'ask me anything' thread graced by the likes of Barack Obama), and r/TrueOffMyChest — but that's just skimming the surface. There's a whole network of communities out there where people can dive into their interests and hobbies, and connect with each other all around the world, regardless of their geographical locations.
Contrary to popular belief, Reddit isn't just meant to enrich your personal life — it can actually help you in your professional lives too. Just hear us out. By providing a platform for workers all around the world to share experiences, ideas, opinions, tips and advice, it's like having a huge support group that you can easily reach out to, anytime and anywhere.
With the rising cost of living, the Great Resignation, and full-time hybrid or remote working becoming more common, it's the best way to share knowledge with other individuals having the same experience, or commiserate together about life's problems.
That's why we're here to share with you our favourite subreddits for remote work, career tips and more (and no, we're not sponsored by Reddit at all). We're just keen to spread the love for good stuff.
What is a subreddit and how does it work?
For the uninitiated, a subreddit is a community forum dedicated to a specific topic or interest. The naming convention generally starts with 'r/' followed by the topic of interest, such as 'r/funny' or 'r/worldnews'.
Users can start threads by posting and sharing links, images, videos and text — other users start replying and commenting to your post, and the discussion takes off from there.
If you find a community you like on Reddit, you can simply click the 'join' button so that all the posts from that subreddit will now show up in your home feed. You can join as many communities as you want — so the sky's the limit.
Members of the community are known as 'Redditors', and can also give each other awards as a way to react and recognise great posts and comments — particularly those wholesome and heartwarming ones.
Now that you're all caught up with subreddits, you might be wondering — so what's the big deal?
Benefits of online forums like subreddits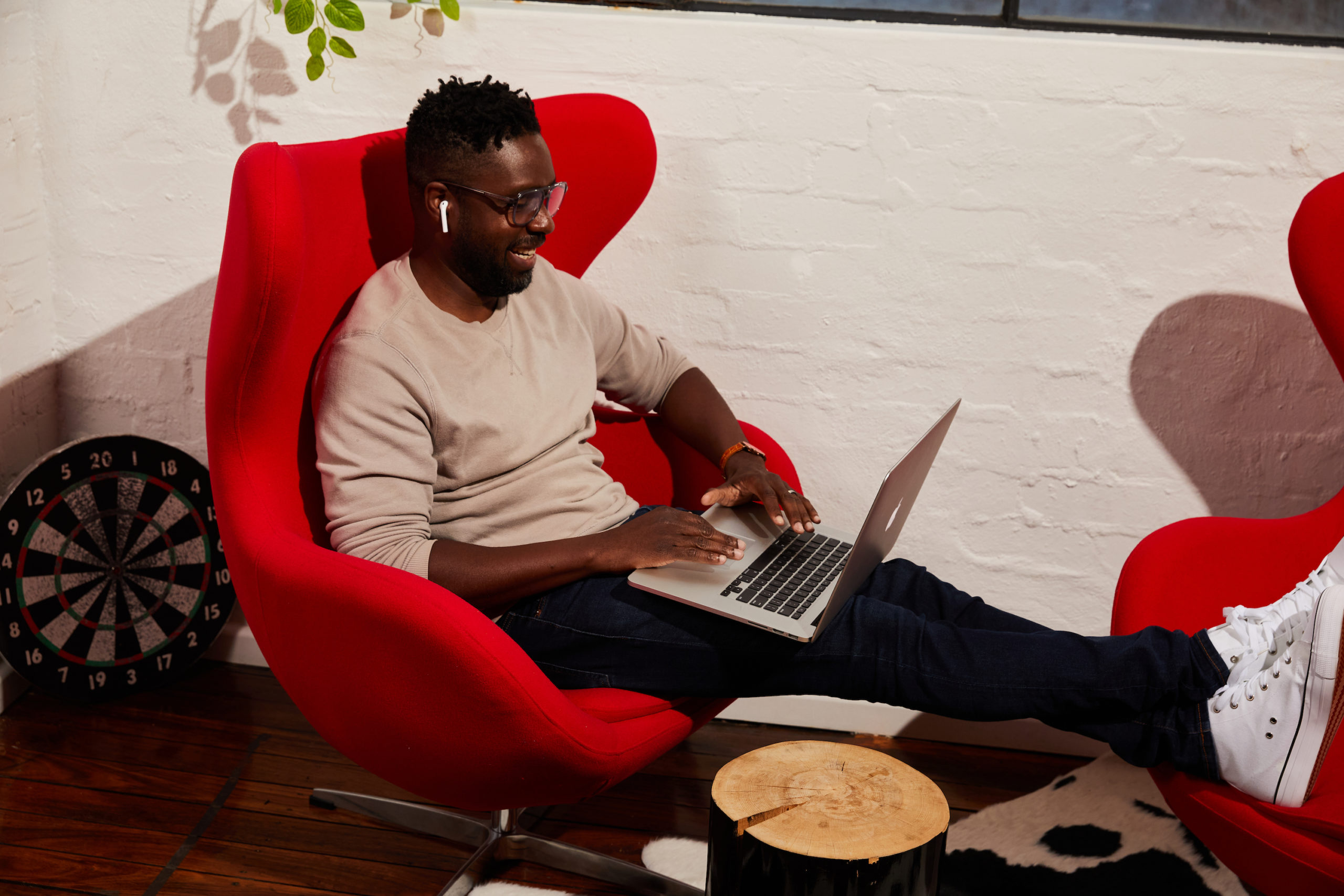 It's not just purely chatting with random strangers on the internet — online discussion boards provide lots of other benefits too.
1. Helps people connect with like-minded individuals
Humans are social animals — the pandemic has clearly shown that. The lockdowns, need for social distancing, and wearing of masks all took a toll on our mental health. We all want strong relationships and need regular social interactions. And there's no better connection than being able to share your passion and knowledge with other like-minded people.
The best thing about discussion boards being online is that we're no longer confined by geographical boundaries. They help bring people with common interests together, and allow for connections across the world. Avid knitters who don't have family or friends who share that passion can feel less lonely and learn new things from joining an online community. Or people working in the accounting industry can find other people in similar positions, and swap work tips or career advice in online forums.
Although online forums can be full of people who are vastly different from all walks of life — having a strong common interest or passion ties people together, and allows everyone to enjoy each other's company.
2. Allows individuals to educate and learn from each other
Yes, the internet is full of information and Google can pull search results in seconds, but sometimes, getting first-hand information from individuals who have been in your shoes or have experienced certain situations helps you get the knowledge you need faster. It also makes it more trustworthy than results you might get on the web — because you know it's authentic. But of course, do your due diligence and don't just take anyone's word for it.
"Everyone you will ever meet knows something you don't" — Bill Nye
Bill Nye pretty much summed it up nicely — there's always something to learn from someone else. And with all kinds of forums and communities online, from photography to gaming, tech and food, there's a world of knowledge out there waiting for you to discover. Don't underestimate the power of online connections, and how generous and kind people can be in sharing their knowledge.
3. Provides a safe space to ask questions
More often than not, it can be embarrassing to ask certain questions in real life to family and friends. That's where online forums come in. With the cover of anonymity, they provide a safe space for individuals to ask anything at all. It could be random questions that pop up when you're having a shower, or practical ones like 'how do I cook rice'?
Questions lead to discussions, and individuals get to tap into a whole community of people to look for the answers they need. And you usually get a good chuckle or two along the way, because often goofball answers will appear too. But the good news is that you don't have to worry about being judged at all — everyone is there to help each other out, not bring each other down.
Ultimately, if you have a problem and share it, chances are the community will rally around to give their own opinions and recommendations on how you can solve it. The rest is up to you — the information is all there for you to read through and digest, but the choice is yours to make. Questions and answers are a huge part of why online forums are constantly active and valuable for the community.
4. Gives emotional support to those who need it
Many individuals struggle with physical and mental health issues, trauma, abuse, and more — but family and friends around them may fail to provide the listening ear or emotional support they need. They may feel as if they are all alone, and that no one understands them or can help them.
Online communities act as a support system, providing opportunities for people to share their personal feelings and experiences, and pour their hearts out without fear of shame, judgement, or any repercussions. Some people just want to be able to rant about their worries and fears. Others just want to feel heard and supported. Kind words or advice from strangers can go a long way — and sometimes even just swapping stories or experiences about a common theme can feel cathartic and provide emotional relief to those involved.
Our 10 favourite subreddits for work
Alright, shall we jump right to it? Let us know if you've got any personal favourites that you don't see here, we'd love to add to the list!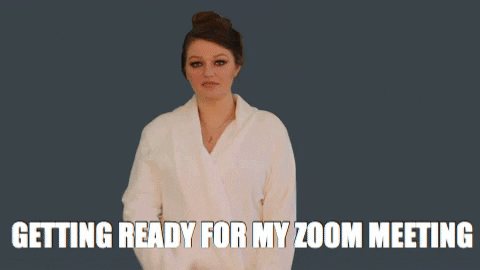 Boasting more than 29K members, this subreddit is dedicated to everyone who works from home, to share tips and tricks on enhancing productivity, or just general advice. Many of us end up working longer than usual because we work from home, and it can be hard to draw the line between personal and professional lives when you have both in the same space. So how can we tackle it?
Some key takeaways from this thread on boosting your mental health and drawing boundaries are:
Get a dedicated space for work. This allows you to 'go to work' even when you work from home.
Keep your personal space completely separate from your work space. Do not bring your laptop to the kitchen, the couch, or the dining table. When you leave your 'office', you also leave your work behind. Having a dedicated room for work is ideal so you can disconnect mentally and physically.
Dress for work. Yes, you can do it in your pjs or your gym gear, but why? Put on casual attire that would be workplace appropriate to put you in a work mindset. If you wear makeup to work, do it. If you shave your face for work, do it. If possible, change out of your 'work clothes' once you're done for the day, as this helps you disconnect.
Get out of the house and interact with others at least once a day. It can be as simple as going to your local cafe for a coffee, or the park nearby for a walk.
Work set hours and develop a fixed routine. Get in the groove of starting work on time every day, and try as much as you can to end at the same time every day. It helps outline when you should be working, and when you should stop to focus on your personal life.
The community also shares helpful information about anything from motorised desks (brands which are good and affordable), job roles that allow people to work fully remote, to tips on how to deal with anxiety at work, and more.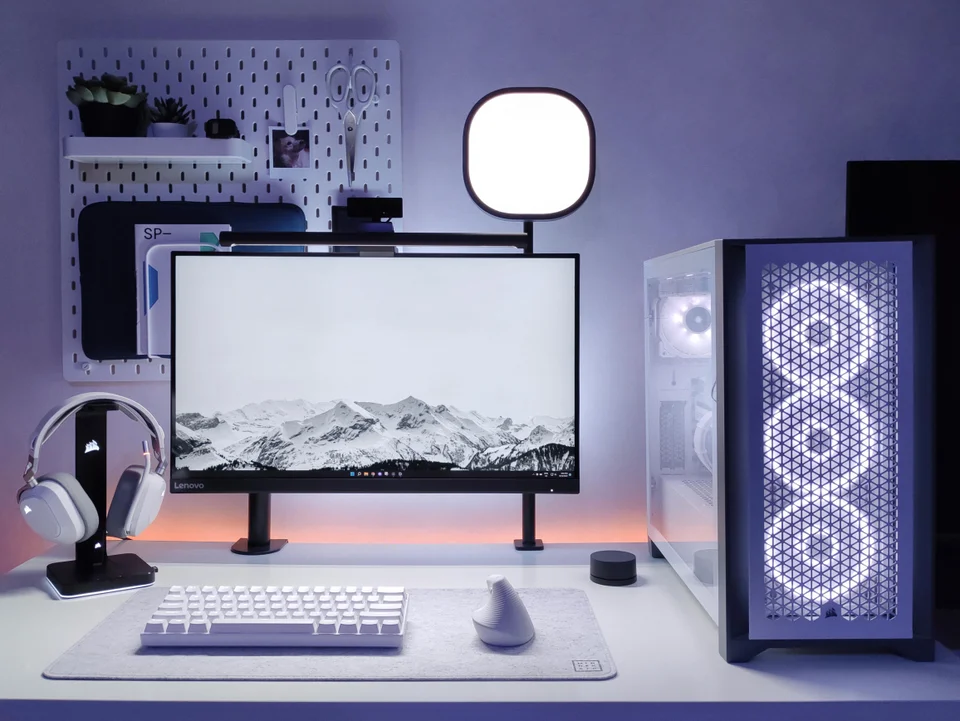 If you ever need more motivation on creating a conducive work environment at home, this subreddit is for you. Take a look at how amazing and photogenic workspaces from the community are — if this doesn't inspire you to do the same for your own, surely nothing else will.
Hybrid and remote workers, you can draw inspiration from these pictures and purchase your work from home equipment from Ikea, Amazon and more — the names and brands of the products featured are usually shared in the comments section. If your organisation provides you with a work from home allowance, you'll get some pretty good ideas on what's worth spending on from this thread.
As we all know, chairs are incredibly important when working from home, so it's best if you invest in a good one. If you're struggling on deciding between a Herman Miller Aeron or Secretlab chair, looking for opinions on which one's more comfortable and doesn't cause back pain from sitting in it all day — this subreddit is your best bet.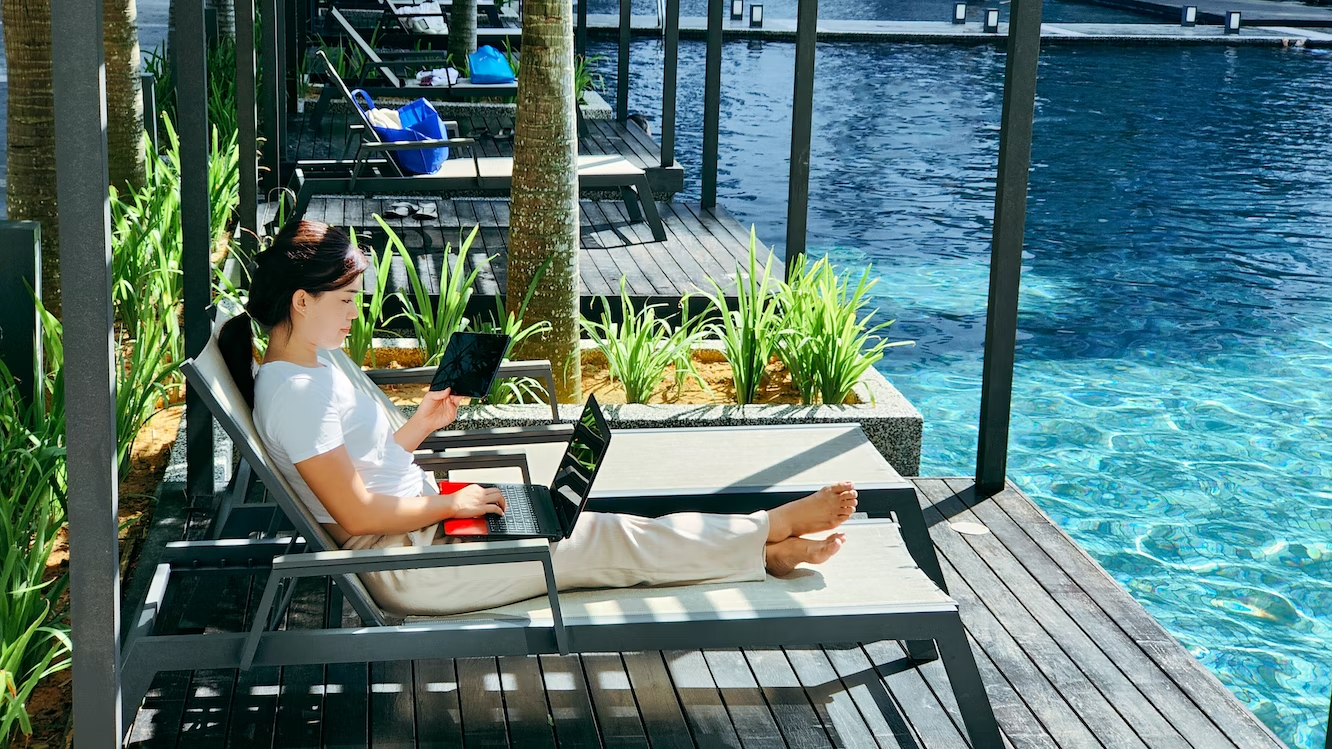 You'll find everything about working remotely or in distributed teams in this subreddit. Threads cover topics from finding remote jobs to the best websites for freelancing, resume writing, relationship-building, navigating office politics remotely, good meeting etiquette, and more.
If you are working remotely, manage a remote team, or are a remote freelancer, you'll find lots of like-minded Redditors to get tips and advice from. Here are some of our favourite tips on tackling remoteliness from this subreddit:
Organise your Slack workspace so you can keep up with all conversations happening in different groups. Take some time to really learn how you can get the most out of it. For example, did you know that you can organise the top left section of your Slack workspace to have 'Unreads' so you can flick through all the new messages in one go without having to go channel by channel to read them one by one? Or 'All channels' to see what channels are available in your organisation that you can join?
Actively ask your teammates if they'd like to take a coffee break with you. You can simply book a time in their calendars and have a coffee together. It's a great opportunity to get to know your colleagues a bit better while also deconstructing this screen-barrier you may encounter when working remotely.
Organising virtual chit-chat sessions can get a little awkward at times — but this team building game helps to break the ice and kickstart fun conversations (we've also compiled a list of 39 free online team building games for remote teams that you can check out).
Stay active in the general channels. If you have an off-topic work group, or a general group, make sure you contribute even if it's just liking or reacting to posts — people will remember your name.
Don't be shy and share your success stories. Share your accomplishments in the company and talk about your work. There's nothing worse than people not knowing what you're doing, so don't be afraid to explain it to people and share how you are contributing to the company.
101 Remote Interview Questions
And for those in corporate environments who can relate to the situation of 'surviving a meeting that should have been an email', here are some helpful tips on etiquette for productive remote meetings:
Question the purpose of the meeting. It should occur if real-time is the only way to accomplish that purpose — otherwise, a message in the team's chat will suffice.
Share a meeting agenda upfront. When sending a meeting invite, communicate a meeting agenda as well so people know what to expect and prepare if needed.
Start and end on time. Respect everyone's time by keeping the meeting to the scheduled time frame, so it doesn't impact other tasks or meetings scheduled before or after.
Make attendance optional for some. Not everyone is needed at the same level of urgency, so for those who are not directly affected, set their invites as optional so they have the flexibility of choosing to go or not depending on their workload.
Record meetings. Some people might have conflicting schedules, or have to take time off work for personal reasons. Recording meetings allows employees to catch up on the latest updates in their own time.
Document the meeting. It might seem like common sense, but someone needs to be responsible for taking notes on inputs and feedback during a meeting so it doesn't get lost and forgotten once the meeting is over. List possible action items along with the people responsible for it, and share them with the team.
Encourage everyone to speak. Allow everyone to share their thoughts freely, and make sure all attendees get a chance to speak. But don't force anyone to speak if they don't feel like doing so.
Mute yourselves when not speaking. veryone should be muted when someone's talking, and only unmute themselves when contributing.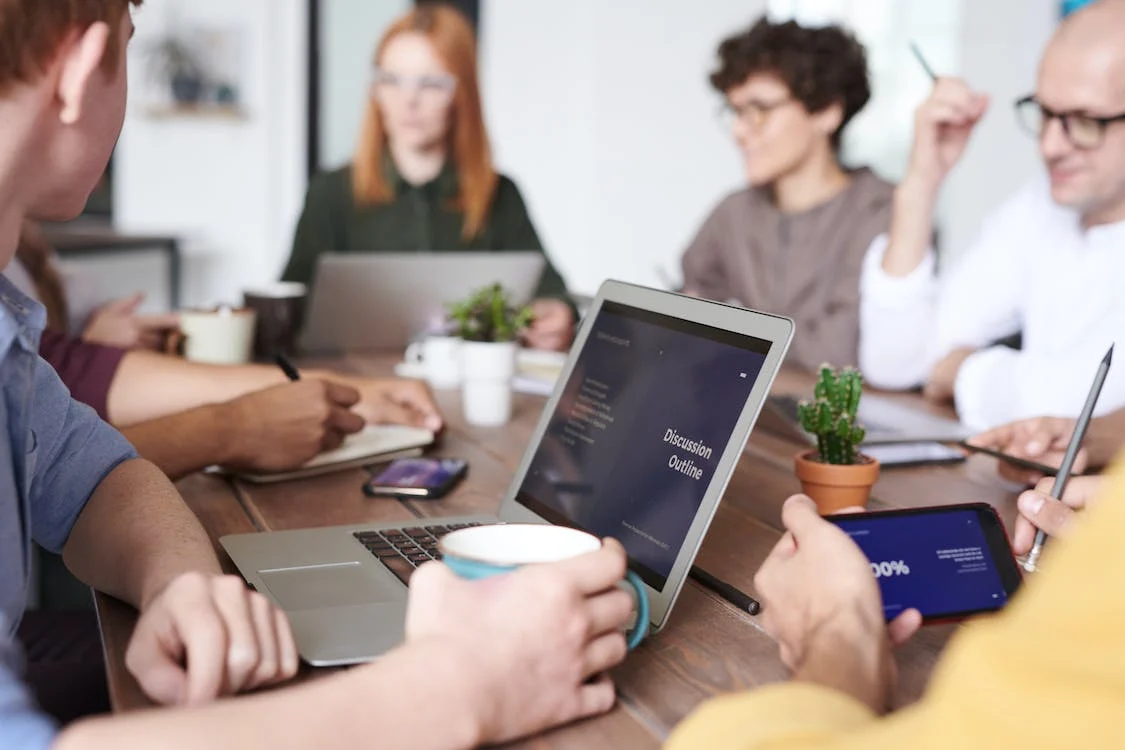 Being a manager isn't an easy role at all, and it takes a lot to balance priorities and excel at work whilst also being a good leader and building employee morale. This subreddit is a place where managers can share their problems, vent any frustrations, and get valuable feedback or advice from other managers.
Especially if you're a remote manager and feel lost sometimes on who you can turn to for help, try this channel. You never know, other remote managers might be facing the same problems too and having camaraderie with your fellow peers could help.
Need some advice when the going gets tough? Here's what some fellow managers have suggested:
Remember, nobody was born a manager or with all the answers.
It's important to be the motivator for your own team.
Temporary pain vs permanent goals — It's not particularly fun, but try your best to pull through the small tasks one at a time, no matter how frustrating it can be. Ultimately, keep your focus on the prize (like a big project, new structures to be implemented, etc)
Learn to see the good in every person.
Find things that bring joy in your day — like a project to work on that you're passionate about, catching up with a colleague or getting support from someone.
Be disciplined in your self care — do things that make you happy or help clear your mind. It could be going to the gym, taking a walk, reading a book, getting a massage, etc.
Adhere to healthy boundaries — work stays with work, and once you are done with it, relax or do something fun to decompress and destress.
You can coach your direct report, but it is their responsibility to learn and put it in action. Don't take their shortcomings personally.
Do you feel lost in your career sometimes? Or keen to hear about the experiences of others and how they've managed to chart their own paths? This subreddit is where it's at — discuss career options, ask questions and give or receive advice about issues you're currently facing.
Here's one of our favourites from this thread, and it's a common struggle amongst many corporate workers.
The topic was, "Would you take a 15k pay cut for a job that would make you happier?"
And here's the best response: "My grandfather stayed at his same pharmacy job for 40 years because of the money. His goal was to get a RV and drive around the US when he retired. As he did. But within the 1st year of retirement he got diagnosed with pancreatic cancer and died within the 2nd year. He drove his RV to Seattle 1 time from Louisiana.
I'd take a pay cut because my grandfather taught me that death can be waiting for you at your end instead of happiness. And also what I learned from taking a pay cut for a happier job — you make less money but you also spend less money. Because you're not spending so much money on filling an empty void."
Sometimes, the extra money just isn't worth it, if it exacerbates your mental health issues and leaves you with no energy to spend quality time with loved ones.
Some days are harder than others, and you just need a little inspiration to kick start that productivity wheel again. This forum provides you with tips and tricks on staying productive — refer to it on days when you're not feeling your 100% and need a boost.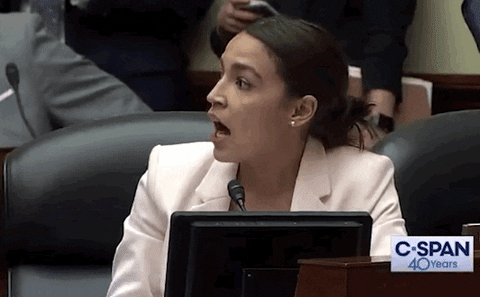 Resumes are important in getting our foot in the front door — and sometimes being continuously rejected without any replies or interview requests can be demoralising. In this subreddit, you can glean tips on improving your own resume, or post your resume (with your personal details censored of course) to get feedback on it.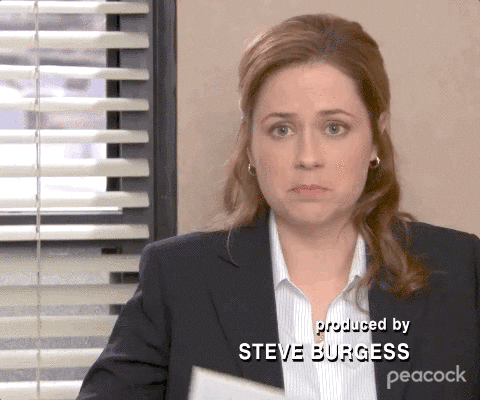 This subreddit is aimed at empowering job seekers and employees by sharing tips and tricks, advice, encouragement, and discussions on all things related to individual career paths.
People also share about their personal experiences and then get feedback on it, like if they counter offered a job offer but the company rescinded the original offer instead — did they dodge a bullet? And recommendations on dealing with a toxic co-worker who isn't replying to emails but instead kicking up a storm regarding the quality of your work — how do you deal appropriately with them? There's a great deal of gold in this subreddit.
For more lighthearted humour and personal anecdotes from recruiters and candidates, this subreddit will be your go-to. It's all about getting people to share their horror stories and 'amazing' job offers, so strap in for a good read.
Here's one of our favourite tips shared in this thread: "One of the best questions you can ask during an interview is, "What reservations do you have about hiring me for this role?" It's a scary, daunting question, but it's so powerful. A lot of people are afraid of this question, but you're not going to put any ideas in the interviewer's mind that aren't already there. This one question will demonstrate your ability to seek feedback and to self-reflect, and it will give you the opportunity in the interview to address any concerns that the interviewer may have. It can also give you an idea of whether or not you should be hopeful for a second interview or a job offer. It's nice to know when interviews can just be chalked up to additional interview experience."
Other helpful interview questions along the lines of honest communication and feedback include:
Is there anything that would make me a better candidate for this role?
Is there anything I'm missing that you want for this role?
Did I leave anything out during the interview?
Is there anything I can provide you to make the decision process easier?
10. Industry-specific subreddits
Nothing bonds people like working in the same industry, so you'll be glad to know that there's probably a subreddit for whichever industry you're in. Examples include r/marketing, r/accounting, r/engineering, r/cscareerquestions (computer science), and more. There are also country-specific subreddits if you're looking for something more personal and relatable to your geographical area.
Now that you're well versed in the world of subreddits, go forth and explore! We're confident you'll be amazed by the gems of wisdom you'll find.
Hiring interview checklist