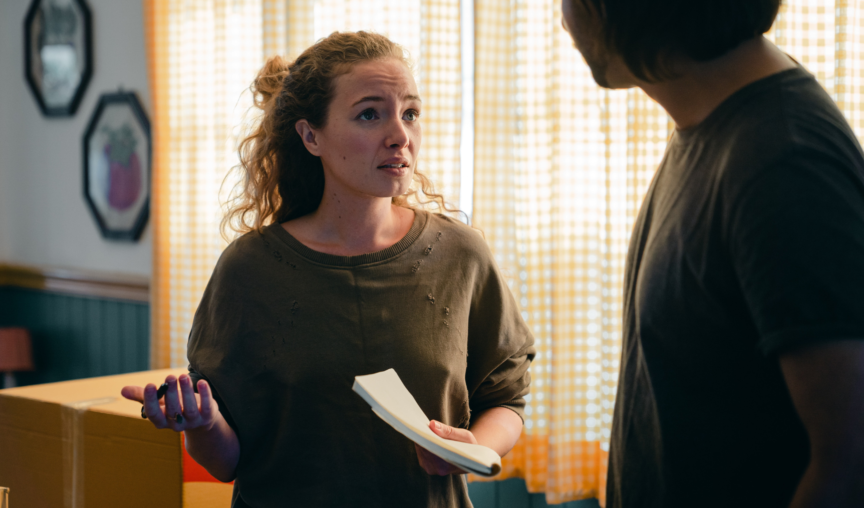 With the rate of inflation soaring around the world, small businesses everywhere are about to face a new kind of challenge – how they can best support employees through the cost of living crisis.
But, before we dive in – a heads up: This blog contains information about the cost of living crisis which could be triggering for some readers worried about the future or experiencing hardship. If you are experiencing financial hardship and need help, don't hesitate to get support. We've got some useful resources for you at the end. We recommend you seek professional advice before making any decisions or relying on the information on this blog.
The basic cost of living has risen, and continues to rise to levels unseen since 1980, when we experienced a severe global economic recession. It's happening again, everywhere.
From the UK where the rate of inflation is at a 40 year high of 9% (and rising) to the US where the rate of inflation is at 8.3% – a rate unseen since the 1980s. Think that's bonkers? The consumer price of inflation is expected to rise to 7% by the end of the year in Australia which would be the highest figure since 1990.
What's going on? Is there anything we can do about it?
Here's what we know: the fight to remain present in order to stay productive at work instead of worrying about the future is real. Soaring living costs affect employers and employees alike. From increasing rents, offices and homes, to the cost of putting food on the table – these concerns are scary, and valid.
But knowledge is power. So we're here to walk you through what this cost of living crisis is, and guide you on how best to support your team so that you can create a plan of action.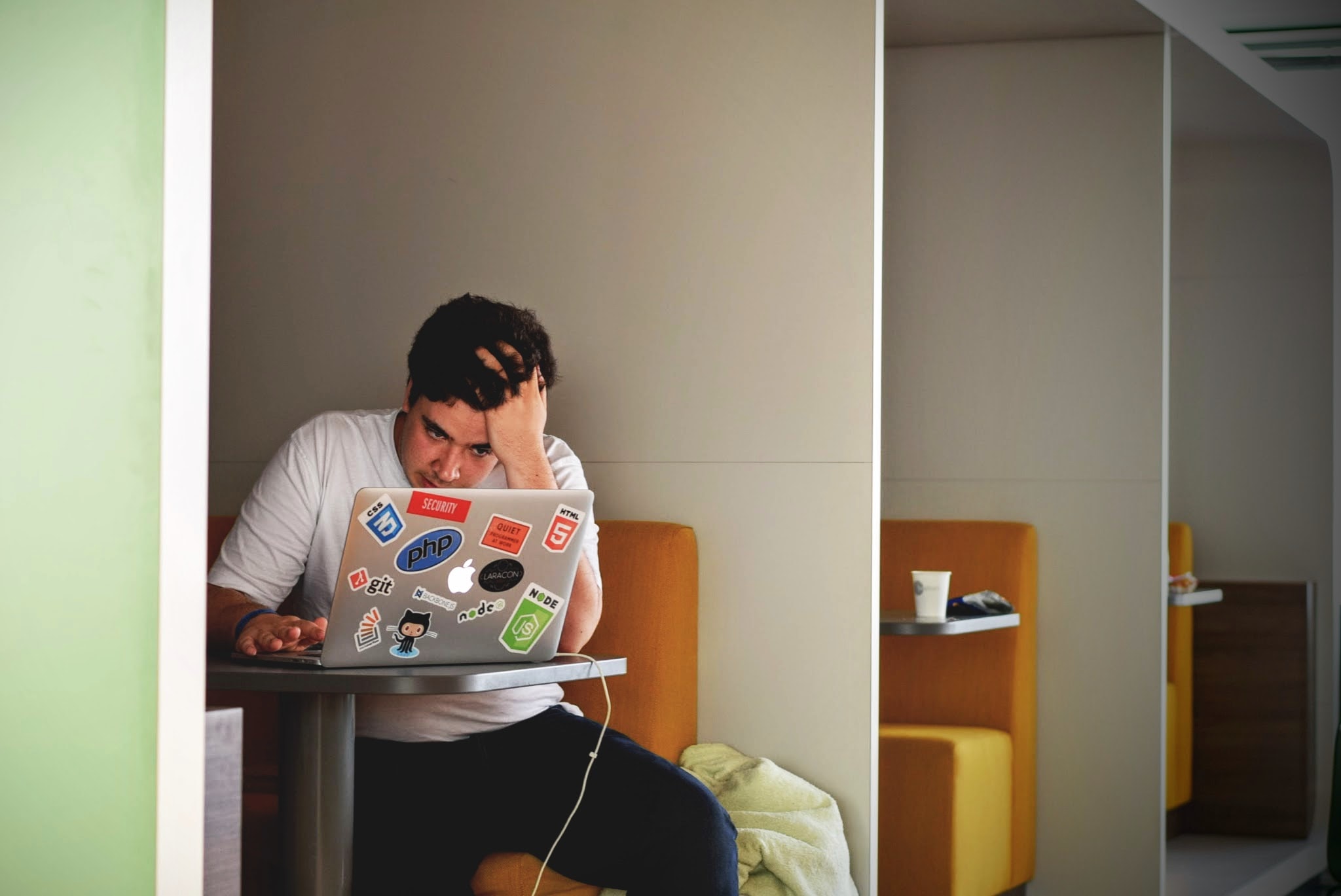 What is the cost of living crisis and why is it happening?
The cost of living is the amount of money needed to cover basic expenses. Basic expenses meaning everyday bills such as food, water, energy bills, taxes and healthcare that a household pays.
A crisis unfolds when basic expenses increase to such a point where the most vulnerable households are heavily impacted. In other words: it becomes hard to put food on the table. In the UK, many families are having to lean on local food banks. In South Asia, an estimated 0.5 billion people are struggling to make ends to meet.
With food prices increasing, the weekly shopping bill is soaring beyond what is affordable for many. The issue is that our disposable income has not caught up yet, and people are getting caught up in unexpected financial worries.
It's not just households that are affected either. In parallel, running a business becomes more expensive too because there is a ripple effect. As the cost of living increases, people are forced to find ways to off-set the expenses incurred to balance this out. This then leads to a rise in prices such as rent – both private and commercial prices have seen an increase in price.
But why is this happening?
What we're witnessing unfold around the world without mercy is a ripple effect. Its source? The Russia-Ukraine war.
The war against Ukraine has had a huge impact on the global economy with both emerging and developed countries feeling the heat. Triggering a spike in oil prices and shortages of food supplies. In fact, the Ukraine economy alone is estimated to shrink by an estimated 45% later this year. Elsewhere, other countries are facing double digit inflation figures for the first time in decades.
All of this added up has led to the financial wellbeing of us all being tested to its limits.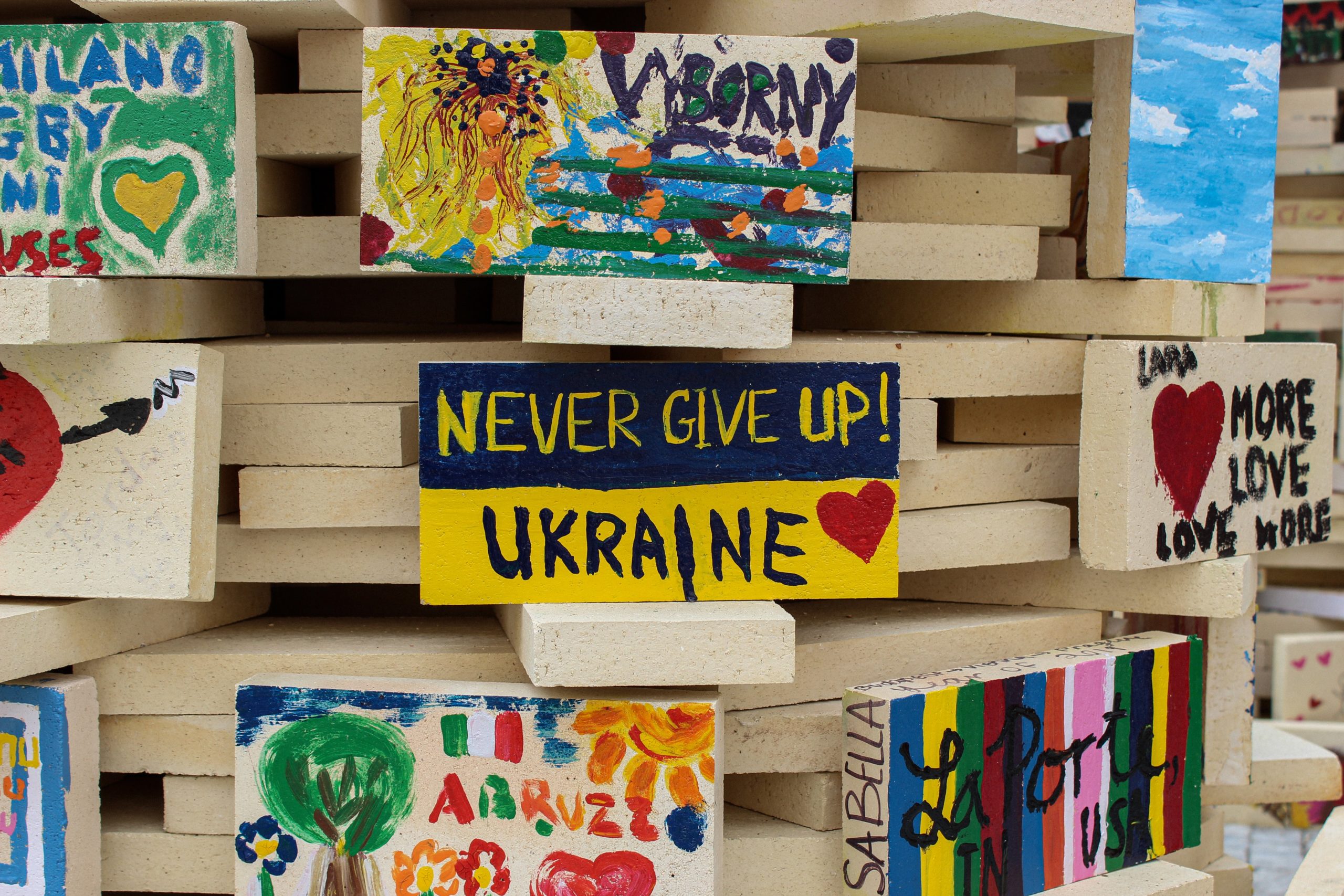 How does financial wellbeing impact employees?
In one word? Productivity. In two? Mental health.
Stress levels are high already thanks to the impact of Covid-19. Adding financial wellbeing from rising costs into the mix will create yet another layer of concern to persevere through. It'll be harder and harder to remain present in the office with bills and debt constantly playing on people's minds.
There will be an increasing need for small businesses to implement creative employee benefits. But financial wellbeing will impact employers too who also have financial concerns of their own.
Signs of financial stress are everywhere. Employees may be tempted to seek new jobs which may perhaps offer better, and wider, benefits. Employers have to look into ways to save money but offer financial benefits at the same time.
Need a hand? We've got you covered with this workplace wellness bundle to help you know the signs to look for, and guide you to provide the right support for your team which you can download for free.
How To Create a Standout Employee Experience [Free Guide]
How can employers help with the cost of living crisis?
We understand the worry that small businesses may be facing with the never ending challenges that seem to be piling up. But with the cost of living on everyone's mind not going away any time soon, now is an opportune time to see how you can help with financial wellbeing support to start supporting employees.
Here are a few ways you can support their financial and mental wellbeing:
1. Let employees work from home
With the rise in office rent and travel cost, now is definitely the time to consider making the move to becoming a remote-first workplace. It makes financial sense to both the employer and employee. Your team can cut transport costs and save time while you save money which would otherwise go to rent, electricity and water bills.
In fact, according to Employment Hero's Remote Work Survey 2020, 84% of Australians enjoy working from home, and 92% would opt to do so regularly if given the chance.
We're proud to say that we've been employing a remote-first approach since 2020 and can say with confidence that it is a game changer. If you're considering doing this for the first time, make sure you arm your team with the top tech tools in the business.
Our top tip? If you're going to move towards a remote-first approach, consider creating a scheme to help ease off the cost of home office furniture. Providing money such as a one off budget for new office desks, or chairs can really help employees feel engaged and cared for.
2. Promote a healthy work/life balance
We get that as a small business there are things you want to tick off coming in from left, right and centre. However, as things get busier, it is our responsibility to remind you not to forget about promoting that healthy work/life balance. Sometimes, it can be tempting to go full-steam ahead but that will lead to an increase in the likelihood of your team burning out. Don't forget that giving your team the space to recharge produces reinvigorated employees.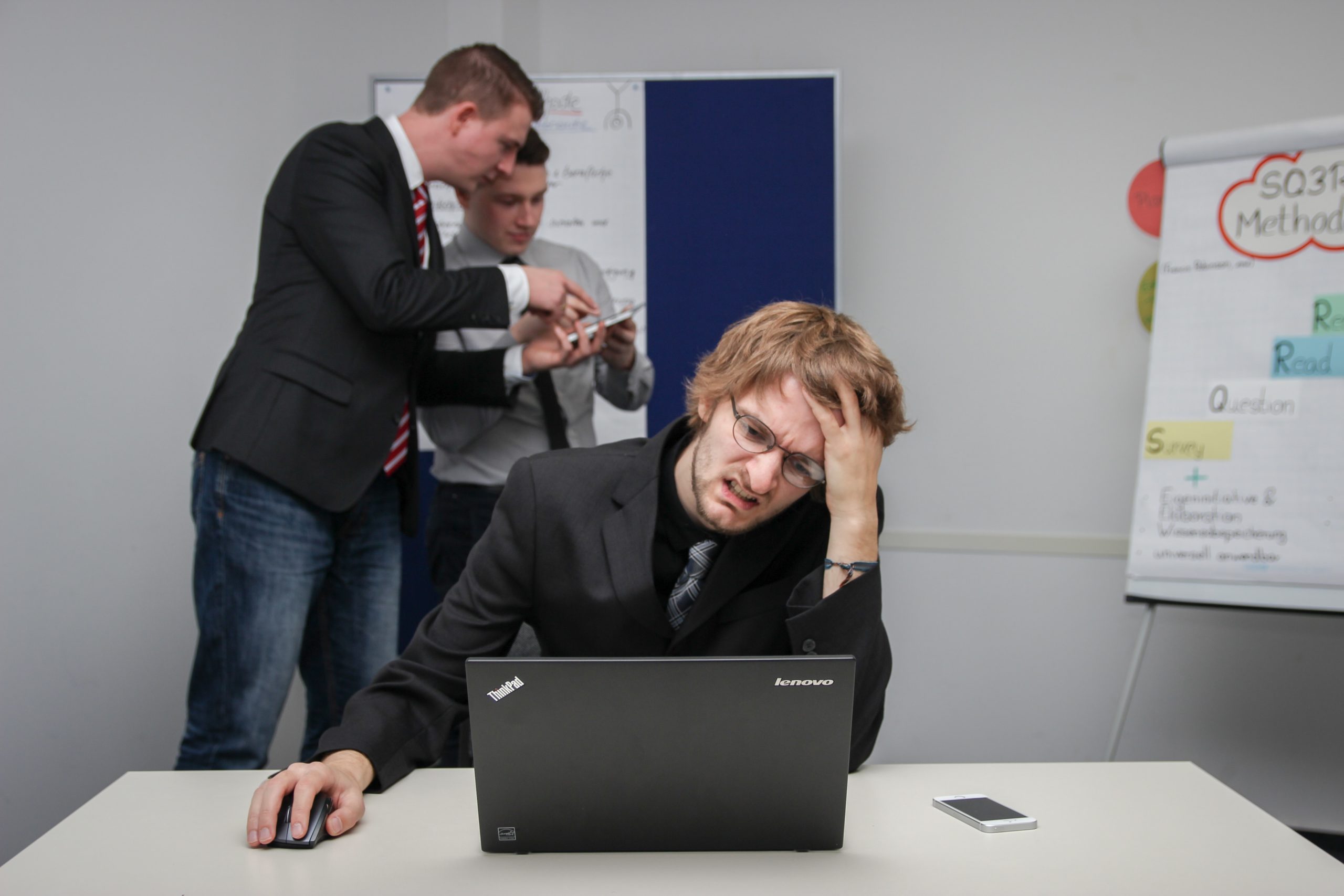 A great way to get a gauge on where you stand on this is to check in with your team with an employee wellness survey. The good news is that these don't have to be hard to organise. Employment Hero's Custom Surveys feature lets you send and collect survey results from all employees. Plus, you can easily personalise them. Admins can create and send them to employees and easily access, collate, track and analyse the feedback, giving you an easy way to measure the temperature of your team's wellness.
3. Provide discounted items and benefits
Help your team offset rising living costs by offering discounts through our Employment Hero platform.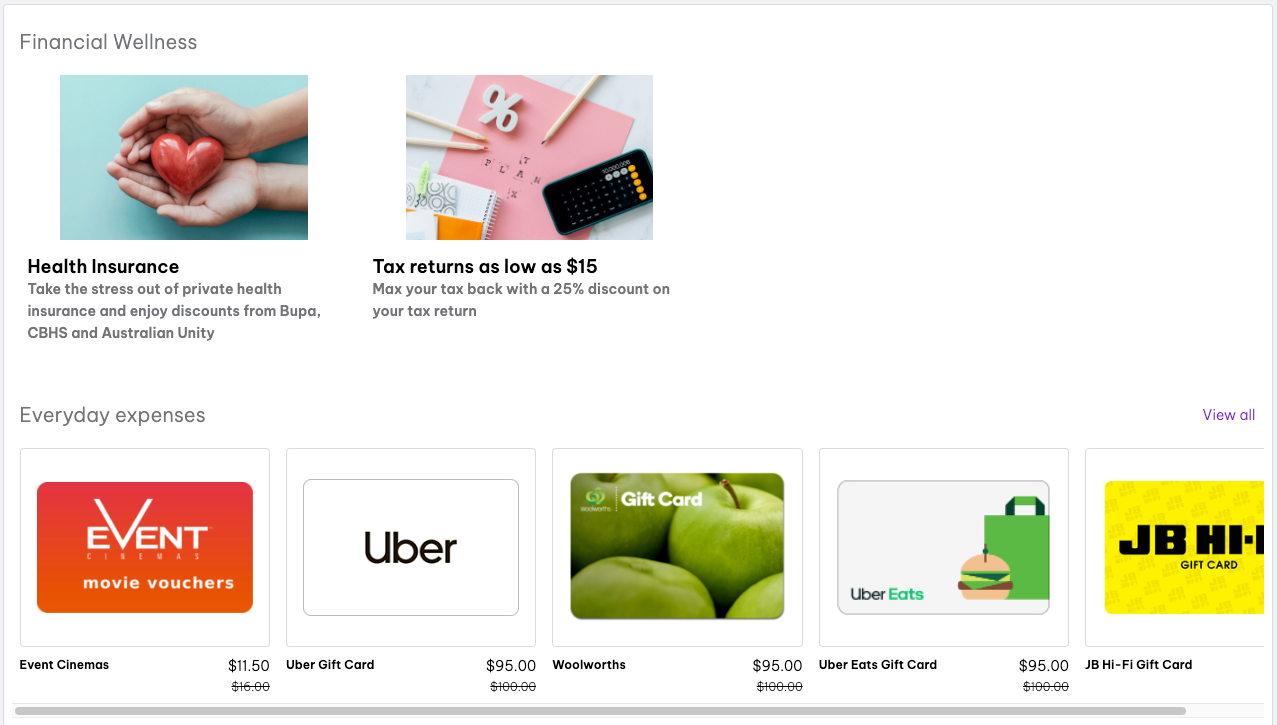 It was especially designed to help small businesses be able to provide discounts that they would otherwise not be able to have access to if they approached companies as a solo act.
After all, strength really is in numbers.
4. Show appreciation to employees
We all know that one of the best ways to show appreciation for your employees is to pay them more. But, if – understandably – you aren't in a position to give your staff a pay rise, there are other options you can look at to show your appreciation to your team.
Something you should consider is using our Hero Dollars feature. Not only will you be able to give your team the recognition they deserve for their hard work, but it can help with financial wellbeing.
5. Mental health days
As we navigate the cost of living crisis together, chances are your team may be navigating personal matters that they might not be comfortable to discuss.
For days where your team members might be feeling low, this might impact their productivity as it becomes hard to concentrate.
Offering mental health days where employees do not necessarily have to justify why they're taking a personal day can be a great way to support your staff. They lean on these in order to take time to recoup and re energise without feeling any guilt for taking some much needed time off to bounce back stronger. After all, a happy team is a productive team.
The financial and mental wellbeing of employees should not be overlooked
With the basic costs of everyday life going up, it is more important than ever for you to look after your team. While we know most employers would like to find means to provide a salary increase, we know and understand the struggles of building a small business means it's not always do-able.
There are some immediate actions you can take as you explore the range of different benefits you can provide. Such as extending your salary sacrifice scheme to help cover basic costs via childcare vouchers and increasing pension contributions.
Have you considered providing your team access to financial education training programmes? Financial education could be invaluable as your team navigates soaring inflation.
Check out our guide to boosting employee mental wellbeing for more ideas.
Get all the info you need
Download the 2022 Wellness at Work Report
Just a few quick details
The wrap up
With the looming recession on everyone's minds– we hope that you will be able to help alleviate the rise in cost of living with the ideas above. We understand all too well the struggles that small businesses face, and we know it can sometimes feel lonely as you strive to meet those goals and overcome obstacles.
If you're worried about the amount of behind the scenes work that will be coming your way, don't forget – having an HR software that prioritises employee wellbeing can help you support employees better.
Book a demo with one of our specialists to find out how Employment Hero can help.
Useful resources
If you're based in the UK
Grants and funds for small businesses in the UK
If you're based in Australia
If you're in New Zealand
If you're based in Singapore