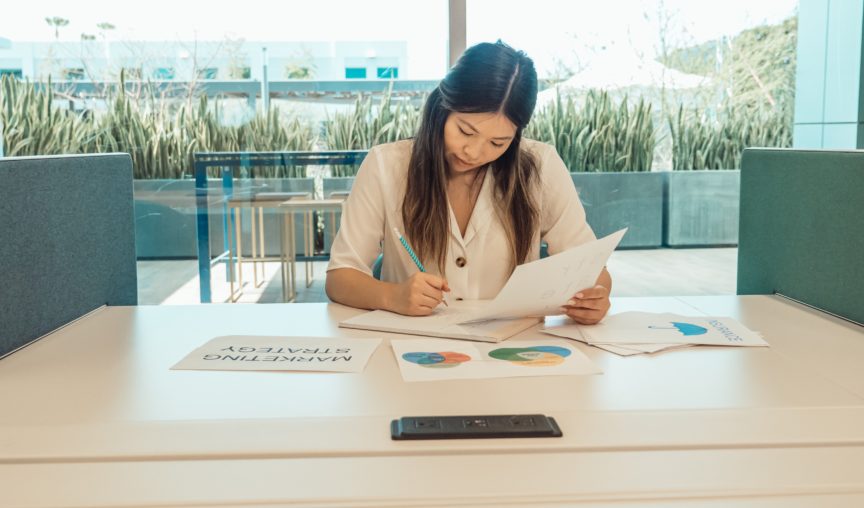 In our rapidly changing world, there's always something new to learn.
Many industries and businesses have been upended by the pandemic. Lives have been disrupted. Worldwide, trends such as digital transformation and artificial intelligence have accelerated the pace of job displacement. New jobs are being created whilst old ones are being made obsolete. You're probably wondering, how can I upskill my workforce for the next decade, so my business stays competitive amidst this changing landscape?
The Singapore government has launched many initiatives to entrench lifelong learning, but most notably, the SkillsFuture initiative in 2015 — to spur a love for learning and upskilling in working adults.
The quest for greater employability amid volatile economic conditions is more salient than ever, and upskilling has proven to be more essential than before. If there's one positive thing that came out of the pandemic, it's that more people have recognised the importance of training and lifelong learning, or were necessitated by circumstances to embrace it.
According to SkillsFuture Singapore, over 13,000 people signed up for training opportunities under the SGUnited Skills programme in July and August 2020 — at the peak of the pandemic. Employers too, have recognised the value of training, with nearly 800 companies taking up training spots under the Enhanced Training Support Package (ETSP), which provides employers with absentee payroll support and enhanced course fee subsidies.
Upskilling is no doubt a key part of both personal and career growth, and it's something that your business should recognise as a key priority — if you haven't already.
Why should upskilling employees be a priority for your business?
There are so many benefits to upskilling your employees — from employee retention to talent acquisition and increased productivity. A company who prioritises the training and development of their employees' skill sets will have a competitive advantage in this new digital era, with an ever-changing landscape.
Upskilling isn't a choice, it's now a business imperative. Without continuous learning, you risk losing internal talent and lagging behind agile competitors. Plus, upskilling your team comes at a far smaller cost to your business than hiring a replacement. When you expand the skillsets of your current employees, you will find yourself with a more diverse, innovative, and productive workforce that can adapt quickly and bring about new changes to your business.
Does your organisation create learning pathways for employees? If the answer is no, then it's definitely something you should start doing. A learning pathway complements your employee's professional development plan, by identifying which training and education opportunities they should pursue. It gives them clarity on the next steps towards achieving their career goals, as well as practical resources for accessing those opportunities.
It could be a digital marketer who needs to upskill in Google Analytics, or a finance administrator who needs to complete their CFA exams — whatever their path, it's your duty as an employer to help them get there.
The appetite for upskilling opportunities in Singapore is also huge — according to HubSpot's commissioned research:
More than 81% Singaporeans surveyed wished their employers placed higher importance on job-related learning and upskilling.
74% agreed that they prioritise companies which offer learning/upskilling opportunities more than a competitive salary.
93% agreed that upskilling/job-related learning helps workers to stay relevant/perform better at their current jobs.
90% agreed that upskilling can help workers change industries/roles.
88% believed that upskilling can help them negotiate for a better salary and secure the job they want.
87% believed that upskilling/job-related learning makes them a more attractive candidate for promotion.
When asked to rank their top three barriers in preventing them from upskilling, the results showed that:
65% cited a lack of time from employers to undertake resources.
59% cited a lack of financial support from employers to undertake learning necessary or relevant to their role.
56% cited a lack of time in their personal lives.
Employees increasingly value a working environment where upskilling is encouraged, time is designated for training, and leadership focuses on providing it.
So what can employers do better to help employees undertake learning and training opportunities relevant to their role? This is where SkillsFuture training programmes come in.
What are SkillsFuture training programmes?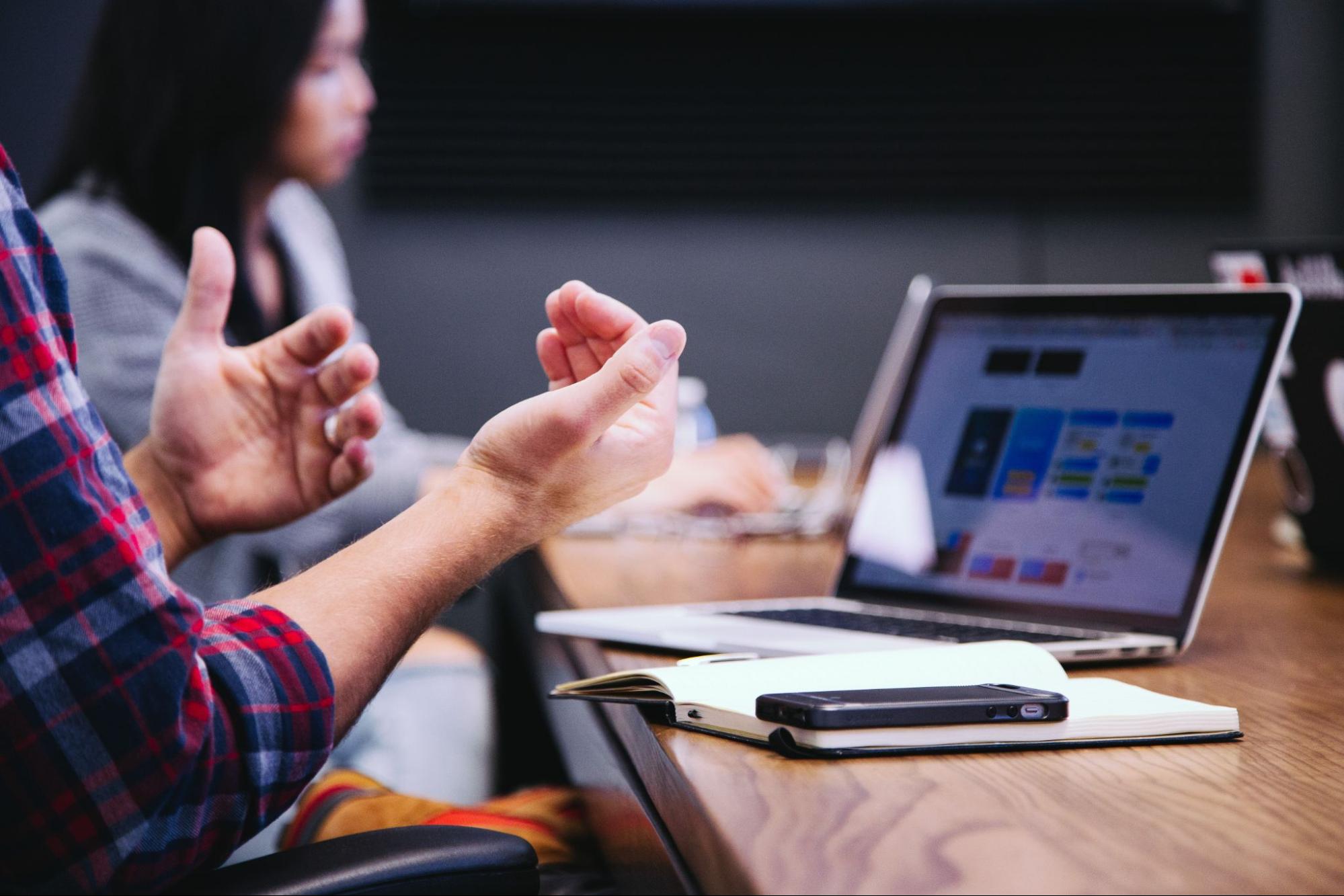 SkillsFuture training programmes are a national movement to provide Singaporeans with learning opportunities to develop their fullest potential throughout life, regardless of their starting points. No matter whether individuals are in their schooling years, early career, mid-career or silver years, there are a wide range of resources available to help individuals attain new skills or upskill.
Encouraging a mindset of continually striving towards greater excellence through knowledge, application and experience, SkillsFuture programmes empower individuals to own a better future, with help from the future economy council (FEC), education and training providers, employers, and unions.
All Singaporeans aged 25 and above received an opening credit of S$500, along with a one-off top-up of $500 in Dec 2020. Mid-career professionals who are Singaporean citizens aged 40 to 60, also received an additional $500 in Dec 2020 to improve their access to career transition programmes. These SkillsFuture credits are suitable to be used on top of existing government course subsidies to pay for a wide range of approved skills-related courses.
Although individuals can access these programmes independently, as shown in the research results above, most employees don't have spare time apart from their full-time roles to attend a training course, and lack the financial support to do so.
What programmes can my business try to upskill my employees? 
In order to facilitate your employee's learning pathway, here are some programmes that your business can try. Consider allowing them to attend these courses during work hours as well, especially since it will be relevant to their roles and responsibilities.
1. Capability transfer programme
The capability transfer programme is aimed at building deep capabilities in the local workforce by speeding up the transfer of global capabilities into Singapore. In hopes of plugging capability gaps in today's ever changing global market, the programme provides funding support for businesses to develop their local employees and help them stay competitive.
If you believe that your employees should capitalise on the experience and knowledge of industry specialists based overseas, this programme helps to alleviate some of the costs in bringing them to Singapore to conduct training sessions, or sending your employees overseas to learn directly from them.
The programme includes subsidies and funding for:
 The salary of foreign specialists, local trainees sent overseas, or local specialists conducting training in Singapore.
Attachment-related costs such as cost of living allowance (COLA) and airfare for foreign specialists brought in to Singapore or local trainees sent overseas.
Venue costs for foreign specialists conducting training in Singapore (only applicable for industry-level projects).
Equipment costs (only applicable for industry-level projects).
Work pass concessions to facilitate the entry of the foreign specialists (these are time-limited and renewable if necessary, and subject to approval on a case-by-case basis).
2. Digital transformation & innovation programme
How skilled are your employees in adapting to digital transformation and the use of new technologies in the workplace?
The digital transformation & innovation programme aims to train key personnel in your organisation to become 'Digital Transformers', leveraging digital technologies to accelerate business model changes and achieve meaningful innovation.
Offered by the Singapore Institute of Manufacturing Technology (SIMTech), a research institute of the Agency for Science, Technology and Research (A*STAR), this programme is perfect for businesses who want to upskill their employees with advanced manufacturing practices. It's best suited for roles such as:
Management officers and directors
Supply chain/logistics/procurement managers and staff
Inventory/ warehouse management managers and staff
Manufacturing/ production/ engineering managers and staff
Industrial engineering managers and staff
Operations management managers and staff
Focusing on immersive learning, employees will learn to be proficient in the Digital Transformation & Innovation™ (DTI) methodology in an actual smart production environment.
3. Operations management innovation programme (OMNI)
Keen to equip your key personnel with the necessary knowledge and skills to improve the effectiveness and efficiency of your company's operations? The operations management innovation (OMNI) programme would be best suited for that.
A joint initiative by the Singapore Institute of Manufacturing Technology (SIMTech) and SkillsFuture Singapore (SSG), it aims to train engineers, managers and senior staff of companies to be technology innovators in achieving manufacturing excellence.
Comprising 40-hour classroom training in operations management techniques and another 40-hour mentorship by experienced trainers to implement projects at the workplace, the entire programme is based on SIMTech's proven operations management innovation methodology (OmniMethodology™).
4. SkillsFuture series
The SkillsFuture series is a comprehensive, curated list of industry-relevant training courses, focused on eight identified emerging areas:
Advanced manufacturing
Cybersecurity
Data analytics
Digital media
Entrepreneurship
Finance
Tech-enabled services
Urban solutions
For employees who are keen to either gain a basic understanding or deepen their skills in these emerging areas, they can gain access to over 2,000 subsidised courses across basic, intermediate and advanced proficiency levels, regardless of their background. Depending on the relevance to their roles and their individual learning pathways, identify the courses that would be most beneficial and suited to their goals.
What subsidies can my business tap on to fund these upskilling programmes?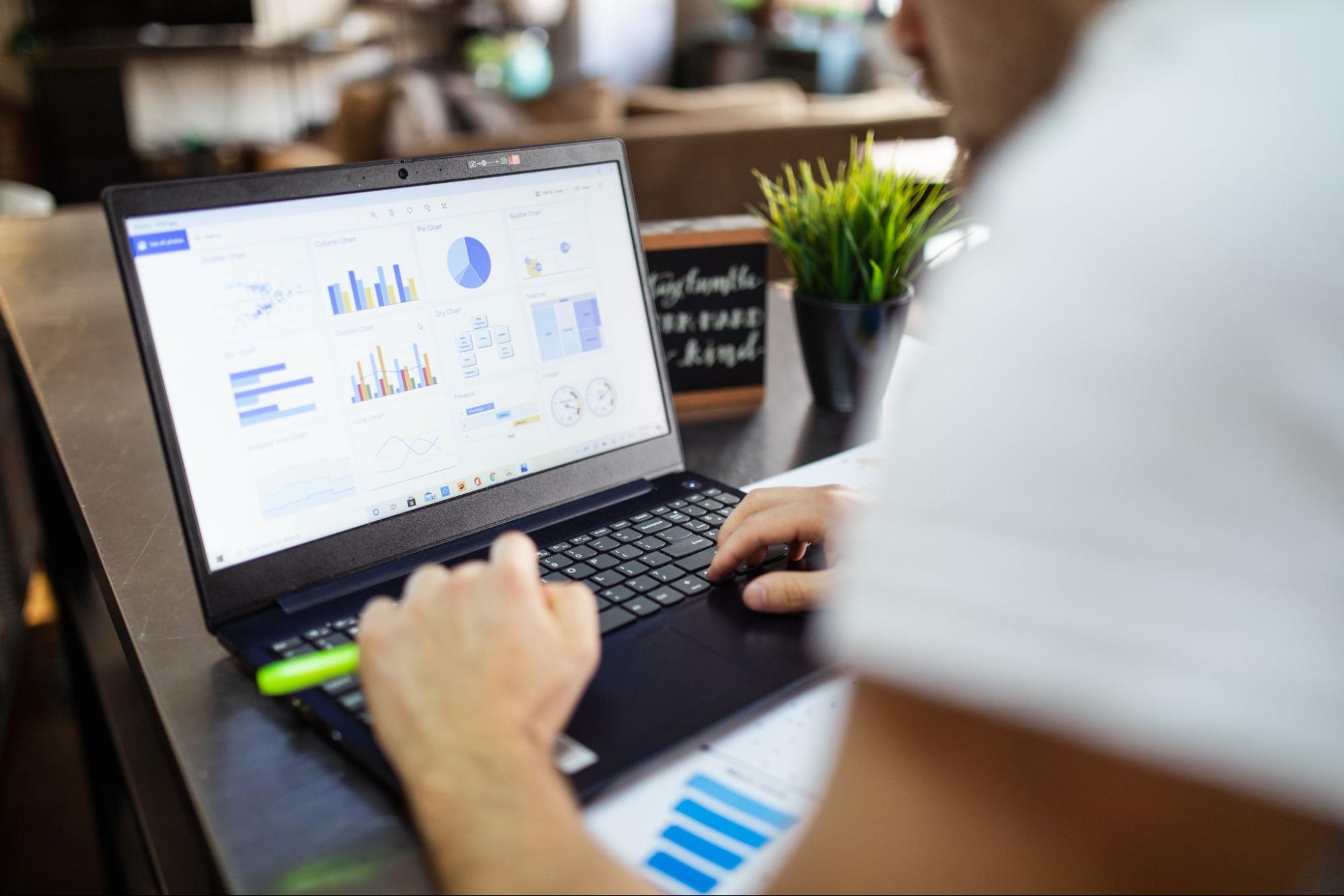 1. Baseline course fee funding
The Singaporean government is fully supportive in lowering the cost of skills training as much as possible for businesses. So, you'll be glad to know that all locally registered or incorporated organisations in Singapore are eligible for baseline course fee funding, when you sponsor your Singapore citizen (SC), permanent resident (PR), or long term visitor pass plus (LTVP+) employees for training courses by SkillsFuture Singapore.
Since 1st Jan 2022, these subsidies have been simplified and streamlined across professional, manager, executive and technician (PMET) and non-PMET courses, at up to 70% of course fees for courses offered by SSG-appointed CET Centres, and up to 50% of course fees for certifiable courses approved by SSG.
2. Enhanced training support for small and medium enterprises (ETSS)
Most small and medium enterprises (SMEs) struggle to send their employees for training as compared to large companies, largely due to costs and manpower issues. This has thus led to the enhanced training support for SMEs (ETSS) scheme, which offers additional support for SMEs through higher course fee subsidies.
When SMEs like yours sponsor your employees to attend courses supported by SkillsFuture Singapore, you enjoy SkillsFuture funding of up to 90% of the course fees.
3. SkillsFuture mid-career enhanced subsidy (MCES)
Targeted at helping employer-sponsored Singaporean citizens aged 40 and above, the SkillsFuture mid-career enhanced subsidy (MCES) supports and encourages lifelong learning, by helping mid-career professionals stay responsive to a changing workplace.
As mid-career employees often face greater challenges in training, this programme was designed to help encourage them to upskill and reskill. The subsidies don't just apply to SSG-supported courses, but also full-time and part-time courses subsidised by the Ministry of Education in selected institutions, polytechnics, and universities.
4. Absentee payroll funding
Absentee payroll funding refers to a grant that aims to help defray the manpower costs incurred when you send your employees for training courses funded by SSG. If your employees attend training courses outside working hours, absentee payroll funding is given to defray the overtime pay that needs to be paid to your employees.
Since 1st Jan 2022, the absentee payroll rate has been fixed at $4.50 per hour, and the maximum AP funding each organisation can claim each calendar year is set at $100,000.
5. SkillsFuture enterprise credit
To encourage employers to invest in the transformation and capabilities of their employees, the SkillsFuture enterprise credit (SFEC) provides eligible organisations with a one-off $10,000 credit. It is aimed at supporting two key areas:
Workforce transformation: Training courses aligned to the various Industry skills frameworks by SkillsFuture Singapore, job redesign initiatives, career conversion programmes and more by Workforce Singapore
In efforts to motivate employers to embark on both enterprise and workforce transformation programmes in tandem, only $3,000 of the credit can be used for workforce transformation programmes, and the rest can be used for enterprise transformation.
Benefits of providing training and education activities for employees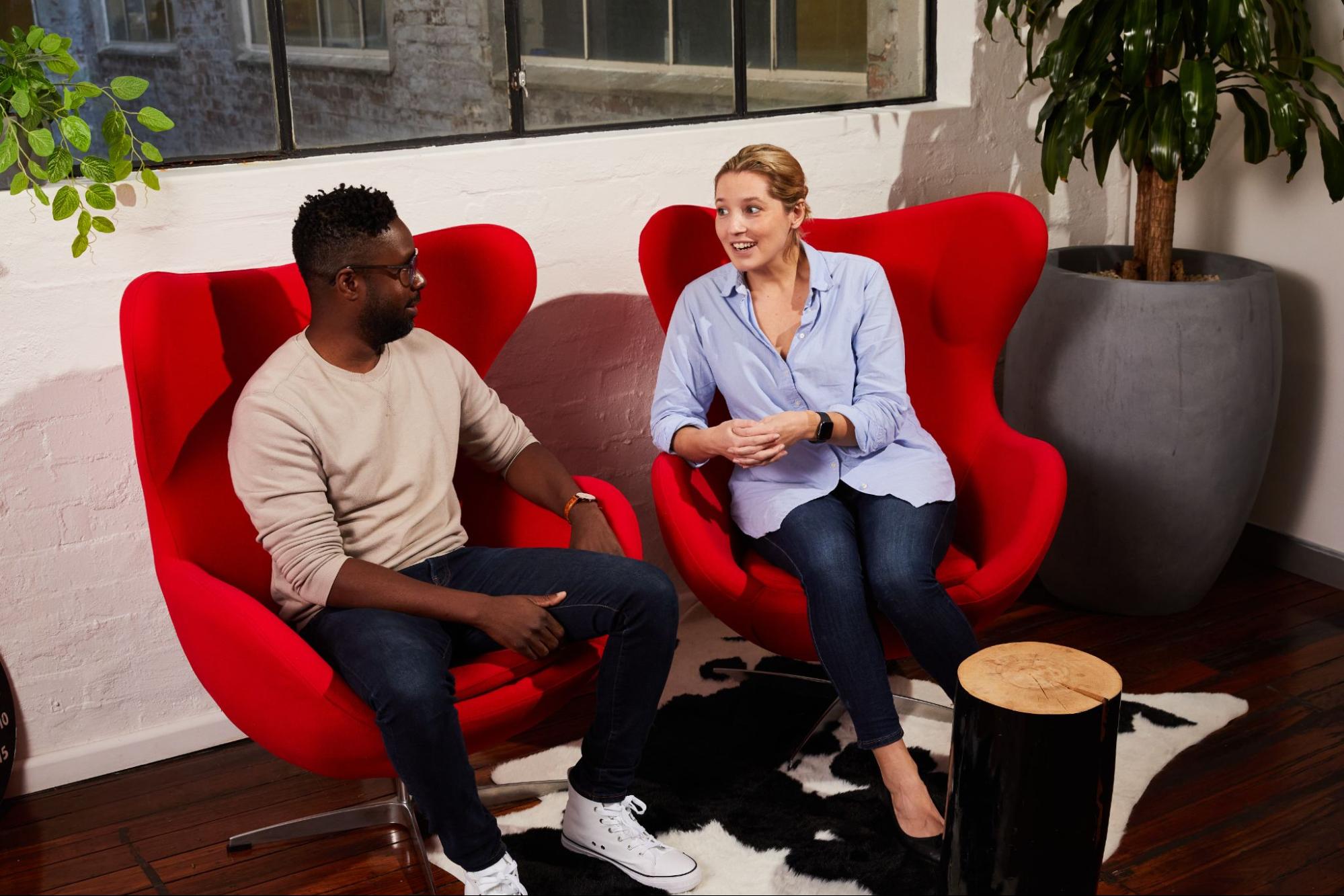 Help employees feel valued
All employees want to feel valued at work. Giving them a sense of fulfilment and purpose is important. By providing them with learning and development opportunities, it shows that you're investing in their skills, knowledge and growth — leading to a high performing team that's efficient, productive, and constantly improving.
You don't want employees feeling as if they're expendable and easily replaceable, so boost their loyalty to your business by showing that you prioritise their personal and career development. In today's ever-changing landscape with new trends, technologies and challenges to grapple with, you'll want your employees to stay relevant amidst fierce competition and bring their best to the table to drive the company forward.
Improve employee retention
Spot several signs that an employee is outgrowing their role? That's a definite flight risk, and you don't want to be losing precious talent simply because your employees don't feel like they are challenged or learning anything new in their current role. Keep your team engaged by providing training and development opportunities, so they can identify areas they'd like to improve on or expand into, and can take on more responsibility, leadership and skill sets from there.
You don't want to be dealing with mass turnover and the accompanying costs in your business, so stay on top of your retention strategies to keep your team engaged.
Drive productivity and performance
Learning new skills or information is an intrinsically enriching experience, and with upskilling, your employees will feel more confident and capable in their roles. Not only will training courses spur them to find more efficient ways of doing things in the workplace, adopting new technologies and tools also allows them to save time on manual tasks and become more productive. Innovation always drives performance, so if you want to take your business to your next level, invest in your team first.
Enhance talent acquisition
Want to attract top talent? Here's how you can do so. Providing upskilling opportunities within your organisation shows that each individual's career progression is valued and prioritised, which then attracts potential candidates who are hardworking and constantly strive to upgrade their skills too.
It's a huge benefit for employees to be able to access such opportunities with financial and work support — jobseekers will definitely see your business as an attractive organisation to work for, and be keen to join when given the chance to do so.
Stay on top of industry trends
Ongoing training can help ensure that your employees are up-to-date with any industry changes or developments. You'll want your workforce aware of what's happening in the industry around them, so you're one step ahead of your competitors at all times.
So instead of having a workforce full of employees who are stressed, burnt out, and constantly playing catch up with your competitors, why not have a team of confident, relaxed employees who are in the know and skilled in using the latest technology? It also means your business won't be left behind and that you're constantly compliant with new industry regulations.
Learning doesn't have to end at school
As leaders, you can and should champion lifelong learning, which is key to retaining your most talented employees, and attracting new talent. This will not only improve employee engagement and wellbeing, but also the performance of your business as a whole. Apart from leveraging on SkillsFuture programmes and funding, there are also other useful tools you can implement in your organisation, to make upskilling engaging and effective.
It's important to consider the type of learner your employees are, to ensure productive learning sessions. By tailoring the delivery of content for different styles of learning, your employees will be more engaged and be able to absorb new information better.
Utilising HR software like Employment Hero can help transform learning in the workplace, and bring about tons of other benefits too! Create learning pathways with our learning management system (LMS) so you can help your employees develop, track their progress, and test their knowledge.
You can even upload your own content. Get your team up to speed with everything they need to know, and empower your team to upskill with access to thousands of courses — in a controlled working environment or in their own time. Whatever works best for your team.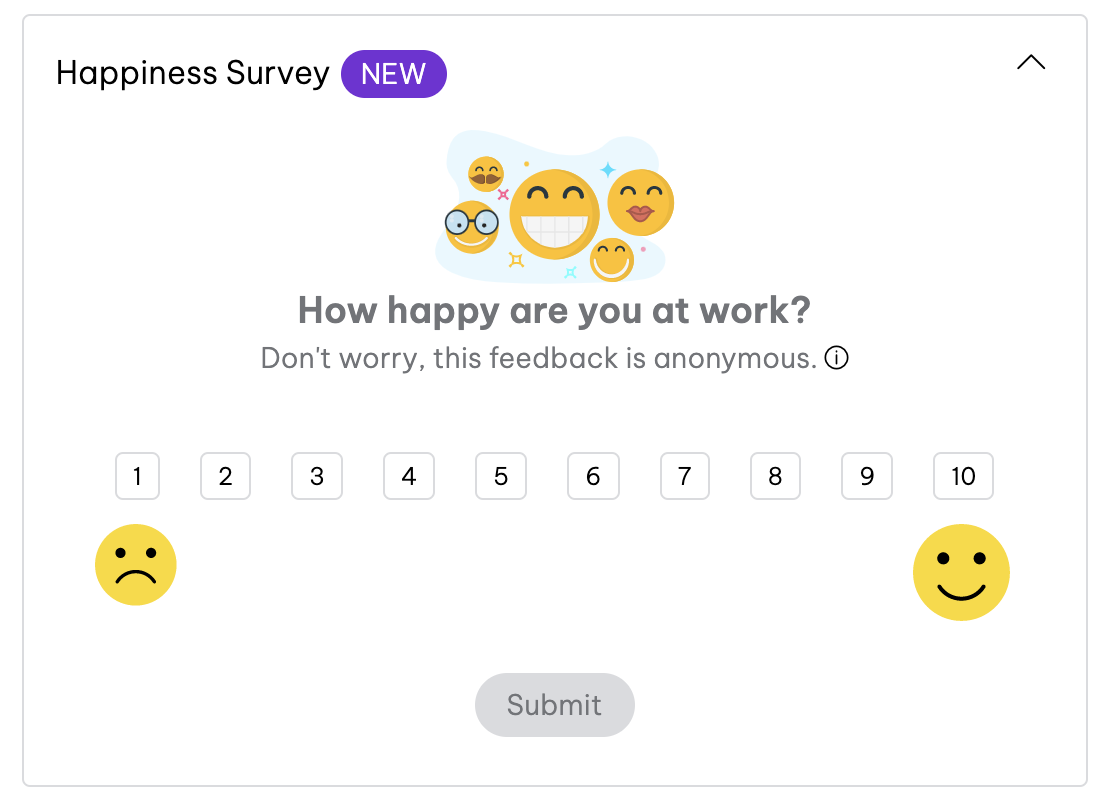 Another great way to facilitate learning within the company is to implement mentorship programs at work. You can leverage on the existing resources and connections your business has. Providing opportunities for mentor-mentee communications and learning will also help bridge intergenerational gaps within the workforce, and help your company build a stronger, connected and collaborative work culture.
Keen to find out more?
Download our whitepaper on 'How to coach and develop employee potential' today.
How to coach and develop employee potential