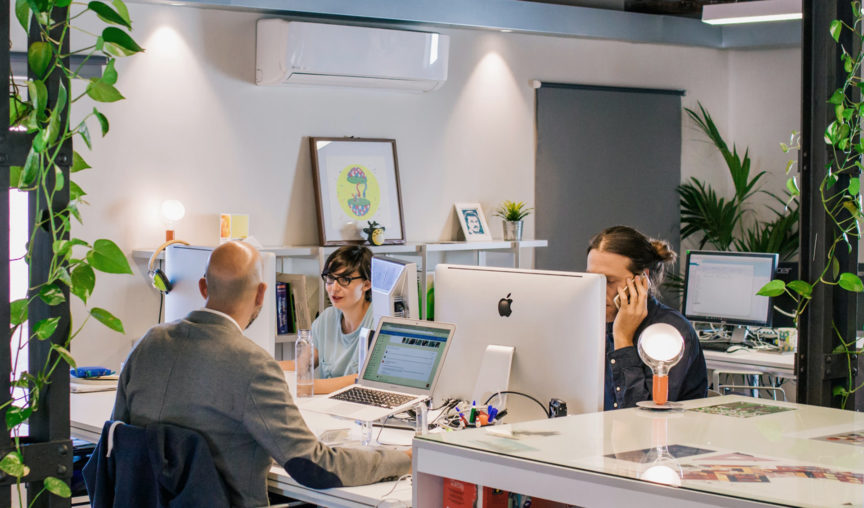 Payroll is an essential part of every company's operations and a foundational part of employee engagement. If you have a well-oiled payroll process, your staff will love you, but if you run payroll inconsistently, you risk major upset.
Since bookkeeping is an admin-heavy task, it's understandable that some business owners might believe it's easier to outsource it. However, bringing this process back under the company's umbrella can give you greater control.
You might think it's only an option for big businesses, but it's not nearly as difficult or as time-consuming as you may think.
In 2022, in-house payroll has never been easier thanks to tech solutions.
This small investment can save you money on outsourcing without putting a huge strain on your headcount, as payroll processes are automated and streamlined.
Let's explore more about why and how you should bring payroll in-house.
What are the business advantages of bringing payroll in-house?
Using a payroll platform to bring payroll in-house can be transformational for your business and team.
Here are just a handful of benefits that come with running your own payroll.
Control changes over the payroll process
Do you need to change a payroll rule? Do you need to enter a new employee into the system? Are permissions of pay reporting changing hands? When you're outsourcing payroll, these changes could take days or even weeks to action.
You're waiting on someone external to complete what might be urgent changes. With in-house payroll, you can make instant changes to your processes and start actioning them right away. It takes the middleman out of managing your payroll.
You can instantly and confidentially access important data
When you're outsourcing to a payroll provider, important data is being shipped out to an external company to manage. While they might have great security and processes, there's nothing like having peace of mind in knowing that your data is securely held in-house and easily accessible to those with the correct permissions.
Sometimes urgent reporting is required, or an employee needs to access their details quickly. These issues can be held up when you're waiting for an external body to safely transport the data. When the data sits directly within your company, it can save so much time and stress for your administrative and payroll team.
You can easily connect timesheets and rostering
By using payroll software, you can easily connect timesheets and rostering directly to payroll services. With everything living on the same platform, approved timesheets automatically feed through to payroll. Rostering is also a breeze, with templates, dynamic rostering and budgeting tools.
This integration of elements is another way that you gain more control over your business operations. Without having to transport information between pieces of software, you can easily manage your employees time and payment from one single source of truth.
As we all know, less chance for human error = an easier and better experience for everyone.
Employees have control over their own information
While we're on the topic of human error… Most administrative staff will know the pains that can be caused by one small data entry mistake. Something as small as transferring an illegible number incorrectly into a system can cause hours of headaches to fix down the track.
A tickbox missed by an incoming team member can lead to massive frustration from the employer and employee.
When you use an in-house system like Employment Hero, employees can enter their own payroll details into the self-service platform. They can easily view and manage their personal details, making updates as their life circumstances change.
With information moving through fewer hands, employees can have peace of mind over their payroll, tax and student loan repayments.
It's cost-effective
A common misconception about internal payroll processing is that you'll have to add an additional headcount to manage the task. But with an automated payroll system, internal payroll is not the time-consuming (and often frustrating) job it once was.
When using a payroll platform, you can set up custom rule sets and automate your pay runs. All the usual and manual steps required to process and finalise a pay run such as creating the pay run, importing timesheets, applying leave requests and publishing payslips can all be done with the click of a button.
Saving money on outsourced payroll without the costs of additional headcount? That's a money win!
You can control reporting
Is your company growing and evolving? Maybe you're looking to do a detailed audit of your finances and need specific information to do so?
Controlling your own payroll reports can give you back the flexibility to do things your way. You can pull reports instantly, easily sourcing any information you need.
💡 Are you worried about compliance? With over 45 of Australia's modern awards built into our platform, we help businesses be more confident they're doing the right thing.
How can we bring payroll in-house?
There are a bunch of awesome reasons to make the switch to internal payroll, but how do we go about doing it exactly?
Get leadership buy-in
Getting leadership buy-in is key to making any big changes. May we suggest a copy-paste of the above benefits to initially capture their interest? When the ROI is clear, it's much easier to get leadership support.
Here are some ways to prove the returns on using a payroll platform:
First, compare the costs of outsourced payroll with a new platform. Calculate this per employee and include any growth projections
Pull out some examples of how outsourced payroll has created more work for your team. When were there mistakes that took time to rectify? When were there instances of human error that took time to resolve because of information changing hands?
Talk to your team about times when they've been frustrated with the external system. Explore how keeping operations internal and within their control would improve their trust in company administration
Implement great payroll tech
Here's where we come in! Once the decision has been made, the next step is implementing an easy tech solution to make sure bringing payroll in-house is as easy as possible.
Employment Hero was built by HR, payroll and employment law experts. Guided implementation is easy and led by a dedicated team who knows payroll inside-out.
The process can be completed quickly and will leave you feeling ready and excited to bring this important task in-house.
Retrieve historical payroll data
Once you've let your external provider know that you'll be finishing up after your current contract, discuss a plan to obtain historical payroll data.
To comply with Australian Tax Office record-keeping guidelines you will need to obtain five years of payroll records. These documents include tax invoices, receipts, salary and wage records, tax returns, activity statements and superannuation contributions.
Once you have a way to securely transfer the data, it's time to upload it to your new platform.
Our friendly implementations team can help you import this data (and any future data), so it's sorted and ready to go for your new payroll process.
Read more: Should you hire an accountant for your business?
Get employees to update their personal information
Transparency is always key when making any big business changes. Send out company-wide communications to let your team know that payroll will now be completed internally and they now have the power to view and update their own details on the go.
Any employee that has previously had issues with payroll (which is most!) will most likely be delighted that they now can access their own payroll information.
With Employment Hero Payroll they'll also have access to InstaPay – an amazing and interest-free alternative to payday loans which allows employees to withdraw a portion of their salary in advance of payday.
Set up rules and automation
Make payroll processing easy with automation. Employment Hero allows you to automate most of the payroll decision-making processes with custom rule sets. This includes overtime rules, conditional pay rules, allowances, penalty rates and auto-pay increases.
Our implementation experts will work with you to make sure your payroll rules are tested and set up for your business needs, making payroll management as easy as possible.
The wrap up
Many businesses outsource payroll, thinking that internal processing is too complex or time-consuming. With a software system like Employment Hero Payroll, you can bring payroll in-house without any stress or struggle.
Not only will you save time and money, but you can also make your payroll process more dynamic and efficient for your business needs. With the power given back to employees to control their own details, chances are they'll love you for making this choice, too.
Ready to make the change? Book a demo with one of our business specialists today.
The essential guide to HR compliance