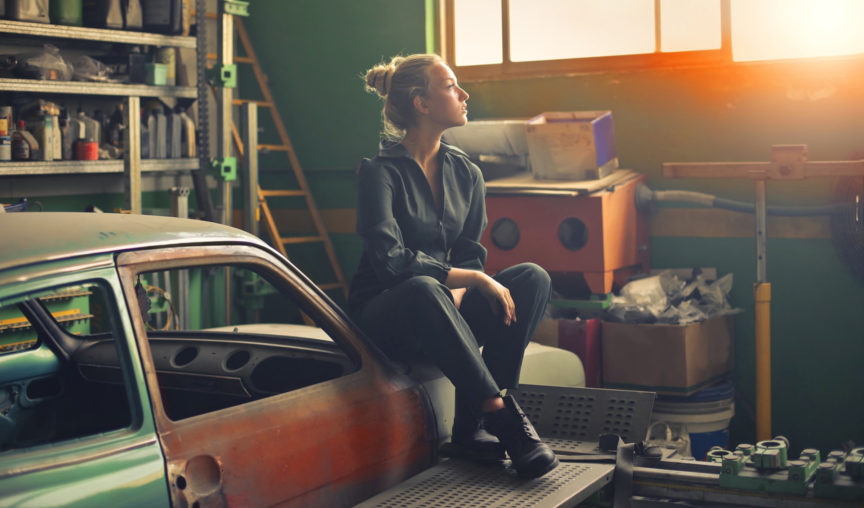 Everyone has a time in their life when they're questioning whether or not they need a career change. From the executive assistant to the CEO, the majority of people who come through a company's door will eventually end up leaving for one reason or another. Even the companies with the highest retention rates, will eventually lose some of their top players.
Today, we want to look at how you tell if an employee is outgrowing their role and how you can either help them grow and develop into a new role at the business – or come up with a mutual solution. But, how can you tell the difference between an employee who is just having a bad week, or a brief period of disengagement and someone who has outgrown their role and is ready for a change? Here are three signs that your employee is outgrowing their role.
PLEASE NOTE: The following three signs of role restlessness can also indicate challenges unrelated to work. A sudden drop in productivity and change in attitude can signal underlying personal circumstances. If you notice this shift in behaviour it may we worth scheduling in an informal 1 to 1 with the employee to check-in. If someone is struggling, it's part of your role as a people manager to ensure they're okay and can receive the right sort of support.
1. They're less productive than usual
Feeling like you have no room to grow within a company can feel stifling. Especially to the professional goals that an employee may have set out for themselves and their career. If the work that your employee is doing becomes static or repetitive, they can only spend so long in that role before being unmotivated or restless. On top of being less productive, you may notice that they're missing deadlines more often, submitting subpar work, and have little concern about either. Chronic boredom may be a reason that your employee is being less productive. Boredom can be a sign that they need something more to get them engaged during the working day.
Employees who took part in a 2017 survey by staffing firm, OfficeTeam said that they were bored on average 10.5 hours per week. And two in five said they'd quit their jobs if they felt bored at work. These responses speak for themselves. Bored employees = bad for business.
If an employee is doing the same things they've been doing for a while or if they're not being challenged, that's a common cause of them feeling like they've outgrown their role. And if an employee feels like they can do their job with little effort or thought, they start to become lazy and unproductive.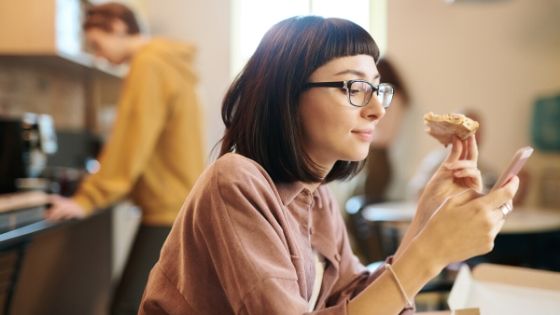 For some reason, Charlie is always in the kitchen???
2. They no longer take initiative
You have an employee who usually always volunteer suggestions, take risks, or initiates change within the company or their team. They're one of your star players for coming up with innovative solutions. But recently, you've noticed that they've stepped away from doing this, and have started to go through the motions of their to-do list, rather than coming up with any new ideas. Consider this an early red flag.
Employees who no longer take initiative in their work can be explained due to personal reasons, a change of heart with their position, or an overall lack of motivation. But can also symbolise a deeper issue such as their priorities shifting elsewhere than your company – and their current job. This may also lead to your employee having an irregular schedule. Either showing up late or not meeting certain deadlines and appearing withdrawn or quieter than usual. Observing this behaviour and stimulating ways to pique their interest could benefit the situation earlier on, but it could just as well strain or aggravate it further if noticed too late.
Uh oh! Felicia is sleeping at her desk again.
3. Bad attitude
Just because someone is great at their job doesn't mean they love what they do. Leaders often make the mistake of assuming that good performance means their employees are happy in their roles. While they're not wrong to do so, they should always dig deeper to find out where each person's passion truly lies.
If you've spoken to the employee about what their career goals are, then you can usually get a good idea as to how your company lines up with their interests and passions. Does their current position seem aligned with this? Feelings of anger and frustration may be another surprising sign that an employee is outgrowing their role and ready for a new challenge.
"The signs of anger and frustration are very slight at first, such as brief email responses or silence of an individual in meetings," says Nick H. Kamboj, CEO of Aston & James, a consultancy for prospective MBA students. He says he sees these feelings with his clients. Usually, they stem from feelings of being marginalised or ignored. "At this juncture, it is important to assess why someone is feeling this way and more importantly to change the environment such that these feelings of workplace anger and frustration are gone," he says.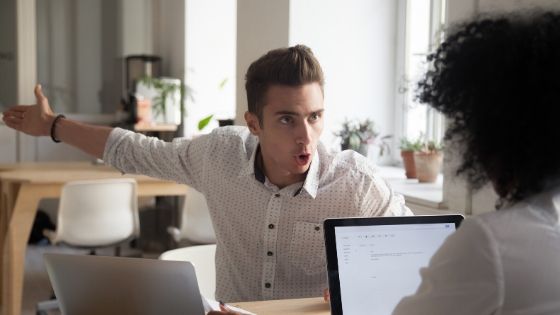 Tom needs to calm down.
What next?
Boredom is the biggest retention killer. Companies that aren't challenging their employees to take on more responsibility, leadership, and skill sets, are going to be on the receiving end of resignation letters. Unfortunately, companies lose incredible talent because they simply can't recognise that their employees have outgrown their role. So, here are some tips for taking notice – before it's too late.
Keep your employees engaged
If you want high retention rates in your business, you need a workplace of fully engaged and inspired employees. A team of people who are excited to come to work every day and do right by your business. We've pulled a few resources for you to bookmark on engaging your employees for the good of them and your business.
💡Why Inspired Employees are Great For Business + 4 Business Strategies
💡Employee Engagement Survey Tips
💡Employee Engagement Trends You Need to Know About
Or download our whitepaper on engaging your workforce below 👇
Engaging Employees: A Competitive Differentiator
How can you encourage employee growth?
If an employee has expressed to you their interest in wanting to know ways that they can move up within your company, then it is a good sign that they enjoy their environment as well as the company culture and hope to stick around. It's your responsibility as the employer or their manager to make sure you act on this request. If they become aware of the possibility of there being no further opportunities, then they may start looking elsewhere for companies that can offer more progression in their field of work.
Things can always change, but it's never too late (or too early) for leaders to start planning for their team member's futures. If you want to cultivate a strong culture with high-performing employees, then you must always stay one step ahead of them. Remember, part of being a great leader is being a great coach.
Here's some light-reading that might come in handy:
💡Building a Learning Pathway for Your Employee
💡Online Learning: The What, The Why and The How?
💡7 Ways Learning and Development Can Create a Competitive Advantage
What to do as a last resort?
You've now tried heaps of different routes to keep your employee engaged, showed them the different ways they can progress within their role and helped them map out exactly how to get there. But, unfortunately, this just wasn't enough for this particular employee. They're still showing major signs that they're disengaged with your business, unhappy in their role and want to leave the business. This is always a hard pill to swallow for any business. However, it doesn't have to be all bad.
Resignations are an important opportunity for any business to learn from. Make sure you reflect on what your business may have been doing wrong and how the company could do better next time you find an employee might be outgrowing their role. That's why we're such a big advocate of exit interviews and exiting your employee in the right way – these procedures give you incredible insight into what really happened. It's important to learn why talent stays and what makes them leave your company so you can learn and grow. While there are a plethora of reasons, there might be recurring factors that you can action as a business. In the end, sometimes it's no one's fault, it's just time for a change.
Want more?
If you want to learn more about employee retention, engagement and creating a company culture that your employees will love – download our whitepaper below. 
The workplace culture bundle