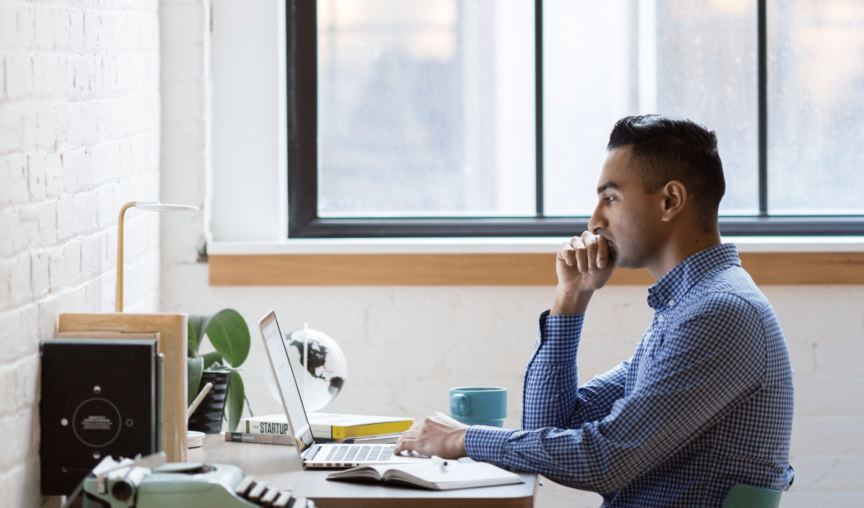 Just started a business and hired your first employee? Congratulations. It's a huge achievement and one that you'll remember throughout your entire business journey.
While it's an incredibly exciting time, there's a lot to be across when it's time to bring your first employee onboard. Being an employer in Australia is a big responsibility, filled with legalities and processes. So when it comes to hiring, knowledge about compliance is everything.
When we say that Australia has one of the most complex and confusing employment law systems in the world, we're not lying. From the Fair Work Commission (FWC) to the National Employment Standards (NES) right through to the Fair Work Act 2009, there's a lot of information (and acronyms) for business owners to comply with.
We know that the amount of information can be overwhelming, especially if you're new to hiring and managing a team. However, the important thing to remember is that these are in place to help keep you and your team safe, and on the right side of the law. While there's many pieces of the compliant hiring equation, we're breaking down the National Employment Standards (NES) to help you better understand how this piece of legislation impacts your business, contracts and employees. Let's get to it.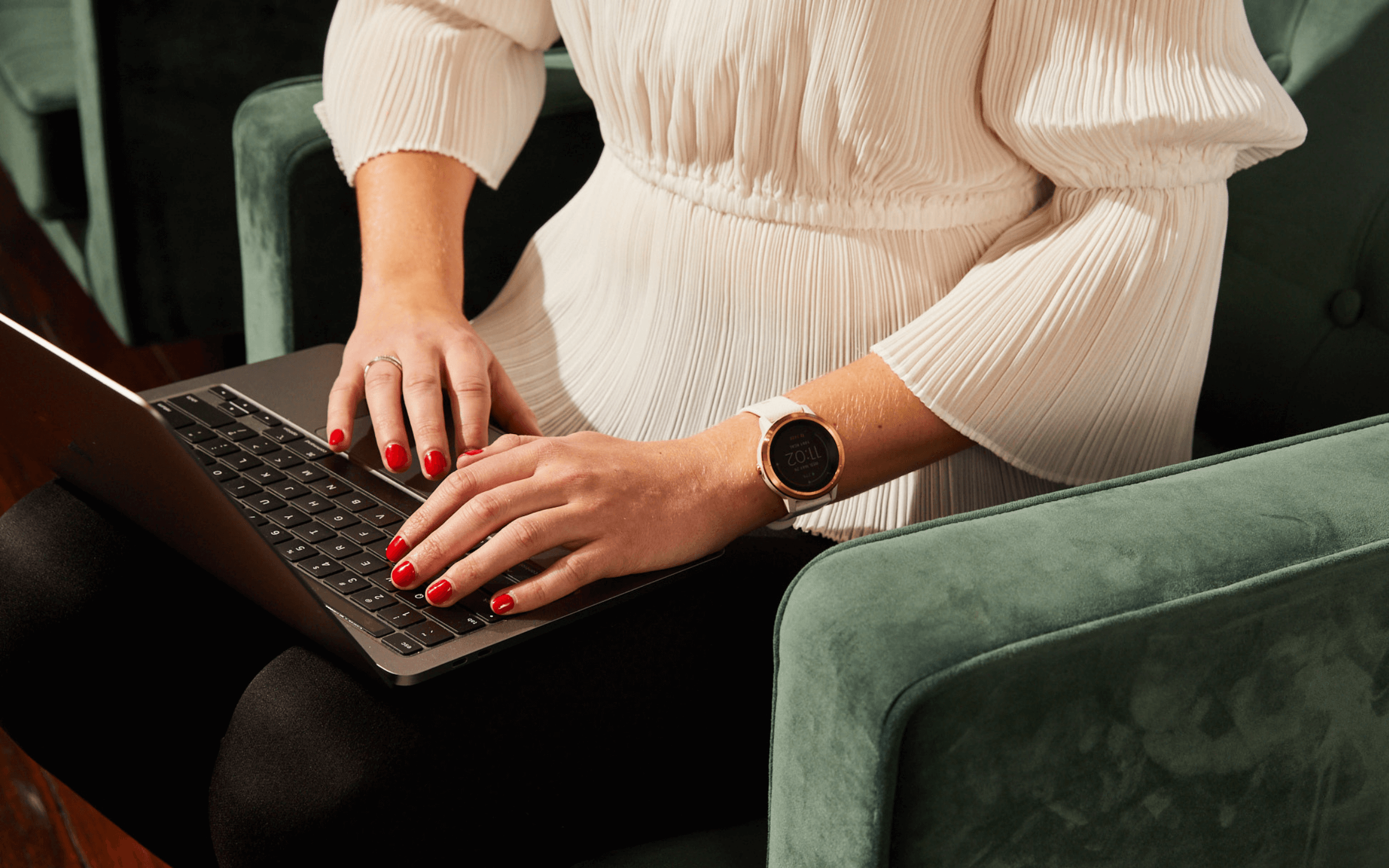 Disclaimer: The information in this report is relevant as at 18 August 2022, and has been prepared by Employment Hero Pty Ltd ABN (11 160 047 709) (Employment Hero). The views expressed herein are general information only and are provided in good faith to assist employers and their employees. The Information is based on data supplied by third parties. While such data is believed to be accurate, it has not been independently verified and no warranties are given that it is complete, accurate, up to date or fit for the purpose for which it is required. Employment Hero does not accept responsibility for any inaccuracy in such data. To the maximum extent permitted by law, Employment Hero will not be liable to any party in contract, tort (including for negligence) or otherwise for any loss or damage arising either directly or indirectly as a result of reliance on, use of or inability to use any information provided in this report. Where liability cannot be excluded by law then, to the extent permissible by law, liability is limited to the resupply of the information or the reasonable cost of having the information re-supplied.
What is the purpose of the National Employment Standards (NES) and why are they important?
In Australia, the National Employment Standards (NES) refer to the 11 minimum employment entitlements that must be provided to all employees in the national workplace relations system. They act as part of a safety net, along with the national minimum wage, to protect employees working in Australia.
These 11 minimum standards set out the minimum entitlements for employees, regardless of whether they're covered by a Modern Award, enterprise agreement or employment contract. Put simply, it is the minimum conditions and the non-negotiables of employment. The National Employment Standards covers conditions of employment relating to areas such as hours of work, leave, flexible working and termination.
It ensures that employees receive fair and reasonable working conditions, hours of work and entitlements for the work they do. If businesses and employers do not comply with the National Employment Standards, they'll face harsh penalties.
How many National Employment Standards are there in Australia?
In Australia, there are 11 National Employment Standards relating to hours of work, flexible work, types of leave and termination.
What are the National Employment Standards in Australia?
The NES are contained within the Fair Work Act 2009 and are the minimum standards of employment for all employees. The NES are as follows:
Maximum weekly hours of work
The maximum weekly hours of work for a full-time employee is 38 hours per week, plus reasonable additional hours.
For other employees, the maximum weekly hour is the lesser of 38 hours, or the employee's ordinary hours of work. Importantly, an employer cannot request or require an employee to work more than this unless the additional hours are reasonable. Factors which determine whether additional hours are reasonable are things like the needs of the business, any risk to the employee's health and safety, their family responsibilities, and whether the employee is being paid any additional amounts for this time, such as overtime payments.
Requests for flexible working arrangements
Some employees who have worked for the same employer for at least 12 months have the right to change their working arrangements to be more flexible. This could involve changing work locations, hours of work or working patterns.
The following employees are eligible to request flexible working arrangements:
Parents, or employees who have the responsibility to care for a child who is of school age or younger
Carers
People with a disability
People who are aged 55 or older
Those who are experiencing violence from a family member
Those providing care or support to a immediate family/household member experiencing violence
Parental leave and related entitlements
Under the NES, parental leave applies to those who have, or will have, responsibility for the care of a child. Employees must have completed 12 months of continuous service at their employer to be eligible for parental leave.
Those eligible can access a range of parental leave entitlements, including:
Birth-related leave and adoption-related leave (including in relation to premature birth, stillbirth or infant death)
Unpaid special maternity leave
A right to transfer to a safe job
Consultation requirements
A return to work guarantee
Unpaid pre-adoption leave
There are many considerations when it comes to managing parental leave in Australia. We suggest taking a look at the Fair Work Ombudsman website to see how it relates to your employees or seeking professional advice.
Annual leave
A permanent employee (part-time, full-time) is entitled to 4 weeks of paid annual leave for each year of service with their employer. It accumulates on the ordinary hours they work and throughout sick/carer's leave, long service leave, community service leave and standowns.
Certain shift workers are entitled to 5 weeks of paid annual leave for each year of service with their employer.
Looking to learn more about managing employee leave? Take a look at our leave management guide. 
Personal/carer's leave, compassionate leave, and family and domestic violence leave
This leave is provided to employees who are facing personal illness/injury, have caring responsibilities, family emergencies, domestic violence and serious illness/death of immediate family members.
Full-time employees are entitled to the following (pro-rata for part-time employees):
10 days paid personal/carer's leave
2 days unpaid carer's leave as required
2 days paid compassionate leave as required
5 days unpaid family and domestic violence leave (in a 12-month period)
Learn more about personal/carer's leave, compassionate leave, and family and domestic violence leave here.
Community service leave
The NES entitles employees to take unpaid leave for voluntary emergency activities and leave for jury service.
Those undertaking voluntary emergency activities have no set limit on the amount of leave an employee is entitled to, however it is limited to the time that they are engaged in the activity, plus any travel time.
Those participating in jury service are entitled to up to 10 days of paid leave.
Long service leave
Employees (including casual employees) who have been with the same employer for a long period of time will be entitled to long service leave.
Depending on the relevant State/Territory law or award/agreement, an employee may be entitled to long service leave after continuous service ranging from seven to fifteen years with the same or a related employer.
Public holidays
Under the NES, permanent employees are entitled to paid days off work on public holidays. It allows an employee to reasonably refuse to work on a public holiday, while still receiving payment.
Casual employees are not entitled to paid days off for public holidays.
Notice of termination and redundancy pay
When it comes to ending employment, the NES outlines the minimum entitlements relating to notice periods and payments in lieu of notice. This applies to all permanent employees, including those not employed under the workplace relations system.
It also states the redundancy pay an employee will receive upon termination. This is up to 16 weeks of redundancy pay, based on length of service.
Provision of a Fair Work Information Statement and the Casual Employment Information Statement
Under the NES, the Fair Work Information Statement must be provided by employers to all new employees. Casual employees must also be given the Casual Employment Information Statement.
Take a look at the Provision of a Fair Work Information Statement and the Casual Employment Information Statement here.
Casual conversion
Under the NES, casual employees who accept an offer of employment for a casual position have no commitment to ongoing work.
However, casual employees have the opportunity to change to full-time or part-time employment if both the employee and employer agree to the change. This is via a pathway known as casual conversion, which came into effect after the WorkPac V Rossato decision.
Do the National Employment Standards apply to everyone?
The NES applies to employees in the national workplace relations system. This includes employees who are employed under the Fair Work Act 2009, regardless of their Modern Award, enterprise agreement or contract.
It's important to note that casual employees are not entitled to all of the standards. They are only entitled to:
Offers and requests to convert from casual to permanent employment
Unpaid carer's leave
Unpaid compassionate leave
Unpaid family and domestic violence leave
Unpaid community service leave
Learn more about who the NES applies to here.
Understanding employment contracts and the National Employment Standards
We know what you're thinking. All of the employment standards have been laid out, but how do these translate into something tangible? That's where employment contracts come into play.
The Fair Work Ombudsman defines an employment contract as an agreement between an employer and employee that sets out terms and conditions of employment.
While employment contracts can be verbal, you'll open yourself up to all sorts of troubles if you don't record an employee's terms and conditions in writing when you hire them. Written employment contracts can help you minimise costly and time-consuming disputes by providing certainty about the legal rights and obligations of both you and your staff.
Your employment contracts need to include details of which Modern Award covers the employee (if applicable), work hours, leave entitlements, and remuneration. A contract should also set out information on termination of employment, the protection of confidential information and intellectual property, as well as post-employment restraints. It's also best practice to include a list of the employee's duties, and a job description along with your workplace policies. New employees should sign off on workplace policies as part of their onboarding process so that all expectations are clear.
At a minimum, a contract must meet the conditions set out in the NES and any applicable awards or agreements.
To recap, the NES covers working hours per week, leave entitlements, requests for flexible working arrangements, public holidays, and notice of termination of employment and redundancy. More importantly, employers cannot 'contract out' of any minimum entitlements, such as those contained in the NES and any applicable modern award. In other words, any contract clause which is less generous than an employee's entitlements at law will be void.
Complying with the NES through digital employment contracts
We're all familiar with that sense of excitement when it comes to employment offers. Whether you're offering the job or on the receiving end, it's one of the most joyous feelings that we have in our working lives. It's often typified by one symbolic gesture; signing on the dotted line.
Unfortunately, using a handwritten signature on a paper document is a bit of a clunky process for our modern world. Who wants to go into an office just to sign an employment contract? Especially when there's a digital solution.
Electronic employment contracts are online contracts that outline the terms of your new staff member's employment. They outline all of the same important details as paper contracts; the terms of a person's employment, their start date, their job title, duties of their role and their pay or salary details.
Instead of delivering this to the new employee as a stack of paper, the details are sent digitally. Stored on the cloud, the employee can instantly access the contract and use digital signatures to secure their role.
You can bet that Employment Hero will help you manage your digital employment contracts seamlessly through our employee management software. With inbuilt policies and templates, you'll be managing your new hires with ease, all from the cloud.
The NES can help you stay on the right side of the law
Whether it's determining hours of work, managing leave or organising flexible working arrangements, the NES is designed to protect you and your team in the workplace. Take note of whether you have casual employees or permanent employees and put together a clear and succinct employment contract for your employees – everyone will thank you for it!
Confused about out what's changed in the employment law space in 2022? Take a look at our employment law update factsheet.
Unsure about compliance? Take a look at our guide
The essential guide to HR compliance