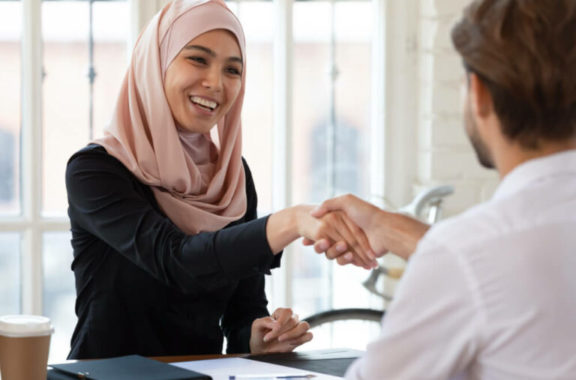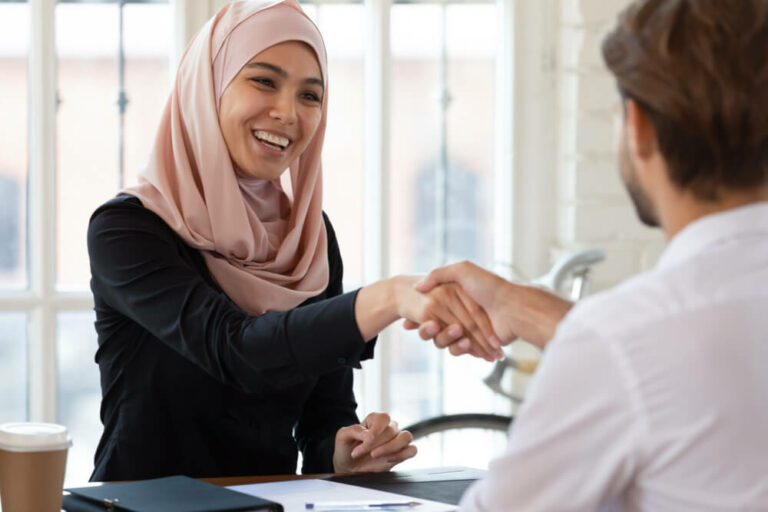 In Australia, we have one of the most complex and confusing employment law systems in the world. From the Fair Work Commission (FWC) to the National Employment Standards (NES), there's a lot of information (and acronyms) for business owners to be across.
If you're like most small business owners and managers, you probably wear many hats. But if you're growing fast, you'll get to the point when you need expertise in all these areas – including human resources.
All too often, HR tasks are pushed to the bottom of the to-do list, or worse, placed in the too-hard basket. Yet, to create a winning team, you need to be proactive when it comes to HR. This means being able to recognise and resolve HR issues before they become serious problems and knowing the legal requirements of managing a team.
What's in the legal requirements to hiring guide?
With so many areas of employment to be across, we've created this guide to help you understand the legal requirements of hiring in Australia.
In here you'll find information on:
The types of employment in Australia
Independent contractors vs. employees
Employment contracts
Workplace policies
Australia's employment legislation
Award interpretation
This information has been reviewed by a team of employment law specialists at EI Legal. 
Download the legal requirements of hiring guide now.
Disclaimer: The information in this report is relevant as at 10 November 2021, and has been prepared by Employment Hero Pty Ltd ABN (11 160 047 709) (Employment Hero). The views expressed herein are general information only and are provided in good faith to assist employers and their employees. The Information is based on data supplied by third parties. While such data is believed to be accurate, it has not been independently verified and no warranties are given that it is complete, accurate, up to date or fit for the purpose for which it is required. Employment Hero does not accept responsibility for any inaccuracy in such data. To the maximum extent permitted by law, Employment Hero will not be liable to any party in contract, tort (including for negligence) or otherwise for any loss or damage arising either directly or indirectly as a result of reliance on, use of or inability to use any information provided in this report. Where liability cannot be excluded by law then, to the extent permissible by law, liability is limited to the resupply of the information or the reasonable cost of having the information re-supplied.
The basic legal requirements of running a business
There's no way around it – if you run a business in Australia, you need to follow certain legal requirements and obligations. Some laws apply to all businesses; others will be specific to your industry. Like all things legal, it can seem a little daunting at first.
First and foremost, these laws exist to protect you, your business and the people you do business with. Secondly, there are often fines involved if you don't comply. So, if you're looking to grow and win more customers, staying compliant with the law will form the very basis of running a flourishing business.
Wondering where to start? We've got you covered. Let's take a look at the basic legal requirements of running an Aussie business and some tools that can help you along the way.
Please note: this advice is general in nature and not specific. Please seek professional legal advice for all legal considerations in your business.
1. Get registered
Step one. Before you start trading, you'll need to register your business. You'll need an ABN (Australian Business Number), a unique number that identifies your business to the Australian Tax Office, government agencies and the general public.
You'll also need to register your business name and educate yourself on your tax registration obligations, like goods and services tax (GST). A great place to start is the Australian Government's Business Registration service.
Here you'll find tools to help you work out what registrations you need and you can apply for everything in one spot. Getting an ABN is free, but other registrations, like applying for an ACN (Australian Company Number) come at a cost.
Make sure you have the name, date of birth and residential address of all business directors, as well as your current registered office (or primary place of work) to send all documentation.
2. Get structured
An important part of registering your business is deciding on its structure. That is, will you operate as a sole trader, partnership, trust or company? Your decision will depend on things like the size and type of your business, ownership and how you want to manage it day to day.
Each structure also comes with its own tax and regulatory requirements. Ask your lawyer or accountant for help in understanding which structure is right for your business.
3. Get licensed
Another fantastic resource for Aussie business owners is the Australian Business and Licence Information Service (ABLIS) website. Grab a cup of coffee and run through their guided search function; it's a quick questionnaire (should take you about 10 minutes).
It will help answer questions like;
Does your business need a licence or permit to operate legally?
Do you need to seek council approvals?
What government standards, guidelines and codes of practice must you follow?
4. Play fair
When you go into business to sell your services or products, you need to play fair. Australia has strict Fair Trading laws that you must adhere to when engaging with suppliers and customers. The laws protect you and also guarantee your customers' rights as consumers of your product.
They include the Australian Consumer Law, the Competition and Consumer Act and Codes of Conduct, and they ensure that businesses stick to fair trading practices, allow for competitiveness and protect and inform their customers.
The laws are a little different depending on your industry and in which state you're operating. We urge you to take the time to learn what applies to you. If your business sells goods or products, be sure to check out Australia's trade measurement laws.
In place to ensure Aussie consumers get what they pay for, these laws cover pricing, labelling, warranties and refunds. It's definitely worth your while doing your due diligence here; the fines are not pretty!
If your business is in the wrong, you could be fined up to $42,000 as an individual and a whopping $210,000 as a company. Yikes!
5. Show (ASIC) the money!
There are a number of financial records that you should keep that show your transactions and demonstrate your business's financial position. This will not only provide you insight into how your business is performing but can also help you apply for business finance or get investors on board.
The important thing to note here though is that some financial records are legal requirements. For instance, you must keep records of any transactions relating to tax and superannuation for at least five years.
If you're registered for GST, you'll need to lodge a Business Activity Statement (BAS) – usually on a quarterly basis. Your BAS outlines the revenue your business has generated, and helps you determine what tax, GST and PAYG expenses you need to pay.
Some companies need to lodge financial reports with the Australian Securities Investments Commission (ASIC). This includes statements about your financial position, profit and loss, cash flow and changes in equity. Check what records ASIC need to see from your organisation here.
You might also like to engage an accountant or bookkeeper to help you stay on the straight and narrow.
6. Protect your customers' privacy
You're building your customer base – fabulous! The catch? If your business handles personal information, it's likely you'll need to comply with the Privacy Act. Check your obligations here.
How do you comply with the Privacy Act? Well, Australia has thirteen Australian Privacy Principles that set out how your customers' personal information should be handled. You need to adhere to these principles.
From the Office of the Australian Information Commissioner, they include:
The collection, use and disclosure of personal information
An organisation or agency's governance and accountability
Integrity and correction of personal information
The rights of individuals to access their personal information
The principles allow flexibility in how you structure and manage your privacy obligations, so use tools and systems that suit your business and style of working. Once you have a privacy process in place, you'll need a privacy policy that can be easily accessed by customers.
Not only is it the law, but it will give your customers peace of mind that their information is safe in your hands.
⚡ Check out Employment Hero's privacy policy as an example.
7. Protect your staff
As your business grows, no doubt you'll take on more staff. Building your own team can be particularly exciting, but there are some fundamental legal obligations and responsibilities to adhere to. The Australian Government's 'hiring employees checklist' is a great place to learn the basics.
Fundamentally, you need to ensure you offer a safe workplace:
From hiring to firing and everything in between, the human element of your business can be complex to navigate – and that's before we talk about the law! You may like to invest in an HR software that can ensure your business remains compliant (while boosting efficiency and better engaging your people).
8. Do right by the environment
Depending on the nature of your business, there are strict environmental laws and licences that you need to comply with. Companies are encouraged more and more to be environmentally responsible, and every business both large and small has their part to play.
Federal, state and local governments administer Australian environmental protection laws, and you'll need to figure out what applies to your business. From water quality testing to energy and waste management, you can find out which environmental laws apply to you here.
Start on the right side of the law
There are a lot of things to consider when you start a new business; perhaps none more important than ensuring you're legally compliant with Australian law. Start by registering your business, deciding on a business structure and checking you have the right licenses in place to start trading.
Familiarise yourself with Fair Trading laws, and if you're selling a product, research your obligations around things like packaging, insurance and warranties. Chat with your accountant or bookkeeper about the financial records you're legally obliged to keep and lodge.
Protect your customers and your staff by following privacy and employment laws. Finally, do the right thing for the environment (bonus points if you can do more than meet the minimum legal requirements on this one)!
When it comes to the basic legal requirements of running a business, erring on the side of caution is a good rule of thumb. Take your time to get to know the ins and outs of what is required of you, your business and your industry.
Seek expert help, invest in a business reporting software that can help you stay compliant and above all…take it one step at a time!
Now that you got the basics of the requirements of running a business, download our guide to legal requirements of hiring in Australia today.