Key Facts
| | |
| --- | --- |
| Employment Terms | |
| Timezone | GMT +8 (West Coast, Perth) to GMT +11 (East Coast, Sydney, Melbourne, Brisbane), subject to daylight savings in some states |
| Currency | Australian Dollar (AUD) |
| Capital city | Canberra |
| Official language | English |
| Ease of doing business | Very friendly to business (#14 out of 190) |
| Minimum wage | AUD 21.38 |
| Estimated employer cost | 15.85% – 16.95% (varies per state) |
| Employer retirement contribution: Superannuation | Superannuation – 10.5% of ordinary earnings, including base wages and salaries, overtime, commissions and bonuses. An employer is obliged to contribute to an employee's "Superannuation Fund", the mandatory Australian pension and retirement savings scheme. The employer contribution rate is legislated to rise 0.5% each year until it reaches 12%. |
About Australia
Australia is a developed nation with the world's 14th largest economy (by GDP) and a population of 26 million people. The OECD ranks Australian education amongst the highest in the world, with high rates of University graduates. Australia has comprehensive employment regulations covering terms of employment, work conditions and minimum wages by industry.
Employment in Australia
Working Hours
The standard full-time working week is 38 hours, however 40 hours is typical for salaried professionals. Variations are common, but must be agreed in writing.
Overtime
An employer can request that an employee works reasonable overtime. For salaried workers, overtime is commonly factored into the salary package, and no additional payments are required for any additional hours worked. However, certain roles require the employee to submit and track time and attendance (eg salaried hospitality workers).
Probationary Period
Employers determine the length of probation, which varies depending on the nature of the business and the role. Three or six-month probationary periods are common. Termination processes during probation are still subject to certain constraints.
Payroll Cycle
There are no legal requirements to when an employee needs to be paid but employees are typically paid fortnightly or monthly.
Main Types of Leave in Australia
Annual Leave
4 weeks paid annual holiday leave is standard for most employees. Unused leave accrues and is paid out upon termination.
Sick Leave
10 days per year. Referred to as "Personal/Carers Leave" this may also be taken to cover employees who have to look after family members who are ill or in case of emergencies.
Unused Sick leave accrues over the employee's tenure, however it is not paid out upon termination.
Parental Leave
Parental leave includes maternity and paternity leave, as well as leave for when a child is adopted. To be eligible, an employee must have completed at least 12 months of employment.
Parental leave is an unpaid leave that lasts for 12 months, and it is possible to request an additional 12 months from the employer.
Other Leave
Bereavement Leave – 2 days paid leave for each instance that meets the criteria.
Family & domestic violence leave – 5 days unpaid leave each year
Long Service Leave – 2 months' long service leave after working for the same employer for a continuous period of 10 years. Long service leave entitlements vary by state.
Community Leave – Employees are entitled to community service leave for activities such as voluntary emergency management activities or jury duty. The leave entitlement depends on the type of leave.
Employment Termination
Notice Period
Notice periods are typically set between 2 – 4 weeks but may be up to 3 months. Within probationary periods, notice periods are normally not required, or reduced to one week.
Termination
A valid reason is required to dismiss an employee; there are four main categories which include: incapacity to meet the inherent requirements of the role; unacceptable performance, misconduct and redundancy.
Incapacity to meet the inherent requirements of the role
Unacceptable performance
Misconduct
Redundancy
An employer must provide written notice, and undertake a consultation or investigation process, before terminating an employee's employment. The amount of notice depends on what is stipulated in the employment agreement, the age of the employee and how long they have been employed on a continuous basis by the employer. Notice can either be worked or paid out to the employee.
Severance
Employees who are made redundant are entitled to severance pay based on their ordinary wages. The amount is based on their continuous period of service with their employer:
1 year service – 4 weeks
2 years service – 6 weeks
3 years service – 7 weeks
4 years service – 8 weeks
5 to 10 years service – 10 to 16 weeks.
Disclaimer: The information on this webpage is current as at 19 September 2022, and has been prepared by Employment Hero Pty Ltd (ABN 11 160 047 709) and its related bodies corporate (Employment Hero). The views expressed on this webpage are general information only, are provided in good faith to assist employers and their employees, and should not be relied on as professional advice. The information is based on data supplied by third parties. While such data is believed to be accurate, it has not been independently verified and no warranties are given that it is complete, accurate, up to date or fit for the purpose for which it is required. Employment Hero does not accept responsibility for any inaccuracy in such data and is not liable for any loss or damages arising either directly or indirectly as a result of reliance on, use of or inability to use any information provided on this webpage. You should undertake your own research and to seek professional advice before making any decisions or relying on the information displayed here.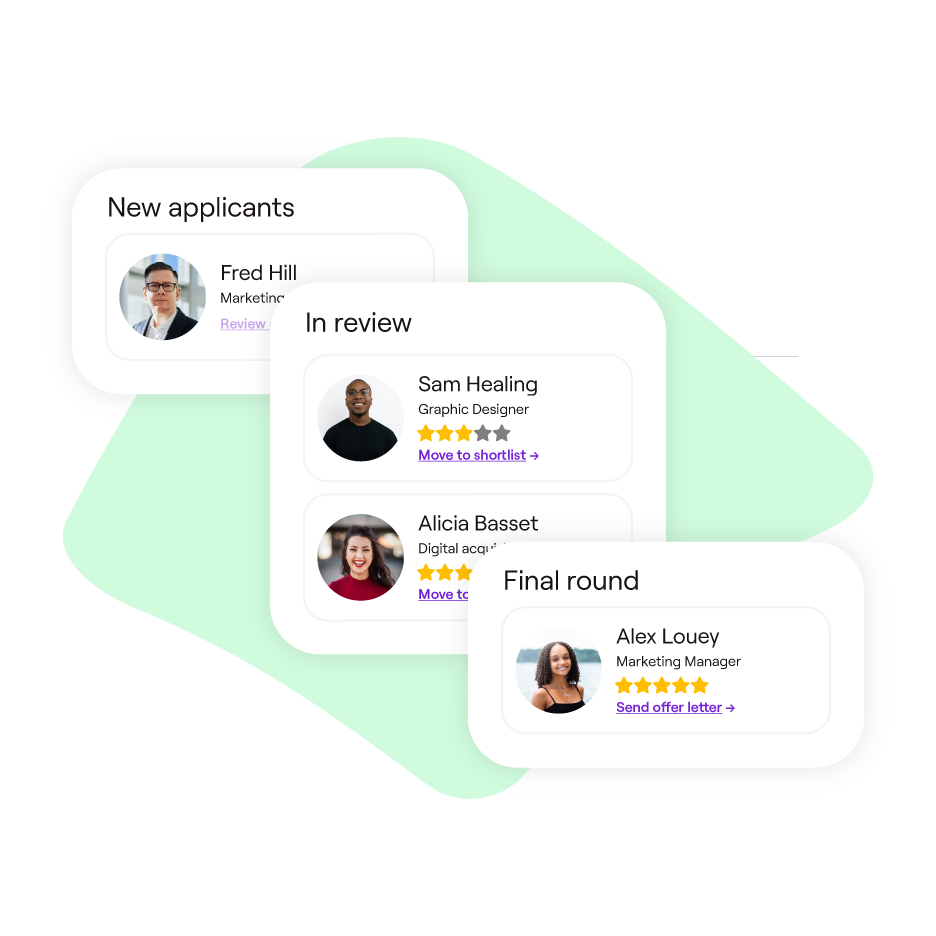 Hiring Process in Australia
Sorted.
Hiring an employee in Australia is no easy task. Especially, if you are overseas, and lack the knowledge of employment law and regulations relating to international HR compliance, payroll, benefits and taxes.

Employment Hero started in Australia and we fully understand all the ins and outs of hiring in the local market, so we can help you throughout the step-by-step process.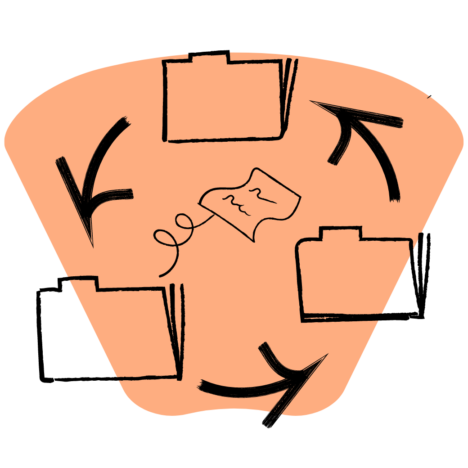 AU Employment Law
Decoded.
Australia has laws that help keep workplaces fair. You should be aware of the rules and what your employer's rights and responsibilities are. Under Australian employment law, employers and employees both have rights and responsibilities. Do you know your responsibilities?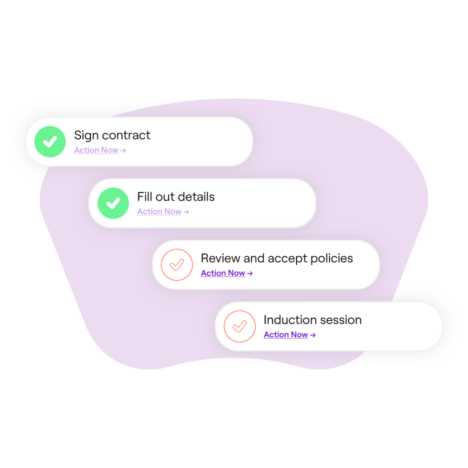 Employ anyone, anywhere.
Easily.
Employment Hero's Global Teams service takes care of the complex admin; international employment legislation, local tax and pension minimums, insurance obligations and more. Hiring incredible talent from anywhere in the world has never been easier.

"The good thing about Employment Hero is that they're on this journey with you... We've got a kind of partnership helping us understand local employment and ensure we're hiring legally."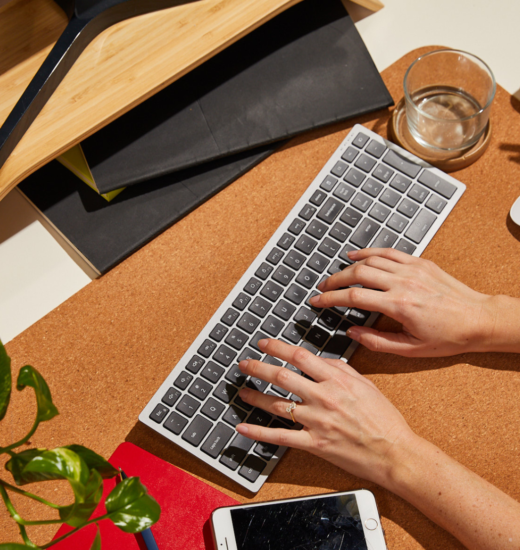 The Global Workforce Playbook
Are you ready to go global? We explore how SMBs can establish dynamic and effective global teams.
101 Remote Interview Questions For Hiring Managers
We've compiled 101 questions to help you find the best talent for your remote role.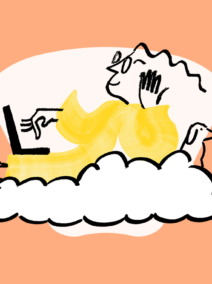 How global teams can transform your business
Global teams are changing the workplace. Find out how this team structure can benefit your business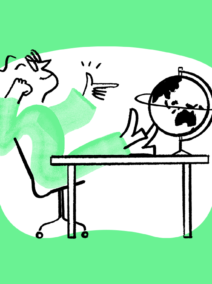 Employer of Record.
Hire Remotely
Global Teams is the best-in-class global (EOR) Employer of Record that enables you to hire based on skill, not location. Whether you're expanding into new markets or struggling to fill open roles, we connect the best talent with the best employers, legally and ethically.