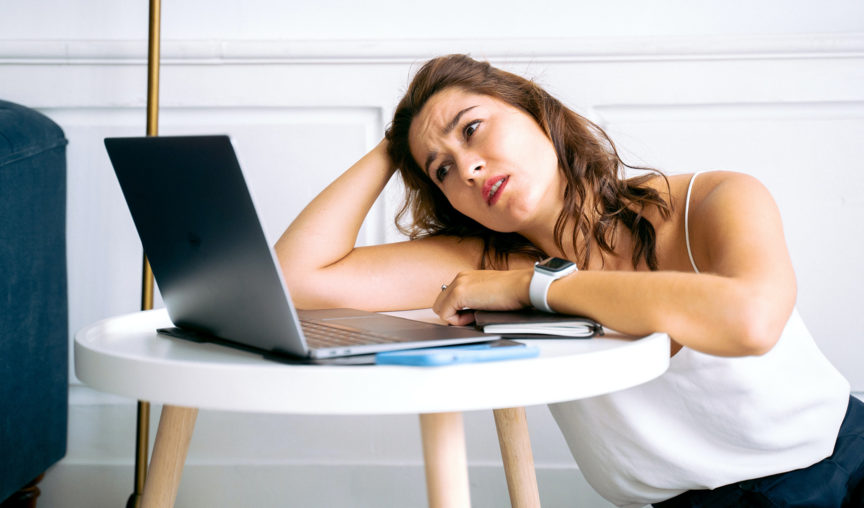 So you've come to the decision to dismiss an employee? Of course, you followed our sage advice to have fastidiously applied procedural fairness and maintain detailed records along the way to reaching that decision, right?! Right. Now you need to work out their final pay. This will require you to use an annual leave payout calculator as well as to calculate annual leave loading. It's very important to make sure you get it right. Otherwise, you could end up with embarrassing and costly claims of withholding pay, that damages your company's reputation.
Do employers have to pay annual leave loading to employees on termination?
While every year there are new and well-documented HR compliance requirements, there has historically been uncertainty about this since the introduction of the Fair Work Act in 2009. Nowadays, thanks to updates made by the Federal Court of Australia, the uncertainty is mostly resolved. This blog aims to help answer if annual leave loading is payable upon an employees resignation, as part of their annual leave payout.
But first, what is annual leave loading? And why does it exist?
Essentially, Annual Leave Loading is an extra amount of money given to employees who take annual leave, to compensate for lost overtime. The 17.5% loading is an entitlement featured in many awards and enterprise agreements and is payable in addition to an employee's base rate of pay whenever they are paid annual leave.
Originally, it was introduced in industries where paid overtime was a regular occurrence. As workers only receive their base rates of pay while on annual leave, those who regularly worked overtime would be disadvantaged in their take-home pay by going on annual leave – as they would not have the opportunity to work overtime while on holiday. As compensation for this shortfall, the 17.5% annual leave loading began to appear in awards to offset the loss of opportunity to work overtime.

Then, eventually, the loading became a feature of most awards – even in industries and jobs in which regularly paid overtime was uncommon.
Who is eligible for annual leave loading?
When an employee resigns, or their employment is terminated, it is compulsory for their employer to pay out the balance of any untaken annual leave they have accrued. This is a given. However, historically it was a feature of many awards that the 17.5% annual leave loading was not payable on top of this annual leave payout. In fact, even amongst the current modern awards, almost a quarter explicitly or implicitly provide that the loading is not payable on termination.
Uncertainty has arisen, however, due to the wording used in section 90(2) of the Act. The section states very broadly that an employee must be paid the same annual leave entitlements on termination as they would if they had taken the leave during their employment. The Fair Work Ombudsman has for some time publicly supported an interpretation of section 90(2). This interpretation holds that annual leave loading is payable on termination, as long as it would have been paid during employment. This has conflicted with the views of employer organisations, as well as the authors of the Labor Government's review of the Act in 2012 and current Coalition policy – which call for the legislation to be tweaked to remove any suggestion that annual leave loading is payable on termination.
Is it compulsory to pay out annual leave loading upon resignation?
In a nutshell, yes. In 2015, the Federal Court settled how the courts will interpret the issue. It held that the 17.5% annual leave loading is payable as part of annual leave payouts on termination. And this is the case even if an award or enterprise agreement expressly states that the loading is not payable on termination. This is because awards and enterprise agreements must always comply with the National Employment Standards, and section 90(2) of the Act is part of the National Employment Standards.
What does this mean moving forward?
The most immediate issue is that of past underpayments. If, as an employer:
you have workers who are covered by an award or enterprise agreement, AND

that award/agreement includes an entitlement to 17.5% annual leave loading, AND

you have not been adding the 17.5% loading to the annual leave balance payout on termination
Then you have underpaid those workers. Employees are able to seek to recover past underpayments for a period of six years. If you have concerns about the exposure you are facing as a consequence, and what to do about it, we strongly recommend you obtain legal advice from someone such as our workplace legal team at Employment Innovations.
Alternatively, you can access more information on the Fair Work's Final Pay page. For more information about how you can stay on top of your ever-changing payroll and HR compliance requirements, you can also download the Essential Guide to HR Compliance.
Annual Leave Payout: Final pay calculator guidelines
What's included in an employee's final pay?
The following entitlements need to be included in an employee's final pay:
Outstanding wages for hours they have worked, including penalty rates and allowances

Any unused annual leave
Plus, if it applies:
Annual leave loading

Accrued or pro rata long service leave

Redundancy pay
When does an employee's final pay need to be made?
Some awards and agreements set out specific rules about when final pay must be paid. So be sure to read your fine print. If it doesn't, then it's best practice to pay an employee on their last day of work or at the very latest, as part of the next regular pay run.
How to use your annual leave payout calculator
Now get your calculator. You need to consider a number of variables to calculate annual leave payout requirements owed to your employee, including:
specific awards or enterprise agreements

whether annual leave loading applies

(see below!)

whether he or she is an apprentice or trainee

the employee's classification in terms of their level of seniority and experience

whether they're full-time or part-time workers
As a side note, you can simplify this typically complicated process by syncing Employment Hero with your payroll system. This will allow you to automatically calculate annual leave payouts which incorporate the annual leave loading, if applicable. With this handy tool, you can also predict future annual leave entitlements, which is a bonus when your employees want to cash out their annual leave.
Is annual leave loading included in annual leave payouts?
Remember, if an employee is entitled to annual leave loading during their employment then it also has to be paid out as part of their annual leave payout on resignation.
Now, watch out because here's where it can get tricky. Annual leave loading must also be paid out on termination even where an award, registered agreement or employment contract says otherwise! Upon resignation, tax on annual leave payout will differ depending on your employee's age, and how long they've been employed with you. If the dismissal was due to a redundancy or retirement, again, different tax rates come into play. So be very careful here.
Employment termination payments
Of course, your annual leave payout calculator requirements are just part of the employment termination payment (ETP). Working out the ETP can get really complicated as specific awards, enterprise agreements, or individual employment contract provisions determine what needs to be paid.
So, before you begin, check the relevant award or employment contract for exact details of what needs to be paid to the employee on termination. And check with the Australian Taxation Office for calculating and reporting the tax on any termination payments.
Termination pay calculator
The ATO provides steps to help you work out which payments to include in the employee's ETP, and payments for accrued annual and long service leave which are not part of the employee's ETP but may receive concessional tax treatment as well.
Now you're ready for the termination meeting
Prior to the termination meeting, notify your IT department so they can revoke the employee's access to the company's systems while the meeting is taking place. At the meeting, ensure you have all the employee's ETP and leave calculations available to give to the employee. Ask your employee to turn over all company property. This includes keys and access cards, company-owned computers and devices as well as any other company property that he or she may have at their home or work space.
Whether it's for behavioural or performance reasons, there's no easy way to dismiss an employee, but doing it by the book makes it less painful for everyone concerned. And if it's a matter of toxic employees, it's better to weed them out before they infect your entire workforce and sometimes you can even avoid termination all together if you manage them properly right from the start. There are corrective measures you can take to improve an employee's conduct and performance. Find out more from our report on how to manage toxic employees.
Want to know more about being compliant?
Using your annual leave payout calculator correctly is just one way Employment Hero can help make sure your business is being compliant. Fill out the form below to download our Essential Guide to HR Compliance.
The essential guide to HR compliance