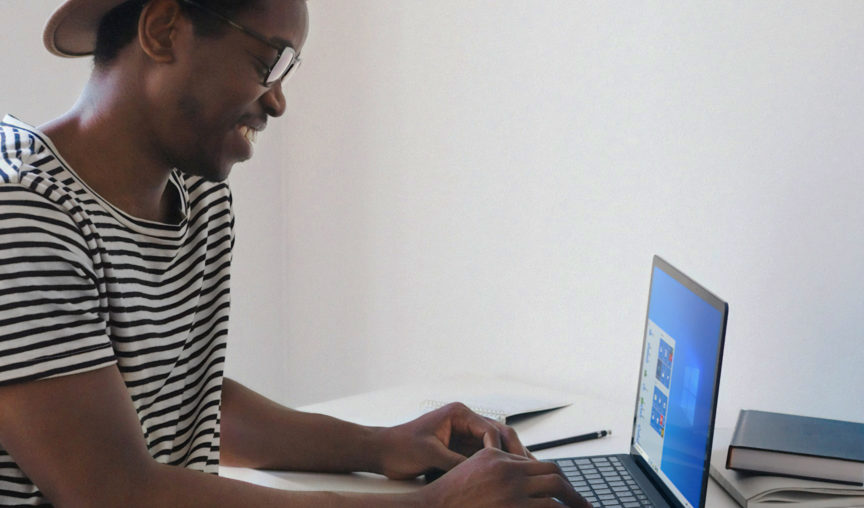 So you've come to the decision to dismiss an employee? Of course, you followed our sage advice to have fastidiously applied procedural fairness and maintain detailed records along the way to reaching that decision, right?! Right.
The importance of using an annual leave payout calculator correctly
Now you need to work out their final pay. This will require you to use an annual leave payout calculator. It's very important to make sure you get it right.
Otherwise, you could end up with embarrassing and costly claims of withholding pay that damages your company's reputation.
Final pay calculation guidelines
What should you include in an employee's final pay?
The following entitlements need to be included in an employee's final pay:
Outstanding wages for hours they have worked, including penalty rates and allowances
Any unused annual leave
Plus, if it applies:
Annual leave loading
Accrued or pro rata long service leave
Redundancy pay
When does an employee's final pay need to be made?
Some awards and agreements set out specific rules about when final pay must be paid. So be sure to read your fine print. If it doesn't, then it's best practice to pay an employee on their last day of work or at the very latest as part of the next regular pay run.
How to get your annual leave payout calculation
Now get your calculator. You need to consider a number of variables to calculate annual leave payout requirements owed to your employee, including:
specific awards or enterprise agreements
whether annual leave loading applies (see below!)
whether he or she is an apprentice or trainee
the employee's classification in terms of their level of seniority and experience
whether they're full-time or part-time workers
As a side note, you can simplify this typically complicated process by syncing Employment Hero with your payroll system. This will allow you to automatically calculate annual leave payouts which incorporate the annual leave loading, if applicable.
With this handy tool, you can also predict future annual leave entitlements, which is a bonus when your employees want to cash out their annual leave.
Annual leave loading
Remember, if an employee is entitled to annual leave loading during their employment then it also has to be paid out as part of their annual leave payout on resignation. Now, watch out because here's where it can get tricky.
Annual leave loading must also be paid out on termination even where an award, registered agreement or employment contract says otherwise! Upon resignation, tax on annual leave payout will differ depending on your employee's age, and how long they've been employed with you.
If the dismissal was due to redundancy or retirement, again, different tax rates come into play. So be very careful here.
Employment termination payments
Of course, the annual leave payout calculator is just part of the employment termination payment (ETP). Working out the ETP can get really complicated as specific awards, enterprise agreements, or individual employment contract provisions determine what needs to be paid.
So, before you begin, check the relevant award or employment contract for exact details of what needs to be paid to the employee on termination.
And check with the Australian Taxation Office for calculating and reporting the tax on any termination payments.
Employee termination pay calculator
The ATO provides steps to help you work out which payments to include in the employee's ETP, payments for accrued annual and long service leave which are not part of the employee's ETP but may receive concessional tax treatment as well.
Who is entitled to annual leave in Australia?
In Australia, the entitlement that dictates who receives annual leave comes from the National Employment Standards. By law, workplace awards, enterprise agreements and other registered agreements are not legally allowed to offer less than the National Employment Standards – however, they can give more.
Business owners must pay all employees (with the exception of casual employees) annual leave. Full and part-time employees are entitled to four weeks of annual leave per year based on their standard hours of work. In the case of shift workers, they may give up to five weeks of annual leave per year.
Annual leave begins to accumulate from the first day of employment, inclusive of any employee on a probation period. The leave is calculated and accumulated gradually, with unused annual leave rolling over from year to year.
The only exception in which annual leave does not accumulate is in the following situations:
Unpaid annual leave
Unpaid sick or carer's leave
Cases of unpaid family or domestic violence leave
For more information, employers should familiarise themselves with the Fair Work Act 2009 s.87.
Now you're ready for the termination meeting
Prior to the termination meeting, notify your IT department so they can revoke the employee's access to the company's systems while the meeting is taking place. At the meeting, ensure you have all the employee's ETP and leave calculations available to give to the employee.
Ask your employee to turn over all company property. This includes keys and access cards, company-owned computers and devices as well as any other company property that he or she may have at their home or workspace.
Whether it's for behavioural or performance reasons, there's no easy way to dismiss an employee, but doing it by the book makes it less painful for everyone concerned. Send off your employee with care following these 10 steps for a successful exit.
And if it's a matter of toxic employees, it's better to weed them out before they infect your entire workforce and sometimes you can even avoid termination altogether if you manage them properly right from the start. There are corrective measures you can take to improve an employee's conduct and performance.
Want to know more about being compliant?
Using your annual leave payout calculator correctly is just one way Employment Hero can help make sure your business is compliant.
Here are more resources on compliant leave management in Australia:
For more, fill out the form below to download our Essential Guide to HR Compliance.
The essential guide to HR compliance