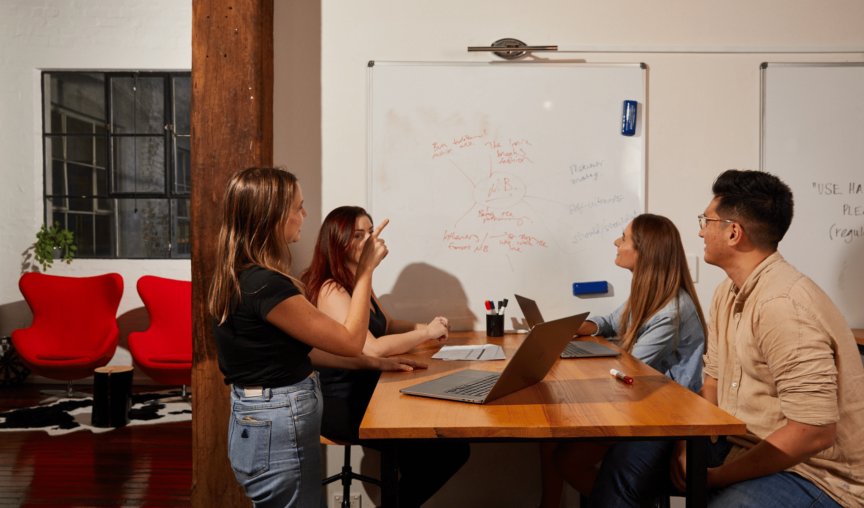 Employment can be a pretty complicated thing. Between compliance requirements, legalities, entitlements and programs, employing someone is a lot more challenging than simply giving a contract to your preferred candidate.
You can approach some elements of employment in ways that are unique to your business. You can make your own mark on them, and manage them in your preferred way. But other factors of employment are absolutely non-negotiable; doing them by the book is essential to remain compliant and avoid penalties.
Let's explore what makes up these two categories of non-negotiable and negotiable to understand employment better.
But first, quick disclaimer: While due care has been taken in preparing this blog, no responsibility is accepted by the author for the accuracy or suitability of the information contained. All liability is expressly disclaimed for any loss or damage which may arise from any person relying on, using or acting on any information contained therein. If you are unsure about how this information applies to your specific situation please seek expert advice.
The non-negotiables of employment
This list of non-negotiables are essential for business owners to not only consider, but to get right for each employee. Without these critical elements, you wouldn't be hiring someone compliantly, and your business may be vulnerable as a result. In Australia, many of the non-negotiables of employment are outlined by the Fair Work Ombudsman in the National Employment Standards (NES).
1. Employment contracts and terms
An employment contract is the terms and conditions by which someone is employed. This is the legal document that is the one source of truth about someone's position at a company. It will include information like; the terms of a person's employment, their start date, their job title, the duties of their role, any confidentiality information, their leave entitlements and their pay or salary details.
Without an accurate employment contract and clearly outlined terms, there could be confusion about the terms of the person's employment. The contract ensures security and transparency between employee and employer.
2. Compliant payroll
How many times have you seen a news story about a company incorrectly paying their staff? Not compliantly and accurately paying your staff can lead to big issues for your business. From gaining a bad reputation to getting reported to the Fair Work Ombudsman, this is a part of business you don't want to get wrong.
In Australia, this means paying by Award rates, paying payroll tax, using Single Touch Payroll (STP) reporting, paying superannuation and entitlements, keeping up with any rate changes and more. There is a fair bit to think about, but payroll software can simplify payroll with automation while ensuring compliance. Learn more about payroll software here.
Want to learn more about paying your staff correctly? Download our complete guide here.
3. Leave entitlements
'Leave' refers to time off from work that employees are entitled to. There are lots of different types of leave – annual, sick, maternity, family and domestic violence leave, long service leave – and the list goes on.
What your employees need to receive depends on various different factors related to their employment; e.g. full-time or casual basis, length of employment. The Fair Work Ombudsman has more information on what kind of leave your employees are entitled to.
Sounds complicated? It doesn't have to be. Employment Hero's leave management tools can help you easily manage all types of employee leave. Your team can pop in a leave request via their mobile app, and their managers can quickly approve it on the go.
4. Hours, rosters and breaks
It's quite challenging for your staff to work if they don't know when to show up. If you have full-time staff, they should have hours expectations outlined in their employment contracts. For casual staff, they should have regularly communicated rosters to organise their work schedules.
Time and attendance confusion can wreak havoc on a business. We've all worked a job where someone hasn't realised when or where they were meant to show up, or an employer has forgotten to schedule extra people for a busy day. It can put your team on a fast track to stress and disorganisation. Use payroll software to better manage and communicate your team's time and attendance.
Breaks are another essential part of an employee's workday. Based on hours worked, awards and enterprise agreements, it's more than likely that your employee will be entitled to a rest break or a meal break. Not only is it a legality, making sure that everyone on your team takes time out to rest and relax during the day creates a happier and healthier team.
5. Employee rights
All employees have the right to access a fair and safe working environment, free of bullying, harassment and discrimination. Most of these rights are captured under the Fair Work Act 2009, and this now includes the Respect@Work additions, which protect employees from sexual harassment.
The Fair Work Ombudsman describes bullying in the following way; "A worker is bullied at work if: a person or group of people repeatedly act unreasonably towards them or a group of workers [or] the behaviour creates a risk to health and safety. Unreasonable behaviour includes victimising, humiliating, intimidating or threatening."
Discrimination is defined as "when an employer takes adverse action against an employee or prospective employee because of a protected attribute."
Adverse actions include things like firing an employee, choosing not to hire someone, treating an employee differently and more. A 'protected attribute' refers to various identities and states of being such as (but not limited to); race, sex, age, sexual orientation, disability and pregnancy status.
If an employee encounters bullying, harassment or discrimination at your workplace, you may be liable as an employer. Not only is protecting your employees from these things an employment non-negotiable, it builds a better and more inclusive workplace.
6. Fair dismissal
Unfair dismissal is one of the most common controversies that befalls Australian workplaces. If a person's employment ends for whatever reason, whether they resign, they are fired by the business, or they are made redundant, it's extremely important to follow a compliant process.
Where businesses generally get into cases of hot water is when there is deemed to be 'unfair dismissal'; the employee was not justly fired from their role or not given their full entitlements. This is why it's crucial that all business owners consult an employment law specialist if they are considering firing an employee for misconduct or any other reason.
7. Policies
Policies drift between the negotiables and the non-negotiables of employment. Policies are an important business tool to have, but it's mostly at the employer's discretion as to what policies they have and how they are written. You may have a selection of core policies that are related to compliance; like a workplace health and safety policy or a bullying and harassment policy. You may also have a policy that you feel is necessary for your business; like a social media policy.
Employment Hero makes workplace policies easy. You can find policies written by employment law experts that can be easily tailored to your business on our HR platform.
The negotiables of employment
Now for the negotiables. Here are some things that you have the freedom to put your own stamp on as a business. Not having these business elements is less likely to have legal implications, but they are still important in growing a great company and keeping your team engaged. You can take a flexible approach and fit these around your business' vision and values.
1. Goal setting and performance
While performance reviews should be an essential part of any leader's role, it's up to the company to choose the approach.
There are lots of goal setting frameworks out there – which one do you think would fit best with your company and industry? At Employment Hero we use OKRs, and we find them so effective that we created an ORK tracking feature on our HR platform.
OKRs stands for Objectives and Key Results, and it's a framework that's been used by companies like Netflix, Atlassian, Google and more. OKRs consist of an Objective, which defines a big goal to be achieved (the 'what' or 'where do we want to go'), and up to 5 Key Results, which measure progress towards the objective ('how do we know we're making progress?'). Each person on your team will have their own OKRs that are aligned with company OKRs. It's a great way to keep everyone moving forward, flying towards that common goal.
Whether you use OKRs or opt for a different framework, goal setting is a negotiable – but still essential – part of leadership.
2. Workplace wellness programs
Any smart employer knows, happy and healthy employees are productive employees. Having a workplace wellness program doesn't just boost a sense of wellbeing in your staff, it's a benefit that sends a message that you care. It's a move that pays off; we surveyed 1,400 Australian workers in January for our 2021 Wellness at Work Report, and one of our key findings is that employer actions make a meaningful difference to the work and lives of their employees.
Workplaces around the world take different approaches to their wellness programs. Create a program that works for you and your resources; it could start with something like running a weekly online yoga session or making sure that water and healthy snacks are easily available to your team in the workspace.
As your business grows, your wellness offering can too. Check out these 5 companies that are doing amazing things in the employee wellbeing space; boosting the physical, mental and financial wellness of their teams.
3. Rewards and recognition
Rewarding your team for a job well done is not something that you have to do, but creating a culture of recognition will transform your business for the better. While giving constructive feedback to encourage employee growth is important, it's equally important to give positive reinforcement to keep them engaged. Studies have shown that for every piece of criticism that an employee receives, whether constructive or not, six pieces of positive reinforcement are needed to counteract it.
You know your team better than anyone; how do you think they would want to be rewarded? Whatever you choose doesn't have to come at a high cost, there are plenty of small ways that you can show thanks.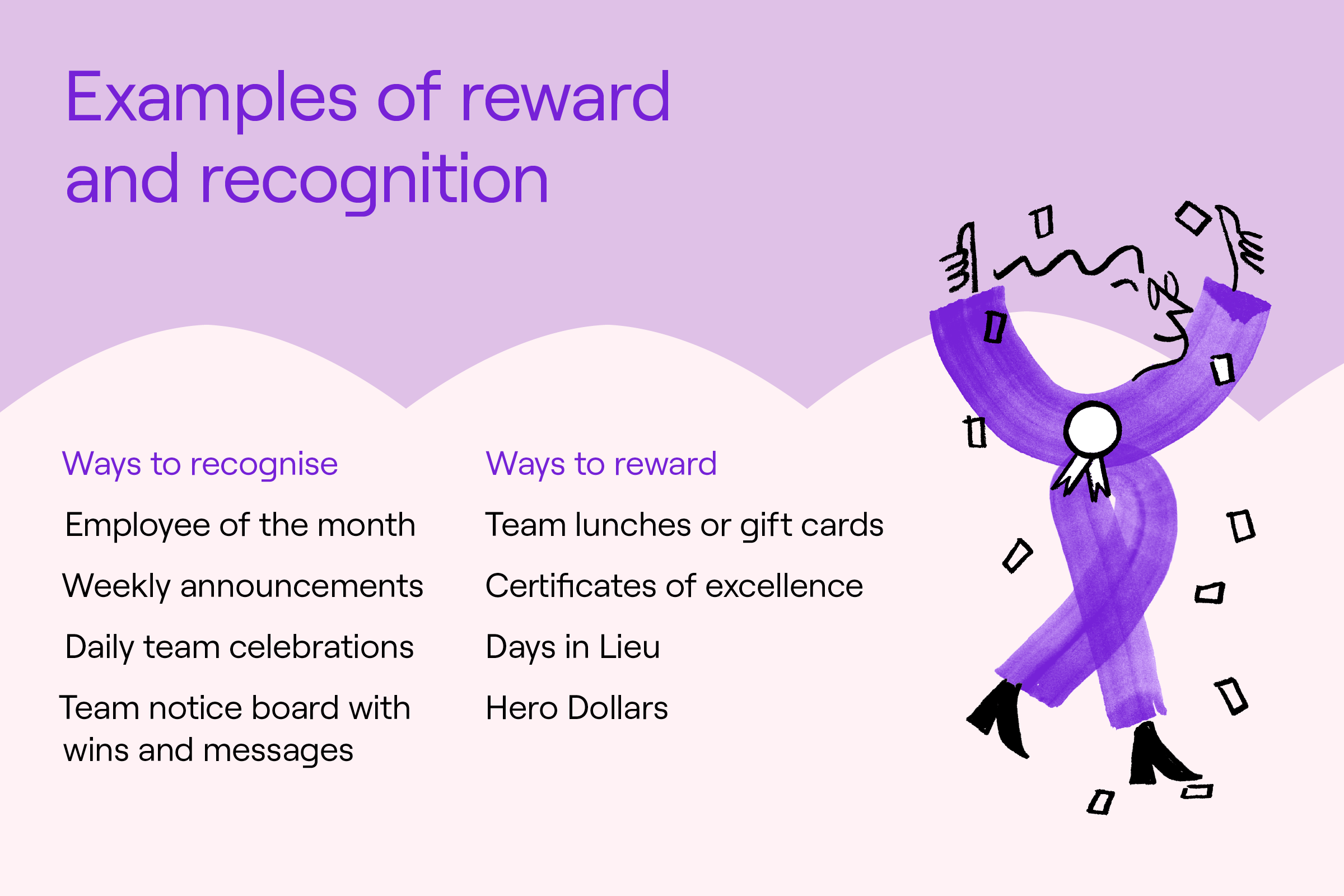 Employment Hero is your shortcut to great reward and recognition. Your staff can share thanks and appreciation using our ShoutOuts feature, you can gift your employees HeroDollars as a nod to a job well done, and so much more.
4. Training and development
In many ways, we're currently at a crossroads in terms of employee skills and business needs. The skills gap is growing, with SHRM finding that 75% of HR Managers feel there is a skill shortage amongst applicants.
Skills that will be required for future working range from technical skills to crucial soft skills. Again, how you prepare your workforce for this change is up to you, but it's an essential part of modern employment. Cost-effective solutions include implementing a learning pathway using a Learning Management System or running team-led lunch and learns. Get creative and do it your way!
All these elements make something great
When you're establishing a business, getting the non-negotiables right every time will protect you from non-compliance penalties. However, it's the negotiable sides of employment that make businesses truly great. After you've mastered the non-negotiables, don't sleep on the more customisable side of employment. It's these elements that you can put your personal stamp on, creating an employee experience that's unique to your business.
Want to learn more about payroll? Download our guide to paying your staff correctly.
Guide to paying your staff correctly.
Payroll can be confusing. Let's break it down into simple steps.