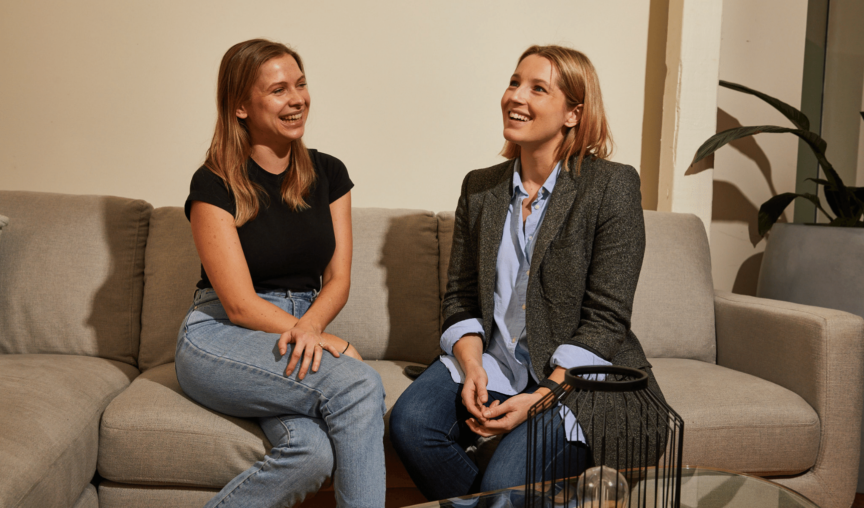 Do you believe that first impressions count?
Even though most employers would probably say they do, onboarding is an often neglected part of the employee experience. Getting it right does so much more than streamline your HR admin; implementing a great employee onboarding process can set the tone for a wonderful working relationship.
What is a new employee onboarding process?
An onboarding process consists of the steps you take to get new employees established within your business. It's an important process to integrate employees into a team. During this time employees will learn all about their new job, build relationships with their team members, set up their technology or equipment and complete essential administration.
An effective onboarding process generally starts prior to an employee's start date, following the recruitment process. It's managed by human resources teams, hiring managers and sometimes other team members.
A well run onboarding process can set the tone for employee engagement and support strong employee performance from day one. It should make new employees feel motivated and comfortable in equal parts. A poorly run onboarding process can slow down an employee's entry to the business and make them doubt their place in the company. It has the potential to cause quick turnover which can come at a great cost.
Not convinced about the importance of an onboarding process? Here are some great examples of onboarding programs of successful companies that are still in place today.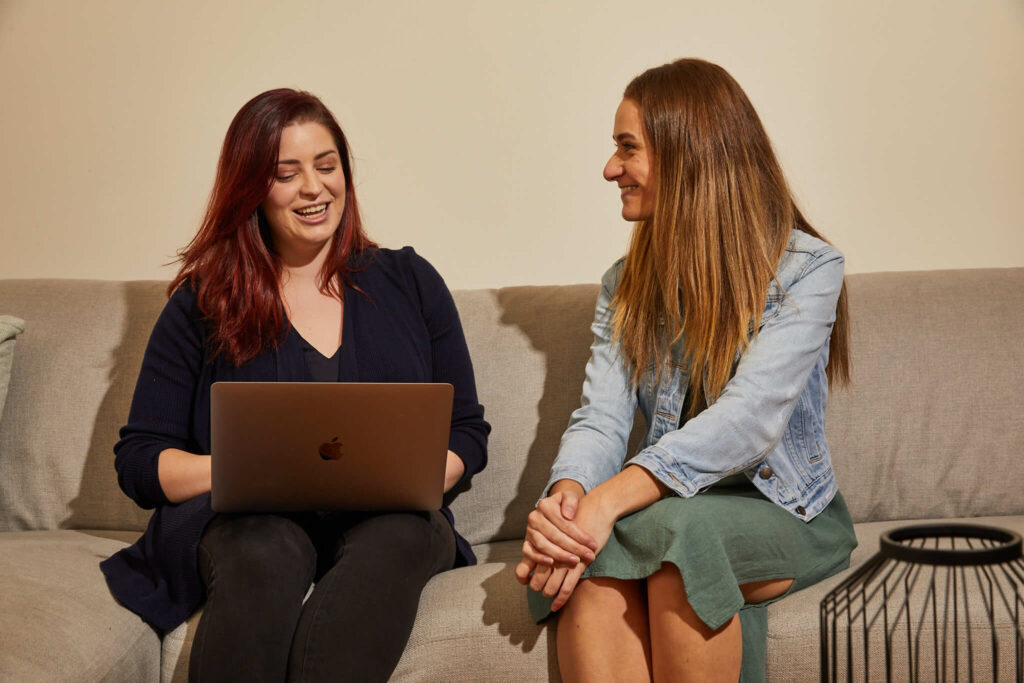 What makes a good onboarding experience?
So what makes an onboarding experience positive or not? Let's look at the basics of a badly run and well run process.
A well run process will have new employees feeling supported from the moment they accept their job offer. Communication should flow from the recruitment process, throughout the person's notice period and through to their first day with the business. Every step of the way the new team member should feel informed and empowered to ask questions.
Ideally, their administrative tasks (providing personal and payroll information, logging certifications, acknowledging policies and signing contracts), will be sorted prior to their start date, so that they can focus on learning about the business, without having to worry about the paperwork.
From their first day they will feel warmly welcomed, with their direct manager, HR professionals and department team working together to share a sense of workplace culture. There should be a good mix of learning and one on one time. During this induction, the new team member should ideally feel inspired and motivated by the company's values and mission. They will know all the essential information about the business, and their place within it.
A proactive approach will see onboarding reach beyond day one. The first week and the first month should still have plenty of learning opportunities, getting-to-know you sessions and knowledge sharing. The entire experience should wrap up around 30 days in.
Why is a structured onboarding process important?
Upon reading the above, you might be thinking; that's over a month of onboarding activities for new hires – how do I keep track of all of this?
For effective onboarding programs, trying to do them on an ad-hoc basis isn't going to work. You might have the best of intentions, but if you're not organised you could end up missing essential tasks – and confuse your new hires and existing employees in the process.
For this reason, a structured process based around a detailed checklist is definitely the way to go! Check out our new hire onboarding checklist for the breakdown of a great employee onboarding process.
What are some common pain points of onboarding for SMEs?
Small to medium-sized enterprises (SMEs) often run into similar challenges when onboarding their new team members. Let's unpack some of the most common issues before we jump into our actionable steps that can help you improve your onboarding process for good.
1. Paperwork takes up too much time
There's nothing less inspiring as a new employee than arriving at your workplace, full of first day energy and enthusiasm, only to find yourself neck-deep in paperwork. Not only can this kill the excitement, completing paperwork on a first day when it could have been managed prior is not an effective approach.
You know you have this problem if; your new team members are spending hours completing and sourcing information on their first day, and appearing confused or disengaged around piles of paperwork.
2. Onboarding program elements are managed by too many people
When it comes to a new hire's onboarding, who's managing their administration? Who's booking a team lunch? Who's introducing them to senior leaders and who's managing their key priorities? Effective work is all about delegation, but too many cooks working to an unstructured plan can quickly see things go haywire.
You know you have this problem if; your new employees seem unsure who they should direct their questions to, or they don't seem to know who's who in the team. They also might miss a critical part of the process because it's being managed by someone who hasn't had a proper briefing.
3. There's not enough time to make a great first impression
When we onboard new talent, we have to balance their introduction to a business with all of our other priorities and deadlines. If there's one thing we know for sure – it's that onboarding takes time. It can be very challenging for a hiring manager to give their new hires the attention they need, but without it – their first few weeks could be chaotic.
You know you have this problem if; new hires at your business seem to be trying to navigate things on their own, or if your hiring managers can't report back on how the new employee is progressing due to existing high-priority projects.
4. Your onboarding process is hard to update or develop
For growing SMEs, it's important to recognise that onboarding – along with your other business processes – should always be evolving.
What worked for you when you had five employees probably won't be as effective once you have 20 employees. If you're finding it hard to solicit feedback or embrace modern technology, you'll quickly run into more problems with this essential process.
You know you have this problem if; you're still relying on outdated tools like paper policies and snail mail. Your program and management style has remained unchanged, you've outgrown your current systems and you haven't sought feedback to improve your employee onboarding process.
5. Employees are feeling overwhelmed at the end of onboarding
With so much information to take onboard, a new workplace to navigate and a new culture to dive into – it's no wonder that many employees finish their onboarding process feeling overwhelmed.
This feeling of bombardment can impact new hire productivity and initial job satisfaction, making it more challenging for employees to feel confident in their role.
You know you have this problem if; your employees are sporting glazed-over looks at the end of their first week, or they seem exhausted and confused when you ask them about their experience so far.
How to improve and streamline your onboarding processes
1. Regularly review your onboarding process
You're always looking for better ways to run your business, and your onboarding process needs to be part of those considerations.
Track the positive impact of your onboarding over time; do new hires seem to be embracing the business and their roles, resulting in great productivity, minimal absenteeism and a good rate of new hire retention? There are plenty of people analytics you can use to get a better sense of the employee experience within your business.
From the data and feedback that you collect, you can start to make tweaks to optimise your process. We recommend reviewing your process annually or biannually to make sure that the experience is evolving at the same rate as your business.
2. Get feedback with anonymous surveys
If you're unsure on how to best collect feedback to review your onboarding process, we have a simple solution. Ask your new hires.
How can you make sure that you're getting honest responses? Issue an anonymous survey. This is your best way to source feedback that will be properly actionable. With Employment Hero's anonymous survey feature, you can collect actionable data quickly and easily. Your employees can fill out their survey on the desktop or mobile app, delivering you results in one centralised location.
What questions should you consider asking? Here are a few of our favourites to get you started…
On a scale of 1-10, how satisfied are you with your onboarding experience?
Did you feel like you were given all of the tools and information to embrace your new job effectively?
Did you feel like you were properly introduced to our company culture?
Did you feel welcomed by your teammates and the business' HR leaders?
Do you feel inspired to pursue career development with us based on your onboarding experience?
If you were to design the process, is there anything you would change when onboarding employees?
Are there any onboarding practices you remember fondly from old workplaces? What were they and why did you like them?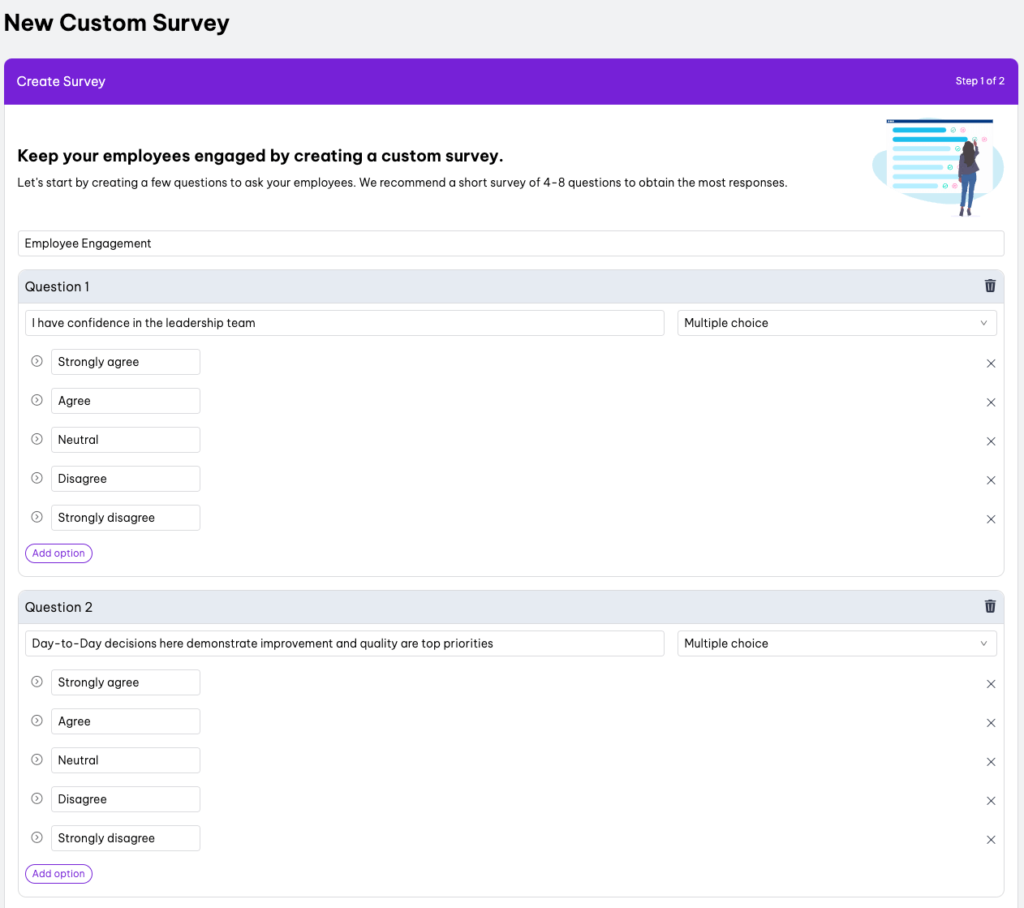 3. Automate the employee onboarding process
Functionality that's changing the way businesses think about employee onboarding admin is automation, enabled through automated hr systems (like Employment Hero). Automation creates a new onboarding process flow that can relieve HR teams from admin and reduce human error. Most importantly – it gives your team valuable time back to focus on welcoming your new hire.
At its core, automation alleviates the headache of organising and completing new hire paperwork. It works by triggering a series of actions when you enter a new employee into the system. When your employee accepts their job offer, they will be sent a link to create an employee profile on the platform.
From there, they can access their digital employment contract which will be stored on-platform, and be able to begin uploading their personal HR and payroll information. They'll also be instantly assigned policies, training and more. All information is then stored securely on the employee onboarding platform.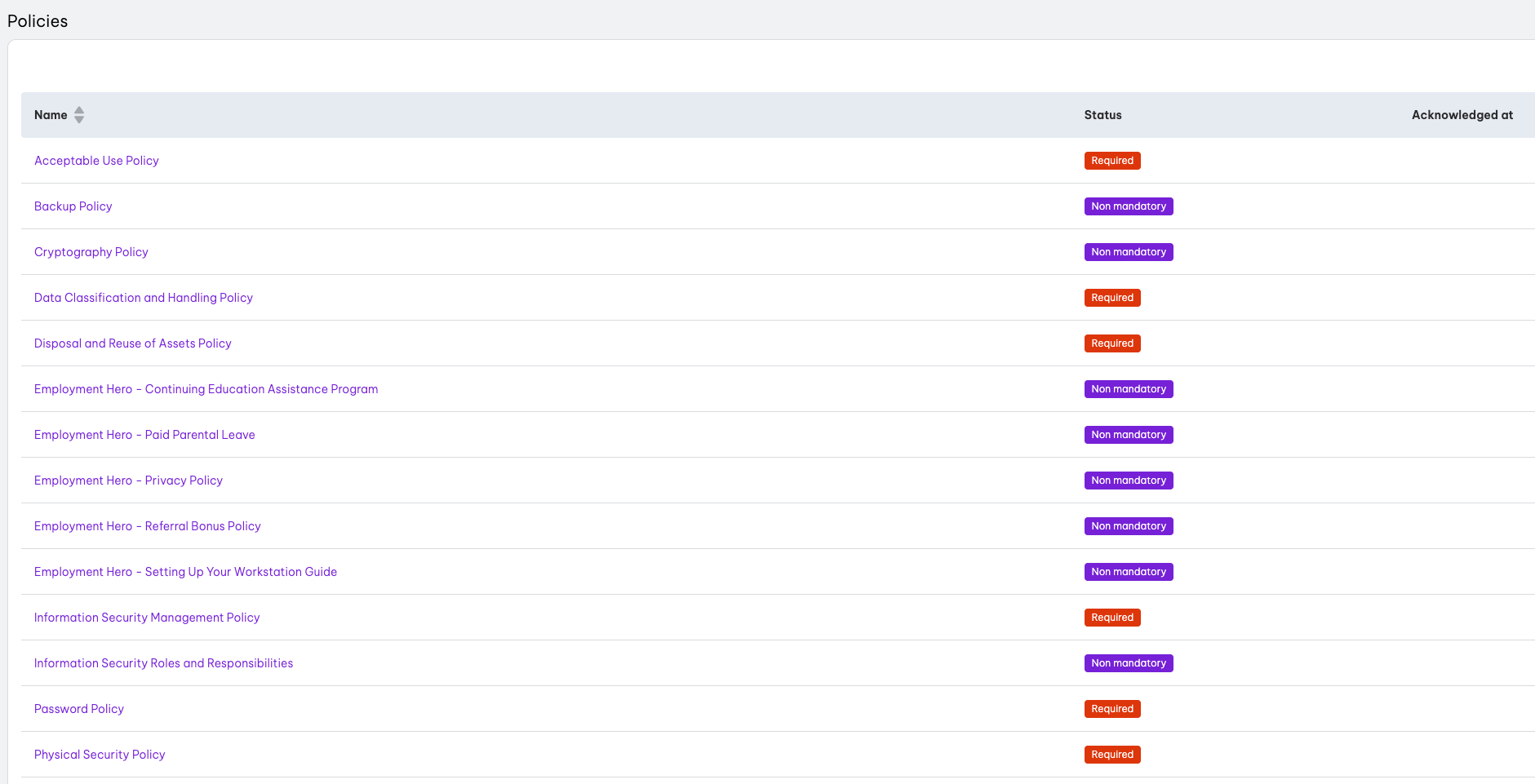 4. Create a central source of truth
Remember that 'too many cooks' pain point we spoke about earlier? The reality is, great onboarding programs will require a team effort. But, to avoid the chaos and make the most of everyone's time, you need to create a structured program located in a central source of truth.
What does it mean to have a central source of truth? Well, this generally refers to having one location where important information is stored and updated.
Everyone working on a project (which, in this case, is welcoming a new employee) can see the status of tasks and communicate updates or flag important details. With everyone having full visibility over the same process, your team can easily avoid the double-handling of tasks and make sure that nothing is missed.
You can create a centralised source of truth on cloud-based documents, but we definitely prefer using a HRIS (human resources information system). With our smart, cloud-based software, the involved members of your team can be assigned relevant checklist tasks, look at due dates and have visibility over a new employee's entire onboarding process.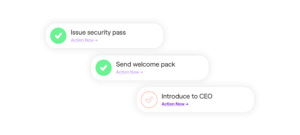 5. Start your employees mid-week
This is one of our favourite onboarding hacks at Employment Hero. Start your new hire on a Wednesday.
This incredibly simple change to an onboarding program can make a big difference to your team and your new hires. By doing this, you reduce the risk of overwhelming your new team members by limiting their information intake to three days and giving them the weekend to digest everything they've learned.
You also help your existing team by giving them time early in the week to dedicate to important tasks, with the second half of the week cleared for supporting new employees.
Give this easy hack a try and watch several onboarding pain points melt away! It's definitely worked for us.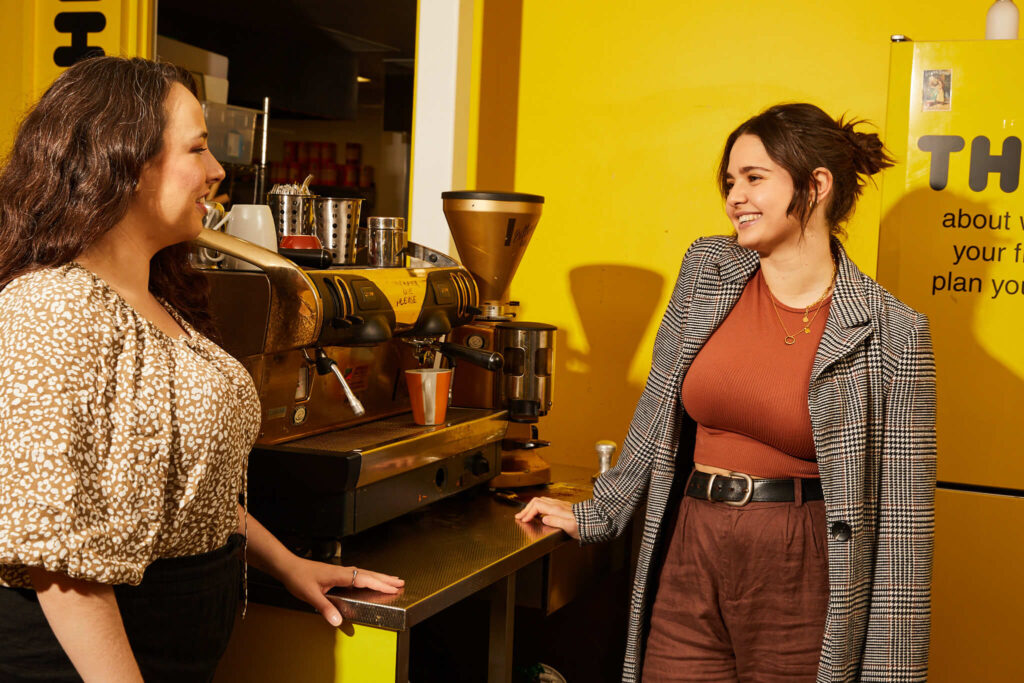 Retain top talent with a great employee onboarding experience
Can you already feel the weight lifting off your shoulders at the prospect of employee onboarding admin disappearing?
When admin is no longer an issue, you're free to welcome your new employee with open arms. You'll have more time to take them through the more fun side of onboarding; your company values, introducing them to your company culture and getting them settled into their new role.
If you'd like to learn more about onboarding, download our free employee onboarding guide, or book a demo with one of our business specialists to see the Employment Hero employee onboarding progress in action.
Get started with your very own onboarding process with our free onboarding template.