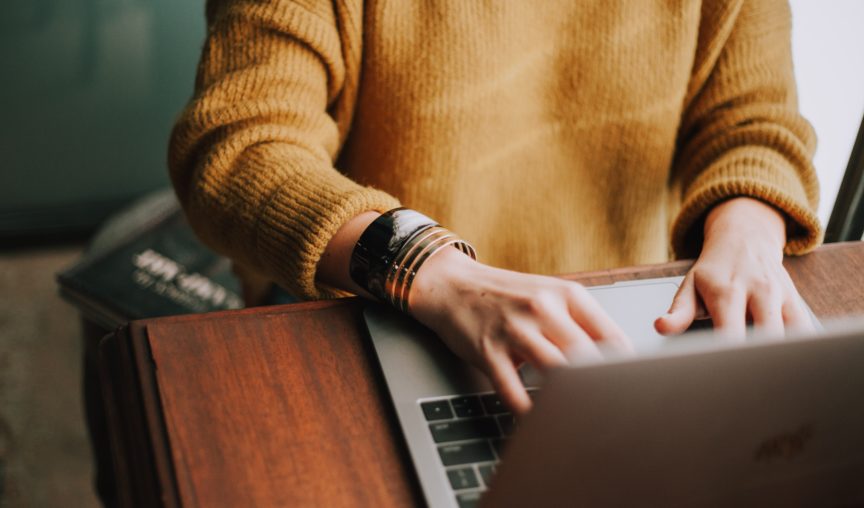 A big happy new year to you from the Employment Hero product team! We hope you had a restful break.
We know it's been a while since you've heard from us, but we're back and ready to roll. In here, you'll find the latest updates from us, including enhancements across a range of our features. Every month moving forward, you can expect to see an update from us outlining our latest new features.
In our January wrap up, we'll run you through changes to our Recruitment module, the Employee Leave Calendar, Custom Surveys and Checklists.
You'll also notice a few changes across the app in line with our new branding.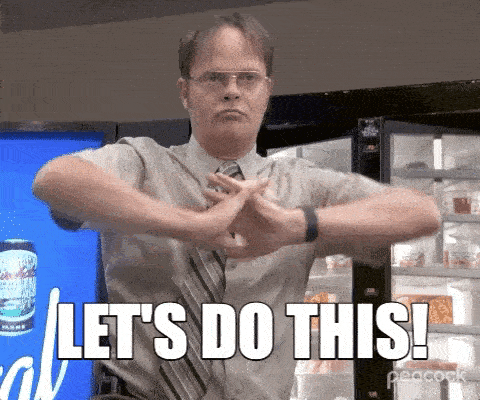 Improvements to our Recruitment module
We're always looking for feedback from our users, sharing ways we can improve our product. And so, based on popular demand, you'll now find additional functionality within the Recruitment module including:
New tab on the landing page for hiring processes
Filter by archived or active roles
Access more options for a process on the landing page – edit, delete, archive.
Recruiters can delete unused hiring processes
Recruiters can archive used hiring processes
Employees now have access to a leave calendar
We're excited to announce this highly requested change from you, our users! Now, employees have access to view the leave calendar.
Previously, Admins could access this through the Leave Management page, however, employees could only see upcoming events via the mobile app.
Similar to the Managers view, there is now a Leave Calendar for employees, available under My Leave. We've made a few tweaks to the employee version to ensure no potentially sensitive information is shared, such as Leave Category Name and that comments are not visible.
The feature is disabled for organisations by default, giving you control to determine who can view the calendar. The calendar can be enabled by an Admin via Custom Security settings.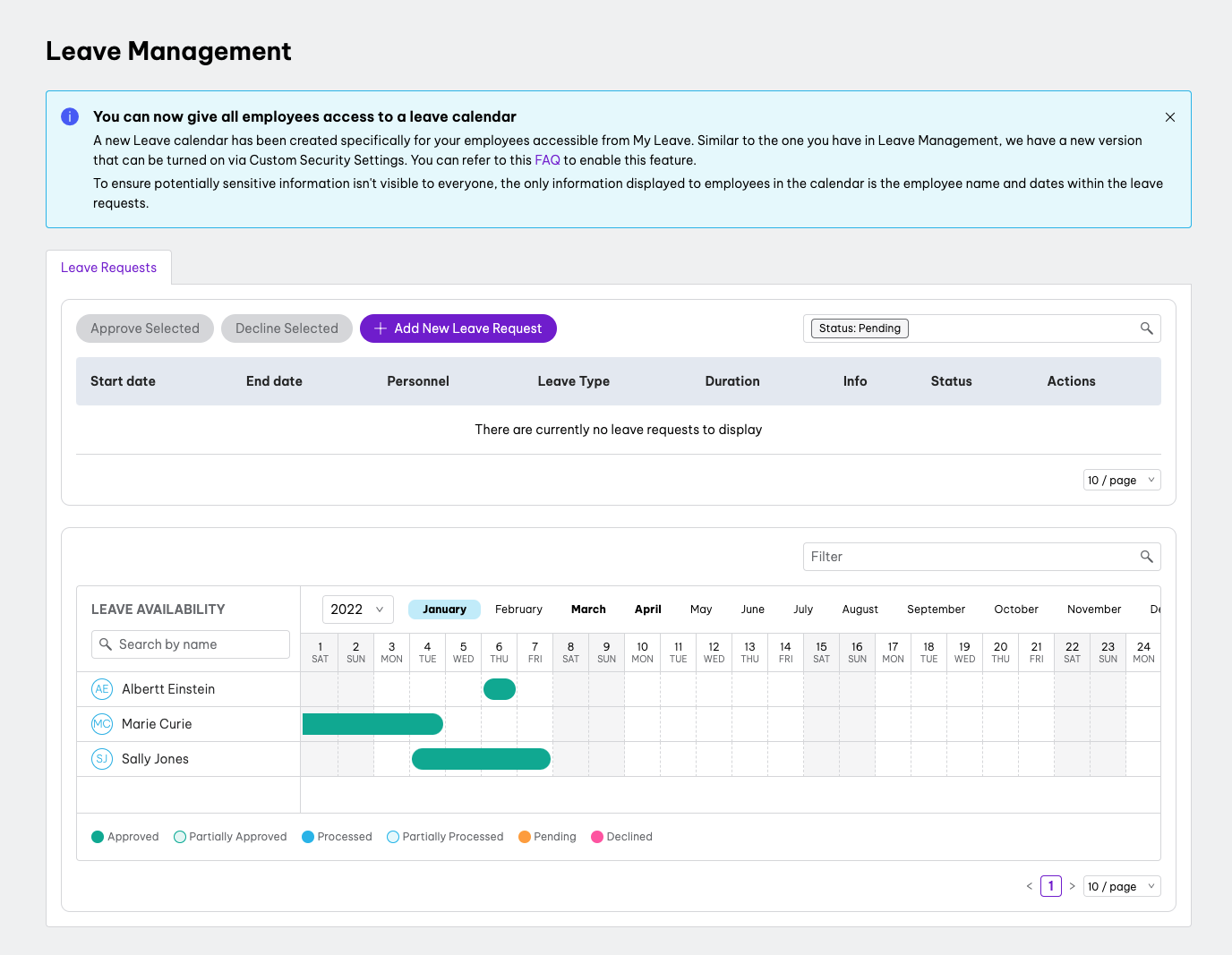 Enhancements to Custom Surveys
We know how handy having the ability to create your own Custom Survey is. However, mistakes happen, and you might find yourself needing to go back and edit details or make adjustments.
Previously, Admins were unable to make amendments after the Custom Survey had been created. Now, Admins can edit the details of a survey, particularly the participants and the duration, so you don't have to keep creating new surveys to get the responses you need.
Employers are now able to:
Click through the survey title to view the survey details, including questions and settings
Add more participants to a published survey (platinum only)
Edit the end date/time of a published survey (premium and platinum)
Clone a survey (premium and platinum)
Reopen an archived survey (premium and platinum)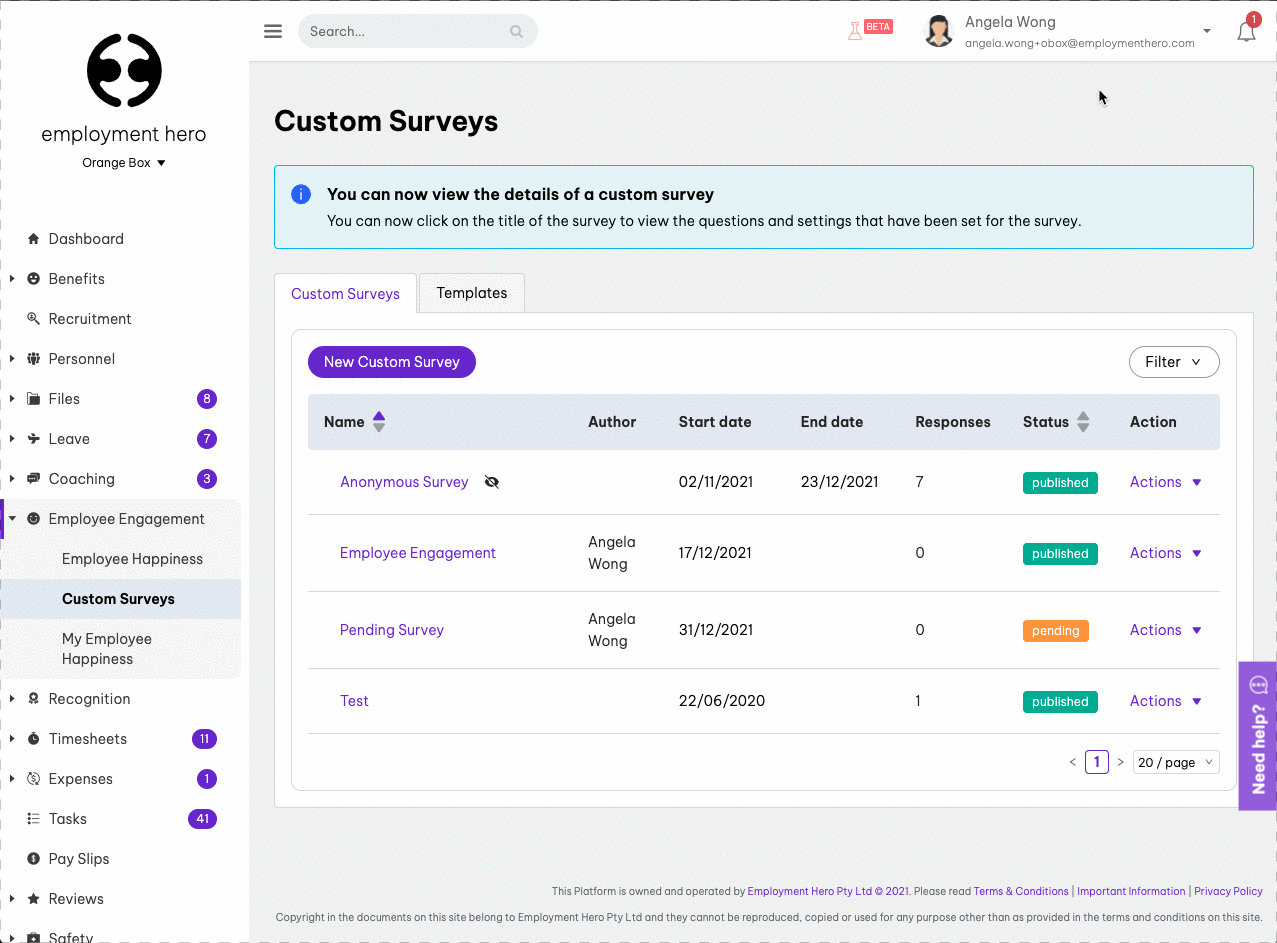 Changes to when a new checklist can be triggered for employees
Checklists are a great way to stay on top of employee admin and keep all personal information organised – especially during the onboarding process.
Now, you can trigger new checklists for an employee, even after onboarding. This allows more flexibility in the use of onboarding checklists. The user interface will show all relevant checklists, with those that have already been sent coloured in grey.
If all checklists that apply have already been triggered during their current tenure, the ability to trigger will disappear and an error message will be displayed.
To sum up, you'll have a lot more control and flexibility in triggering onboarding tasks via the Checklists function. A win for everyone!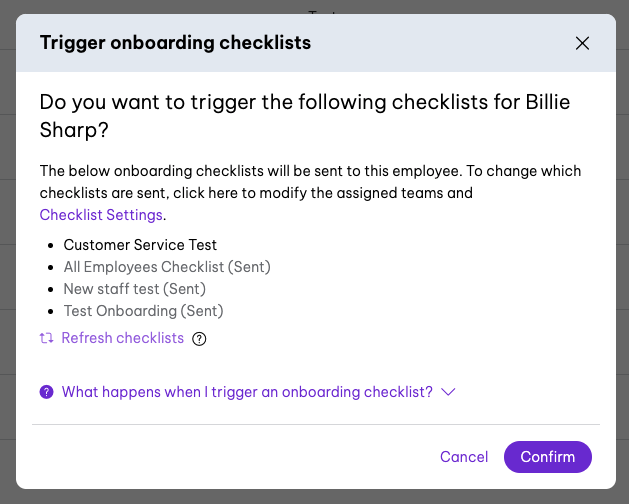 Follow along every month
We want to help our customers get the most out of our platform. Whether it's HR, payroll or benefits, you can expect to find all updates here – all designed to make your world at work easier.
If you'd like to stay up to date with all of our content, you can visit our resource hub or follow us on LinkedIn.