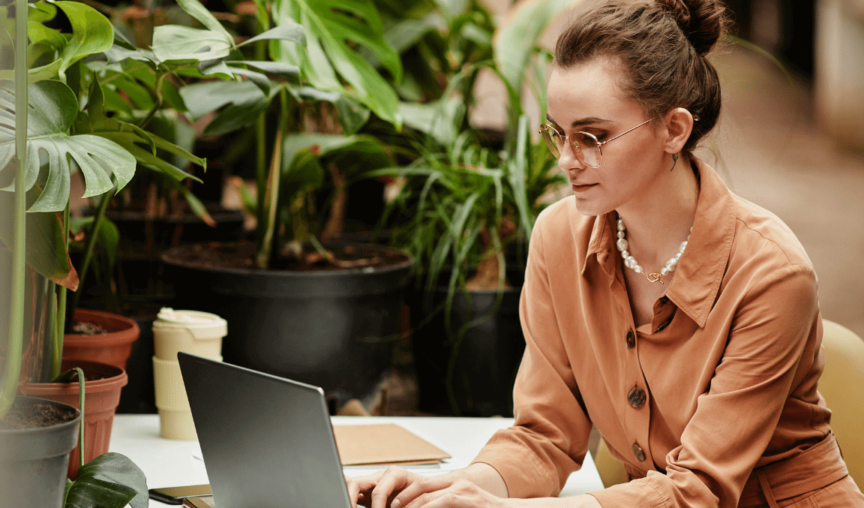 Welcome back to the Employment Hero monthly product update. It's hard to believe that we're already in May, which means one thing – we've got some brand new product updates from April to share with you.
In our April product wrap up, we'll run you through a few updates to our Recruitment module and UK Leave balances. We'll also walk you through how to manage unused leave for Australian employees upon termination.
Let's get to it.
You can now copy candidate profiles to other open roles in our Recruitment module
We all know how hard it is to find top talent amid the Great Resignation. And while it might be challenging, one thing is clear – we're about to enter a golden moment of opportunity for recruiters. If you're in growth mode and have multiple roles open where skills are transferable, this one's for you.
Now you can easily copy a candidate profile over to other open roles. This allows you to select which active role you would like to copy the candidate to, along with all of their information such as attachments and notes. This means that you can have the same candidate in the pipeline for different roles they're suitable for.
This update is available for all regions using Employment Hero Platinum and Premium.
We've made some improvements to UK Leave balances
Managing leave can be time-consuming and confusing. We've made improvements so that it's a breeze for our UK customers. In the Leave module, you'll find updates to the labelling used, as well as how the calculation is determined to represent how much leave is owing to employees.
Now, employee leave is deducted from the entitlement as soon as it is approved, giving an overview of balances in real-time. You'll also receive warnings when requested leave is more than the employee has owing.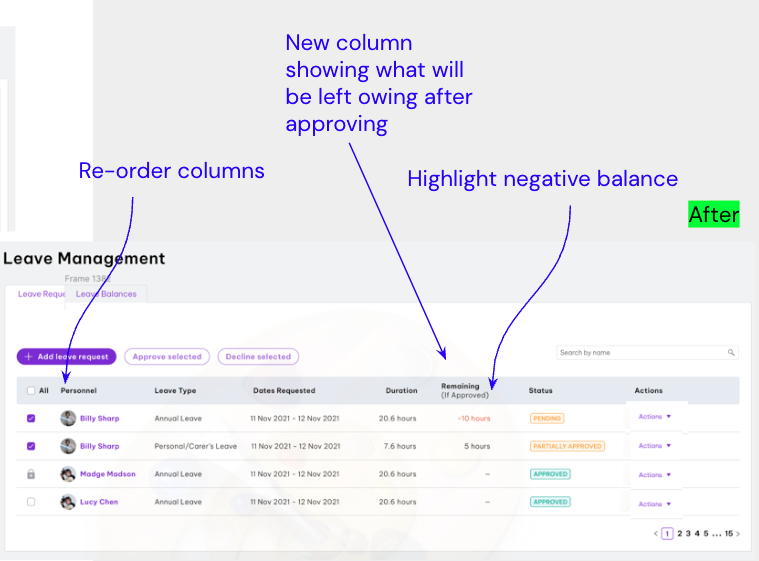 A better way to manage unused leave for employees upon termination
When it comes to managing unused leave for employees who leave your business, you want to be confident it's calculated correctly. This update ensures leave is paid out on termination and shows how the leave category should be configured so that it complies with STP disaggregation of gross requirements.
With this new feature, you'll be able to clearly differentiate between unused leave on termination and other paid leave.
When setting up a Leave category for leave that is set to be paid out on termination, it's essential that they're correctly categorised. This means you'll need to differentiate between paid leave earnings associated to leave actually taken (ie 'other paid leave') and paid leave earnings associated with unused leave paid out on termination (ie 'unused leave on termination').
To do this, the payment setup of a leave category must be configured to "Report leave earnings against a specific pay category". When this option is chosen, the following sub-settings will display:
When an employee takes leave, apply earnings to: For this setting, click the dropdown list and select the applicable pay category that will be applied when an employee is paid for leave taken.
When an employee is paid out unused leave on termination, apply earnings to: For this setting, select from the dropdown list the applicable pay category that will be applied in the pay run when an employee is terminated. Any unused leave is paid out as a result of the termination. A pay category can only be selected for this setting if the leave category is not classified as ETP (ie the 'ETP' checkbox is not selected) or the 'Exclude from termination payout' checkbox is not ticked. Visit here for further detail on how this setting interacts with ETPs and terminations as a result of a genuine redundancy.
Follow along every month for the latest and greatest product updates
We want to help our customers get the most out of our platform. Whether it's HR, payroll or benefits, you can expect to find new updates here – all designed to make your world at work easier.
If you'd like to stay up to date with all of our content, you can visit our resource hub or follow us on LinkedIn