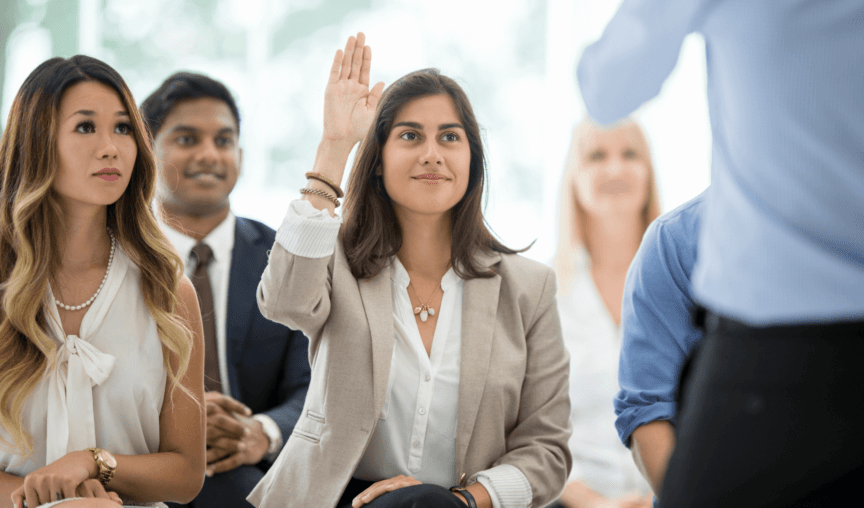 If there's anything the past few years have taught us, it's that the future of work is evolving rapidly.
The OECD estimates that 1 billion jobs are liable to be radically transformed by technology in the next decade. AI and machine learning are disrupting the way millions of people work. Traditional career paths and employee development programs are no longer sufficient to keep up with the changing market demands.
A study by Garner found that the number of skills required for a single job is increasing by 10% year on year, and 58% of the workforce will need new skill sets to do their jobs successfully. One in three skills in an average 2017 job posting in IT, finance or sales are already obsolete.
Cue micro-credentials. They have emerged as a solution to this problem — offering a flexible and affordable way for employees to develop new skills and advance their careers. But what exactly are micro-credentials, and how can they benefit both employees and employers?
Let's dive in and find out.
What are micro-credentials?
You could probably hazard an accurate guess from its namesake. Micro-credentials are short, focused, certification-style courses designed to provide in-demand skills, knowledge and experience.
It's a fast and practical way to upskill, because it provides more flexibility — these courses can be taken and completed whilst working full-time or juggling other commitments. It's also easier and cheaper to acquire compared to traditional qualifications like diplomas and degrees.
Aimed at honing your proficiency in the shortest possible time, these micro certifications are usually specific to a certain area or skill. They can be for broad topics like digital marketing or leadership and management, but focused on a particular aptitude.
Regardless of whether you're looking to improve on your soft or hard skills, there are micro-credentials for both areas — from data analytics to problem solving and critical thinking.
You can't use them in place of a diploma or degree. But you can use them to supplement traditional credentials. They are also stackable, which means you can attain multiple micro-credentials and convert them to academic credit towards a postgraduate degree or accredited program.
The courses are usually conducted by various organisations, including government bodies, educational institutions, companies, and online learning platforms.
A micro-credential program is shorter than the usual number of years required to complete college degrees. It typically takes weeks or months to complete. You'll be required to demonstrate skills, knowledge and competencies through a mix of online lectures, group discussions, project work, presentations and complete tests.
Upon successful completion of a micro-credential course, you'll be awarded with a digital badge or digital certificate that you can now show off proudly on your Linkedin profile (and everywhere else, of course).
How can micro-credentials help with employee learning and development?
They're small but mighty — not to be underestimated! The workforce is in constant flux, and those who survive are the ones who are agile, upskill consistently and adapt quickly. That's where micro-credentials come in.
Encourages lifelong learning
Micro-credential courses can help employees with their professional development because it promotes a culture of lifelong learning. It also boosts employee engagement by providing employees with actionable steps they can take for their career path. Often leading to a positive impact on retention, too.
Improves employability
As the job market becomes increasingly competitive with digital transformation and the demand for specific skills, micro-credentials enable employees to expand their skill set and increase their employability even while working full-time.
Not only is it a great way for employees to continue upskilling and progress in their field, it also makes their resume much more impressive by demonstrating their commitment and passion to continuous learning.
Micro-credentials are seen as additional skills that an individual can bring to the job, above and beyond what is already expected of them. By attaining them, employees are setting themselves apart from others with a similar educational background or experience, and paving the way for their own success.
Helps with career cushioning
According to PWC's Hopes and Fears 2021 report, 39% of workers believe that their jobs will be obsolete in 5 years. If employees are looking to 'career cushion' and expand their options, chances are, they are looking to transfer internally into another team, or pivot into a different industry altogether.
To make that career change, employees can utilise micro-credentials to gain new skills and experience in the field they want to jump into. It helps them build a good foundation, and equips them with the relevant knowledge needed as they send out job applications in a new industry.
Provides flexibility
The short courses are much more manageable because they can be completed at your own time and pace. And thanks to the power of technology — all the lectures and reading materials are easily accessible online from anywhere you're geographically located.
Micro-credentials are also stackable as mentioned earlier, so employees can choose to combine a variety of micro-credentials in different skills to create a comprehensive portfolio in a particular subject. It provides them with the autonomy and flexibility to choose their own skills development path.
Why is continuous learning important for employees?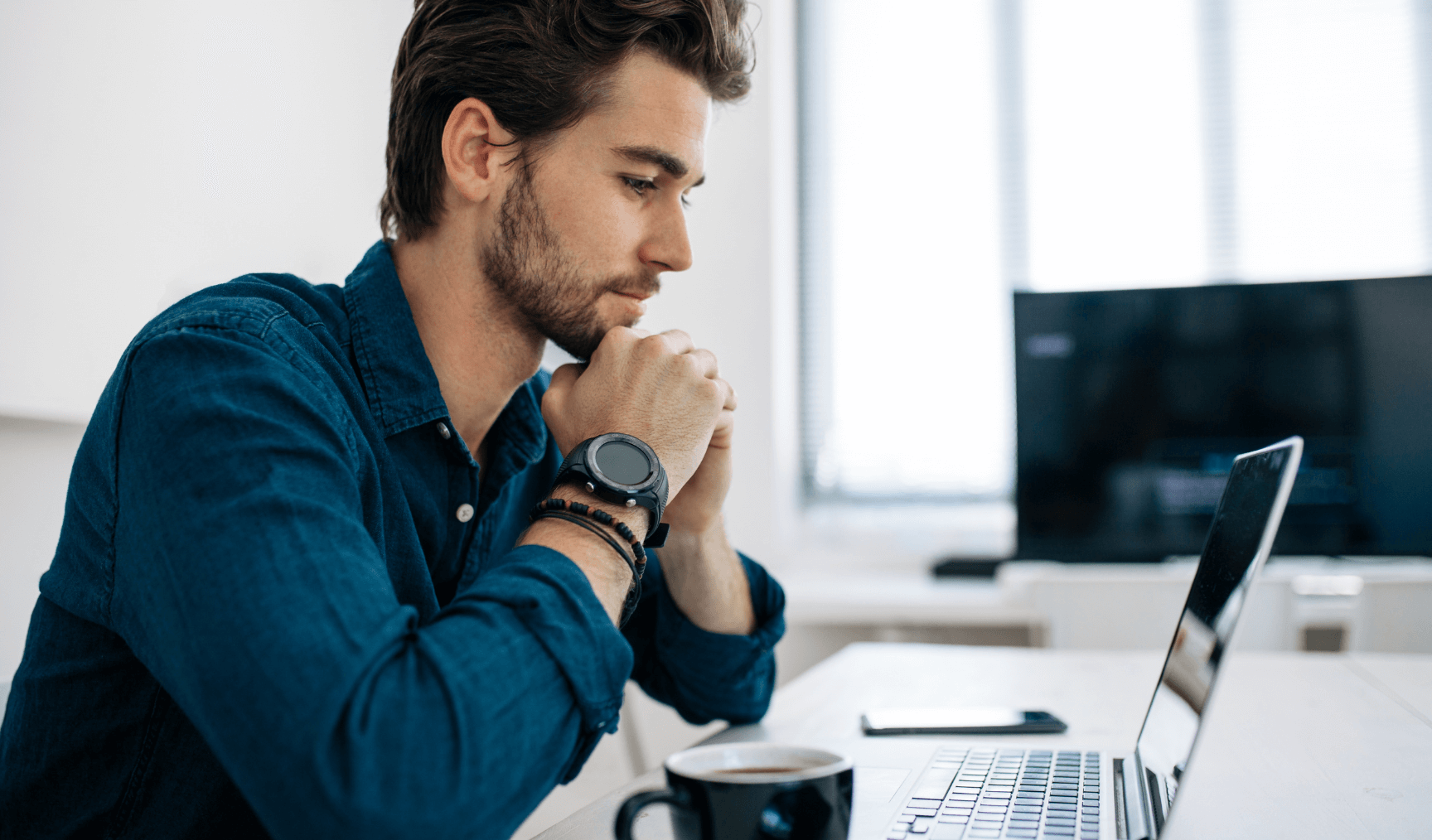 The currency of the modern day career portfolio is skills. It's no longer about the years of experience you have under your belt, or your extensive list of qualifications. Employees have to keep up to date with the latest in-demand skills in order to take on bigger roles within their companies, or pivot to emerging industries.
Remain competitive
Continuous learning helps employees stay competitive. According to Deloitte, essential skills only last for five years on average — and are set to rapidly fall over time. Needless to say, upskilling is a core priority to ensure employees are replacing outdated skills which are no longer relevant.
It also opens the door to leadership roles. With continuous learning, employees can move forward in their careers because they are constantly stepping out of their comfort zone to acquire new skills and knowledge. This gives them an edge over other competitors who have not done so and stayed stagnant in their roles instead.
Prevents complacency
Jobs and industries shift over time, in cadence with technological advancements and client expectations. It starts to get stale when employees stick to a certain way to get things done, without injecting fresh insights or perspectives. Continuous learning helps to prevent that complacency in employees, and on the cutting edge of trends.
Enhances employee retention and engagement
In uncertain times like the present where talent retention is more important than ever, providing access to learning opportunities helps to boost employee engagement and keeps them motivated in their work. It also prepares them for new opportunities in their careers, enabling them to move into other roles in the company.
When employees are provided with resources to upskill and develop, it also demonstrates the company's commitment to investing in them and their personal growth. No one wants to work hard for an organisation that views employees as cogs in a machine.
Employees want to know that their learning and development is a priority to the company, and that the company is supportive and encourages active learning. According to Linkedin's Workplace Learning Report, a whopping 94% of employees say they would stay at a company longer if it invested in their learning and development.
Employees who spent time regularly learning also said that they were more likely to know where they want to go in their career (74%), more likely to have found purpose in their work (47%), and less likely to be stressed at work (47%).
Higher levels of productivity
When employees are better equipped with the skills needed to perform their roles, they'll face less challenges and spend less time struggling with how to execute a task, campaign, or more. Targeting their own skills gap allows them to boost their efficiency levels, resulting in better turnaround and performance.
With more time on their hands and enhanced capabilities, you'll find that they have better capacity to be innovative to help develop new business ideas and strategies.
What are the most important micro-credentials to gain in 2023?
It's difficult to give a specific list on what the most important micro-credentials to gain in 2023 will be, as the job market and industry demands are constantly evolving. It also depends on where you are in your career currently and where you want to move towards.
Nevertheless, the following areas are likely to be in high demand:
Artificial Intelligence and Machine Learning: With the increasing use of technology and digital transformation efforts in various industries, demand for professionals with skills in AI and ML is likely to remain high in 2023. ChatGPT anyone?
Cybersecurity: With the growing threat of cyber attacks, there will be a high demand for professionals with skills in cybersecurity, including threat analysis and mitigation.
Digital Marketing: As companies continue to focus on their online presence and digital advertising or social media marketing, professionals with skills in these areas will be highly sought after.
Cloud Computing: As more companies increasingly adopt cloud-based software and move their operations to the cloud, more and more professionals with skills in cloud computing and cloud architecture will be hired.
Data Science and Analytics: With the increasing volume of data being generated, professionals with skills in data analysis and interpretation will be needed across various industries.
Apart from all the above mentioned areas, the World Economic Forum also identified the top 10 skills of 2025 which are predominantly soft skills. If you're looking to strengthen your skills, consider pursuing micro-credentials in these areas too.
Analytical thinking and innovation
Active learning and learning strategies
Complex problem-solving
Critical thinking and analysis
Creativity, originality, and initiative
Leadership and social influence
Technology use, monitoring and control
Technology design and programming
Resilience, stress tolerance, and flexibility
Reasoning, problem-solving, and ideation
Here at Employment Hero, we've also identified the 6 most in-demand skills for the future of work to future-proof yourself and your team.
Where can your employees get micro-credential training?
Country
Provider
Global
Australia
Browse and compare micro-credentials available in Australia from tertiary education and training providers via the Microcred Seeker platform.

Alternatively, you can check out micro-credentials from:

New Zealand
Browse a full list of micro-credentials approved by the New Zealand Qualifications Authority.

Alternatively, you can check out micro-credentials from:

UK
Singapore
Browse a full list of micro-credentials partially funded by the Singapore government via the SkillsFuture platform.

Alternatively, you can check out micro-credentials from:

Malaysia
How else can you improve your learning and development program in 2023?
Everyone knows how vital learning and development is to business success. The benefits are aplenty.
Now that you're up to speed with the benefits of micro-credentials to meet unique skill gaps and encourage flexible lifelong learning, what else can you do to level up your learning and development program? Check out some organisations who have great employee learning programs to get inspired.
It's probably good to start with a quick assessment of how healthy your learning and development culture is currently in your organisation. Here are some questions that you can use to assess the current effectiveness:
Are you proactively trying to ingrain a learning culture at the workplace?
Are you providing your employees with access to a learning management system?
Is your L&D program catering to employees with different learning styles, or forcing employees to conform to a certain way of learning?
Do your employees have sufficient time in their day to undertake additional training?
Are there any mentorship programs in place where they can get professional advice, insights and support on how they can reach their professional goals?
Are managers in the business playing a key role in training employees?
Do you use a career progression template to help guide your employees in identifying their skills gap and the steps they need to take to advance their professional growth?
If your answer to any of the above questions is no, you should consider integrating them into your L&D program. And Employment Hero can help you get started.
At Employment Hero, we offer Learning Plus, an employee learning management system powered by Go1. It offers your employees access to the world's best training resources, consisting of thousands of on-demand courses across industries. And the best part? It's available 24/7, so employees can learn at their own time and pace.
Employment Hero also makes performance management super duper easy with features like 1:1 templates, 360-degree feedback, and more. Which can really help with creating a structured system to implement a mentorship program at work.
Want more tips on how to future-proof your business and your team? Download our guide on how to coach employees and develop their potential today.
How to coach and develop employee potential