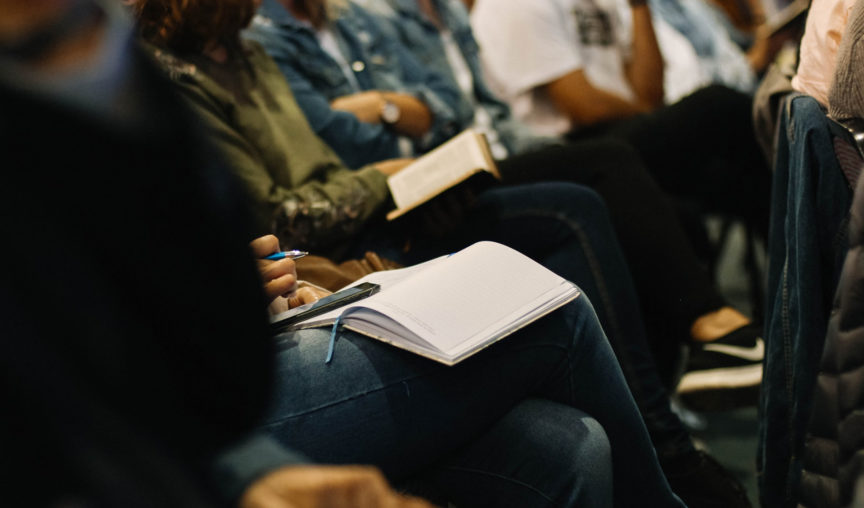 Learning and development are vital for business success. The fast-paced and ever-changing business world needs training and development programs to keep up with new challenges.
Previously, we've looked at the what and the why of online learning in business and why it benefits you as an employer and your employees. But now, we want to look a little deeper into learning and development and why it's a key driver for business success and how it can boost competitive advantage.
A previous annual report that analyses the 'Fortune 100 best companies to work for' stated that the 100 best companies are committed to employee development as a top strategic priority.
Employees are considered to be the most valuable asset of a company and investing in their training further enhances their capabilities and productivity. There's a huge amount of benefits that companies gain by focusing on training and development in their strategic business plans.
You have the obvious benefits of sales and product knowledge training which in turn leads to increased revenue and market share, service training leads to better customer service experience and brand loyalty, and innovation training generates new ways of thinking, potentially leading to new products and services.
But let's look into more ways that training and development can positively impact your business and give you a competitive advantage in the corporate world.
1. Helps you achieve a sustainable competitive advantage
One of the main challenges of a company is to stay ahead of its competitors. Developing a competitive advantage can be a tedious task and involves implementing loads of different strategies across all departments to make your business stand out from the crowd.
Training and development can play a big role in making a real difference to your competitive advantage. By making sure that employees are constantly progressing, the company automatically gains more value and continues to move forward with a strong position in the market.
If you can make your team stronger, more knowledgeable and a force to be reckoned with – the strategies you have in place will be even more effective.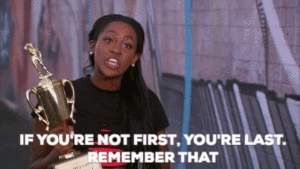 2. Ensures employee satisfaction and retention
Training has been found to link with improving job satisfaction and employee intention to stay in a company. It has a direct impact on motivation which reduces employee turnover and increases productivity. This leads to more profitability.
Investing time and money in employees makes them feel more valued, leading to a positive relationship between the company and employees. It is essential to keep employees engaged at work. Higher retention rates and less labour turnover is crucial for the success of your business.
All this can happen with a good training and development plan to keep the employees motivated. Besides, the cost of retaining existing employees is much less than replacing them.
According to CED Magazine, seven out of ten respondents in a 2015 survey said that job-related training and development opportunities directly influence their decision to stay in a company.
Traditionally, learning focused solely on improving productivity. Today, learning also contributes to employability. Over the past several decades, employment has shifted from staying with the same company for a lifetime to a model where workers are being retained only as long as they can add value to a business.
So if you're showing your employees that you want them to grow with the business – they will be more likely and willing to stay for the long haul.
3. More internal promotion opportunities
We all know too well that the cost of recruiting new employees often involves a lot of hidden additional costs. With the implementation of training, your existing employees become more eligible for internal promotions, therefore cutting down the need for recruitment in the first place.
Another advantage of internal promotions is that, unlike new employees, your existing employees have better insights about the business as well as the required skills for the new role. They are people who you have already built trust with, and they already know how the company operates.
So it's a win-win for your business recruitment funds and development plans.
4. Increases productivity
It is no surprise that training and development naturally lead to more productivity in the workplace. By making sure that necessary training is given to employees to improve their skills, the company is, in turn, ensuring a higher productivity rate.
Well-trained employees show both quality and quantity in performance – leading to less wastage of time, resources and money.
Engaging your employees is another key way to increase productivity in your business. And the best way to do this? You've guessed it – it's through providing them with opportunities to learn and develop their professional and personal capacities.
When highly engaged employees are challenged and given the skills to grow and progress within their chosen career path, they are more likely to be energised by new opportunities at work and satisfied with their current company.
Therefore, they work harder, meaning you can get more than just your to-do list done. You'll go above and beyond your competitors in no time!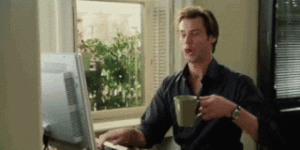 5. Attracts the best employees using learning and development
Every company wants the best employees for a greater chance of success and innovation. And what's the best way to attract top talent? Training and development.
To attract new talent to the business you want to make sure that candidates are fully aware of any training and development plans you have set up – since it is a key feature people usually look for during their job search. Your employer brand can showcase this.
Training incentives create a positive image for the company, and this has an impact on potential candidates for future job vacancies. So if you want the best people in your business, you need to show them that you care about their progression before they've even started their job.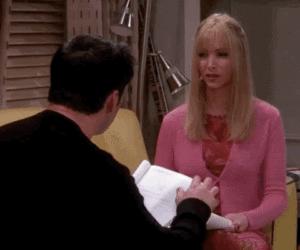 6. Implementing the latest technology
Investing in the latest technologies is essential for business growth. Technology is constantly evolving, and companies need to ensure that employees are using the latest technology at its full potential. If applied correctly, it can increase revenue and significantly reduce costs.
We talk more about exactly how online learning can do this in our previous article here.
Now, we don't like to toot our own horn… Who are we kidding, yes we do! We've recently added an amazing LMS to the Employment Hero HR platform.
Introducing our Employment Hero LMS. This Learning Management System is an online tool that will allow you to encourage learning and development into your business. This is exactly the type of technology your business can invest in to make sure your employees have the right tools they need to develop.
Whether that's in a controlled working environment or in their own time. Whatever works best for your team.
Find out more about how to use our LMS right here.
7. Keeping up with industry changes
It is essential to make sure that your employees are up-to-date with any industry changes or developments. Ongoing training can help you do this.
This kind of training helps your entire workforce stay aware of what's happening in the industry around them, therefore keeping you one step ahead of your competitors at all times.
So instead of having a workforce full of employees who are stressed and constantly playing catch up with your competitors like this guy…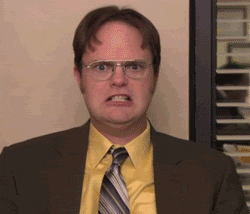 You can have a team of smug happy, relaxed employees who are 100% in the know and able to do their best work for your business, like this guy…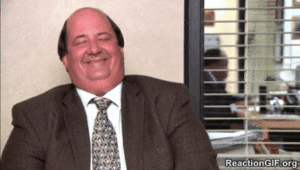 It also means your business will avoid being left behind and makes sure you are complying with any industry regulations that might have been introduced.
The Wrap Up
Training and development benefits not only the employees' personal growth but also impact the entire business in terms of both the productivity and profitability levels as a whole.
Focusing on learning and development for your team allows your business to maintain a competitive edge and leads to higher customer satisfaction, lower costs and faster growth all around!
Want more?
If you still need some convincing on how important learning and development are for your business – take a look at our whitepaper on employee expectations which shows just how much modern Australian employees value learning strategies in a company.
Engaging Employees: A Competitive Differentiator