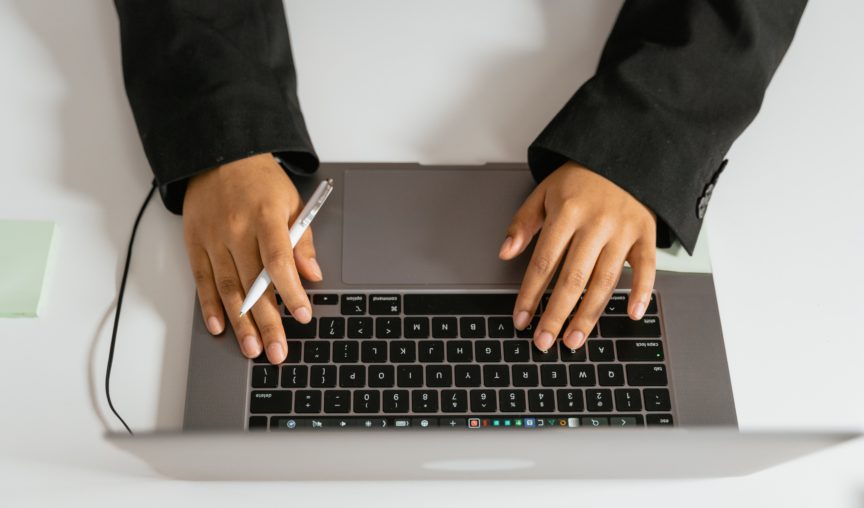 During the early phases of Covid-19, the Philippines introduced exemptions for Information Technology and Business Process Management companies to allow their employees to Work From Home (WFH).
This exemption was vital in providing continuity for this enormous industry and the thousands of businesses around the world that rely on these services.
In a recent decision, the Fiscal Incentives Review Board confirmed the 31 March deadline for returning these employees to offices. And yet recent research from Sprout Solutions reports that 91% of Filipino workers would like to continue working at least some of the time remotely.
So what's going on and what does this mean for employers? Let's revisit remote work in a post-pandemic world.
Remote work revolution
One of the emerging clichés of the pandemic has been the extent to which the last two years have revolutionised the way the world operates. From schools and education, supply chains and trade to the way we travel, so much of our lives will never be the same again.
The world has experienced global pandemics in the past; however, the outbreak of Covid-19 coincided with the third industrial revolution. The rise of distributed computing power and communication capability was already having a profound impact.
Bringing communities and businesses closer together and starting to level the playing field after an analogue era defined by the rapid advancement of the "haves", often at the exclusion of the "have nots".
The advancements in the power of devices, applications and the internet were already transforming the way we worked – driving productivity and distributing the benefits of employment wider than ever before.
With the tools already in place, the pandemic lit the match on the move to distributed workforces in which employees were no longer tied to a desk.
I've heard it said that the pandemic accelerated the trend for remote work by 3 years, 5 years and even 10 years. Regardless, it's clear that we've undertaken the world's biggest experiment in remote work and in my view it's a demonstrable success.
Why remote work has succeeded
There are undoubtedly business leaders and lobbyists who label remote work as distracting and disruptive. In a sense that's true. Remote work is so different to being physically collocated that it is a disruption to the traditional ways of working.
For those who have embraced the possibilities created by unleashing teams from physical proximity, the "experiment" has yielded enormous rewards.
It is important to distinguish remote work from the experience many had of a rushed move to "work from home", where preparations may not have been made for technology and connectivity, compounded by the need to manage children and their education or survive in small apartments with family or flatmates.
In the same way that businesses have invested time and resources into making offices productive, remote work requires a structured and thoughtful approach to make it successful.
Whilst we've been working on perfecting 'the office' for centuries, we've only just started on the science around remote work, but things are moving quickly and looking very promising.
As we've established true remote work practices, the benefits of this model over a location-based business become very obvious.
From an employee's perspective, eliminating commuting times commonly upwards of an hour – twice a day – has allowed greater investment in our personal lives. Investing that time saving into families, personal development and wellbeing provide greater balance. Healthier and happier employees are more productive, more sustainable and less likely to leave their jobs, allowing businesses to invest in their development with confidence.
For businesses, remote work unlocks a talent pool that extends far beyond the commute of your offices and opens up the best talent no matter where its located. Employment Hero, which was founded in Sydney in 2014 previously had over 95% of its workforce in just two cities.
Since going fully remote, we've managed to attract team members from regional centres across Australia including the Hunter, Gold Coast and Moree and across nearly 20 countries.
As we've struggled to fill key product and customer experience roles we're delighted to have welcomed colleagues from the far north coast of NSW to Indonesia and of course the Philippines.
Closer to home we have great stories of existing team members who have been suffering home prices and rents amongst the highest in the world, being able to give their families new opportunities by moving to regions where they've been able to create new homes and contribute to revitalised local communities. This, in turn, eases pressure on transport and other services in the cities.
Improved productivity
Contrary to those who can't conceive of not being able to walk around their office fiefdoms and only seem to be able to manage someone they can physically see, properly structured remote work drives productivity improvements.
Along with the improved wellbeing of employees, remote work becomes less about "face time" and hours in the office and more about outcomes.
By aligning teams to key objectives and empowering them to deliver on those goals, businesses are seeing what their teams are truly capable of. A lot of what happens in an office that looks like work simply isn't.
Those alleged water cooler and serendipitous hallway encounters which are apparently responsible for so much creativity and collaboration aren't nearly as regular or fruitful as curated collaboration using tools specifically built to enable, capture and iterate on those discussions.
What we're hearing
Many employees who have been working from home over the last 2 years have adapted well to remote benefits. These employees enjoy the benefits of reduced commuting times enabling them to be more productive in their personal lives with many reporting improved family lives.
Around the world, employees are increasingly expressing their strong interest in remaining remote and refining their work-from-home processes. And growing numbers are prepared to leave current roles in favour of remote roles.
According to Ernst and Young's 2021 Work Reimagined survey, only 15% of SE Asians want to go back to an office full time and 60% would consider leaving their job if not provided post-pandemic flexibility.
Where do we go from here?
Remote work is democratising the global workforce. As many roles are dislodged from location, millions of people around the world are now able to access work previously not available to them.
With a shortage of skilled labour in so many developed economies, companies are seeking out the best talent from around the world. As a result, we are seeing salaries rise in many countries which will eventually drive great global equity and help raise living standards. Just another advantage of remote work.
With Jobstreet reporting, for example, that 49% of Filipinos want to work remotely for foreign employers in countries like Australia, New Zealand and the United Kingdom – the shift away from offices and towards remote teams is only gathering pace.
Employment Hero is committed to helping our clients and the broader community to understand remote work and how to leverage it to build a resilient distributed workforce.
Our Employer of Record Service, Global Teams is part of the toolkit that helps businesses achieve this.