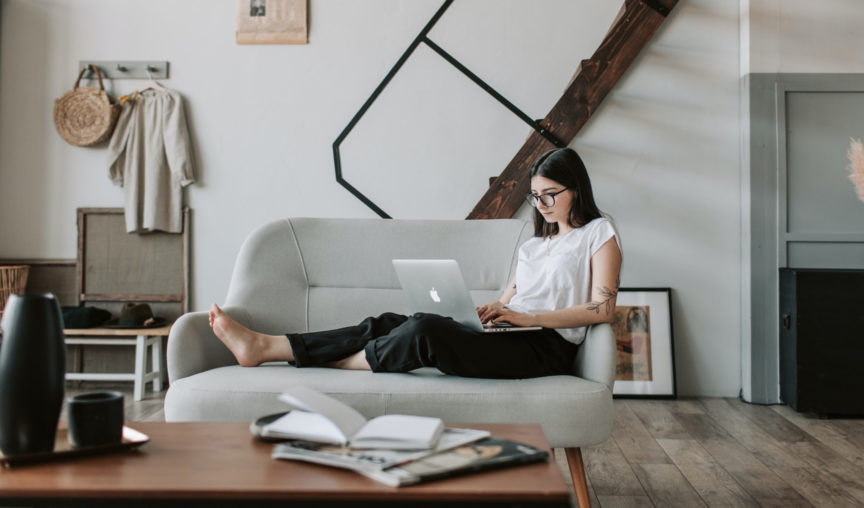 It's no secret that our world has changed over the past few months. As a result of COVID-19, we've been forced to change the way we live and work. Companies have had to adapt and evolve entirely, and lean in to trust the process of remote working. Businesses all around the globe are now working offsite to keep their operations afloat.
This is uncharted territory for most of us as we begin to adapt to our new world of work. Gone are the days of in-person meetings, catching up for a coffee in the kitchen, or grabbing a bite to eat with your co-workers at lunch.
Despite the unfortunate circumstances, COVID-19 has also revealed the immense potential of business in the digital age. It has shown that with the right mentality, companies are capable of leaning into new and exciting formats of business.
However, despite significant research pointing in favour of remote work, managers are still having difficulty trusting their employees to work productively from the comfort of their own home.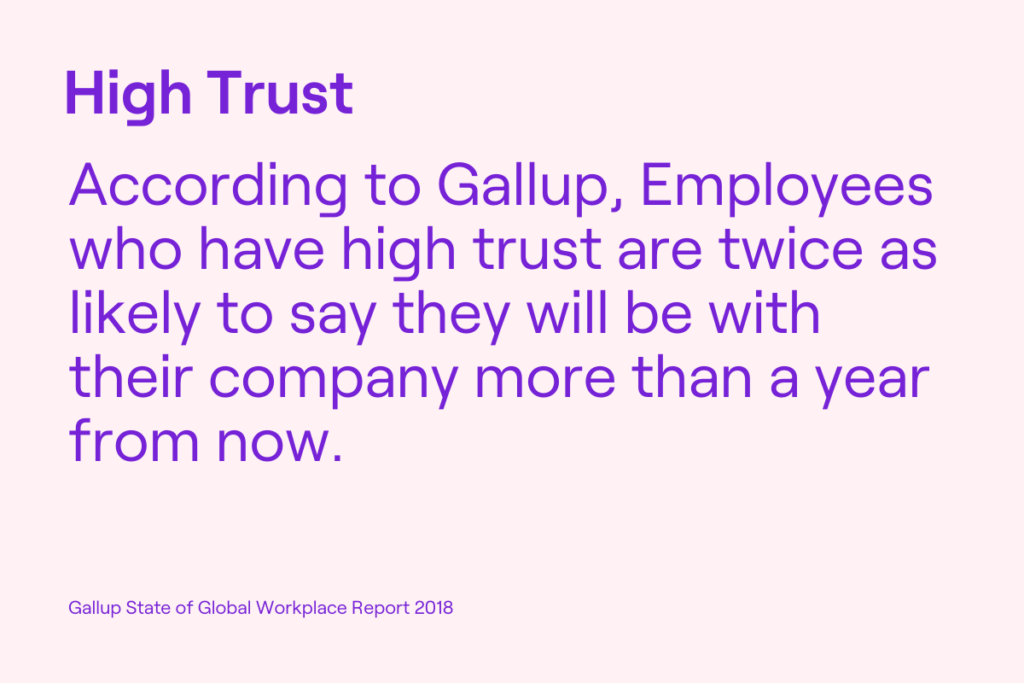 We've been listening to your feedback and noticed some recurring themes come to light around trusting your employees when working remotely.
Examples of some of the questions we've received:
How can I trust my employees to be productive when they're working from home?

How can my employees prove they are getting the work done?
Let's examine these. As the world continues to transition to remote working, we thought we'd share how to foster a high trust culture within a remote workplace.
In our first session of our 4-week remote ready bootcamp, Ben Thompson, CEO of Employment Hero and Alex Hattingh, Chief People Officer at Employment Hero discussed how to build trust and establish a regular cadence while working remotely. Head here to sign up for future sessions or catch up on one's you've missed.
If you want to learn how to navigate and manage your team in our new remote working environment whilst building trust, read on as we share practical strategies you can introduce to your team now.
Let's go back to basics
Trust is foundational for creating an effective team, so it's no surprise that it makes up the largest part of the employee productivity pyramid.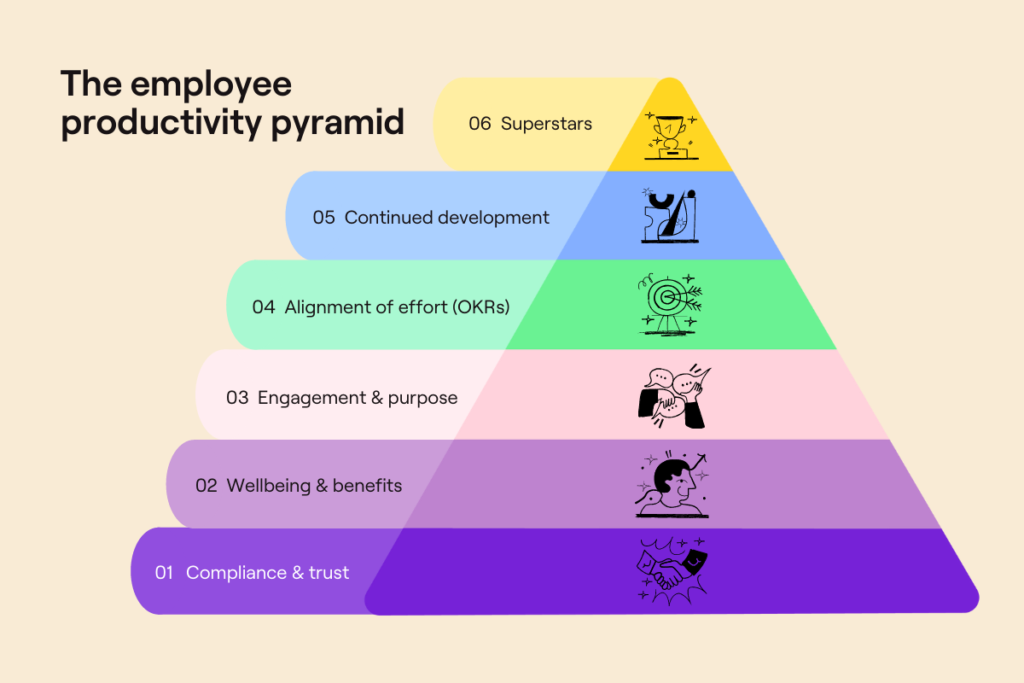 Employment Hero's Employee Productivity Pyramid
It's one thing to say you trust your employees, but when it comes to showing trust, you need to walk the talk. When we talk about fostering trust, it goes both ways and this involves:
Compliance

– Employment contracts; certifications, payroll, tax, work rights

Compensation

– Fair and Legal (Modern Award & Classification)

Clear policies

– National Employment Standards, Fair Work Information, Statement, Drugs & Alcohol, Social Media, etc

Workplace Health & Safety
Security
Transparency
Communication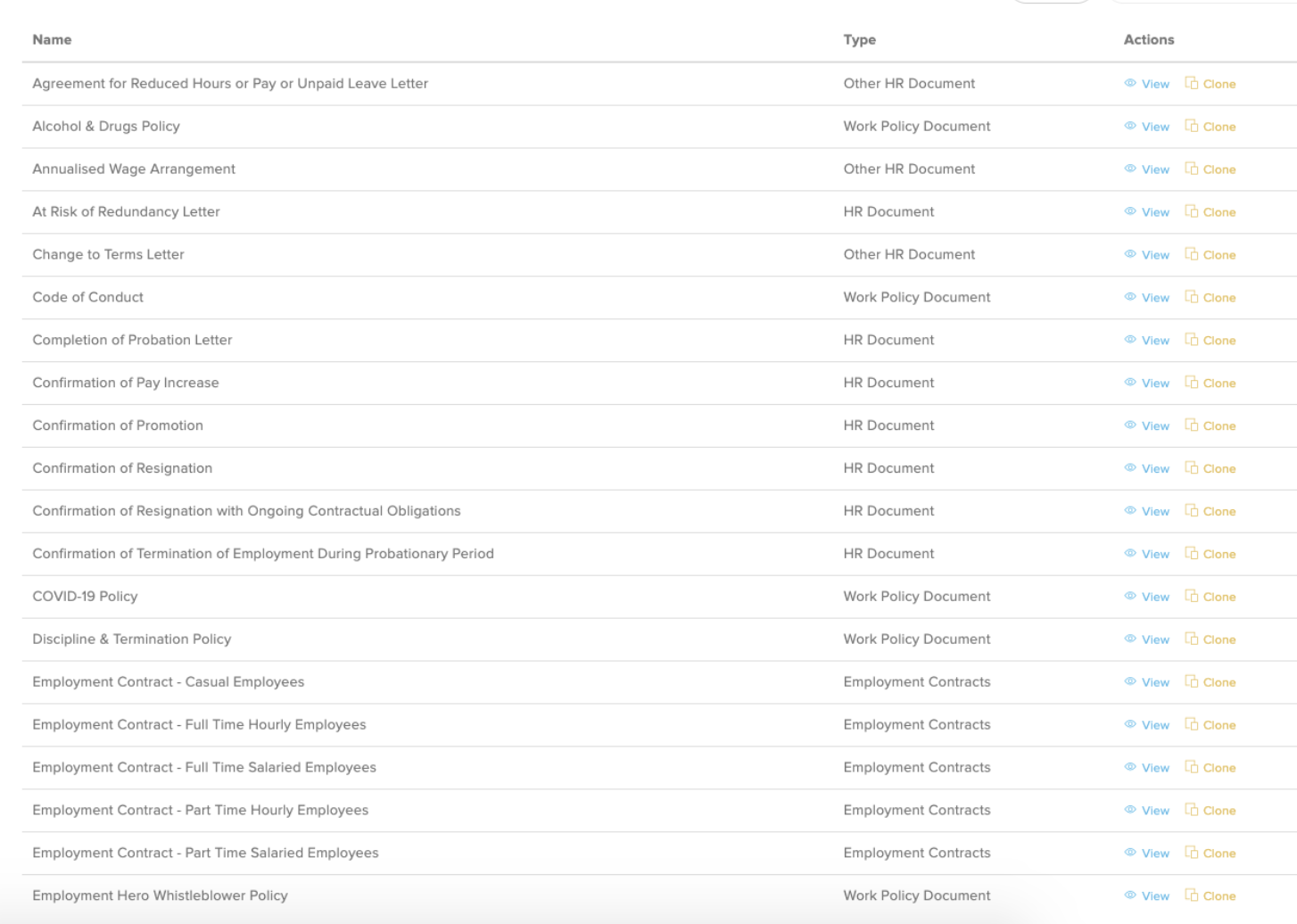 Some of the policies available with Employment Hero.
If you'd like to learn more about how our policies can help build trust amongst your team, get in touch with one of our small business specialists today or view a quick demo of our features here.
Remember: Trust is a two way street for both employees and employers. Employees want to know, "Am I going to get paid correctly, work in reasonable conditions and be treated with respect?" Employers want to know, "Can I trust my employees to be positively engaged and deliver what the business needs of them?"
So, how can you build trust in your remote team?
When it comes to developing trust remotely, there are many pieces that make up the puzzle.
1. Communicate often
When working in a remote environment, communication and trust has never been more important. It goes further than just spoken words (7%), but includes tone (38%) and body language (55%).
This is why it's so important to encourage everyone in your team to have their cameras on during meetings.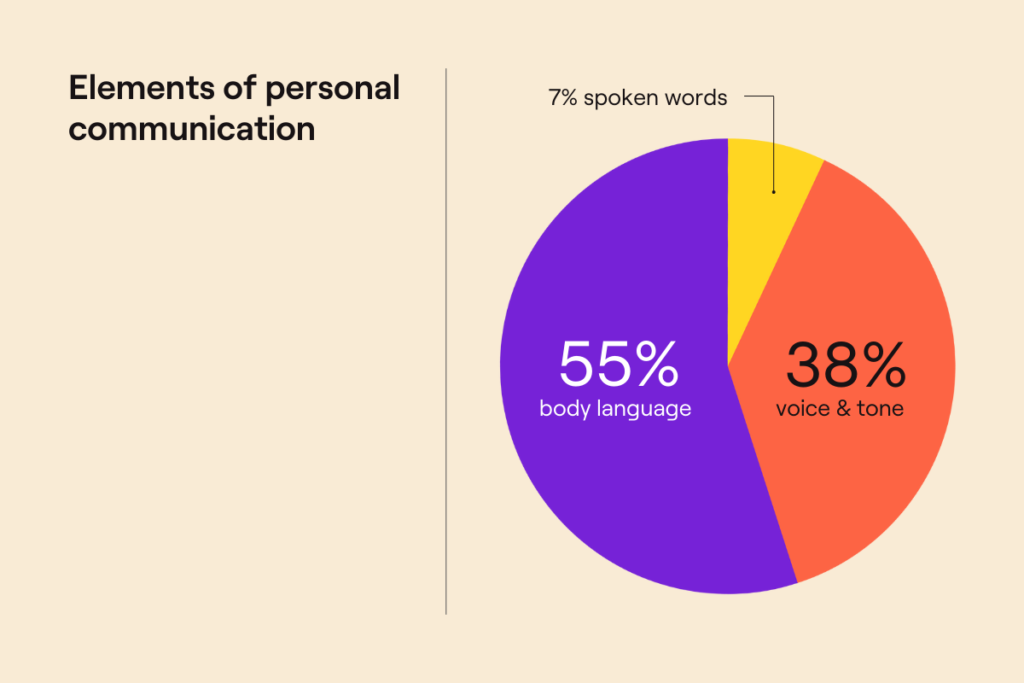 As a leader in remote working environments, you can never over-communicate. By keeping your team updated and in the know, they'll feel confident in your direction. This is especially important in uncertain times when your team is looking to you for guidance and stability. However, did you know that 91% of employees think that their leaders lack communication skills? What's more, almost 1 in 3 employees don't trust their employers, and that stat was from when we were in an office together and not facing the challenges of COVID-19.
2. Be open and transparent
Uncertainty is a nasty trap to be caught in. Especially if managers fear their employees are sat by the TV in their pyjamas munching on Doritos rather than knuckling down. This can lead to tight micromanagement regimes that leave both parties feeling dissatisfied.
The solution to uncertainty is simple, and it starts with building openness and transparency. If you want your employees to be honest, you can't keep them in the dark. With teams working in separate locations, it's easy to forget to relay important information regarding specific roles, expectations and task deadlines. Providing enough context and ensuring your team have access to all necessary information is a must. Being open and transparent starts with strong communication.
Transitioning to a remote workforce and having employees WFH means you need to provide them with a platform to share, discuss and collaborate ideas. Try using a platform like Slack and keep discussions in public channels, so everyone can feel included and incorporated in meaningful conversations.
Trust is a two-way street; if employees feel trusted and valued, they will return the same level of respect when it comes to completing their work on time. If you're looking for communication tools to help your team work effectively from here, we've rounded up our five favourites here.
3. Set clear expectations
If your employees are seasoned veterans when it comes to WFH, you've likely already built high levels of trust in one another to complete tasks autonomously. However, for teams only just transitioning to remote work, setting clear goals and expectations is critical for building trusting relationships.
Often when offsite work arrangements fail, it is because the manager hasn't set aside the time to brief their employees on what is expected of them. Be sure to clearly articulate what it is you want each team member to achieve throughout the course of the day. If a project needs to be finished before a deadline, set reminders for those responsible, to prevent anyone steering off track.
A great way to articulate expectations and critical tasks to employees WFH is through a video call. Whether it be in the morning, afternoon or perhaps both times of the day, virtual meetings always come in handy when your employees work remotely.
If your team meets via video call, have someone record key points and deliverables that will be forwarded on to each attendee. That way everyone knows what it is they're doing, and you won't need to check-in on them every 5 minutes.
4. Focus on output over hours
In this new era of remote working, the focus has been more on output rather than the number of hours and location of work. The goal is about looking at what employees have to show in these flexible circumstances.
The difficulty most managers face when their employees WFH, is they're unable to track how long each person remains in their seat as they would working 9-5 in the office.
Monitoring teams who work remotely means trusting them to accomplish exactly what was agreed to. The last thing any employee wants is to feel as though they're continually being watched. Strict employee monitoring has been proven to impact productivity levels and lower workplace morale negatively. If you're looking for more ways to help your employees stay productive when working from home, we've put together a list here.
In truth, your employees may well be snacking away at their seat or scrolling through various social media channels. Still, the real value of remote work is the ability to empower employees to manage their time and productivity better. Employees need to be in charge of their own work and learn how to apply themselves. WFH means people are held accountable and if they fail to deliver, they must communicate why.
5. Ensure employees WFH have everything they need
When people WFH, they don't have the luxury of possessing all the necessary tools and software for the job as they would in an office. It can also be difficult for remote employees to access crucial information or files offsite due to security purposes. Managers and team leaders are responsible for ensuring that teams are engaged and prepared for the day ahead of them.
One way to build trust with employees is making sure they have everything needed to get the job done and to a high standard. This means providing access to company-owned devices, files, software and login codes. If people don't have the necessary tools and materials required to work, how can you expect them to be productive?
How can you incorporate effective communication into your processes when working remotely?
At Employment Hero, we know how important communication is. Everyone is experiencing different things during these trying times, so it's important to be transparent and honest.
If you're not sure where to start, try breaking it up over periods of time. If you're looking for some inspiration, ours looks a little like this:
Decade

– Purpose, Vision, Values & BHAG (Big Hairy Audacious Goal)

Annually

– Goals & Objectives

Quarterly

– Themes,

Objectives and Key Results (OKRs)

Monthly

– Reviews, Surveys, Reports

Weekly

– 1:1 Coaching / All-Hands

Daily

– Team Huddles / Targets / Socials

Hourly

– Announcements /

Recognition

Minutes

–

Constant chat / video
Alternatively, you can adopt a schedule similar to our 4×3 of communication cadence.
Looking for other ways to improve trust?
Objectives and Key Results (OKRs)

to help work towards a common company goal

Reward and recognise your team for great work

Celebrations such as work anniversaries and birthdays

Employee happiness surveys to see how your team is feeling

Using 1:1 templates and pencilling in time each week for a catch up

Virtual daily chit chat channel your team can drop into if they're feeling lonely or needing some social connection

Slack social sharing channel to communicate with others about non work-related topics. This helps to keep things fun

Encourage your team to turn video cameras

on

during meetings. This can really help with the feelings of isolation some people may be experiencing. It's also an effective way to identify if someone is struggling as they might not be as engaged or responsive as they were in the office. If you're looking for more information on this, find out how to

put the human back into HR when working from home here

.
Ready to get started?
If you're looking for a practical way to start building trust amongst your team in a remote working environment, we've put together a bundle of worksheets and templates to help you on your way. These resources available after you've signed up for the session here.
If you're wanting to learn more, you can sign up for a 4 week remote ready boot camp here. In this series we'll be joined by experts to assist you and your team as we shift and adapt to our new way of work.
You can also view our COVID-19 resource hub here which includes a variety of templates, tools, articles and webinars to help you through this time.
The remote first workplace playbook
A complete guide to remote management.