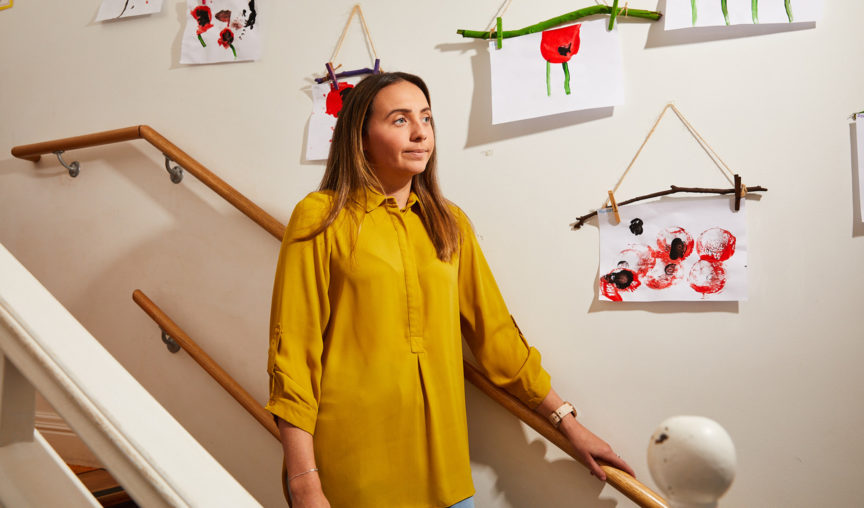 Occupational stress is a huge concern across every business in Australia. Untreated mental health conditions cost Australian workplaces an estimated $10.9 billion per year. Broken down that's $4.7 billion in absenteeism, $6.1 billion in presenteeism and $146 million in compensation claims.
Every business should be diverting a significant amount of energy towards ensuring their workplace and culture is a healthy and happy environment for their employees. Happier employees mean increased productivity, less turnover and absenteeism.
There's no time like the present to learn more about occupational stress and employee wellbeing to make sure you are doing everything in your power to help your employees.
Let's start from the beginning…
What is occupational stress?
Occupational stress is a term commonly used in the professional world. It refers to the ongoing and progressing stress an employee experiences due to the responsibilities, conditions, environment, or other pressures of the workplace.
Work-related stress can be a response to an employee being presented with work demands that are not matched to their knowledge or skillset.
Occupational stress can occur in a wide range of work circumstances, often made worse when employees feel they have little support from supervisors and management.
Pressure in the workplace is unavoidable due to the demands of the modern working world. And some work pressure, when deemed acceptable by an employee, can motivate them to work harder.
But when the pressure builds and gets too much – that's when your employee's wellbeing could be at stake.
Major causes of occupational stress
Occupational stress can be caused by a wide range of different things.
Some of the main examples of occupational stressors include:
No matter what the cause, the effects of occupational stress can be extremely damaging to an employees wellbeing, motivation and inspiration.
Get all the info you need
Wellness at Work Report 2022
Just a few quick details
Signs of workplace stress
Always be vigilant with your employees, and look out for any signs that they are under job stress of any kind.
Some of the main telltale signs are;
An employee who is lacking the motivation to complete basic tasks in their working day
They are constantly missing deadlines; whether they're important ones or BAU deadlines
Employees displaying frequent feelings of general stress, chaos and confusion
Physical signs such as anxiety, abnormally high blood pressure, noticeable changes in diet, sleeplessness and irritability
Abnormal feeling of depressions amongst your worker; listen out for alarm bells ringing in conversations with them
Inability to perform or communicate in a productive manner
Feelings of excessive burnout
Even the smallest of changes in your employees can be a sign that they are being affected by occupational stress. In the wake of the R U OK? campaign, we looked at eight tips for asking your colleagues if they are ok.
Use this advice to approach your employees or co-workers when checking they are not overwhelmed with occupational stress.
Effects of occupational stress on your business
Occupational stress not only has devastating effects on the individual employee but also on your business.
Having an employee going through occupational stress can lead to the following:
Low productivity in the workplace; if the employee is feeling unmotivated to work to the best of their ability
Job dissatisfaction, low morale and workplace conflict across the board
Absenteeism in the employee
Increase number of workers' compensation claims
Increased turnover in your employees
As you can see the effects of occupational stress and poor employee wellbeing can leave you with poor scores across the board in your business. This gives you even more of a reason to check in regularly with your employees.
If you ignore any major warning signs, you're not only putting your employee and you will end up making an even bigger impact on your business.
Check-in with your employees
Build an employee wellness strategy that ensures you are regularly checking in with your employees and setting up initiatives for them to make sure they are happy at work.
One way to make sure you are regularly checking in with your employees to monitor their stress levels is to send regular employee happiness surveys to get a good understanding of how their mental health is at work.
Include questions about how they are dealing with their workload, if they enjoy coming to work in the mornings and if there's anything that causes them stress during the working week.
The Ultimate Employee Engagement Guide
Tips on overcoming occupational stress
There are several ways employees can cope and deal with the signs and symptoms of work-related stress.
1. Control your working deadlines
By maintaining a diligent, reasonable work pace, employees can prevent procrastination and consistently finish the tasks they begin. This means that they won't feel overloaded, overworked or overwhelmed with the number of unfinished tasks they have left to do.
2. Learn to push back
Often, people dealing with stress at work will take on too much, and this makes the situation worse. Make sure your employees feel comfortable and confident enough to push back on tasks that they just don't have the capacity to do.
Employee wellness is linked to productivity at work, so you should aim to create an environment that promotes employee well-being at all times. A good place to start is by letting your employees feel comfortable in having an open conversation with you as a manager, leader or HR professional.
It's good for them to have a place where they can clarify what's expected of them, ask for any necessary resources or support from other colleagues or enrich their job to include more challenging or meaningful tasks.
3. Take a break
Make sure your employees are taking regular breaks and getting outside for some fresh air for at least 10 minutes in the day. It's also important that everyone takes the time to recharge.
To avoid the negative effects of occupational stress and burnout, humans need time to relax, destress and return to work with a fresh outlook and mindset.
Switching off from work by having periods of time off when you are neither engaging in work-related activities nor thinking about work is really important in making sure work-related stress doesn't take over.
Establish some work-life boundaries for yourself. That might mean making a rule not to check email from home in the evening or not answering the phone during dinner.
Your time off is important and should be valued.
4. Track stressors
Make sure you are taking notes to identify which situations create the most stress and how you responded to that stress. Record any thoughts, feelings and information about the environment, including the people and circumstances involved.
This will give you a better understanding of how you deal with certain situations and what you can do better in the future.
5. Relax
Techniques such as meditation, deep breathing exercises, regular exercise and mindfulness can help melt away work-related stress. Find what helps you relax and make sure you do it regularly. It's your time to switch off and not think about the world of work for even just five minutes of the day.
6. Ask for support
Accepting help from trusted friends, family or even other co-workers can improve your ability to manage stress. Your employer may also have stress management resources available through an employee assistance program (EAP). If you continue to feel overwhelmed by work stress, you may want to talk to a psychologist, who can help you better manage stress and change unhealthy behaviour.
At Employment Hero, we take employee wellness and occupational stress very seriously. If you want more information on mental health and wellbeing in the workplace, check out our wellness at work report here.
Want to know more about employee wellbeing?
We surveyed over 6,000 employees in Australia, New Zealand, Singapore, Malaysia and the UK to find out how businesses can best support their teams' wellbeing.