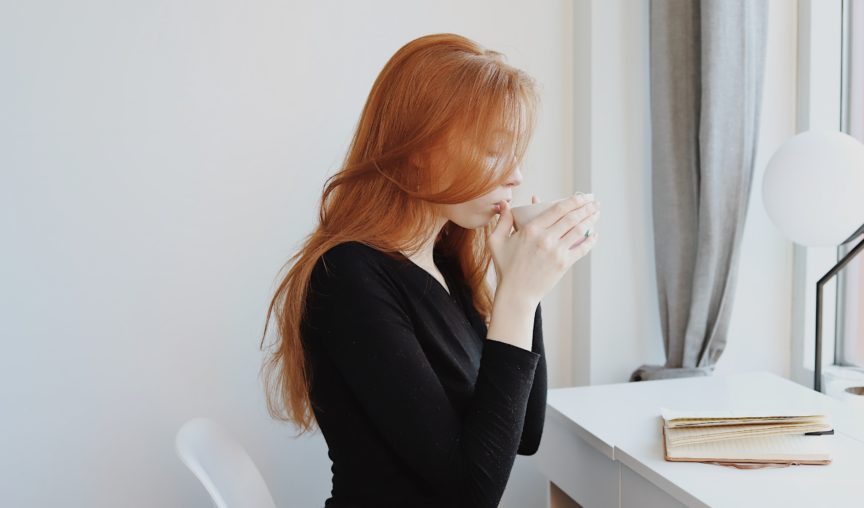 What does self care in the workplace look like?
A bubble bath. A cup of tea and a choccie biscuit. Listening to a podcast as you stroll around the block.
Sounds nice, right? And if you're like us, you're probably thinking about doing them after work today. After all, these are some of the best forms of self care – and we all know that we could do with a little TLC after a long day at work.
We often think of self care as an activity for personal time. And while there are some forms of self care that should be done outside of work hours (massage or facial, anyone?), there are some that can be – and should be done – throughout the working day.
We're here to tell you that it is possible (and highly encouraged) to weave self care strategies into your work routine, and we're here to show you how.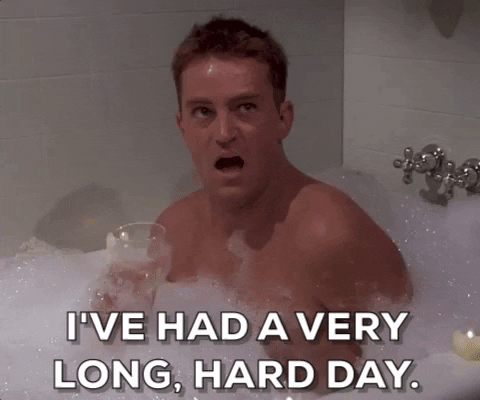 Chandler gets it.
What is self-care at work?
In simplest terms, self care is all about caring for yourself. It's the relationship you have with yourself and showing yourself love that allows you to be your most authentic, effective and wonderful self. It involves prioritising your own health and wellbeing, setting boundaries and putting yourself at the top of your care list. It also helps protect your mental health.
Prioritising yourself during the working day can help you be more present, motivated and productive. Think about this. If you're actively managing your own stress levels and mental health, chances are you'll be more organised and grounded for the work day.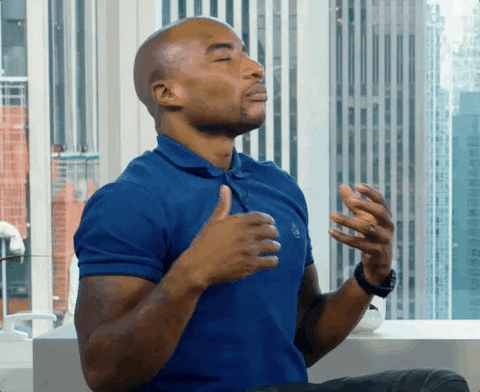 Breathe in, breathe out… and prioritise self care
How important is self-care at work?
In our recent 2022 Wellness at Work Report, we found that most of us are feeling the full force of the last two years and it's presenting us with increased rates of poor work-life balance and burnout.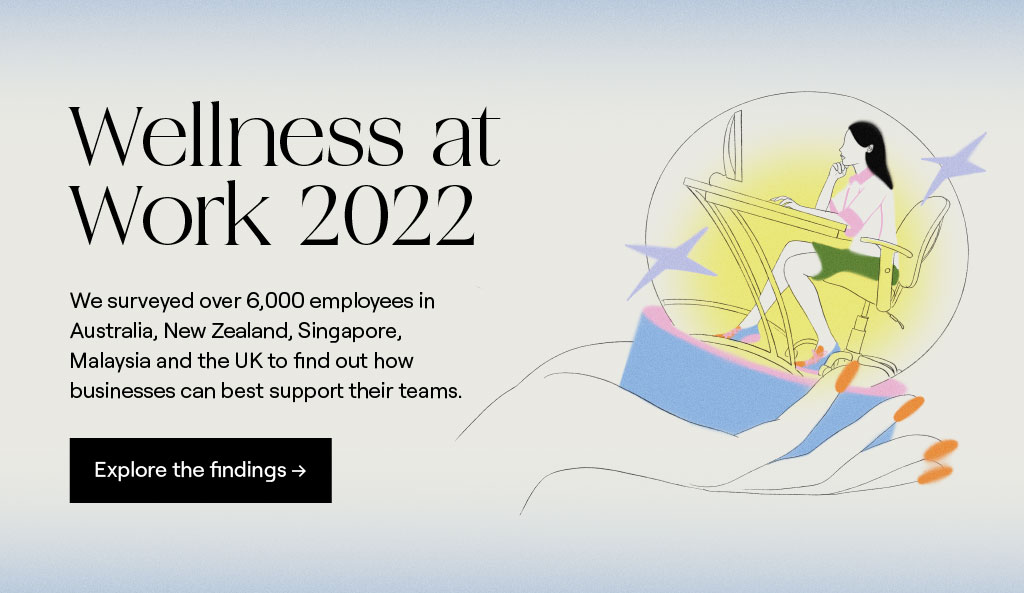 Our major finding in the report was that the majority (53%) of workers in Australia agree with feeling burnt out from their work in the last three months.
If you're unsure what constitutes burnout, Headspace explains it as the feeling of being constantly "exhausted, emotionally drained, unproductive, and unmotivated at work". 
If we take a look at work-life balance, it is clear to see that everyone is exhausted – and unfortunately, it goes hand-in-hand with burnout. 52% of Australian workers rated their work-life balance as poor or average, which has the ability to seep into every aspect of our lives and impact our mental health.
What's more concerning is that we found that employees who stated that they had poor work-life balance over the last three months were 76% more likely to also have felt burnt out.
The journey from poor work-life balance to burnout is clear, with the cycle of workplace stress continuing, eroding your teams' mental wellbeing with each revolution.
What does self care in the workplace look like?
You might be wondering how you could possibly squeeze in a bubble bath in the middle of the working day, and the reality is that self-care looks different in the workplace. It involves having boundaries, catching onto the signs of stress and prioritising your own mental health. Here are our favourite self care strategies for the workplace.
Create routine with set breaks
Creating a proper work routine can help you get in the mindset to conquer your work day. Start each day with a to-do list and your number one priority that you need to complete. Although small, it can help you feel productive, motivated and aware of what needs to get done.
To create a consistent schedule, we suggest:
Getting in the routine of waking up at the same time each morning
Having lunch at the same time and ensuring you take it away from your desk space.
Prioritising your physical health – get some fresh air and go outside for a walk or hit the gym
Setting a time you want to clock off work for the day (aim for between 5pm and 6pm).
When creating your work routine, it's important to note that it won't be perfect from day one. If you're pencilling in 5 hours to complete a report, but you know that you have a client meeting and team training during that time, you're setting yourself up to fail. Not to mention that often we get distracted, bored or hungry. Be kind and generous with your schedule.
Pencil in when you're going to eat lunch, have a coffee break, when you're going to call your teammate or even when you're going to check your phone. Gradual changes and taking smaller steps over time consistently will make it easier to reach any goals. Remember, your routine needs to be one that's not only practical but also enjoyable. It should fit well with your goals, lifestyle and workload. Which leads us to one of our favourite methods of self care in the workplace…
Time blocking to prioritise your day
Putting yourself first is the ultimate form of self care, and valuing your own time sits at the top of the list. One way to do that is by using time blocking, which is the concept of breaking down tasks by working hours.
Time blocking is a great way to stay focused and in 'deep work' mode when you're facing multiple distractions at work. It will also encourage employees to book meetings that fall outside of the tasks you've already time blocked in your calendar – the best way to get what you need to get done, done!
If you're using Slack or an instant messaging tool, set your status to 'deep work', add your phone number and hit snooze on your notifications. This is a sure-fire way to keep you focused and on track with your work without interruptions.
Put movement and hydration at the top of your list
Following on from the concept of time blocking, it's important to dedicate time for movement and exercising. The last thing you want at the end of your work day is intense back pain because you've forgotten to get up from your desk for the past 8 hours. Get up, get moving and get in those steps. We're sure that 10,000 steps a day helps keep the doctor away – and yes, we are 100% in favour of those good ol' walking meetings!
Daily reminders in your calendar to move, stretch, or to drink a glass of water can help you from feeling chained to your desk. Better yet, purchase a water bottle for your desk and put reminders in your calendar to drink up or refill!
If you plan on walking for 30 minutes in the morning, put it in your calendar and update your status. You'll let your team know that you're away from your desk and spending some time re-energising and refocusing. It will do wonders for your productivity throughout the day, and you'll sit back down at your desk feeling ready to get to work. Sometimes all we need is a long walk and a good podcast to start practising self care – and you won't have to deal with the post-work back pain.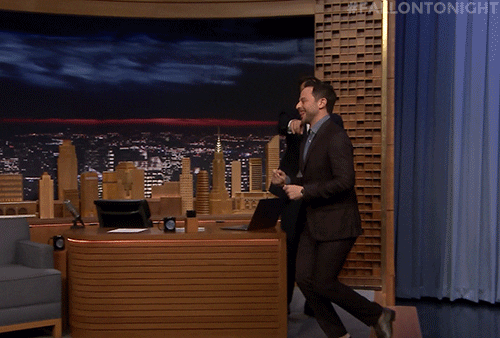 Quick jog around the office, anyone?
Invest in some new stationery or a digital tool
Buying a new planner can inspire you to plan your workday. There are thousands to choose from and can be as broad or as specific as you like – from daily planners that break down each hour of the day into chunks, right through to annual diaries.
If you're not sold on the idea of buying a physical planner, why not take things digital? There's countless digital planners out there, as well as software. Take a look at these eight different tools that will transform the way you work.
Set defined boundaries
Working through your lunch break? That's the opposite of self care. So why do 59% of managers feel pressure to work through their lunch? It's time to set some boundaries.
Boundaries can be described as guidelines or rules designed to establish safe and reasonable behaviours for an individual and can contribute to positive wellbeing.
In the workplace, it's your first instinct to help your team when they need you, often pushing your own needs to the side. But this shouldn't be the case.
Boundaries look different for everyone – so what exactly might boundaries at work look like?
Taking regular breaks for lunch time and pencilling in 10 minutes for a mid-morning coffee break
Taking sick leave to prioritise your own physical health and not feeling guilty
Being aware of your personal stress levels and mental health state, and being mindful how to improve them
Taking annual leave and not logging on during your days off
Setting strict working hours and only responding to work calls and emails during those hours
Turning off email notifications over the weekend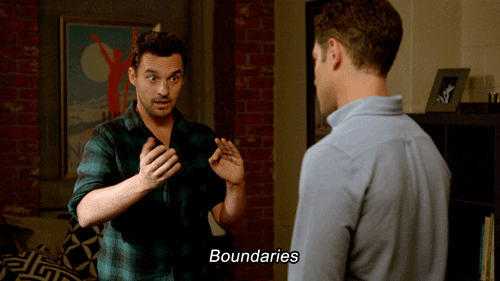 Set some boundaries and set them now…
Practice mindfulness
There are many different ways to practice mindfulness, but the main goal is to become aware of how you feel and think in that moment. Use this knowledge as a motivator and also as a chance to relax and breathe.
Use mindfulness time to unwind and take a moment for yourself. Gaining insight into the emotions that influence how you respond to your surroundings is one of the greatest forms of self-care. Doing some simple deep breathing exercises can help you be more mindful and is the easiest way to de-stress.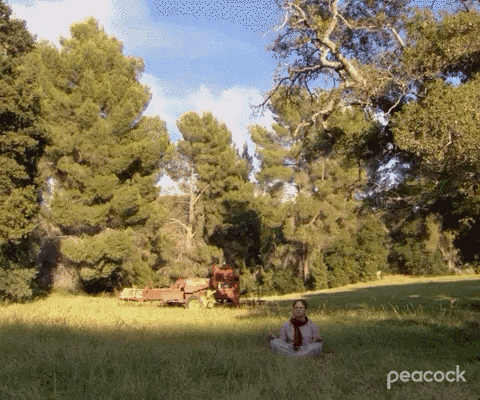 Me on my lunch break
Refresh and switch up your workspace
With many of us working from home at least some of the time, having a refreshed working area can help you feel re-energised. If possible, create a dedicated workspace away from your bedroom and preferably somewhere with a door. This way, you can log off and create a division between home and work life.
But it's not just where you set up your workplace – you want to create an environment where you'll feel inspired to be for 8 hours a day. You should invest in creating a work setup that you'll enjoy being at – after all, we spend one-third of our lives at work. Investing in a good monitor, laptop stand, plants, planner, stationery, lamp and chair are just some of the things that can make all the difference. Go one step further and buy a work teapot and some artwork to hang above your desk.
Lean into your work communities
The last two years have reminded us that we all need to prioritise self care in the workplace. Lockdowns, border closures and stay at home orders have been tough for everyone. And while we're still managing case numbers, there's never been a more important time to lean on your support system to feel a sense of belonging.
Consider your professional groups in both your workplace and outside. Do you have a place or network where you can lean on others in your field for support? Are there people in your team you can talk to or help you manage the load? If you'd like to build workplace relationships with those in your organisation, consider creating or joining clubs or social groups with your colleagues.
Whether you're leaning into professional communities for advice about your career or meeting with your co-workers for run club, it's these interactions that fulfil the human need for belonging and can help protect your mental health in times of high stress.
It's time to put yourself first
Whether you're in the office or working home, these tips will help you master self care in the workplace. Setting boundaries, prioritising movement and giving your work environment an inspiration boost are just some of the ways you can conquer the work day like the self care king and queens you are. Now put it to action!
Download the workplace wellness bundle now
Workplace wellness bundle