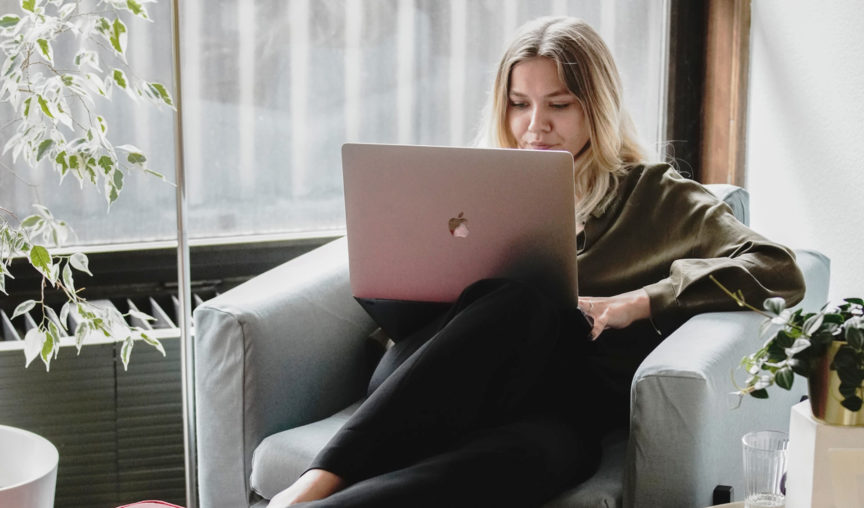 If you're already using MYOB AccountRight Live to manage your payroll, then you're probably excited to learn that Employment Hero integrates with MYOB. This means that many data points that exist in Employment Hero will sync to MYOB AccountRight Live.
This will save both you and your payroll admin hours in employee data management by reducing the need for double data handling and the risk of payroll errors that comes with it.
That being said, unlike with Employment Hero's own payroll platform, we don't have control over what data MYOB AccountRight Live receives from Employment Hero.
As a result, there are some limitations to this integration. Depending on the payroll needs of your business, these limitations might not affect you at all. If so, great!
For the limitations that do exist, there are some workarounds that will help you and your team keep this integration working well.
However, there are something that Employment Hero Payroll can do that our integration with MYOB AccountRight can't do, including:
Timesheets
Award interpretation
Rostering and roster budgeting
Time and attendance
Cost centres and work types
Employee self-service (incl. superannuation, payment details and more)
Timesheets
First and foremost, if you're paying employees using timesheets, these can't be synced from Employment Hero to MYOB AccountRight Live. While you can still use Employment Hero's timesheet functionality to manage timesheets (and we encourage you to do so!), these will need to be exported before each pay run.
Your payroll admin will then need to import these timesheets into MYOB AccountRight Live. 
There are still benefits to using Employment Hero's timesheet functionality regardless (including having your employees submit their timesheets via our mobile app), but unlike with Employment Hero Payroll, timesheets won't be automatically synced to your payroll platform.
Award interpretation
Employment Hero Payroll has over 45 of the most common built-in modern awards. If your employees are submitting timesheets and covered by an award, Employment Hero Payroll can automatically allocate the appropriate entitlements for overtime, work types and more.
Rostering
Employment Hero Payroll enables employers to develop their own rosters, as well as templates to be reused for different locations of work types. Employees can accept or decline shifts, as well as bid on open shifts. Budgeting also ensures you never end up with too many qualified staff at once.
Time and attendance
Using a self-serve kiosk (usually an iPad or tablet device), employees can enter their start, end and break times. This data can then automatically create timesheets to be paid in the next pay run—never chase a timesheet again!
Cost centres and work types
If you manage more than one location, cost centres allow you to keep track of where operational costs are incurred, as well as the different types of work conducted at each site.
For example, the Hypothetical Hotel is both a public bar and a drive-through bottle shop.
Working behind the bar and working behind the register at the bottleshop are different types of work and carry different types of entitlements.
Employment Hero Payroll can make sure staff switching between the two are paid fairly (and help Hypothetical Hotel stays on the right side of Fair Work).
Employee self-service
One of Employment Hero's biggest benefits is putting the onus back on your employees to complete their employee file and keep it up-to-date.
Employment Hero syncs most of these data points through to MYOB AccountRight Live. However, there are some important data points that can't be received, including:
Superannuation details including fund ABN, name and USI number, and the employee's own account details
Pay details like pay rate template, anniversary date and normal working hours per week

Employment history including role/title, start date and end date

Tax file exemptions (e.g tax-free threshold and offsets for senior and pensioners, or zone, overseas forces, dependent spouse or dependents) or debts (HELP, SSL or TSL debts or financial supplements)
Again, we strongly encourage you to use Employment Hero to maintain this data and ensure your employees keep it up-to-date. The limitation is simply that MYOB AccountRight Live won't update these details in its own platform; it will need to be done manually.
Potential issues with timesheet employees
If you are paying employees with timesheets, please note that there is a known issue with MYOB AccountRight Live that will be impacted by your integration with Employment Hero.
When a rate change or wages change is made in MYOB AccountRight Live, "Standard Pay Base Hourly" changes to the default fortnightly hours. MYOB customers manage this by manually editing the standard pay base hours each time they edit the wages in MYOB.
Without an Employment Hero integration, the MYOB admin is the only user who can edit the wages section and can remember to reset the standard pay base hours each time changes are made.
However, once you integrate with Employment Hero, any update to an employee's file (made by an admin or the employee) will re-sync the entire employee file to MYOB AccountRight Live.
This re-sync will trigger MYOB AccountRight Live to default the employee's "Standard Pay Base Hourly" back to the default fortnightly hours.
This limitation is not specific to Employment Hero's integration with MYOB AccountRight Live — it occurs with or without an Employment Hero integration, and as such, it's not in our control to fix it.
Instead, we recommend payroll admins of timesheet employees follow this guide before each pay run to identify if any settings need to be updated.
The wrap up
While there are some limitations of the MYOB AccountRight Live integration, these will only affect some businesses. If your employees are full-time and salaried, these limitations are unlikely to affect you.
But if you have timesheet employees, are paying for modern awards or require stronger automation between your HR and payroll platform, Employment Hero Payroll may be a better fit for your organisation.
Reach out to one of our team members now to see which payroll platform is best for you.
Looking for more resources? Here are a few great ones from our team:
Guide to paying your staff correctly.
Payroll can be confusing. Let's break it down into simple steps.