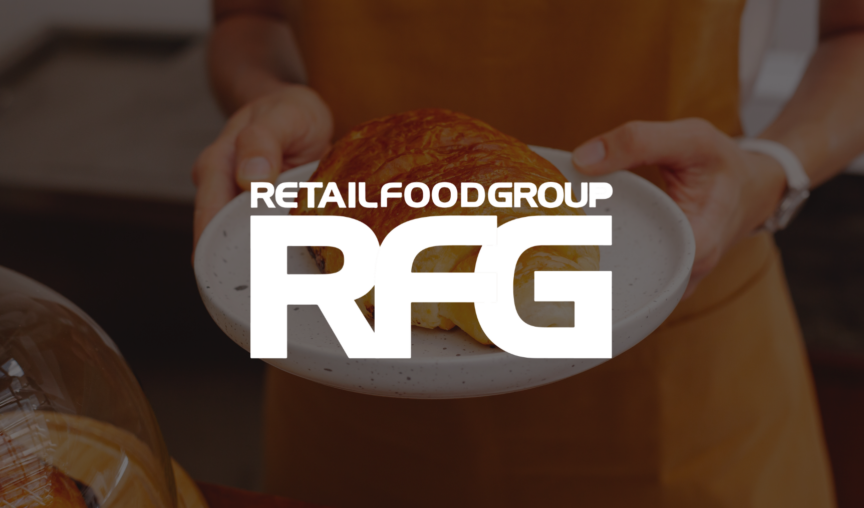 The fast-food space is constantly evolving, making it increasingly difficult for businesses to ensure they're compliant. Franchise giant, Retail Food Group Australia, knows all too well the importance of maintaining compliance in this complex space.
Challenge 
Retail Food Group's rapid and impressive expansion (including Gloria Jean's, Crust Pizza and Donut King) meant the group had hundreds of employees working under a number of different awards and pay rates across the country. This put greater strain on its existing HR processes.
With Retail Food Group being publicly-listed, Chief Human Resources Officer, Damian Tarry, immediately saw the need to implement an HRIS and payroll system that was transparent and compliant.
Bringing four businesses together, who each had numerous outlets, meant Retail Food Group faced:
Four different payroll systems;

Data that was spread across their different franchised businesses and not easily accessible by HQ;

Paper-based systems that were prone to human error (misplaced or mishandled);

Four different paper-based onboarding systems.
In addition, Retail Food Group is a publicly listed company, which increases its responsibility to ensure it is compliant. Damian began his journey to find a solution.
"After I originally met with Ben and key members of the team, the rapport, trust and purpose identified played a big factor. No other system was shortlisted; they didn't meet our criteria which broadly included connectivity, convenience, compliance, ease of use, innovation and price."
Solution
A purpose-built HRIS for Aussie companies on the ASX
The trust that Damian had in the Employment Hero team wasn't unfounded. The platform itself was the best fit for what Retail Food Group needed from an HRIS, meeting both operational HR and payroll needs. The company responsible for auditing Retail Food Group had their own requirements for the HRIS as well and Employment Hero was able to build this into the platform, making it available for all customers with external auditors.
What makes Employment Hero the clear choice for companies like Retail Food Group is its business portal framework, providing a level of transparency that was previously inconceivable.
"The business portal gives C-level HR managers like Damian visibility of all the organisations that are part of the group," says Ben Thompson, Employment Hero's CEO. "With each business or franchise independently managing employment, the business portal gives administrators a line of sight across the entire network. From a single location, they can review compliance with policies, HR processes, payroll and Modern Award pay rates."
It wasn't just Damian who saw the benefits to Retail Food Group. "Onboarding has been made very easy and provided us with a sense of comfort knowing the compliance achieved through the integrated process," says Damian. "We are frequently complimented by incoming employees on the system and ease of transition into our business."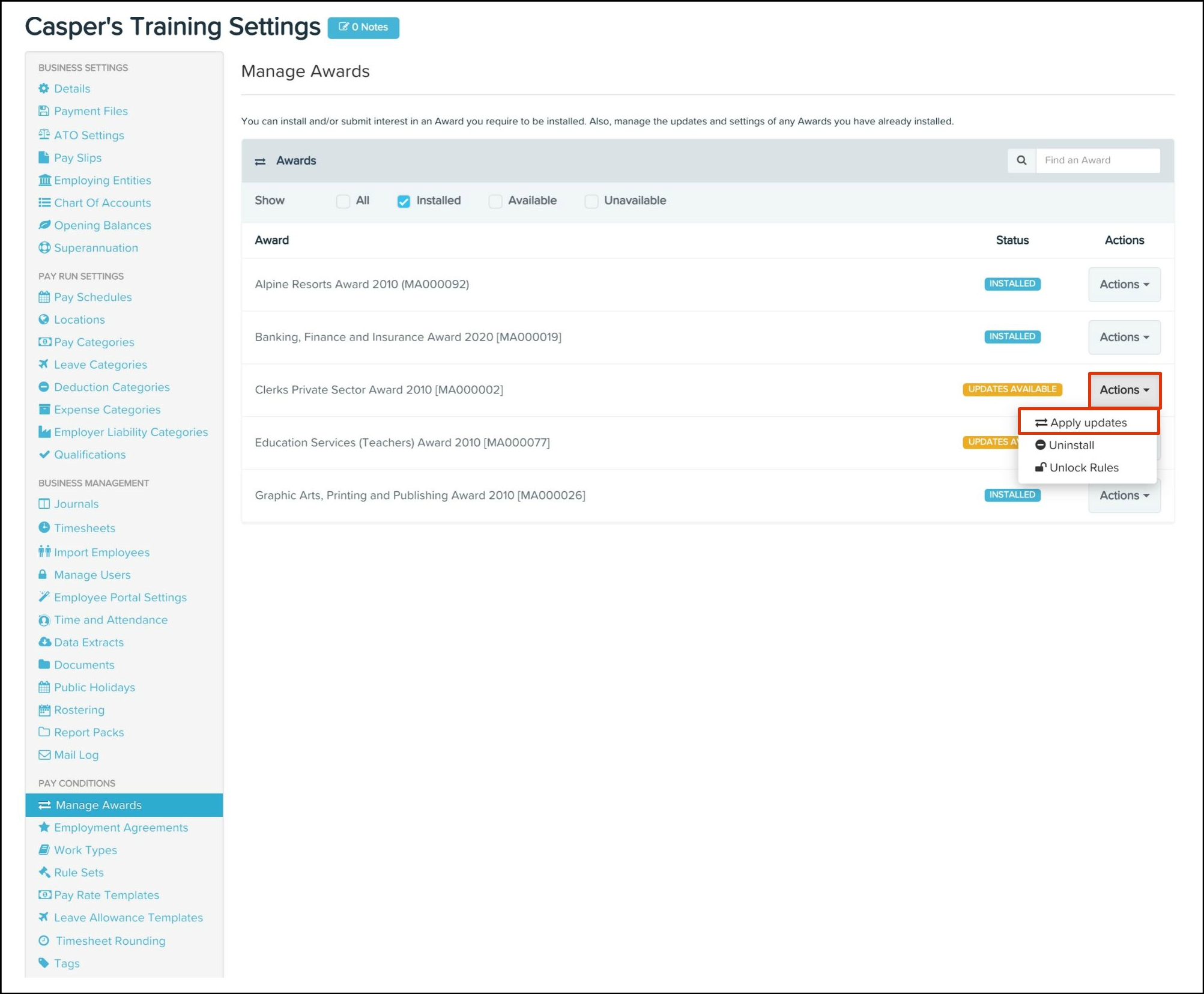 Modern award interpretation feature 
Helping franchisees meet The Fair Work Amendment (Protecting Vulnerable Workers) Act 2017
In September 2017, the playing field shifted once again. Following a number of high profile wage theft cases not related to RFG, the federal parliament passed the Fair Work Amendment (Protecting Vulnerable Workers) Act 2017. Franchisors are now culpable for breaches of the Fair Work Act committed by their franchisees, with a ten-fold increase in fines.
The onus was placed on Retail Food Group and companies like it to demonstrate that they had systems in place, including audits, risk assessments and reviews, to protect the employees of the franchises it owned. Having already implemented Employment Hero, Retail Food Group was confident that their network was protected from any action that could stem from this amendment to the Fair Work Act.
Impact
With audit-friendly functionality and an in-built review module, Employment Hero was a step ahead of the Vulnerable Workers Act. Employment Hero has been built to give people the confidence that their franchise network is compliant and can be administered efficiently by as little as one employee.
Damien said, "I highly recommend both Employment Hero and HeroPay for businesses as they will automate so much, provide valuable information for employees and managers and strengthen a company's compliance and IP."
Find out how Employment Hero can help your business as well by booking a demo.👇