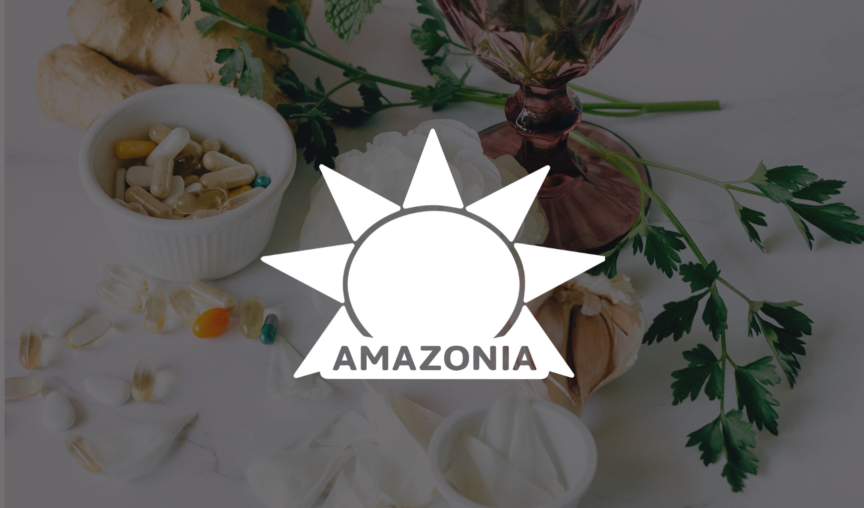 Yohann Azleem is the CEO for Amazonia, a global health company that specialises in certified organic, wholefood supplements and plant-based food products. From their Gold Coast HQ, Yohann manages 28 employees based across the country, many of whom are regularly hitting the road to represent their extensive range of natural products. 
Challenge
Having a distributed team meant that Amazonia needed to have cloud-based software, but the standard options simply weren't cutting it for the company's needs. From leave management, to distribution of payslips and storage of employee details, working with online forms, paper documents and the filing cabinet was making life harder than it needed to be.
"In all seriousness, we used to track leave on Excel and it wasn't even a shared file," says Yohann. "It was an Excel spreadsheet that was in Google Drive. Everyone had to put in a leave request on the same sheet and then email the manager who would put you into the spreadsheet and work out who else was on leave."
The traditional way of onboarding employees was another time-consuming task. Managers had to personally ensure that new team members saw and signed a range of policies and agreements, as well as filing position descriptions and contracts.
Solution
Yohann chose streamline Amazonia's HR processes with Employment Hero. Paperless onboarding and employee self-service are just some of the benefits Yohann and his team have noticed since launching the platform. Employment Hero's desktop and mobile apps mean that the team can stay connected whether they're on the go, or interstate, while OKRs will ensure the team is aligned in the future.
Onboarding made easy
Welcoming new employees to the team has never been easier for Yohann and his managers. Now running on a completely paperless system, onboarding has gone from a complex and multifaceted task to a streamlined experience. Whenever a new employee enters the system, all of their policies and onboarding material instantly hits their inbox. 
"Now when we're entering a contract for a new employee, it triggers all the bits and pieces." says Yohann.
Amazonia's managers can easily keep track of an incoming employee's onboarding progress, and the platform will alert the employee if there are any remaining actions required. The fact that all actions are documented in the app has allowed the team to maximise efficiencies and easily distribute new information.
"I don't have to have one person going to find an agreement or retyping and editing in Word; you can edit the whole template in the app and send it. The electronic signatures have been captured and it's all there."
A transparent system that works for all 
With Employment Hero, Amazonia employees no longer have to go through their managers to access their own information. The platform's people management functionality makes administration tasks simple. Employees can access their own employee file, having access to view and update their own data within the self-service portal.
"The biggest thing for me is transparency and accessibility, for both the employee and the manager," says Yohann. "Instead of going to HR and finding out their leave balance, the employees can get a payslip, jump onto Employment Hero and everything is there."
The platform has been widely embraced by the team, with the remote staff members using the mobile app to manage HR from wherever they are. Yohann flags the easy user experience and interface as a major plus; whatever HR function his team needs to access is literally at their fingertips. "The ease of use, from an employee point of view compared to what we had is just miles apart. That transparency has really lifted the trust of our employees with management."
A great way to keep in touch
One of the features that the team at Amazonia are using the most? The whole team is having fun with Shout Outs. Displayed on the Company Feed inside the Employment Hero app, Shout Outs allow anyone in the team to highlight great things—whether that's personal milestones or business successes. 
"Every time there's a birthday or something significant for one of our employees, I use the Shout Out feature and we all use emojis to interact." 
Go-getters, goal setters
Up next for Amazonia will be the introduction of objectives and key results (OKRs), the goal-setting framework that has helped companies around the world achieve major growth. Built into the Employment Hero platform, OKRs can improve productivity, provide clear direction and help employees visualise their contributions. The app allows everyone to see the goals on an individual, team and company-wide level, again ensuring transparency and strategic alignment. The team can also check in on their goals from anywhere, removing the need for Yohann to physically track progress.
"I've used OKRs in previous roles and had to either manually track them or physically on a whiteboard. It's great that we can do it through our HRIS; the platform can manage and track that — which means that I don't have to."
Impact
Implementing Employment Hero has had a significant impact on Amazonia's HR operations, from streamlining onboarding processes to improving engagement and capturing important information. Ultimately, Employment Hero has given time back to everyone on Yohann's busy team and improved a sense of trust and transparency throughout the business.