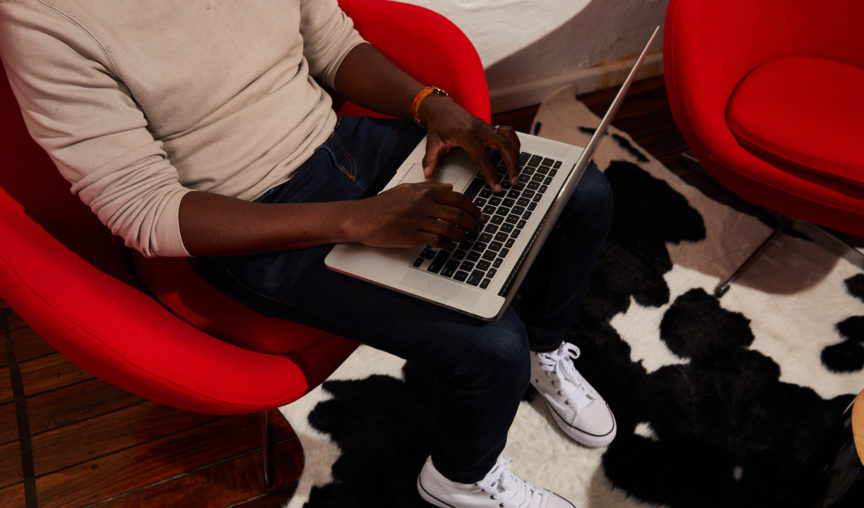 Are you across your employees' financial wellbeing? As the future of work starts to blur the lines between work-life balance, work-life integration, and many other HR trends forecasted for the decade ahead, it's now easier than ever for an employee's wellbeing to take a dip. You're probably aware of how to support your employees' physical and mental wellbeing, but what about their financial wellbeing? In times of economic uncertainty and the rising cost of living, you could have an employee under immense financial pressure, and not even know. If you want to learn more about financial wellbeing and how it can affect your business, read this. At the end of the day, the support you provide your employees' can have a great impact on their professional and personal life, so it's important you support them in every way you can. Human resources are the go-to people when employees are faced with tough times in their personal lives. This is no different when it comes to financial hardship. There are many ways you, as a people manager, can assist your team's journey to financial wellness. However, if you're sitting there thinking, "what has my teams' financial health got to do with me in human resources?", we're here to tell you – a lot. While it might sound easier to turn a blind eye to your employee's financial worries, it could actually cost you greatly.
The problem
They say that money talks, but why is no one talking about money? When an employee is struggling financially, it can have a knock-on effect that could lead to a decrease in their performance at work. In Australia, wage growth is remaining stagnant and the cost of living is rising. This is placing more stress on individuals to cover basic necessities – which could lead to an impact on their mental wellbeing. According to a study by SHMR, 83% of HR and people managers reported that an employee's financial worries can impact their performance at work. Additionally, another study by PWC found that almost half of employees who are stressed about their current financial situation are less productive at work. With statistics like this, it's important you support your employees' financial wellbeing. You'll also reap the benefits long term, as companies who support their employees' wellbeing see lower rates of absenteeism. While employee financial wellbeing can be perceived as a tricky topic of discussion, it's one that can provide a lot of assistance and value to those who need it most. More often than not, those under financial pressure will suffer in silence and not seek help. This stress can lead to an impact on their mental and physical wellbeing, as well as their ability to perform in their role as they normally would.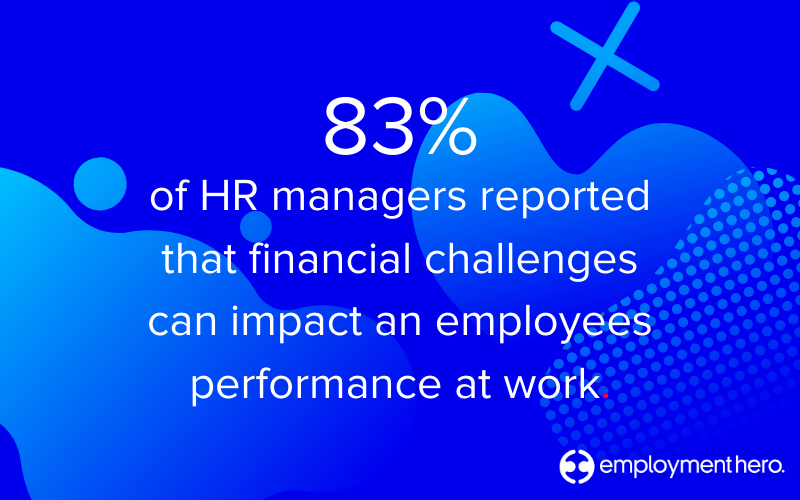 The ideal outcome
If you want your employees' to be financially well, it's important to educate and equip them with the tools they need to make good decisions. While we know your finance team aren't available to give in-depth personal advice to each and every employee, giving general advice is a great place to start. It's important you offer your employees' access to services or perks that can help improve their financial wellbeing. For example, you could hold a series of 'lunch and learns', ranging from how to complete a tax return to how to start investing. If you're ready to talk the talk, and walk the walk, read on as we explain four ways you can work with other teams in the business to educate and improve your employees' financial literacy.
Organising lunch and learn sessions to cover basic financial tips
There's no denying we don't get taught much about financial literacy in school or university (unless they're studying something related). When it comes to talking about finances, it's important to acknowledge everyone has different backgrounds and education levels. As a people manager, why not team up with your finance department to organise a lunch and learn session? It's a great opportunity for people to ask questions related to finance, whilst also getting the finance professionals in your team to share advice. A great example of a lunch and learn would be around how to lodge a tax return. The session could include the basics of submitting a tax return and include what you can and can't claim.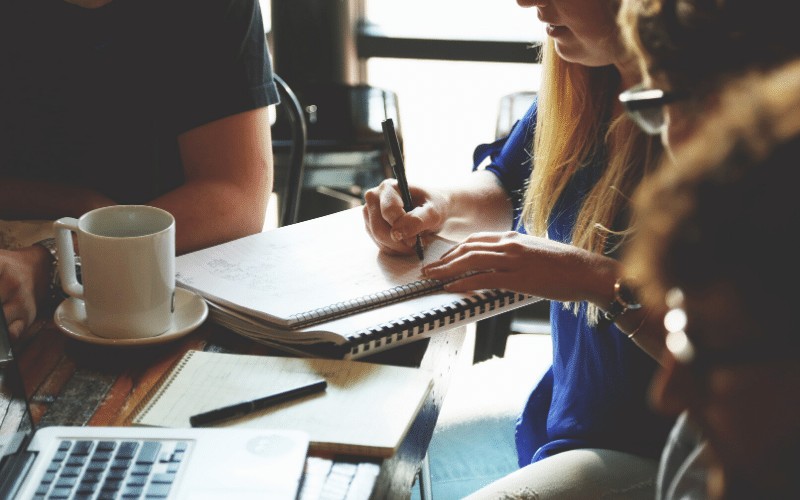 Using Employment Hero to give your team access to InstaPay
Did you know that 21% of Australians don't have access to at least $500 in case of an emergency? This statistic means they are forced to take out payday loans with extremely high-interest repayments, which can ultimately lead to further debt and more stress. At Employment Hero, we offer our customers and their employees' access to InstaPay. InstaPay allows your team to access a portion of their earned wages prior to their official payday. If you're wanting to use InstaPay in your business and give your employees' the opportunity to access their wages in real-time, get in touch with us today. One of our friendly small business experts will walk you through a demo.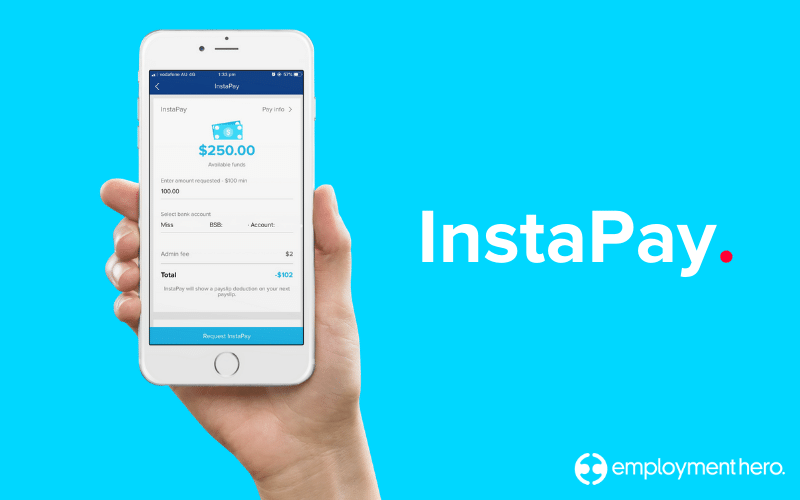 Providing employees with access to an EAP
It's important to acknowledge how financial stress can impact your employees' mental wellbeing. Without your team directly telling you their financial stress is impacting their mental health, it's hard for you to know. By offering access to an EAP (Employee Assistance Program), they will have access to confidential professional services 24/7. At Employment Hero, our EAP gives access to online, face to face or over the phone support when the employee it most. We also offer a manager support hotline and immediate crisis counseling. If this is something you want to provide your team with, get in touch with us today and we'll run you through a demo of Employment Hero.
Offering employee benefits and perks that can reduce their financial pressure
It's important to remember that perks aren't just for fun, but they're practical too! By offering additional perks at your business, you can reduce the financial pressure on your team. At Employment Hero, some of the perks we receive are:
Free breakfast

Personal training sessions

Yoga

Basketball competitions

Coffee and tea available in the kitchen
These also improve your teams' mental and physical wellbeing, especially when you add in exercise perks – hello endorphins!
The Wrap Up
At the end of the day, you can play a significant role in aiding employees' financial literacy and freedom. While it's often seen as a hush-hush topic, it's important to remember that employers have a duty of care. This duty of care ensures that their team's wellbeing is in good shape – and this includes financial wellbeing. Consider how you can implement different perks and activities in the workplace to ensure employees have the opportunity to receive education and support.
Want More?
If you want to learn more about what your employees want, download our FREE whitepaper here. 👇👇👇