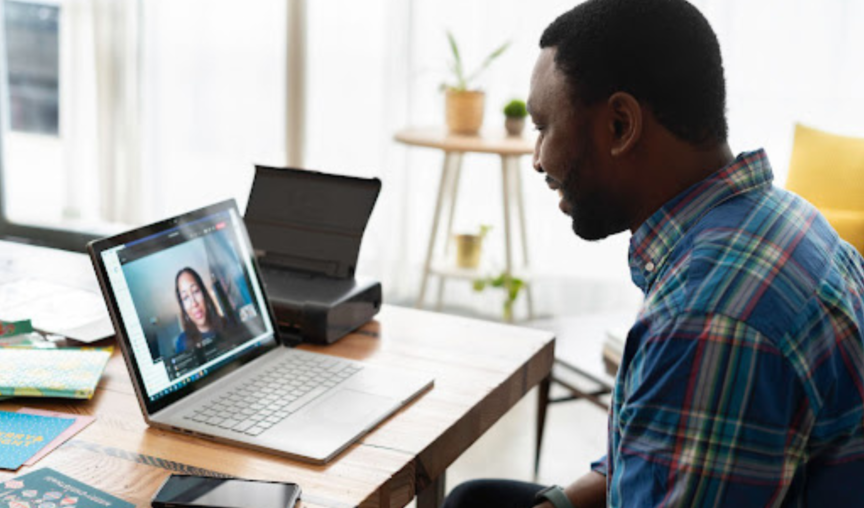 Have a new role in your business that you need to fill? Not sure what you need to consider in order to make it happen?
The recruitment life cycle has all the steps you need to be aware of the moment an open position in your business comes up. It often begins with the requirements for a candidate, and ends with a successful hire.
But that's not all. There's a lot more than meets the eye in between those stages of the cycle, such as preparing, sourcing, screening, hiring and onboarding.
Let's take a deeper dive into what the recruitment life cycle is, why you should be paying attention to it and more.
What is a recruitment life cycle?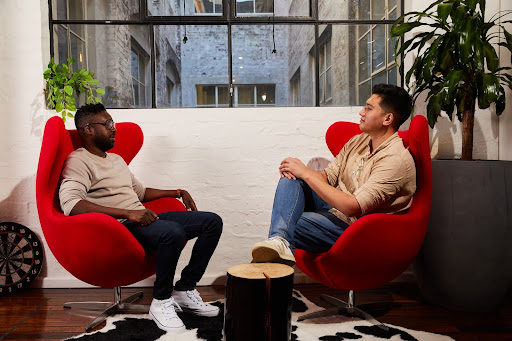 What does a candidate go through once they apply for a job in your business? What is your screening process like? How do you onboard them?
These are the questions a recruitment life cycle helps you answer. They're the essential steps you need to go through with your hiring managers, on your quest in attracting the right talent for your business.
With the average time to fill a position taking 44 days in the tech industry alone, and a lot of competition to contend with – it's vital to get your entire hiring process right. It's no easy task either. From the job description to the job boards, every step your candidate goes through becomes their first experience of your company.
With so many stages of the recruitment process to stay on top of, a recruitment tool like Employment Hero can be a powerful companion as you build that dream team.
Not only does it help you onboard them, it also keeps them on top of any contracts or policies that need signing and keeps them engaged. Smooth, we know.
Who is responsible for the full cycle recruitment process?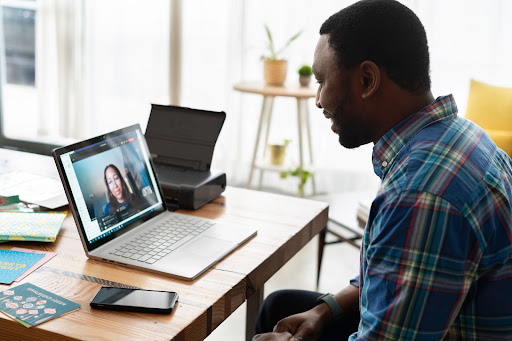 According to the CIPD, the length and complexity of the full cycle recruiting process will typically vary depending on a business' size and resources.
In a small business there is usually one person responsible for the entire recruiting process. This person is usually called a full cycle recruiter – in other words, someone who oversees every recruitment stage of your company.
In a medium-sized business, the responsibilities are usually split amongst the HR department. This means that there will be someone different handling each stage of the recruitment process.
What is a full life cycle recruiting process?
No matter where you're based in the world, and where your shiny new role might be based – if you're looking to attract the best talent, it's best to review your entire recruitment process. In other words, your end to end recruiting process. After all, you want to bring in the right people to the business you've worked hard to build.
With so much competition, paying attention to the candidate's experience from the beginning can make a huge difference, for any potential deal breakers in whether or not your business is successful in hiring the best candidate available.
The 6 different stages below will walk you through exactly how you attract the best talent. From clearly defining your new role, shouting out your new job opportunity, to preparing to onboard your new employee.
The 6 different stages of the recruitment life cycle
1. Define the role you're hiring for
Clearly set out the requirements and responsibilities of the role you're recruiting for. You'll also want to mention what it takes for a candidate to be successful in the role.
Not sure where to start? Think about whether their years of experience an important prerequisite – or if you are after a specific skill set. You'll also want to be clear on who the role is reporting to, and how they can grow in the company.
2. Craft a standout job description.
Now that you've got all the important details captured, you want to create a standout job description.
This doesn't mean using fancy adjectives, and long sentences. It can be as simple as clearly outlining the job responsibilities, the nice to haves, and the hiring manager in case the candidate has any questions.
The best job descriptions are clear, to the point, and easy to understand. Speaking of which, make sure there are line breaks too – avoid long paragraphs at all costs. Don't make it hard for people to read. Large chunks of text is a common mistake we see quite often.
Now that the role is clear, don't forget to talk about the company! Convey your company's mission– are you trying to solve any particular challenges? Narrate it so that any potential candidates will want to learn more.
Wrap it up by mentioning any benefits and whether or not you are office based, hybrid, or fully remote.
Feeling lost? Use our handy template as a guide. It's free.
3. Determine where and how you'll advertise your new position
Now that you know exactly the type of candidate you're looking for, the next step is to figure out where they might be looking for their dream job – in other words, your new role!
Are they on LinkedIn or Twitter? Looking at job boards? If that's the case chances are you might have to be on multiple platforms which is both time consuming, and frustrating with all those passwords to remember.
Say good bye to all those 'Forgotten your password?' emails you've had to request and make your life easier by using Employment Hero.
Our built-in Applicant Tracking System (ATS) lets you easily manage your candidates and job ads on different job boards all from one central place.
4. Design your interview process
How many rounds are there until that elusive final round interview in your process? The interview process is quite often the biggest factor that filters out the good – and not so good candidates.
For instance, if a role sounds amazing – but there are too many interview rounds, chances are they will find another job half way through your process because it is too time consuming. It also takes away your team from their day to day priorities.
On the other hand, if your interview process does not give room for you to make sure they can carry out any day to day activities, you leave room for doubt.
Don't forget to:
Find a balance by making sure that your interview process for a junior role will look different to that of a senior leadership position.
Create a list of technical questions specific to the role, figure out who the candidate is meeting with and how that relates to the role – is it their direct report? Colleagues they'll be working with?
Consider determining whether a task is required to be completed – if so, make sure you give them enough time to give it their all.
5. Send a letter of offer
Sending a letter of offer is arguably one of the most exciting – and nervign part of the process.
Have peace of mind by keeping everything in one place using Employment Hero's recruiting software. That way, when they move onto the onboarding process you can keep track of what needs signing.
6. Have a stellar onboarding process
Set your newest team member up for success from day 1 by making sure you have a smooth onboarding process. After all, first impressions count.
Simple things such as having contracts all in one place, and letting them know in advance what their first week with you will look like can help them feel confident and organised.
Take a deeper dive into the important details of these crucial stages and check out our super thorough recruitment guide here.
Can small to medium-sized companies use the life cycle recruiting strategy?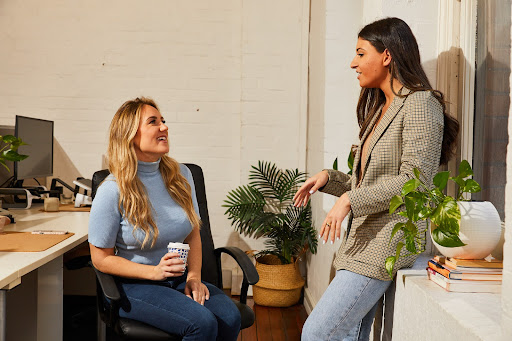 The short answer is yes. The entire recruitment life cycle process might seem lengthy and time consuming for a small to medium-sized business which already has a lot on their plate. But the reality is, we need not look far to see what's going on with the war for talent to understand the importance of adopting a life cycle recruiting strategy.
In America alone, large tech companies such as Google and Facebook have been building attractive places of work to make them appealing to their workforce. Elsewhere, conflict appears often in the great debate on whether or not workers should go back to the office, or remain fully remote-first. In fact, there's talk of going back to the office being a myth for many.
With the world around us changing, and our expectations intertwining with these changes, paying attention to your life cycle recruiting strategy from the beginning will help your business stand out from the competition. Regardless of what size your business is, by incorporating suitable benefits such as being remote-first, it will give you a much stronger chance of signing your ideal candidate.
What are the benefits of full-cycle recruiting?
1. Gain clarity on what the hiring manager's ideal candidate is
Talent management is tough when you're building teams across different parts of the business – all looking for different things in their ideal candidate.
Whether it is the start of the recruitment stages where you're sourcing candidates, or the crucial selection process, having clarity on what the ideal candidate looks like can help your full life cycle recruiter easily identify values and skills to look for, and avoid confusion. After all, they talk to tons of people each day.
In fact, Gartner found that leading organisations are shifting away from candidate profiles, and towards defining essential skills needed to get the job done.
2. Create a stellar candidate experience
Knowing exactly what stage each candidate goes through when they interview for your business, means that you're able to ensure that they have a stand out experience.
And with tough competition out there, this can make all the difference between them accepting an offer from you or your rival.
Their impression of your business starts forming from small things such as scheduling interviews, ensuring they have a single point of contact to ask any questions, and making sure they know what's ahead at each stage of the process. After all, they want to be prepared to impress you too.
What are the disadvantages of full-cycle recruiting?
1. Lack of room to hire for potential
Sometimes, depending on the seniority of the role, hiring for potential can be great – but having too rigid a strategy can prevent this from happening.
In this case, hiring for potential means that you come across your ideal candidate, but they might not have the necessary technical skills when they start. However, they have some outstanding traits that make them the right fit for your business.
In order to allow some flexibility for this, you may want to work with the hiring manager to clarify what is important for the candidate to have, and sift this through a 'nice to have' or 'can be learnt' filter.
Should you do so – make sure you clearly list these in your job description so that any potential candidates do not self-reject in the process.
2. Building a strategy can be time consuming
From organising initial scoping meetings with all your stakeholders and hiring managers, to planning out what the strategy looks like – these activities can be time consuming and take your team away from important priorities, which can be stressful for small teams.
But your team's effort will pay off. The benefits of having a long term plan in place that will help contribute towards building your dream team is like no other.
Streamlining the stages of recruitment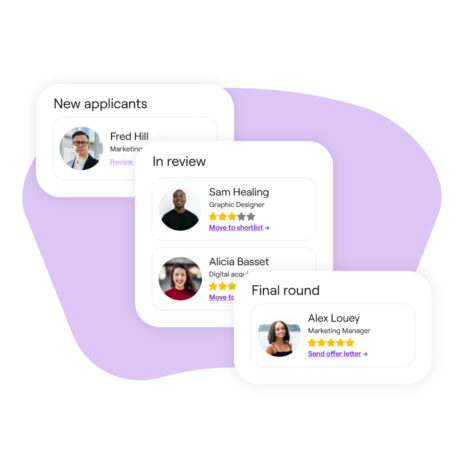 Wondering if there's something that can help you with each stage of your new end to end strategy? You're in luck.
Employment Hero happens to cover every aspect of the employee lifecycle: from recruitment and onboarding to engagement, productivity and success.
Keep track of all the contracts that need signing easily, and everything discussed in 1:1s stored in a centralised and accessible location via the platform. Set your team up for success by saving them time – and the stress of remembering the passwords to all those different platforms you're using.