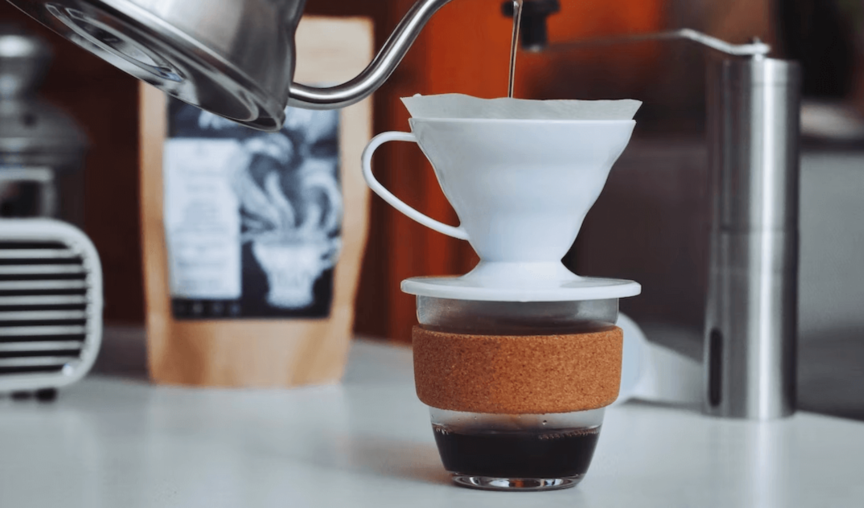 Goodbyes are never easy.
It's always a sad occasion when a colleague leaves a business, but it's also a great time to show your appreciation for the work they've done while on your team. And what better way to recognise them than giving them an awesome farewell gift to remember your team (and your company) by?
No matter their reason for leaving — whether it's transitioning to a bigger company in the same field, pursuing a Master's degree or a PHD, going full-time with their side hustle, or just taking a much-needed break, you'll want to show that you care and support them. And that it was a huge pleasure and honour to be able to work with them and learn from them.
There's nothing worse than receiving a gift from your team and realising they don't know you or your interests at all — and that's certainly not the reaction you want your departing coworker to have.
So, if you're stuck on ideas for a great farewell gift, we've got 41 awesome suggestions just for you.
Should you get goodbye gifts for coworkers?
We believe the answer is yes, unless you're not on good terms with them. If they've been terminated, or haven't been great team players and hence you're more overjoyed than sad that they're leaving, that's fair enough.
Ultimately, it's a nice and thoughtful gesture, and a great way to wrap up that employee's experience in the company. Adding a personal touch with a farewell card and best wishes from everyone will also leave a lasting impression on them too.
How much is a reasonable contribution for farewell gifts?
It really depends on how close you are to the recipient — if it's a beloved coworker or your 'work bestie', you're always likely to spend more. Contributing anything between $5 to $20 generally won't go wrong. Put in however much you can afford to give, and don't be pressured to contribute more if you're not comfortable with it.
The more people you get to pitch in for the gift, the bigger the budget, so it always helps to spread the word.
Now, shall we get started on our list of the best farewell gifts for coworkers? Here's to new beginnings and the start of a whole new chapter.
Gift ideas for creative team members
1. Wall art or prints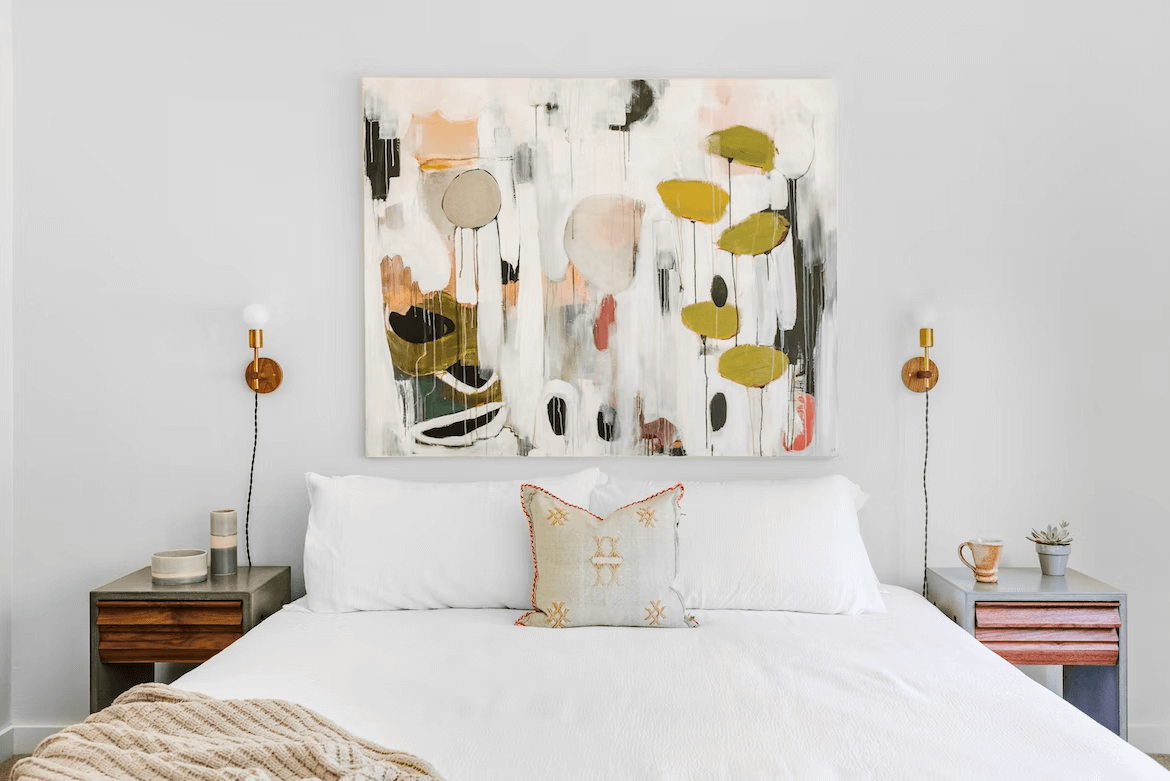 Chances are, they have an incredibly cosy home or room that's just oozing with personality. A gorgeous and unique wall art piece would be the perfect gift for them, to add colour and style to their personal space.
If they have an artist that they absolutely adore, even better – purchase one of their pieces of work or prints for them!
2. Funny mugs
Mugs are an all-time essential, regardless of whether we're working from home or the office — so giving them their own mug as a farewell gift is not only practical, it'll give them a real good chuckle too.
They'll be using it everyday in their new roles and reminisce on the good times they've had. Pick one with a cheeky quote like 'Dear traitor, good luck finding better co-workers than us!' or 'Goodbye, don't cry! We won't!'
3. Gag gifts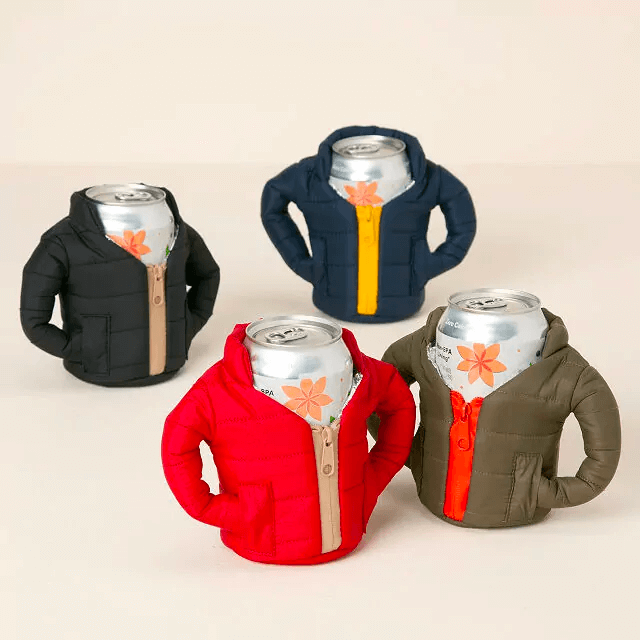 Basically strange, (mostly) useless but hilarious, gag gifts are the best farewell gifts for those who love a good prank. And if you were looking to bid them farewell with a bang, gag gifts make for a memorable keepsake too.
4. Movie or theatre tickets
If they are huge movie or theatre buffs, why not surprise them with tickets to the latest showing? And while you're at it, upgrade them to the most luxurious seats possible so you'll give them an experience for a lifetime.
They'll certainly be brimming with excitement and eager to share all about it with the team once they've watched it.
5. A voucher to a fancy restaurant they've always wanted to try
Sometimes you just can't bring yourself to make that splurge — which is why great farewell gifts do it for you! If your departing coworker has been raving about wanting to try this restaurant on the block for ages, it's definitely going to be a delightful surprise for them to receive this voucher.
Now they can feast wholeheartedly, without the guilt!
Gift ideas for active team members
6. Full body or foot massage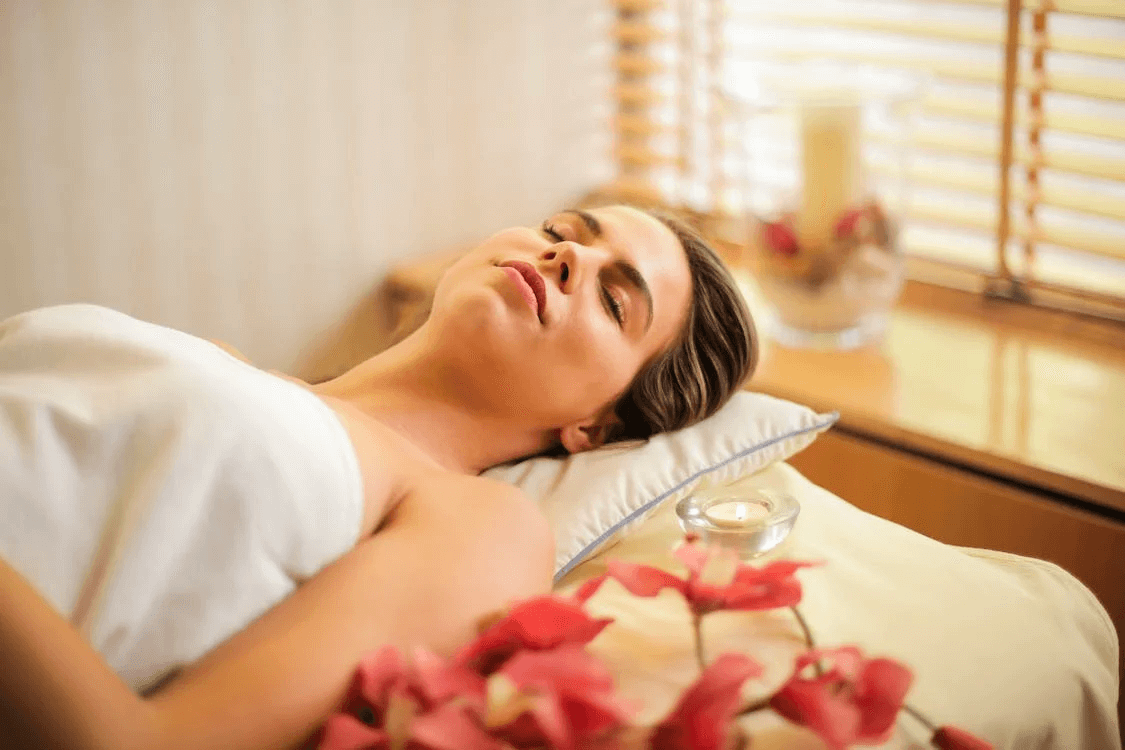 Since they're always doing something sporty like hiking, gymming, or bouldering, we're certain an indulgent full body massage or foot massage is in order to soothe those aching muscles. If you have the budget, we'd say the longer the duration of the massage, the better. 3 hours, anybody?
7. Camping equipment
Is your coworker an avid camper? Perhaps they need a brand new thermos flask, a quality sleeping bag, or a sturdy 5-person tent to fit the whole family?
If there's something that's been on their wish list for ages, now's the perfect time to make that wish come true. They are sure to be eternally grateful for this goodbye present!
8. Sports shoes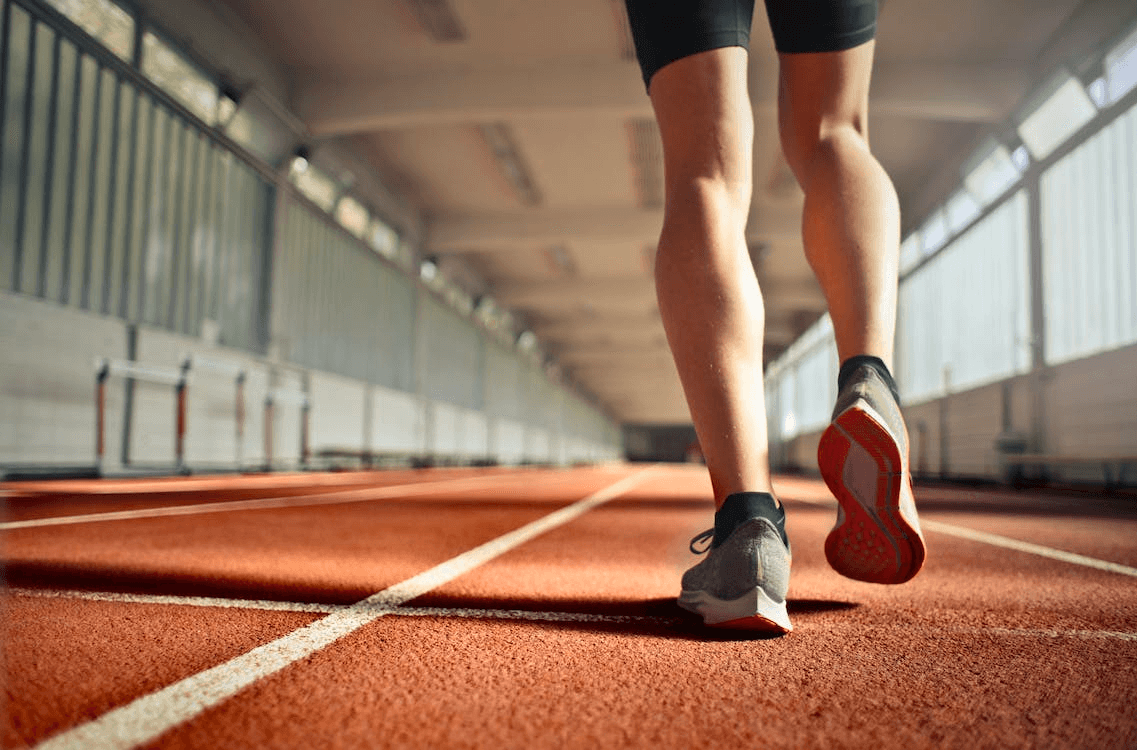 Sometimes it can be hard to justify buying a new pair of sports shoes when yours aren't spoilt, they're just old. If your colleague is always hitting the gym, breaking a sweat, or going for regular runs around the neighbourhood, a new pair of shoes will come in handy.
Be sure to check their shoe size before purchasing, or keep the receipt so they can bring it in for an exchange if it doesn't fit right.
9. Activewear brand vouchers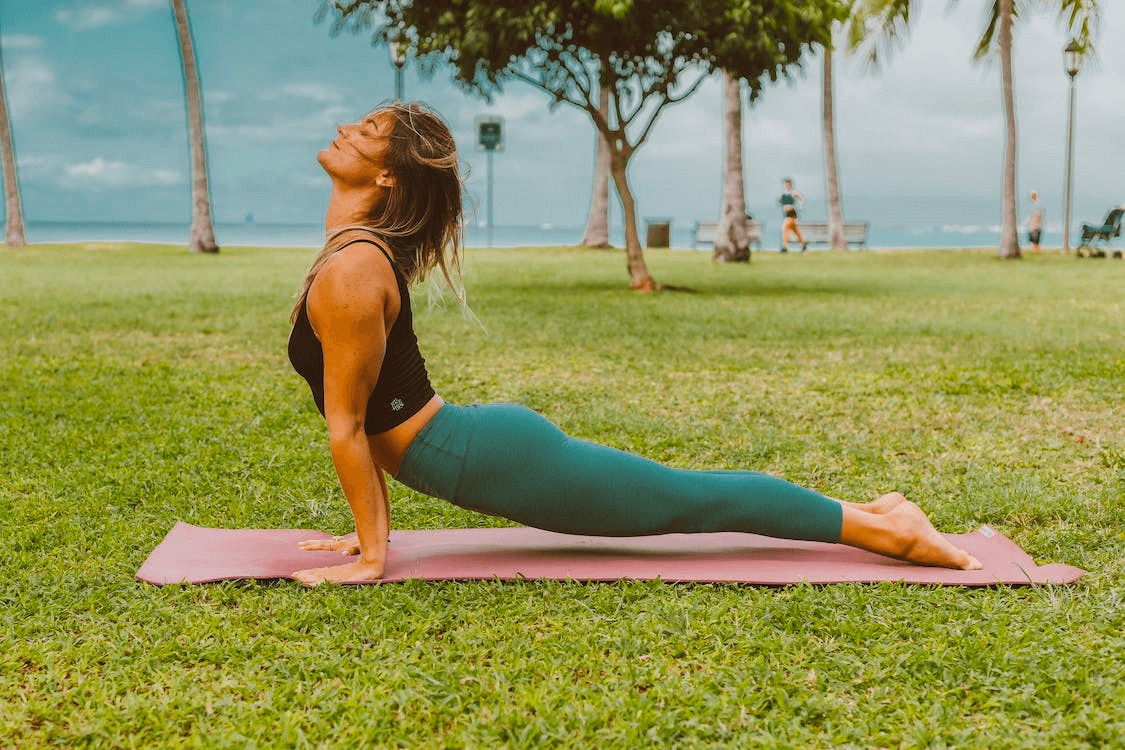 Which activewear brand are they obsessed with, or even turn up for work in? Nike? Adidas? Lululemon? Lorna Jane? Under Armour? Sports junkies will never have enough activewear, which makes a voucher for their favourite brand an ideal gift.
And why a voucher? Because it gives them the freedom to pick out whatever they want!
10. Backpacks
Great for travelling, hiking or just exploring the outdoors, a sturdy backpack that can hold plenty of things is a must-have. If your beloved colleague hasn't invested in a good one, here's your chance to make their day.
Versatile, practical, and tailored to their interests, get one with lots of compartments that tick all the boxes.
Gift ideas for travel-loving team members
11. Scratch maps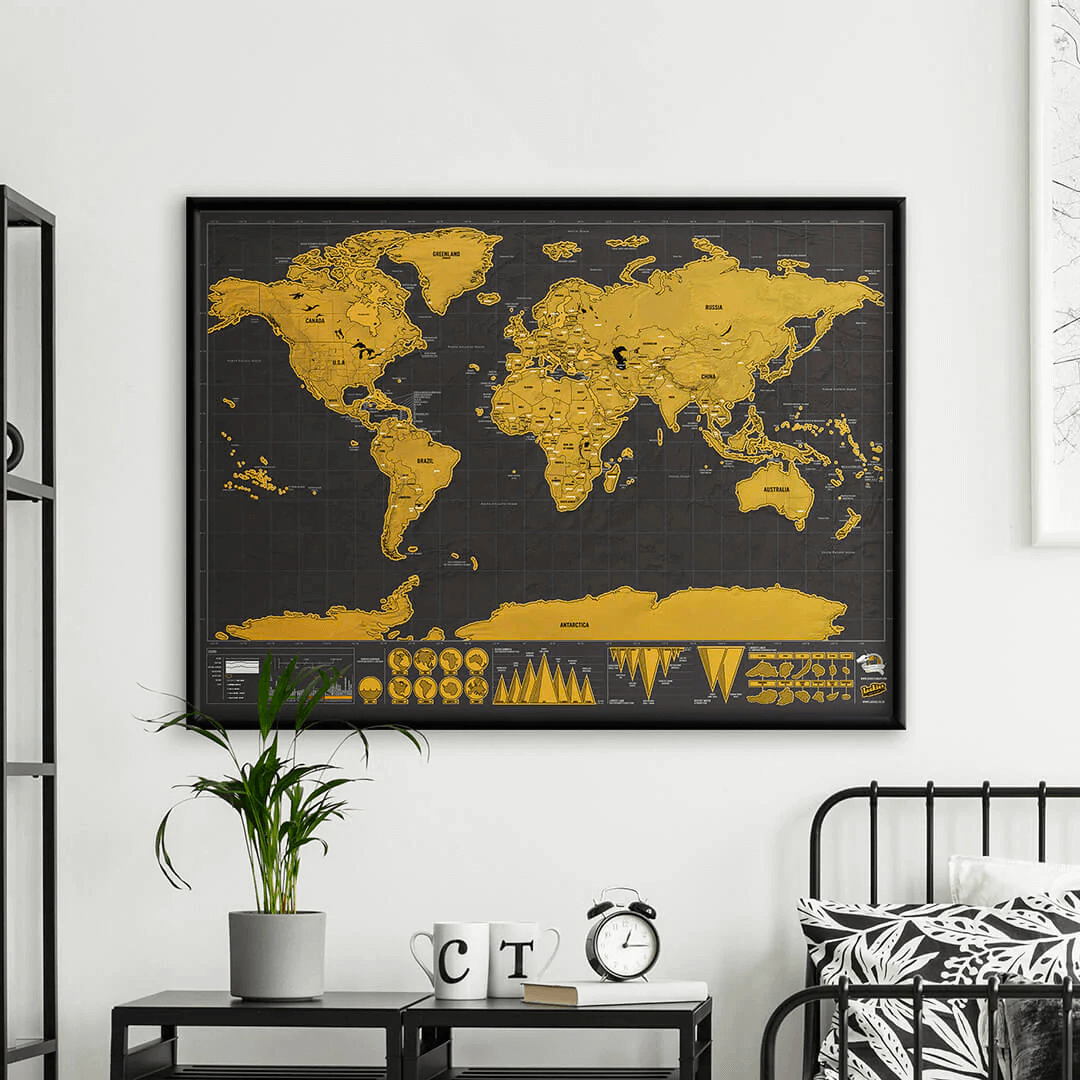 Are you bidding farewell to a globetrotter who's always planning their next holiday? Then one of the best gifts you can give is a scratch map, so they can track places they've visited around the world by scratching off each new destination.
Besides, it also doubles up as an excellent home decor piece, and reminds them of their awesome adventures whenever they are at home, or invite people over.
12. Laptop sleeves
If they're always jet setting around, they'll probably need a good laptop sleeve to bring their laptops along with them. It's always handy to have one with you anyway, for booking new flight tickets, travel insurance, responding to emails, or watching Netflix on the go. Pick one that's sleek, padded for extra protection, and fitted to their laptop size. Being water-resistant would be an added bonus.
13. Flight vouchers
Need we say more? The best way to celebrate an exit from a company is probably a nice holiday where they can just rest, relax, and rejuvenate.
Ease that pinch by gifting them a flight voucher, so they can book a trip to their dream destination without burning a hole in their wallets. Bid them farewell on a high note by showing your support for their new journey.
14. Kindle or e-book reader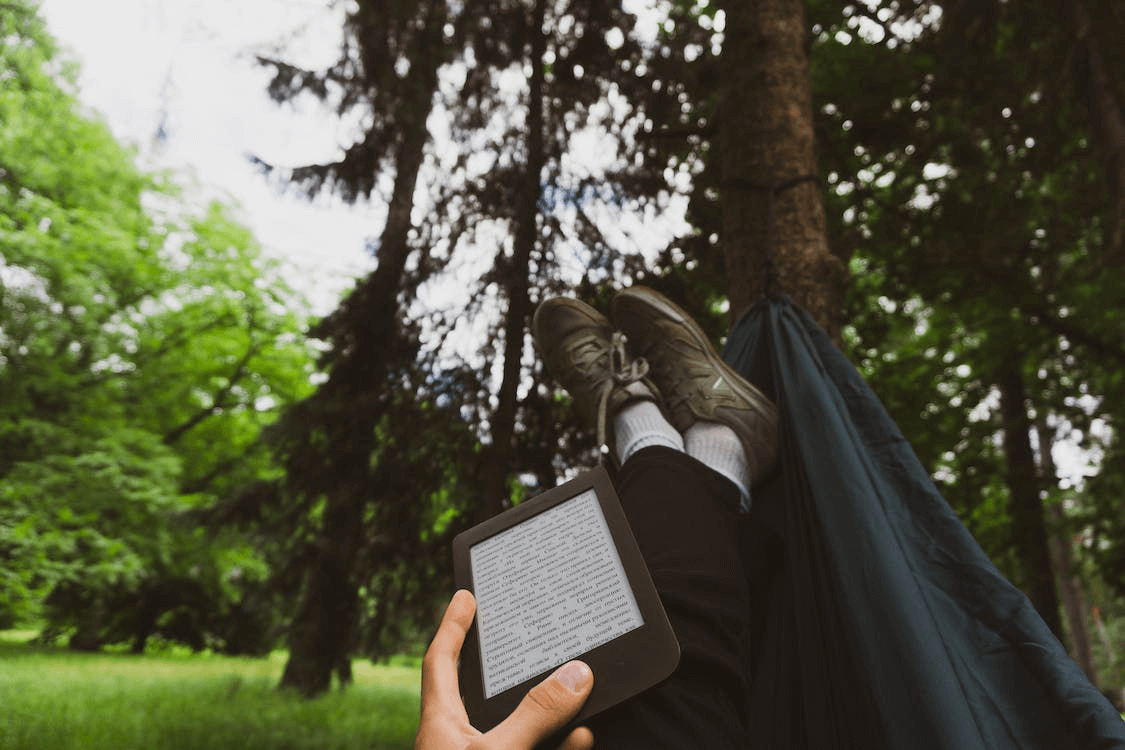 Reading on the go is just so much more convenient and fuss-free with an e-book reader, and it's incredibly lightweight too. That helps to free up precious space in luggage or bags, as compared to carrying paperback books.
If your colleague has yet to buy one, this is a thoughtful gift to surprise them with.
15. Polaroid camera or film camera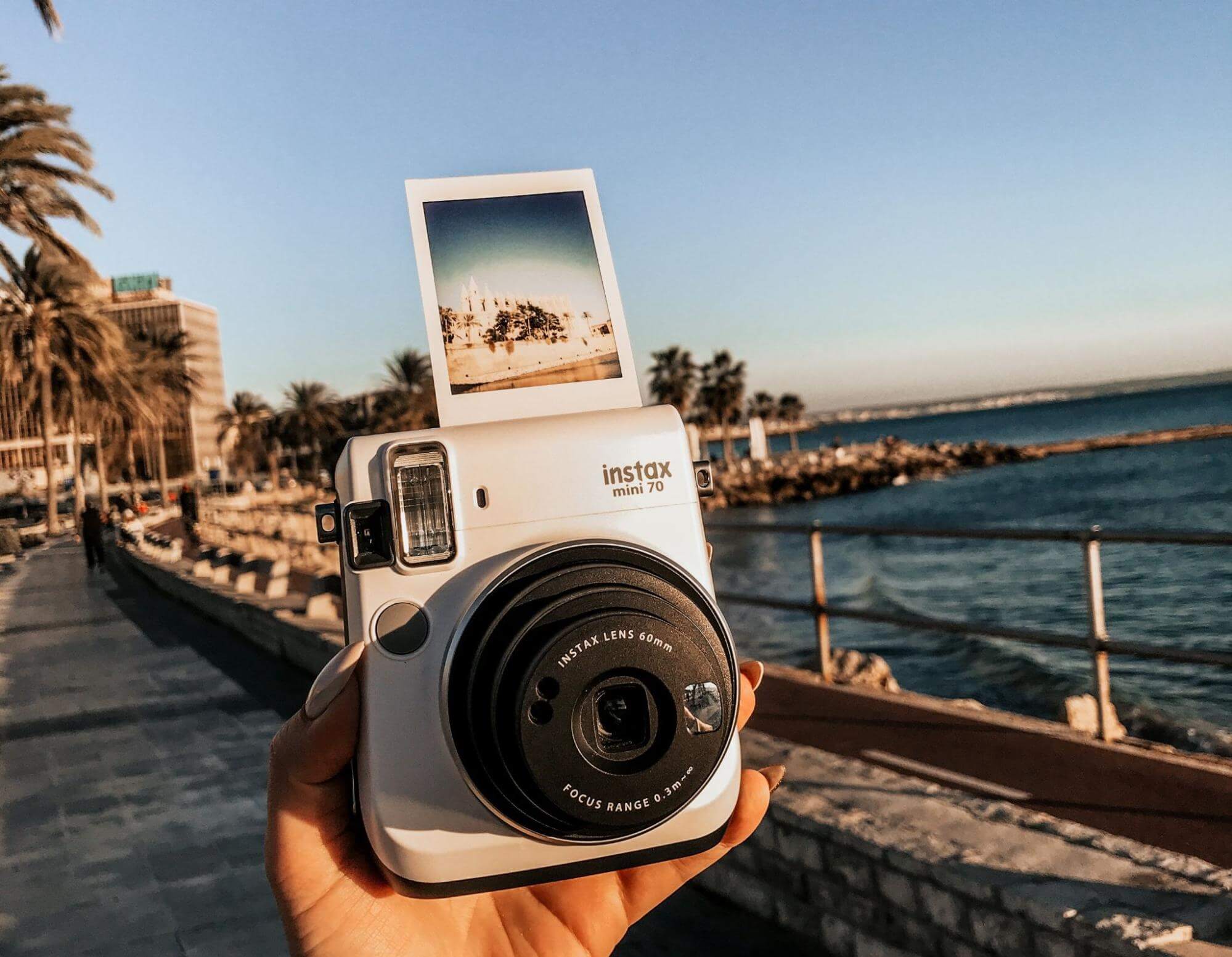 Taking photos while on holiday just hits different. And when you're greeted by breathtaking landscapes, good company and delicious food, it's only natural to get trigger-happy.
Polaroid cameras or film cameras make for the perfect present because they help to capture precious memories with keepsake polaroid frames, or add a grainy effect with film. The ideal travel companions!
16. Packing cubes
There are two types of people in the world — those who travel with packing cubes, and those who don't. If your colleague's known to be a last-minute packer and throws whatever they can grab from the closet into their luggage, packing cubes would be a great farewell gift idea.
Just make sure they use it on their next trip; not chuck it away in the closet never to be seen again.
General gift ideas for team members
17. Personalised gift box
Nothing screams best-team-in-the-world better than a personalised gift box, with a little bit of everything they love. It's the most fuss-free way to curate a collection of goodbye gifts that you know they'll really appreciate.
From snacks to desk accessories, photos and more — the sky's the limit. Make it truly one of a kind, and don't forget to include a heartfelt message for your leaving colleague.
18. Memory book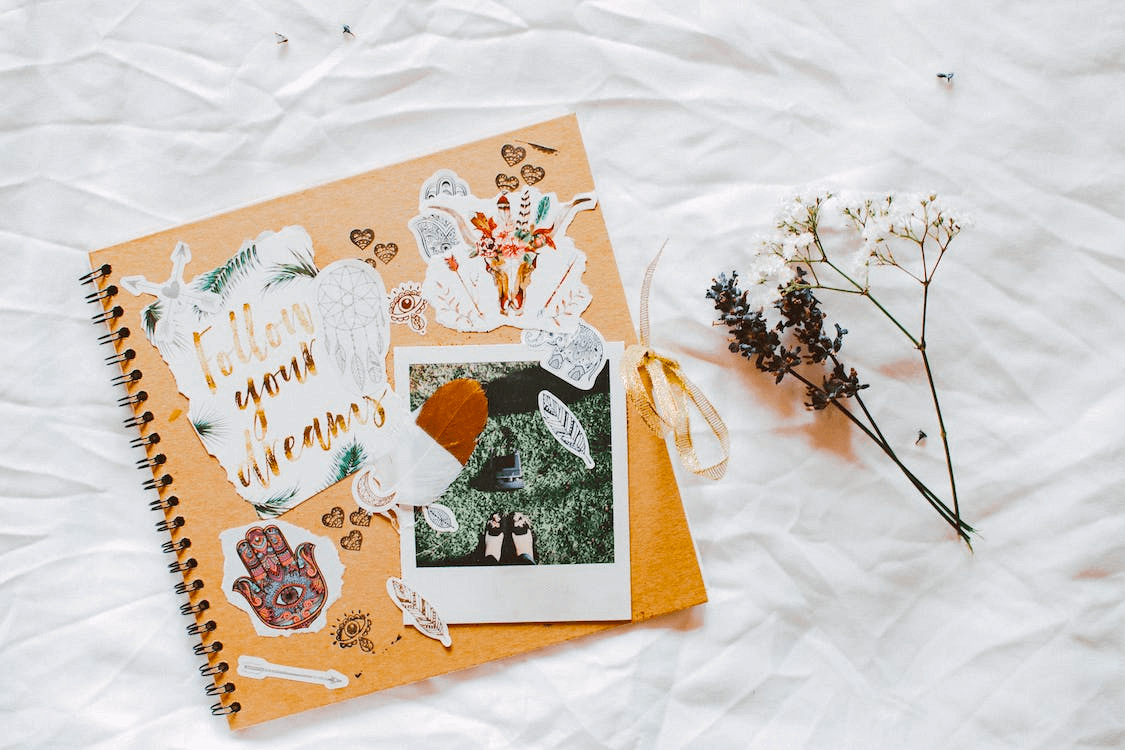 Writing down your favourite memories and inside jokes with that departing colleague can be a great way to immortalise all the precious moments you've shared — so why not create a memory book for them?
It not only makes for a thoughtful gift, but allows them to reminisce on the good times whenever they want to. Be sure to add in lots of photos too!
19. Essential oil diffusers
You know how spa places always smell so heavenly and make you instantly relax and want to drift off to sleep? If your coworker is a workaholic, this is a really beneficial goodbye gift — essential oil diffusers.
Let them enjoy a calm and soothing ambience in the comfort of their own home anytime they like, without any stress and worries. Some essential oil diffusers are so sleek and stylish, they double up as home decor too.
20. Hand poured candle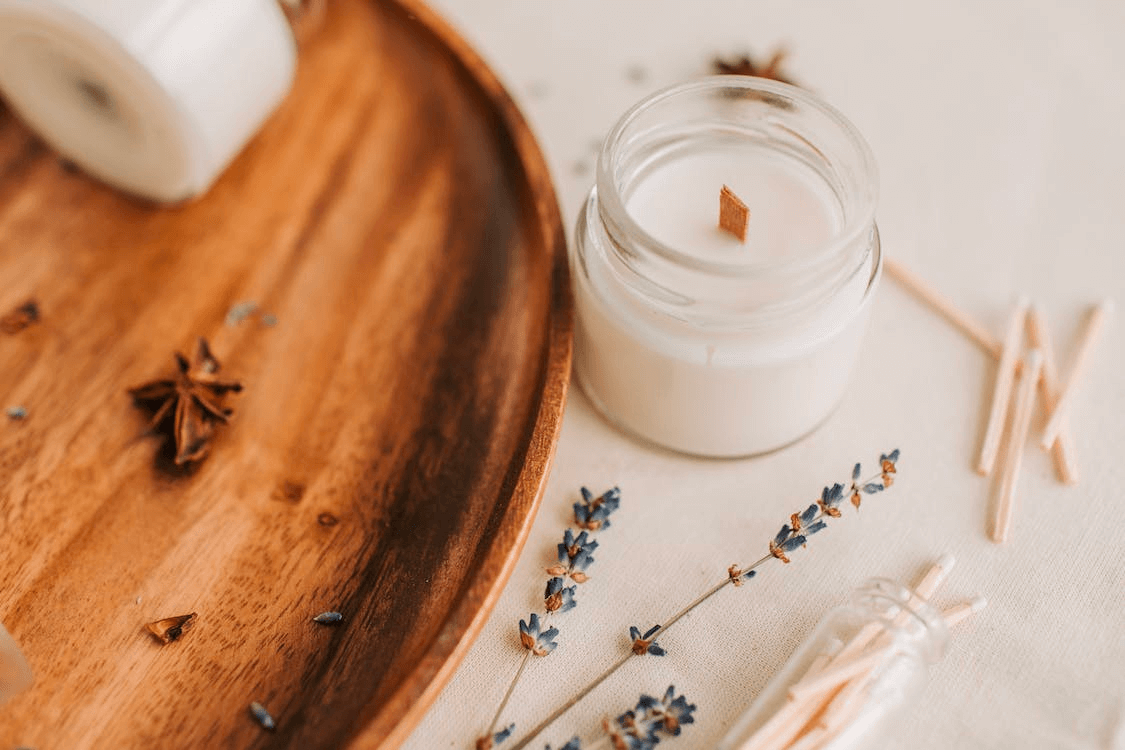 Can anyone resist a scented candle? From floral to citrus, earthy and woody scents, there's always something that they'll love. There's also so much variety to choose from — there are plenty of international candle brands, as well as local small businesses that you can support.
If you're not too sure what scent they prefer, why not bring them to the department store or candle shop for a quick browse, under the pretence of casual shopping? When they show strong interest in a particular scent, there's your answer.
21. Coffee tools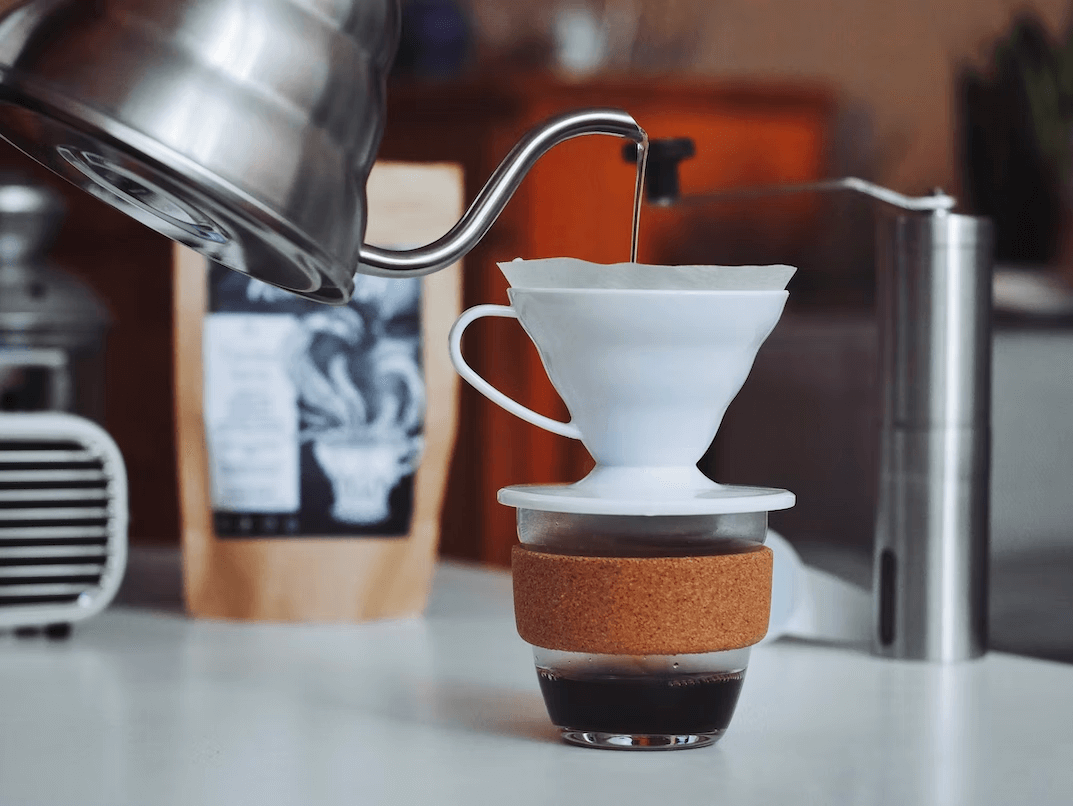 Coffee is life, and some of us just can't function without it. If your coworker is a coffee connoisseur and takes their daily cuppa very seriously, here's how you can take their morning coffee up to the next level — get them coffee brewing equipment as their farewell gift.
Allow them to create the ultimate home setup with grinders, filter papers, pod machines, milk frothers and more. You could even throw in a pack of quality coffee beans from their favourite roastery too.
22. Wine subscription
Is your colleague an oenophile — meaning a lover or connoisseur of wine? If they're passionate about all things wine and have an extensive knowledge, from recognising different wine styles to their ageing potential, flavour profiles, and even the regions they come from, a wine subscription is the way to go.
Not only is it a unique gift, you also get to customise the duration and frequency of it to suit your team's budget.
23. Books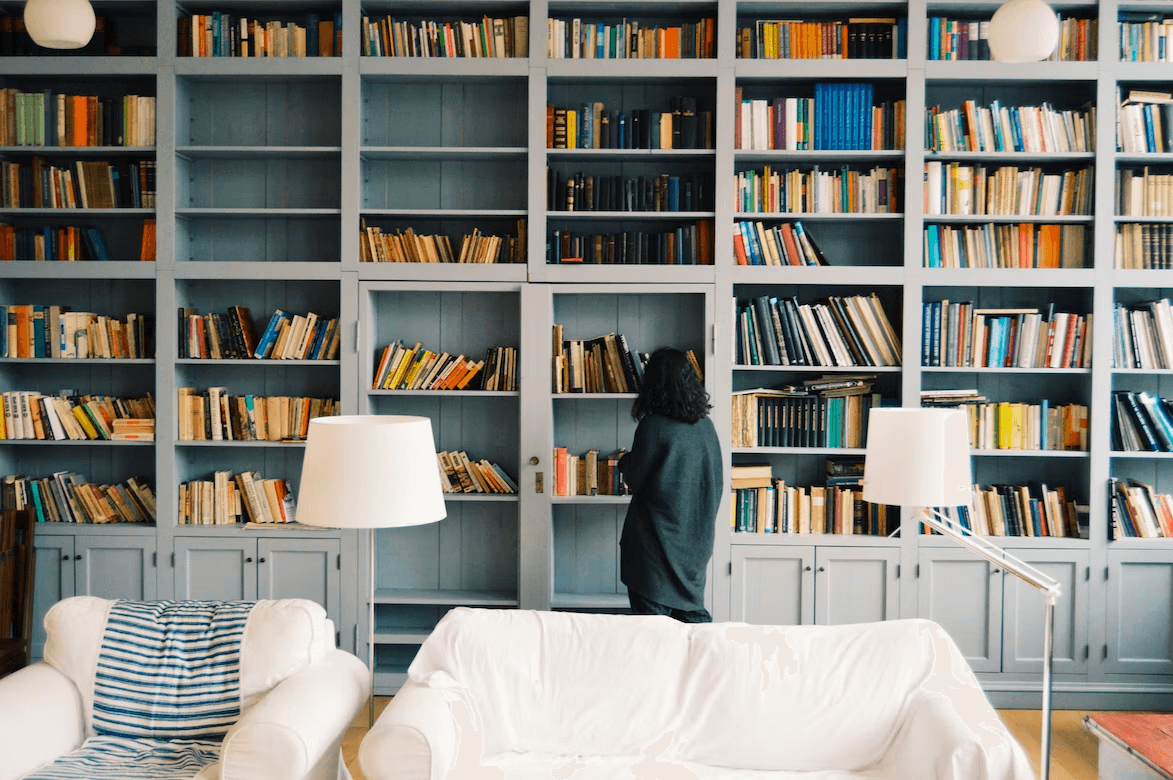 We all love a bookworm who always has a great recommendation off the top of their head. And they'll never get enough of books!
A simple and straightforward farewell gift, head to your local bookstore and pick out something obscure they've never read before. It'll be helpful knowing which genre they're interested in, whether it's crime fiction, romance, biographies and such. Alternatively, the bestsellers shelf is a good place to start.
24. Wellness journals
With rising inflation rates, cost of living, and an uncertain economic outlook, life can get pretty stressful at times. Mental health should always be a priority, and thus wellness journals make a great gift. Sometimes it can be hard to open up about personal difficulties or have honest conversations with our loved ones.
Wellness journals help to clear our mind, reflect on our thoughts, and allow us to have a grateful mindset by focusing on positive aspects of our lives.
25. Plants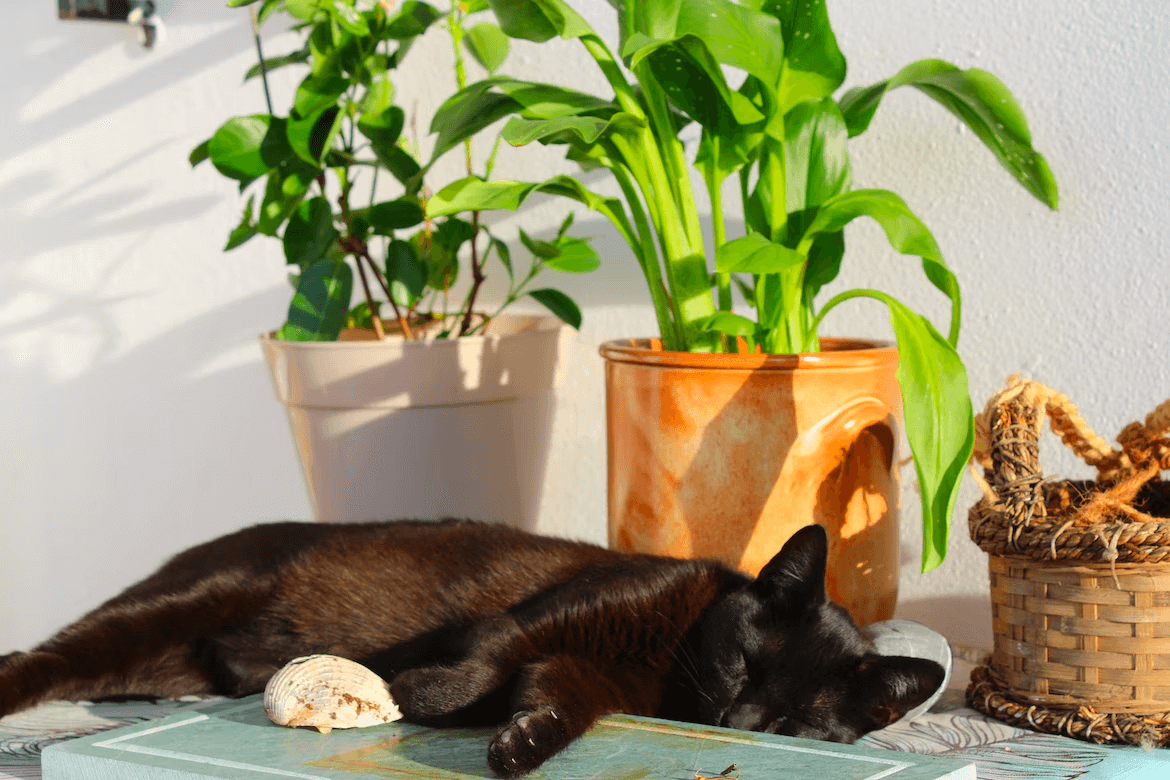 Ever heard of plant therapy? Collecting plants and creating a wonderful garden at home can be very healing and therapeutic for the mind, body, and soul.
Having house plants helps to boost your mood, productivity, concentration and creativity, whilst also reducing stress and fatigue — that's why they make great farewell gifts. If you're not too confident in their gardening abilities, the pothos, snake plant, and succulents are perfect for beginners.
26. Teapot sets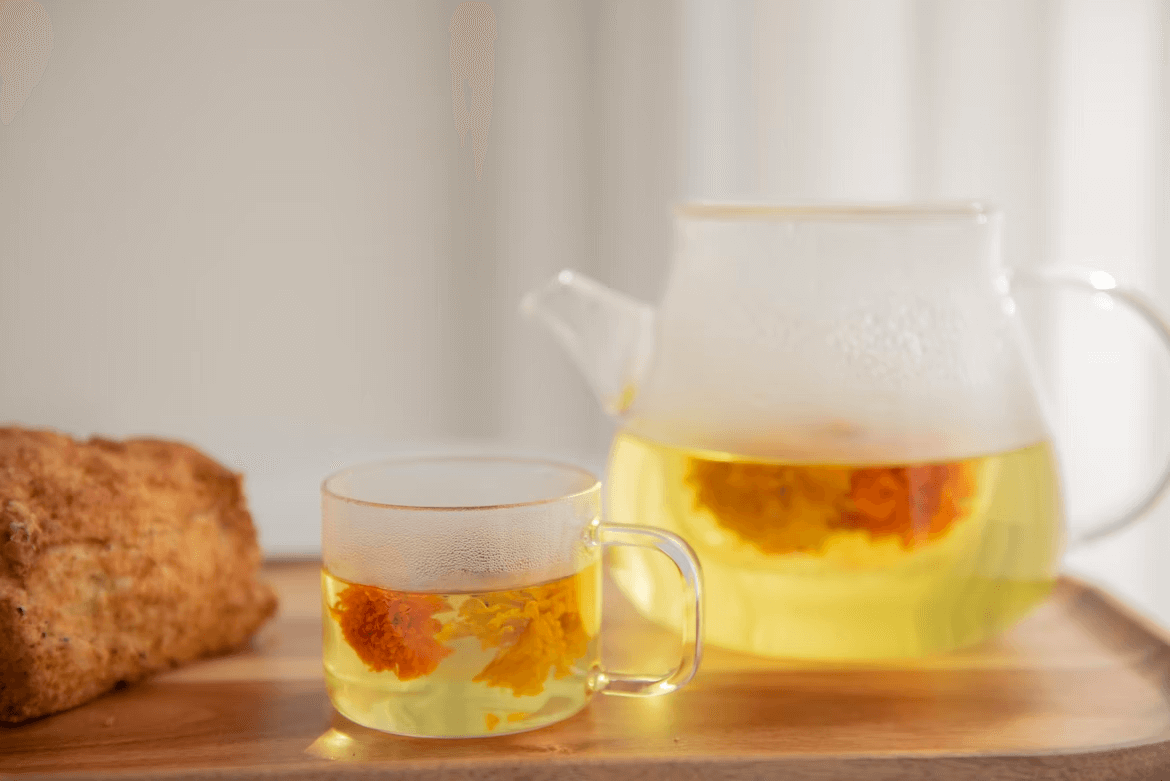 Tea is always a great choice for the afternoons, and whilst it's hard to justify splurging on a luxurious or fancy teapot set for yourself, a farewell gift does the trick.
We're not sponsored by them but T2 tea does have an amazing selection of gift packs that come complete with exquisite teapots, teacups, and teabags. If you don't know where to shop, they're definitely your go-to.
27. Puzzles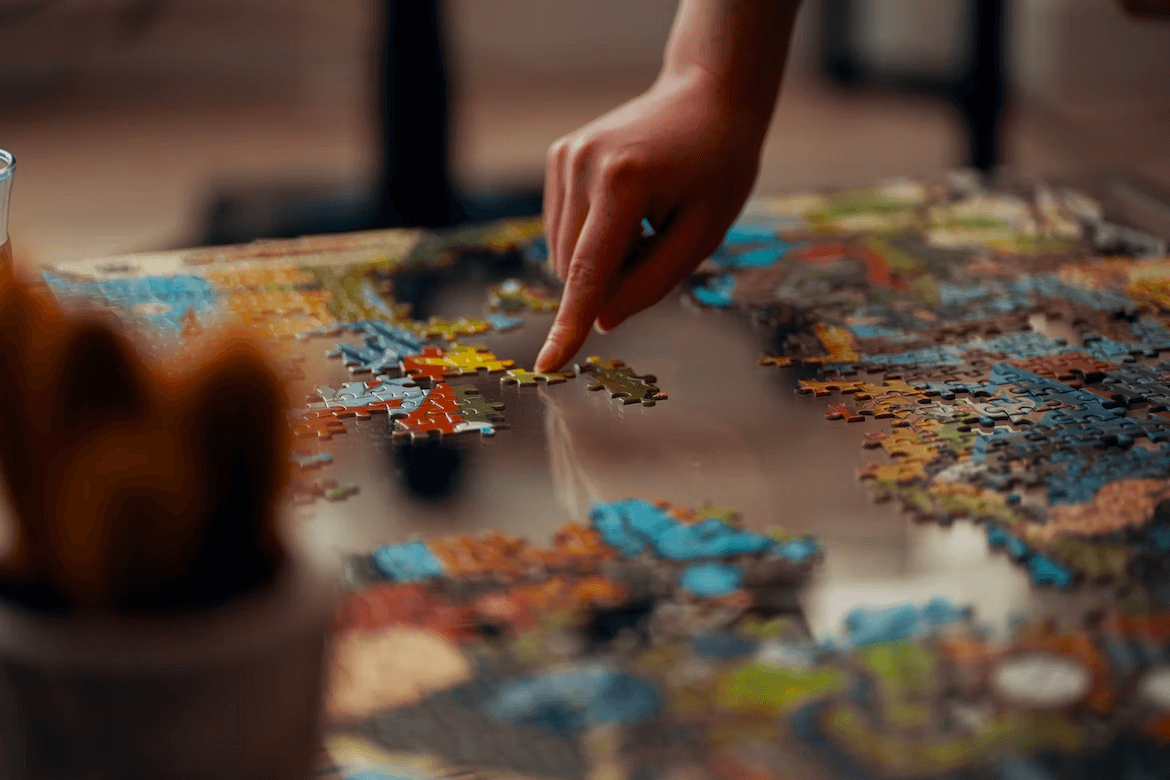 The pandemic has certainly caused a growth of puzzle lovers, and it's quite an enjoyable activity that allows you to clear your mind of any thoughts while focusing on it. Plus, it gives you a huge sense of satisfaction completing it.
Get your departing colleague a lovely puzzle as their farewell gift — it'll give them a wholesome activity to look forward to on the weekends or weekday evenings.
28. Video games and accessories
Does your colleague love winding down after work with a good gaming session? It's time to shake up their gaming experience by giving them the latest release, or other video games they've always wanted to try out.
Regardless of whether it's a PS5, Xbox, or Nintendo Switch game title, a brand new gaming headset or a mechanical keyboard, they are sure to be pleasantly surprised.
29. Aesop products
Farewell gifts are all about pampering the recipient, which is why Aesop products make an ideal choice. A luxury that many avoid spending on themselves but a lovely present to receive, Aesop has plenty of self care products such as hand and body products, skincare products, and home products that make indulgent gifts for coworkers.
30. Craft beer gift box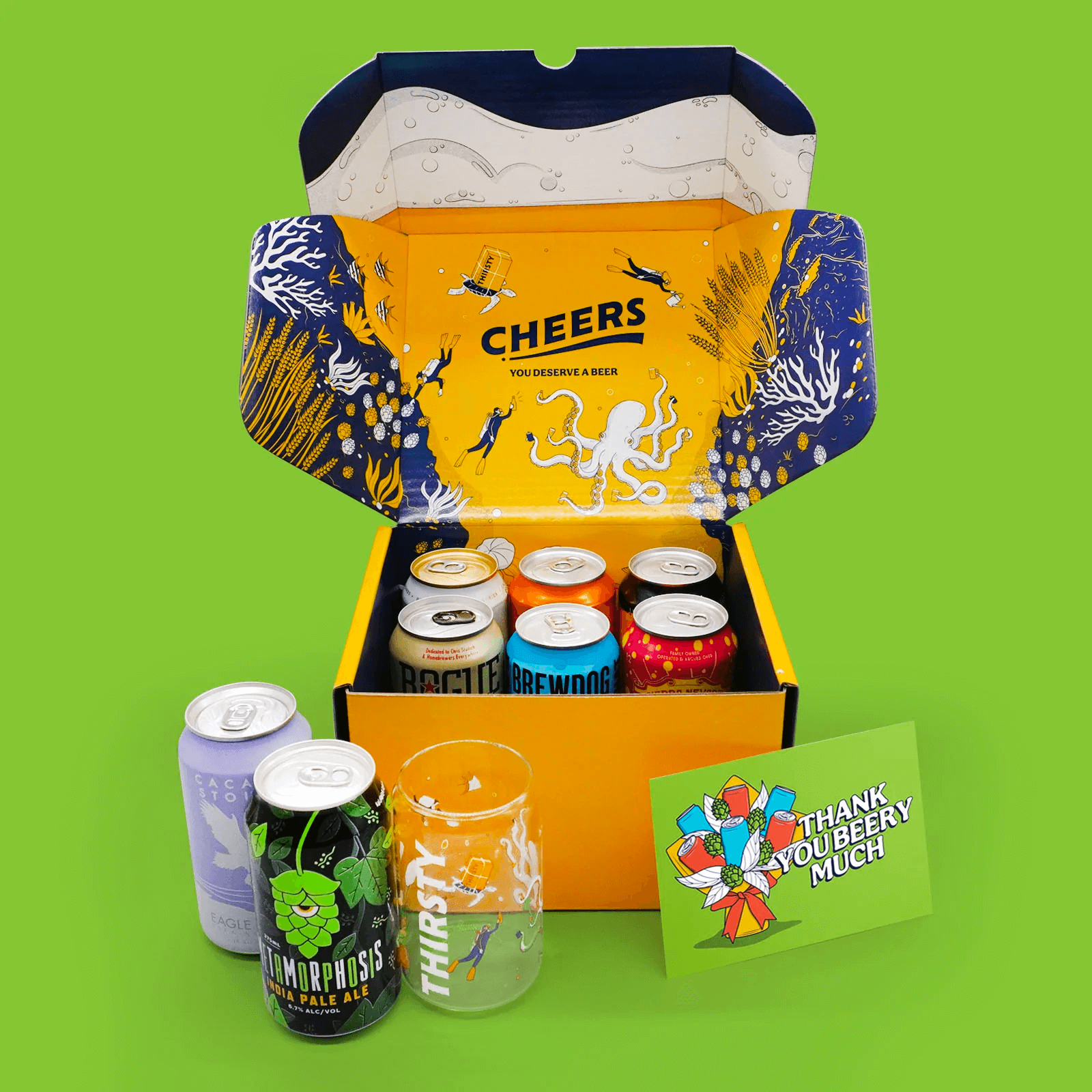 Got a coworker who's a huge craft beer lover? Then a craft beer gift box is an absolute no-brainer.
With a varied selection of mystery craft beers, consisting of different beer styles from light to bold for an exciting flavour discovery, they'll certainly be quenching their thirst in bliss.
31. A nice bottle of spirits
As much as we try not to judge a book by its cover, it's hard to do so when it comes to liquor bottles. Cool bottles of alcohol instantly attract attention, and they're the ones you'd want to display on the shelves at home or on the bar cart.
Made with unique shapes, colours and expensive materials, there's no shame in buying the alcohol just for the bottle, because it looks great as a farewell gift.
Gift ideas on a budget
Having a smaller budget doesn't necessarily mean you can't get them a nice goodbye gift. There are plenty of wallet-friendly options out there.
32. Bath bombs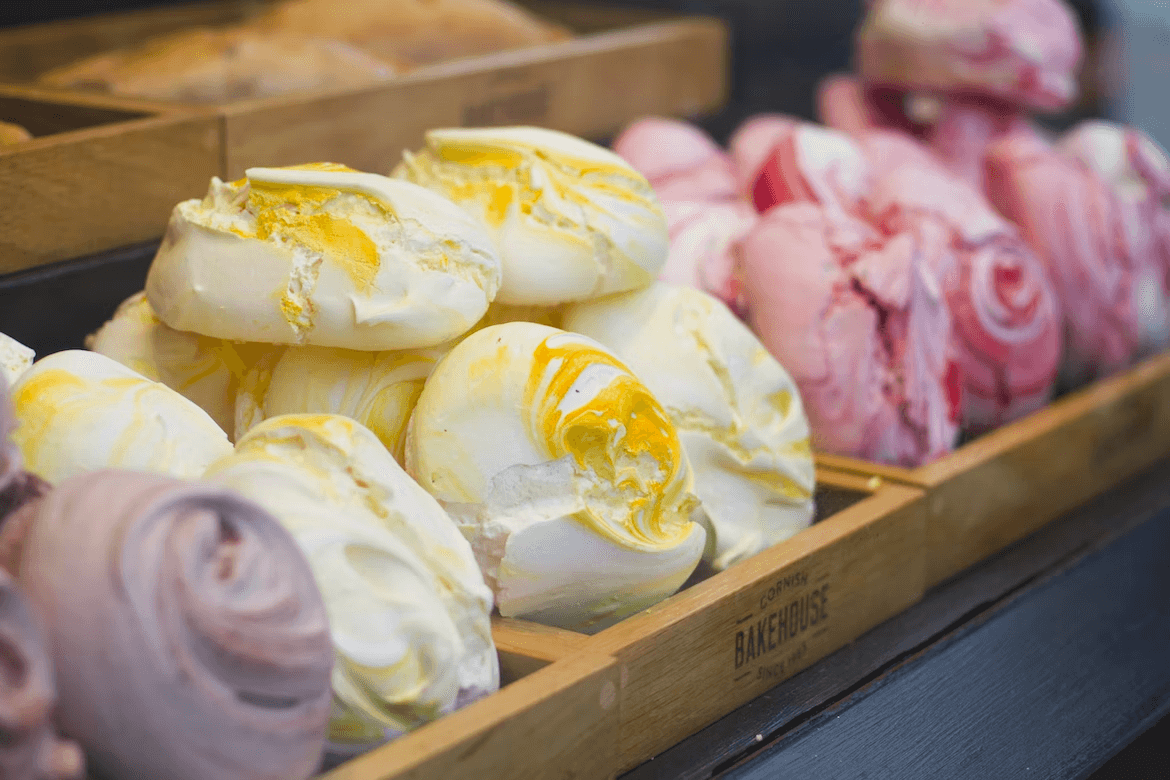 We all know how incredible Lush stores always smell when we walk by. Bath bombs make great gifts for coworkers because they are always so vibrant, colourful, and in all kinds of funky shapes and designs — sure to put a smile on anyone's face!
You should check if they have a bath at home first though, because if not, they'll only be able to use it on holidays and not immediately.
33. Sheet masks
For the colleague who's always obsessed about skincare, sheet masks are a perfect gift. Plenty of stores have them, with different scents and ingredients tailored to hydrating, brightening, cleansing and more purposes.
If you want to make things extra special, why not opt for slightly more luxurious ones from established brands? They won't break the bank, and still give your colleague a relaxing experience.
34. Reusable coffee cups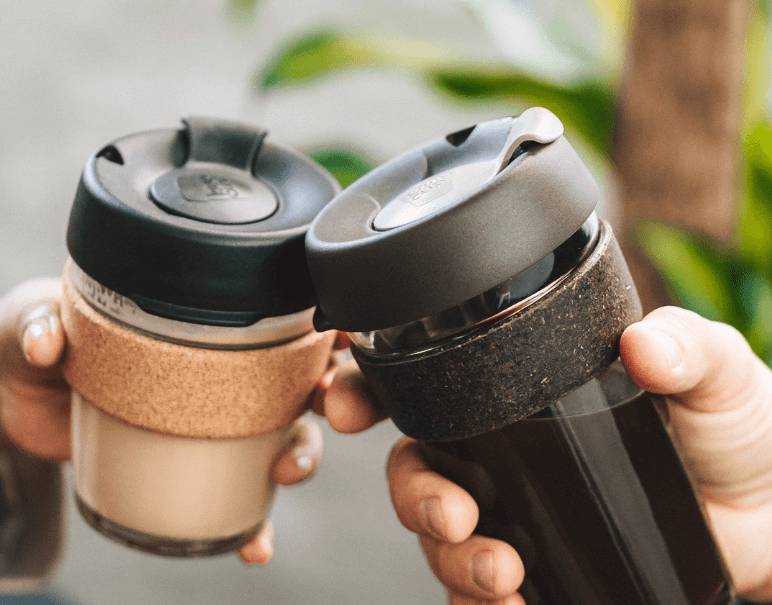 If your colleague is huge on sustainability (and coffee of course), reusable coffee cups like KeepCups are a good gift option. Not only is it a more eco-friendly option, it's incredibly chic and stylish – plus it keeps your drinks hot or cold for longer.
There are lots of brands such as Frank Green and Kleen Kanteen that offer this too, so take your time to shop around for the best one that will suit your coworker.
35. Reusable shopping bags
Another one for the sustainability cause — eco-friendly shopping bags! What better way to remind your leaving colleague of your team than when they're grocery shopping?
Grocery runs are a huge part of our lives, and it's always helpful to have reusable bags stashed away at home or in the car, for whenever you need to grab some quick supplies. With plenty of designs out in the market, you'll be spoilt for choice on what to get them.
36. Socks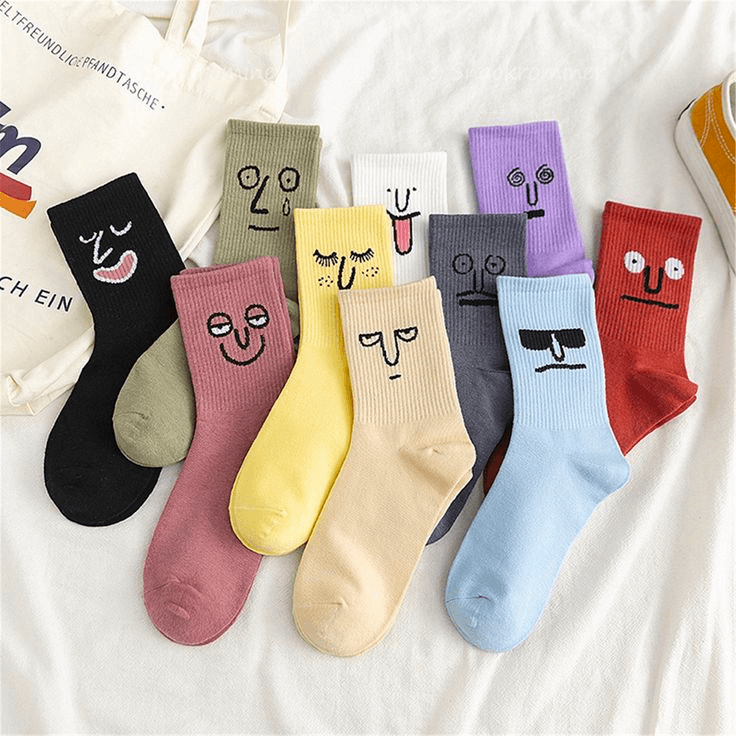 A wardrobe staple. Everyone needs socks for different occasions, so you won't go wrong with this practical yet affordable gift. To make things more memorable, why not opt for funny designs that your coworker would normally not wear?
If you want a farewell gift that leaves a lasting impression, this is your chance to do so.
37. Affirmation cards
When we're all caught up in the busyness of life, we often neglect our mental health. Affirmation cards come in handy by providing thoughtful, first-person statements that can be read aloud or recited silently. They encourage a positive shift in mood, energy and intention, leaving you with calmness, clarity and confidence.
It's a precious leaving gift for your coworker, because if they are ever feeling down, stuck in a rut, or simply not at their best, they can always reach out for one and overcome any negative thoughts.
38. Scalp massager
A handy tool that your colleague can use in their new job, or at their new office, a scalp massager increases blood circulation and helps to relieve stress and tension. It's not the typical goodbye gift, but hey — your colleague will find this an essential companion at work. Plus, it doesn't cost much to get a good one either.
39. Sleeping mask
If your colleague's a light sleeper, a sleeping mask might do the trick at night. Treat them to a lovely, silk one that's embroidered with their name or a special message for added pizzazz.
40. Pet toys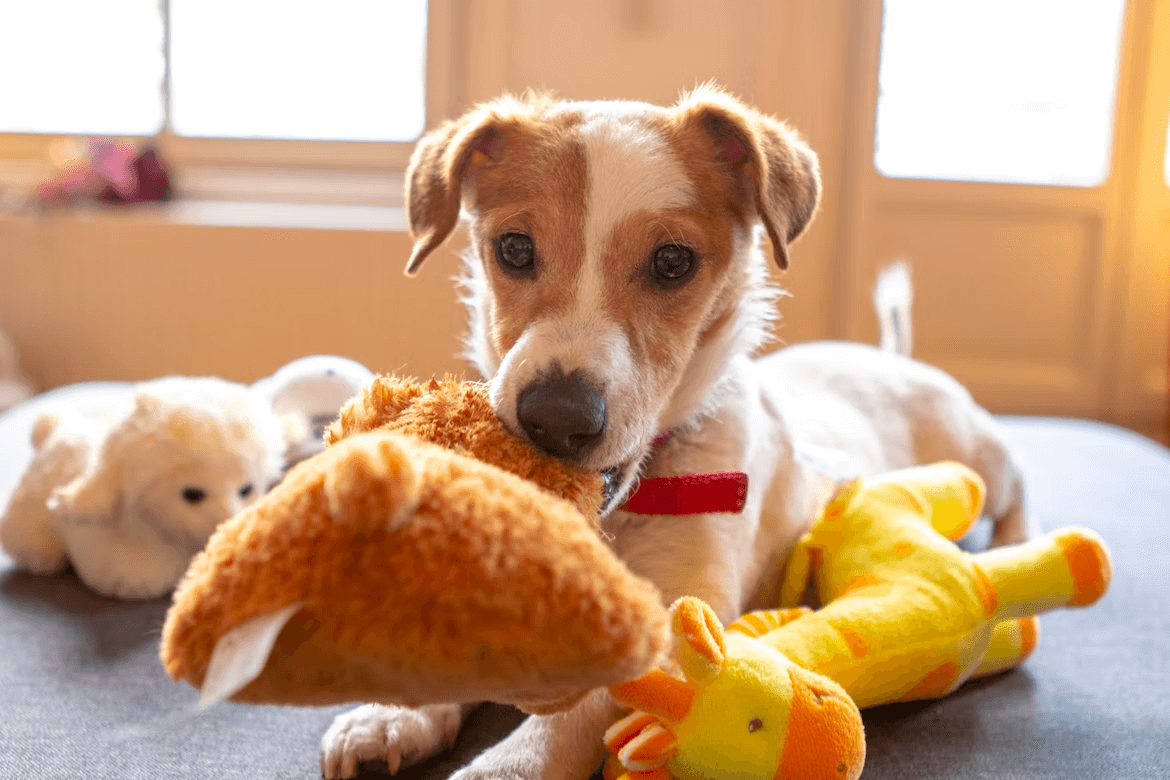 Pets are family, and they always brighten up our day with their silly antics and cute faces. For the paw-rent who's got an adorable little pet, why not get their beloved child a gift instead?
They'll certainly be very thankful for that — and they can even take pictures or videos of their dog's or cat's response to that gift (another excuse to see those cuties).
42. Customised t-shirt or hoodie
There's really no better way to say goodbye than plastering a huge team picture onto a shirt or hoodie. Or a snarky quote to bid them farewell and good riddance. It's certainly one for the laughs, and definitely one-of-a-kind. Get them to wear it around the office (or attend online meetings) on their last day for added entertainment.
Prepare for your team member's departure
No matter how reluctant you are to say goodbye, make sure you give them a proper farewell experience. We've got an ultimate guide to employee offboarding if you're not sure what the proper leaving procedure should be, and don't forget to get valuable feedback from your employees before they leave.
There's lots to do when it's time to wrap up employment — why not streamline and make your offboarding processes simpler and easier with offboarding software? It helps you stay on top of things and mark off all essential tasks, or automatically assign tasks to those in charge.
Saying goodbye is hard enough – let us manage your employee admin so you can have one less thing on your plate.