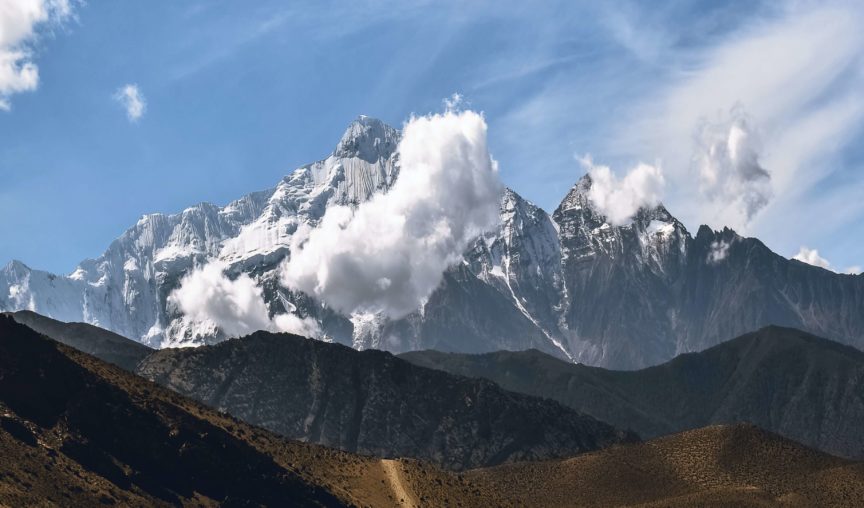 When I founded Employment Hero in 2014, I never expected that eight years later, we'd be valued at that elusive $1bn mark.
For the first few years of our existence we scrambled, as all startups do, to prove our worth in an increasingly crowded market. Technology in particular has really changed the employment space by allowing every workplace to connect with their employees digitally, so we wanted to make sure we came up with a product that was not only useful, but which also made employment more rewarding for everyone.
As an employment lawyer of 20 years, I have been privy to the utter minefield that is employment law, witnessing first-hand how difficult it is for SMEs to grow their business with confidence.
Establishing a business and then running it requires effort that only founders can really appreciate. There are two universal truths to employment: no one starts a business to be an employer, and it's very hard to manage employment effectively. So, after working with hundreds of SMEs and considering employment from a first-principles perspective, I realised that the magic did not lie in a bespoke solution for each business, but in a complete, scalable cloud platform that could help millions of companies operate seamlessly without reinventing the wheel.
Over the years we have tried to level the playing field between SMEs and big corporates by introducing a range of features, such as automating manual processes to make running a business easier for both employer and employee; and introducing a library of compliant HR documents, as well as the WorkLife Passport (which allows a user to carry a digital footprint of their employment history, qualifications, tax and superannuation details throughout their careers).
So it is with great pleasure (and heart) that I've watched this company grow and expand to become one of the most useful tools for small and medium businesses, which represent 99 per cent of all businesses and 70 per cent of all jobs globally.
And while we've always been driven to help the little guys, it wasn't until Covid-19 hit that we realised just how important it was to lean in and help everyone in Australia (and increasingly beyond) find engagement and purpose in what they are doing.
It's difficult to underestimate just how much the pandemic changed the world. Not only did we all become fluent in science terms we'd never heard before (MRNA vaccines, anyone?), but the world of work, which, until 2020 had been firmly anchored within the office, suddenly became all about flexibility and remote locations. I strongly believe that the truest silver lining to the pandemic has been the remote work revolution, and what it means for the countless number of people who can now participate in the global online economy, no matter where they happen to live.
In so many ways, Employment Hero has been lucky. As a result of this monumental work shift, the adoption of employment management software has been accelerated by at least five years as teams adjusted to the new reality of remote work.
The opportunity to help SMEs was so great that it was time to step it up, roll up our sleeves and work harder than ever before to ensure smooth continuity of work for companies thrown into such sudden disarray. This hard work has now been recognised by not only the business community, but also by our investors.
In March 2021, we raised $45m from SEEK, OneVentures and AirTree Ventures, all repeat investors. Then, in July 2021, we raised a further $140 million with the help of US-based Insight Partners, more than tripling our valuation from the previous funding round.
Today, we have closed yet another funding round – this one $181 million – led by return investor SEEK Investments with participation from OneVentures, AirTree Ventures and other shareholders. And this is the round that has propelled us into that elusive unicorn status.
It also comes at a time when we've acquired our first company, workforce management and payroll solution KeyPay, bringing our user base to more than 80,000 SMEs managing 750,000 employees in total, and boasting a team of over 500 FTEs globally.
From the moment I became KeyPay's exclusive seed investor, I knew the company would eventually be the missing piece of the employment puzzle. So it is with great pleasure and pride that we now join forces to be able to bring a total employment solution to life.
This acquisition is incredibly exciting for the future of Employment Hero, as it helps us to deliver a suite of total employment management solutions, and what we have come to call the four pillars: Talent Solutions; Core HR; Payroll; and eBenefits. This sets a new bar for what SMEs and their employees can expect from employment.
From streamlining the way SMEs find talent locally and remotely; to onboarding and seamless people-management through the entire employment lifecycle all the way to a streamlined and compliant payroll process and an ever-expanding eBenefits offering (which leverages the incredible buying power of the platform to help employees' wages go further) Employment Hero has finally become the product I have always envisioned it could.
We certainly have our work cut out for us in 2022 as we set out to bring our groundbreaking pillars together in unique and transformative ways, as well as introduce new and pioneering fintech offerings to market that put SME owners and their employees front and centre.
As we continue our goal of expanding across the globe, we get to witness the way people work cross-nationally and cross-culturally, which helps inform our product development and the way we work as a company.
This ensures we can continue to respond to the pressing needs and wants of the SME community, and stand firm on our commitment to revolutionise the way these businesses manage employment; what employers will be able to provide to their employees; and what employees can expect from their work relationships.
Most business owners still feel anxious, under-qualified and under-resourced as employers, so one thing is certain: whatever the situation, we will be here to support the needs of every SME, employer and employee alike.
The desire to create a world where employers feel proud and confident to offer as many quality employment opportunities as possible is what drives us, and motivates me to keep going through the hard times to this day.
We are still a long way from achieving everything we have set out to do, but the last two years have shown us that we're heading in the right direction, and that we are gathering momentum as we go. Our ideas and ambitions are grander than ever. We have so much work to do to make them a reality, so this is definitely not the finish line.
If the Employment Hero mission resonates with you, we need more great people to join our ranks. We have more than 50 open roles at the moment for people who want to embrace the benefits of remote working. You can find available positions here.
Best,
Ben
Some of our recent coverage