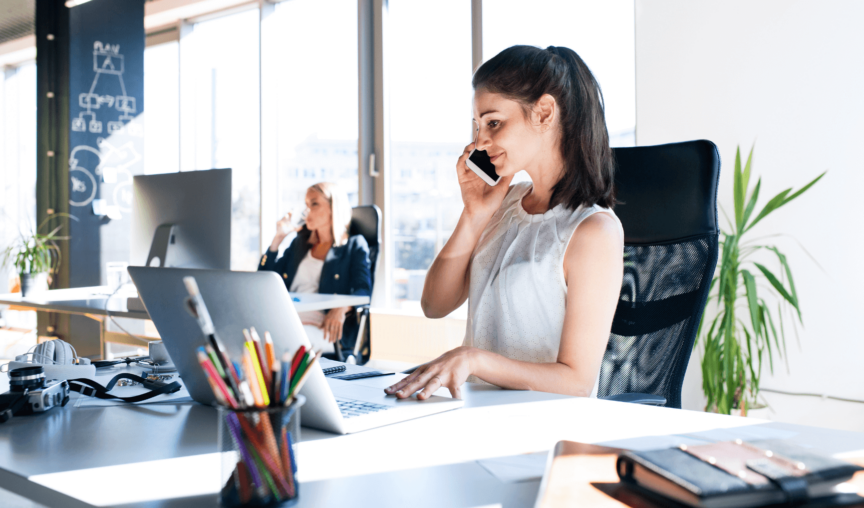 Payroll outsourcing is a popular option for many small businesses, as they seek expert help to ensure compliance, avoid human errors, and do complex calculations.
But the future of work is constantly changing — providing basic payroll services just doesn't cut it anymore. With so many payroll providers out there in the market, competition is getting intense. As a payroll provider, how can you better compete in the growing payroll services market?
We're here to share some tips on how you can make your business stand out from the rest.
What are the global trends in the payroll services market currently?
The global payroll and HR services market is expected to get a compound annual growth rate (CAGR) of 7.7% from 2022 to 2032.
Coupled with current workforce trends like the 'Great Resignation', 'quiet quitting' and the widespread adoption of hybrid or remote work thanks to the pandemic — job mobility is at an all time high.
With the growing need to manage a global workforce that's constantly on the move, payroll service providers need to be equipped with the capability to support such trends. It's also driving the demand for more efficient HR and payroll solutions, to help keep up with the changing needs of the workforce.
Clients want and need more than just the day-to-day execution of basic payroll activities these days — those can be easily executed by outsourced accountants and firms which are a dime a dozen. They're looking for a one-stop-shop where they can get their payroll done, but also gain valuable insights and services that will help their business grow.
As a payroll provider, you need to make sure your payroll processes constantly evolve in order to keep up with a rapidly changing employment landscape and a way of work. When you adapt to meet a growing demand, you give your business an edge.
Tips on making your payroll services stand out from the rest
Here are 5 actionable tips for you to consider.
1. Leveraging on automation to gain efficiencies
How much of your payroll processes are still manual and time-consuming? As a payroll vendor, you should always be looking for efficiency, to empower your company to become versatile and adaptive to changes.
Leveraging cloud software should be an important priority for your business. It helps to streamline complicated payroll processes and make it easy to automate and pay employees correctly.
All-in-one systems now come with a variety of features that make payroll convenient. You don't have to use multiple different systems to acquire timesheet data from employees, manually calculate tax deductions and pay conditions with Excel sheet formulas, and then process payments. You can also generate payslips, run monthly or annual salary reports and more in just a few clicks.
Clients are always looking for an easier way to run their business, and incorporating a cloud payroll software into your existing service will take heaps off their plate — that's something they'll definitely love you for. It's a win-win situation for both you and your client
Want to know more about why cloud payroll is the way forward? Learn how you can profit from cloud payroll services and grow your business sustainably.
2. Providing a branded experience
Brand loyalty is a core priority for consumer businesses, so why shouldn't it be for a payroll or accounting firm? When you utilise the right payroll tools, like a cloud platform that has a 'white labelling' feature — you can add your firm's name and branding to it, and offer your clients a product which has your branding front and centre, every time they log in to the system.
It's not just employers who will have access to the branded platform— their employees do too. This means that they are continuously exposed to your brand everyday when using the platform, which is great for improving client retention. Apart from providing a strong, branded personalised experience, your firm will also be top of mind when it comes to referrals.
People often change jobs and compare how the admin processes at their new workplace are better or inferior than their previous workplace. They'll want to make a difference at their new company and improve processes by suggesting your payroll services.
3. Enabling employee self-service
If employees are looking for their payslips, or want to update their own data, they often have to contact the payroll processor — and this entails unnecessary emails, as well as an ever-growing to-do list for the payroll department.
Leveraging an employee-focused payroll system allows you to avoid all that hassle. You can cut the time spent on payroll by more than 50%, when you move to a payroll software which encompasses HR features, like rostering, time and attendance, and employee self-service. It enables you to engage the whole business via the platform, where employees can access their timesheets and payslips, submit leave requests, and update their personal details at any time easily.
This benefits your clients immensely too. It means that their employees will spend less time sorting out administrative tasks, and be far more productive and engaged in their roles. With a payroll service that helps them reap efficiencies while boosting the performance of their business, clients will certainly find it hard to resist your payroll service.
4. Supporting your client's international expansion
Companies are always looking to expand their reach overseas, and if you're a payroll provider that can support both their local operations and their international expansion, engaging your services will be incredibly beneficial for them.
With the help of a payroll platform that's operational in global markets, you'll be able to take your payroll services beyond local confines, and support your clients with their push into other markets. That capability is going to help your clients immensely and make you stand out from other competitors.
5. Extending your suite of services beyond payroll
Every smart business owner knows that offering a wider variety of services increases your profit potential and business security. This will not only help to bolster your business through economic uncertainty, but also build a solid foundation for future expansion.
It's all about how many value-added services you can provide, apart from the basic payroll processing scope. Apart from the features mentioned above, consider expanding your scope of services to include HR and payroll services such as compliance audits, salary benchmarking, hiring and applicant tracking, timesheet and attendance, work pass administration, performance management, cash flow forecasting, and more.
Clients want to be able to leverage the best-in-class expertise from one single source for added convenience — so the more you can offer, the more you'll stand out from the rest.
Employment Hero can help you gain a competitive advantage
With Employment Hero, you can take your payroll services to the next level.
Say goodbye to manual calculations, and hello to payroll automation instead. Forget paperwork, manual data entry or struggling with different sources of truth. Our centralised platform enables white labelling and employee self-service, and is constantly updated with legislative changes and new features, helping you provide more value to your clients.
It's also accessible via mobile, so employers and employees alike can update personal information, submit or approve leave requests, submit or approve expense reimbursements, create and amend timesheets, download payslips, refer to contracts and policies whenever they want to, and more.
Let us show you exactly how Employment Hero can add value to your business, and share our bespoke pricing plans: AU | NZ | UK | SG | MY