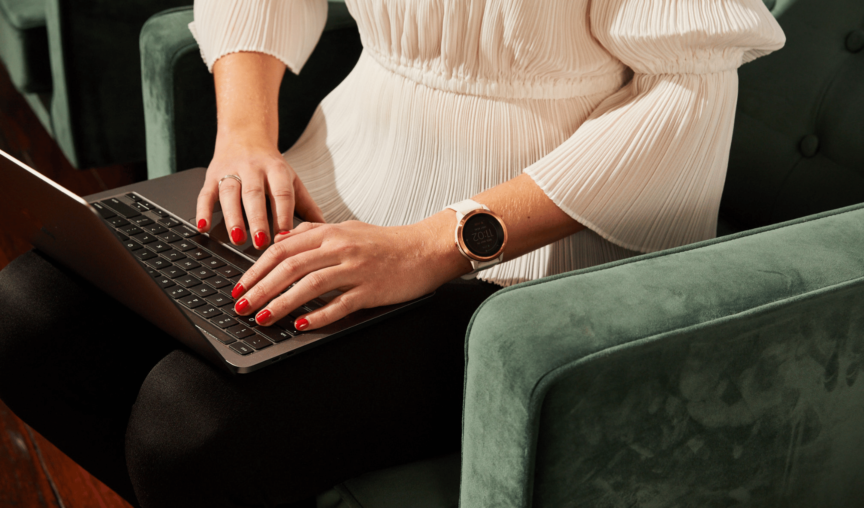 The last three years have caused a dramatic shakeup for everything HR. In the wild west that is the pandemic, human resource professionals have had to forge a new frontier for the way we work.
Under pressure, gold has been produced. We'd argue that the industry has shoved a decade of progress into three years. Can you imagine talking about remote working, asynchronous management and dynamic distributed teams in 2019? We've come a long way quickly, and there are huge ideas to come yet.
With the new year, we enter a new phase of the pandemic. We're navigating widespread staff absenteeism, supply chain issues and question marks around the role of the physical office.
It's at times like these we need to look to our big thinkers. But who are the HR movers and shakers that you should have your eyes on in 2023? We've rounded up some of our favourite thought leaders globally.
1. Gloria Chen
Chief People Officer and EVP of Employee Experience, Adobe (US)
One of HCA's Global 100 HR Leaders, Gloria Chen has been with Adobe since 1997. She manages employee experience for over 22,000 team members in 75 locations across the globe.
And under her leadership, for six consecutive years, Adobe has been recognised as the World's Best Workplace by Great Place to Work and Fortune.
In 2022, Gloria's team trialled an onboarding innovation process. "We're A/B testing different virtual onboarding approaches and measuring the impact on sales productivity ramp, and testing the impact of different work schedules on engineering productivity metrics," she explained to HR Digest.
"We know that the future of work is not one destination —it is a journey, one where we will be learning as we go. This model of engaging employees in the ideation, experimentation, and learning is so in line with the idea that good ideas come from everywhere — one of the principles our company was founded on."
Follow Gloria Chen here or read her fascinating blog on the future of work at Adobe.
In this guide, we go back to basics and talk through everything HR beginners need to know.
2. Aaron McEwan
VP, Research and Advisory, Gartner (AU)
While Aaron McEwan may not strictly be an HR practitioner, his research and insights are making major noise in the HR space. In 2021, he was one of the key experts to talk about how the Great Resignation would manifest in Australia.
This year, Aaron has already shared fascinating insights about the hyper-personalisation of work – something that we're tipping as a key HR consideration for 2023. A hyper-personalised workplace would be tailored according to how employees work best; in terms of location, time and style.
"When we design work around the optimum performance profiles of each individual employee, we end up with, obviously, much better productivity, but also happier and more engaged employees," Aaron told ABC's This Working Life.
3. Vernā Myers
Vice President, Inclusion Strategy, Netflix (US)
Vernā Myers has been driving change in the corporate sector for many years now. Her inspiring 2014 Ted Talk, 'How to overcome our biases? Walk boldly towards them', remains an absolute must-watch (and you can do so, below!).
Vernā continues to share insightful strategies around diversity and inclusion, especially in terms of overcoming biases in leadership. "…so much of the work we're trying to do around inclusion is to remember that there are voices we have never heard," she recently told the Washington Post.
"There are perspectives that have never been really given air, and if any company wants to move into the future and be resilient and competent and capable and relevant, right, and to serve their constituencies and customers, they've got to be on this journey of inclusion because it's where the innovation is."
4. Vernon Griffith
Global Head of HR Service Design and Delivery, QBE Insurance (AU)
It's not common that people will build a career in software engineering, and then make the switch to HR. Vernon Griffith, who now oversees the human resource support for over 12,000 staff, did exactly that.
Through his HR work, Vernon bridges the gap between people management and innovative tech. He explains that it's all about applying human-centric design, which is often used in sales and marketing, to the employee experience.
"With customer service, you employ outside-in thinking and really think about the people who use your services," he told Culture Amp.
"This means empathising with their experience and using quantitative and qualitative feedback to understand how they think and feel at key points in the customer journey. We can do the same thing with the people that work for us to improve the employee experience"
5. Lucas Finch
Head of Wellbeing, Xero (AU)
Wellbeing has been an incredibly hot topic in HR circles over the last three years. As the pandemic has put health firmly in the spotlight, what should be the role of employers in supporting their team's health, both physical and mental?
Lucas Finch firmly believes that wellness support is a part of employment (a sentiment we wholeheartedly agree with!). Taking care of your team's health can create a more engaged and fulfilled workplace, and employers can use new technologies and wellness principles to do this.
"Employee wellbeing has really evolved over the years, from being all about tokenistic gestures like fruit bowls and yoga classes, to thinking about how we design work so that people can do the best work of their life, and also feel like they have something to give to friends and families and passions outside of work," Lucas writes.
Dive headfirst into 2023.
Now you know about great HR Leaders, let's talk about HR trends.
2022 was one for the history books. It was a year that transformed the HR and people management space. As we look to the new year, we can tell you one thing – 2023 is forecasted to be even bigger. More technology, new ways of doing things and one of the biggest shake-ups in employment history.
Your complete guide to taking HR digital