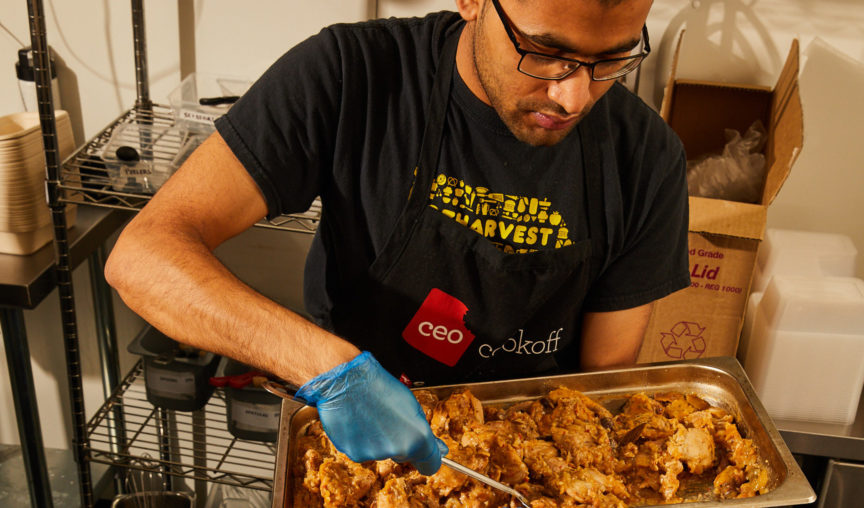 Have you heard the news? Every adult in New South Wales will receive $100 to spend on entertainment and dining. This Government rollout is an effort to support local businesses under the Dine & Discover initiative. The rollout will initially be staged based on postcode and will eventually be offered state-wide. Dine & Discover is one of many state-based initiatives being run across Australia.
To help you learn how to take advantage of what is available in your state, we've created a summary of what is currently being offered.
New South Wales | Dine & Discover | $100 Voucher
The NSW Government has launched Dine & Discover NSW Vouchers to encourage the community to get out and about and support dining, arts and tourism businesses. NSW residents aged 18 and over can apply for 4 x $25 vouchers, worth $100 in total.
2 x $25 Dine NSW Vouchers to be used for dining at restaurants, cafés, bars, wineries, pubs or clubs.
2 x $25 Discover NSW Vouchers to be used for entertainment and recreation, including cultural institutions, live music, and arts venues.
The vouchers:
Dine & Discover NSW is being rolled out by Local Government Areas (LGA) throughout March. Throughout each week, vouchers will become available in more and more areas. By the end of March, the vouchers will be available across the state.
To see if you can apply for the vouchers now, visit the Dine & Discover NSW Vouchers – Local Government Areas page to check which LGAs are eligible. Once you have your vouchers, you can use them at any participating business across NSW.
Victoria | Regional Travel Scheme | Up to $200
Register for a $200 voucher to spend on accommodation, attractions or tours in regional Victoria.
Vouchers will be offered to Victorian residents to contribute to the costs of accommodation, tourism attractions or tours undertaken in regional Victoria. This includes the Yarra Valley, Dandenong Ranges, Mornington Peninsula, and the Victorian alpine ski resorts.
Funding of $200 per household is available as a reimbursement if more than $400 is spent in regional Victoria on eligible expenses
The vouchers are available on a first-come-first-served basis
Queensland | Discover Queensland
Queensland originally had a $50 gift card to your Queensland Holiday which expired in March.
You can still jump on the Discover Queensland site which offers a live call centre service to find out where the latest and greatest deals are around the state. As it stands, any time you spend in Queensland will be self-funded.
South Australia | The Great State Voucher | $50, $100, $200
The next iteration of the Great State Experiences Vouchers will focus on hosted tours and experiences in South Australia. Vouchers of $50, $100 and $200 will be available in late April 2021. These vouchers will be for use on participating hosted tours and experiences state-wide. Check back closer to the date for further information and instructions on how to apply for your Great State Voucher.
Australian Capital Territory | ChooseCBR | Up to $40
Members of the community who are over 18 can register to receive a daily pack of discount vouchers totalling $40. ChooseCBR is a program designed to encourage consumers to spend money at participating local businesses by offering digital discount vouchers that can be redeemed at participating businesses.
Enter your valid email address and a password of your choice. Include your mobile number to receive a one-time password and then click 'Create new account'
You will receive an SMS with your one-time passcode. Please enter the code as displayed and click 'validate'
Once your code is validated, you will be redirected to the user dashboard screen. This screen will display the ChooseCBR program fund availability and your current ChooseCBR discounts
Northern Territory | The Territory Tourism Voucher | Up to $200 (+ up to $200 bonus)
NT is currently running their round three waitlist which you can join until 30 April 2021. There is one voucher and one bonus claim per person up for grabs. TheTerritory Tourism Voucheris still worthup to $200 and is a dollar for dollar investment when you use your voucher to book an NT experience through one of their four Visitor Information Centres
Plan your holiday on one of the Visitor Information Centre websites, whilst you await the opening of registrations.
Register for your Tourism Voucher (to be released in a staggered approach) at this link.
Once you receive your voucher code via email, make your booking at a local Visitor Information Centre (in person or online) within 14 days (travel to be completed by 30 April 2021). Vouchers are valid for up to $200 based on a $1 for $1 investment.
Apply for your 'optional' bonus reimbursement claim (up to an additional $200 based on a $1 for $1 investment) for booking a travel experience 400kms from your place of residence. The claim must be submitted within 7 days of receiving your booking confirmation through this link.
Bonus claim reimbursements will be made to you by the NT Government after completion of travel (proof of travel may be required).
Western Australia | Discover WA
We couldn't find any vouchers or schemes currently being run in Western Australia. However, similar to Queensland, Western Australia offers a website that hosts local tourism attractions and a dedicated phone line for advice on where to go for a personalised travel experience.
Tasmania | Buy Something Tasmanian & Make Yourself at Home
Unfortunately, there's nothing currently on offer in Tasmania – however, there is a brilliant resource, Buy Something Tasmanian. It's your one-stop shop to find Tasmanian businesses from across the state who sell fresh, seasonal produce, artisan products, and many things in-between. Many of them have just reopened their physical doors. You will also find a new Tasmanian tourism website to help you plan your Tasmanian holiday. As the campaign says – Make Yourself at Home.
The wrap up
In response to the year that 2020 was, the state governments are giving us a brilliant opportunity to go exploring in our own backyard. If you're lucky enough to live in a state where financial incentives are on offer, take advantage of them while they last. Get out there and meet your local businesses, they'd be delighted to meet you. Happy exploring.