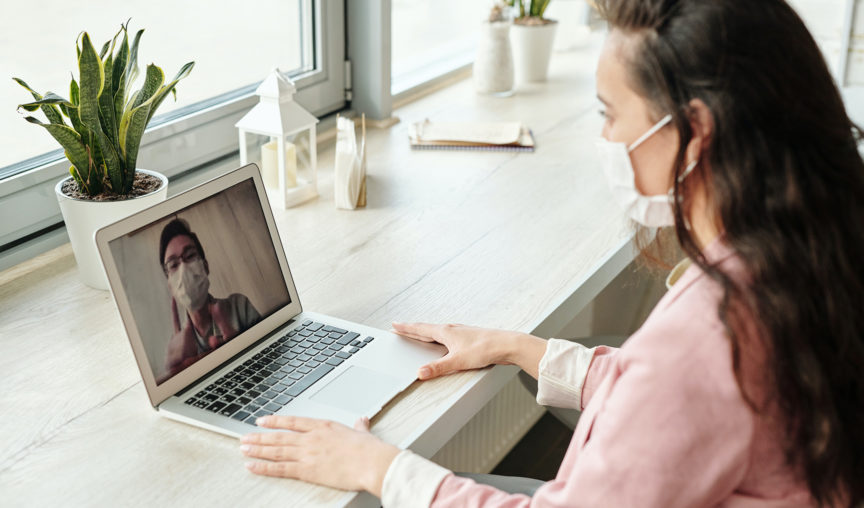 Ben here, CEO and Founder of Employment Hero. The past few weeks have been a challenging time across the world. COVID-19 is front of mind for all, and it seems it will be that way for some time to come. The world of employment has changed forever. When something changes dramatically, our response has to change dramatically. We know that there are a lot of business owners, leaders, HR and people managers like yourself, who are not only struggling to keep up with the rapid changes, but wondering how on earth they're going to keep their ships sailing over the next few months. Many of us are working from home, which can be isolating enough in itself without the added weight of business continuity on your mind. I wanted to reassure you that there will be no interruptions to Employment Hero. Since we started in 2014, Employment Hero has been entirely cloud-based; not only with our product but also in the way we work. As a remote-first workforce, we stay connected through Slack, G-Suite, Zoom and of course, Employment Hero. Working from home is already in our DNA, and has provided no issues for us, but we appreciate that not all businesses are in the same position.
That's why we're doing all we can to help.
Firstly, we've extended our customer support hours so we can help get your queries answered faster, to ensure your business can keep running smoothly. Secondly, we know that keeping teams aligned is top of mind for organizations around the world right now as they adapt their working arrangements to slow the spread of COVID-19. For the many teams who are making the shift to remote work (including our own), it's more important than ever to stay coordinated and provide the clarity needed to move work forward, no matter where you may be working. That's why as of this week, we'll be offering ALL Australian small businesses who employ 1 to 20 employees and aren't current subscribers access to our Platinum level people management platform*, free access to Employment Hero for three months in a bid to help ease them through this tumultuous period. This will allow businesses to:
Ensure they have access to all their vital documents when and where they need them in the cloud

Access vital policies needed at times like this, like a COVID-19 Response policy and a Work From Home policy, with auditable digital acknowledgment

Send out messages company-wide

Allow employees to submit timesheets electronically

Align their teams together through OKRs

Ensure employees are still recognised for hard work with reward and recognition

To keep everyone in contact via the company feed, both on desktop and mobile

Give employees access to vital discounts like Coles and Woolworths which will help them through this period

Provide employees with Instapay*, to allow them access to vital funds in emergencies, fee-free.
If you would like to access this offer, create your account here and use the promo code 'EMPOWER'. [T&Cs apply] Thirdly, we are fortunate at Employment Hero to have in-depth experience working with distributed teams. We've built distributed teams from our conception and have been on a journey for the last 7 years to continuously evolve the effectiveness of them. Many of these learnings can be applied to these work from home circumstances. This makes us industry experts in remote working and we are dedicated to sharing with you all that we know to help you navigate these unprecedented circumstances. This is why we are ceasing our current development pipelines to focus all our attention on developing features and product enhancements that will help our customers navigate this next period of time when productivity, alignment, employee engagement/motivation/retention are most important. Features we are looking to add in the coming weeks, which you will have full access to include:
New features:
1:1 tool

Tool to helpwith scheduling sessions for coaching and capturing feedback for managers and employees
Crucial tool to strengthen relationships between managers and their team members
Core idea is to meet regularly to discuss progress on goals, engagement, professional development, etc. to further improve business efficiency

Custom surveys:

Flexibility for creating configurable surveys that can be tailored for onboarding workflows, quarterly engagement surveys and weekly check-ins
Business owners can create surveys to gauge employee sentiment or just to get to know employees better

Manager dashboard:

Mission control for understanding and organising their team or business
Gives managers or owners a visualised health check to keep their finger on the pulse of their team or business
Data we will help surface are OKR alignments, frequency of updates, happiness stats and trends, staff composition, reward and recognition trends, feedback & 1:1 trends
Enhancements:
Happiness surveys:

Threaded comments to allow your managers to close the loop on feedback by responding to or creating discussion points directly with the source
Customisable survey frequency can allow you to create more frequent surveys to help with Working From Home staff and remote workers as they may require more regular check-ins to stay connected

Company Announcements:

Team announcements will be a feed that is confined to just information for a particular team rather than be exposed to all the noise. This is useful for quick check-ins amongst team members as a way to stay connected, motivated as well as provide regular updates on statuses/work
Threaded comments to close the loop on feedback by responding or creating discussion points directly with the source
New ability to upload files and attachments to allow messages to be more personable with images and attachments to be placed within context of the comment
New formatting options for users to better personalise and craft messages such as bold text, bullet pointing, etc. to promote clearer messaging and content

Task Enhancements:

Save admin time and further providing ease-of-use by allowing recurring tasks to be created rather than producing new tasks every single time
Increase work transparency and teamwork ability to allow multiple people to collaborate on the same task list, making sure everyone is aware of what the other is doing to minimise conflicts
In the future, tasks can be produced by 1:1s, performance reviews, feedback, happiness survey, to turn discussion points from those check-ins into actionable

Org chart:

Surface employee contact details on the fly so employees can contact their managers or individuals easily without having to browse through to separate employee files

Timesheet synchronisation:

Replacing bulk timesheet synchronisation with real-time individual timesheet synchronisation to payroll platforms
All existing customers on the Employment Hero platform will be eligible to access these features as they are released. Lastly, to help combat the feeling of isolation some businesses may be feeling in this time, Employment Hero has set up virtual hubs for people and business leaders to come together and share their learnings, discuss their frustrations in a safe space and have a support network when they need it most in The People and Work Place. We'll be facilitating daily discussions, sharing updates and exclusive content, but most importantly, The People and Work Place is a place for you to share your own learnings and experiences. We're entering uncharted waters and Australia's business community is going to be stronger together. Whilst this will mainly be a channel to discuss COVID-19 responses and the challenge of managing a remote workforce, we hope that over time The People and Work Place will develop into a strong community of like-minded business leaders. As business leaders and people managers, I invite you to join the conversation. We've set up channels on two mediums to ensure the best access possible. Please join our: Facebook community here. https://www.facebook.com/groups/2636637496566963/ Slack channel here. https://hr.employmenthero.com/Slack-People-and-Work-Place.html Please note: We wanted to reiterate that our employees and customers have been and always will be our number one priority. Our operations are unaffected by COVID-19 and we'll continue delivering outstanding customer service and product enhancements to make your working life a little easier. Please keep an eye on your email, as we're working on more initiatives to help Australian businesses through this period. If you have any questions, don't hesitate to reach out. Most importantly, take care of yourself, your team, your family and your loved ones. On behalf of the entire Employment Hero team, we're here for you. Here's to a better world at work (even if that work is from home).

Ben Thompson * Terms and Conditions Apply