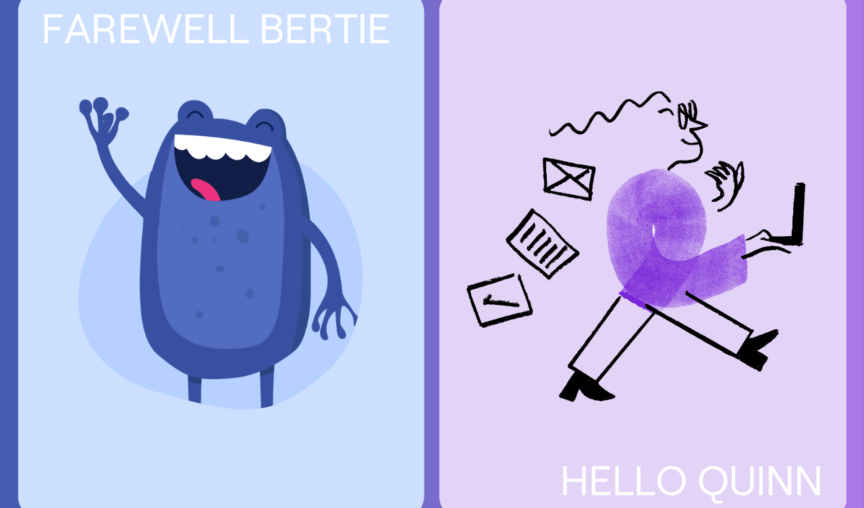 What a journey the past 12-18 months has been for KeyPay. In July 2022, we celebrated 10 years of building a trusted, powerful payroll software brand – and who can forget that in December 2021, we were acquired by Employment Hero?
Since then, we've been working hard to integrate the teams and ensure we work efficiently together as a business, to ultimately provide the best output for our valued partners and clients. During this time, there's also been careful evaluation by our Executive Leadership team on how we can operate efficiently together.
As of 6th March 2023, we're pleased to announce that we have retired the KeyPay brand and are moving forward under the Employment Hero brand!
This is an exciting time for our customers, partners and team. Our product will still remain as strong as it is today, but with the increased support and global recognition of the Employment Hero brand. This will strengthen our position in the payroll space and open up additional opportunities for our valued partners and clients.
We'd like to take this time to celebrate everything we've achieved together under the KeyPay brand. We're looking forward to welcoming you into this new era as part of Employment Hero.
For now, let's take a trip down memory lane. From our humble beginnings in 2012, to growing the KeyPay brand internationally, to fast-tracking growth and putting our customers and partners first through leveraging the extensive resources available with the Employment Hero family – let's take a look at how far we've come.
Growing the KeyPay brand
Born out of the need to create a more accessible version of payroll by leveraging the power of the "cloud", KeyPay was publicly released on 1st July 2012. What began as a software for Australian users soon expanded into New Zealand, the United Kingdom, Singapore and Malaysia.
Growing from a team of just seven employees to over 100 at its peak, KeyPay placed strong emphasis on developing key features to drive value within our payroll offering, such as:
Employee self-service portal
A powerful pay conditions engine
Timesheets
Rostering
Branded payroll
The software's strong capabilities proved evident in its user base. In January 2013, there were 1,911 employees paid by KeyPay users. In July 2022, more than 2.5 million employees were paid.
After successful expansion into five markets and significant product development, we wanted to take the product to the next level and become a leader in the payroll space. It was time to think about how to achieve these goals and reach new heights.
Existing roots between Employment Hero and KeyPay
When Employment Hero acquired the KeyPay product in December 2021 (and became a "unicorn" in the process), it wasn't our first rendezvous. The relationship between both brands is long-standing, as Employment Hero previously owned part of KeyPay and was a shareholder in the company back when we started.
When the opportunity arose for the teams to unite, it was the natural next step.
With newfound support, we were excited to start investing more into our partners through:
Dedicated partner support
Additional tools and resources to facilitate partner growth
Increased access to knowledge, resources and software to further enhance the KeyPay product offerings in-platform
Whilst we were increasing our focus on our clients and partners (with KeyPay specialising in offering payroll to outsourced payroll providers and Employment Hero continuing to service SME clients) we were also on a journey towards learning how to work better together.
When KeyPay joined Employment Hero, the wider team grew rapidly to over 700 employees, all of whom had to learn how to work and communicate together in a short space of time. We invested time into getting to know each other, combining our existing tech stacks, sharing knowledge across teams, and combining our Slack channels (#animalsbeingcute – IYKYK).
We even all got to meet face-to-face, with employees from both brands meeting in Thailand in 2022 for Employment Hero's inaugural Global Gathering – united in our mission to support payroll providers and SMEs globally in the way they work, pay and manage their people.
As we continued to combine our teams and work together, we started looking towards the future and asking ourselves the important question: what is our end goal?
Merging the brands: the final piece of the puzzle
Since Employment Hero acquired KeyPay, our shared goal was always the same – to work efficiently together as a business, and ultimately provide the best output for our partners and customers. We carefully considered the commercials of having multiple brands in the market and the need to consolidate our operations to reach our business objectives.
After a thorough evaluation with internal and external stakeholders, the decision has been made to retire the KeyPay brand and move forward with the payroll product under the Employment Hero brand. KeyPay has now become the Employment Hero brand for our partner network and SME payroll customers.
To KeyPay's loyal mascot, Bertie, we thank you for your service. In saying that, let's give a warm welcome to Quinn: Employment Hero's mascot, who you'll be seeing a lot more of – take a look at the image at the top of this blog to get acquainted.
Re(introducing) Employment Hero
If you aren't already familiar with Employment Hero, we're designed for small and medium businesses with big ambitions who want to manage people, payroll and productivity effectively. With enormous growth (we're talking 100% YoY!), Employment Hero services Australia, New Zealand, the United Kingdom, Singapore and Malaysia.
Working with over 200,000 businesses, we saw how much employees needed a tool designed to fight the rising cost of living, gain control over their finances, and make work more rewarding. Enter Swag: a world-first employment superapp that redefines the way employees work, save and get paid.
We've also received many awards over the years for our ambitious goals and achievements, some of which include:
Deloitte Technology Fast 50 2022, ranked #38 in Australia
Raised $181M, achieving unicorn status February 2022
LinkedIn Top 25 Startups 2021, ranked #2 in Australia
The Australian Top 100 Innovators List 2021
As of today, Employment Hero has more than 1 million active users on our platforms, with $30M+ invested into research and development (R&D) each year.
With KeyPay becoming Employment Hero, our existing and new partners (accountants, bookkeepers and outsourced payroll providers) will now join the Partner Network – experiencing all of the benefits that they've always received through our payroll offering, with much more on the way.
Under one brand, we're opening up the door to exciting opportunities within the payroll and HR space for all our users. We're continuing our passion of making payroll easy, and aligning with Employment Hero to transform the payroll and employment experience for everyone.
Here's to the future – together
We want to take this opportunity to thank each and every one of KeyPay's clients, partners and legacy team of employees for their ongoing support over the past 10 years. This is the start of a new chapter in moving forward under the Employment Hero brand and becoming your partner in payroll and employment success.
We're on a journey towards improving payroll processing and people management, and we can't wait to see where it takes us.
Further resources
If you'd like to know more or are looking for further information, either contact your account manager or take a look at our help centre.