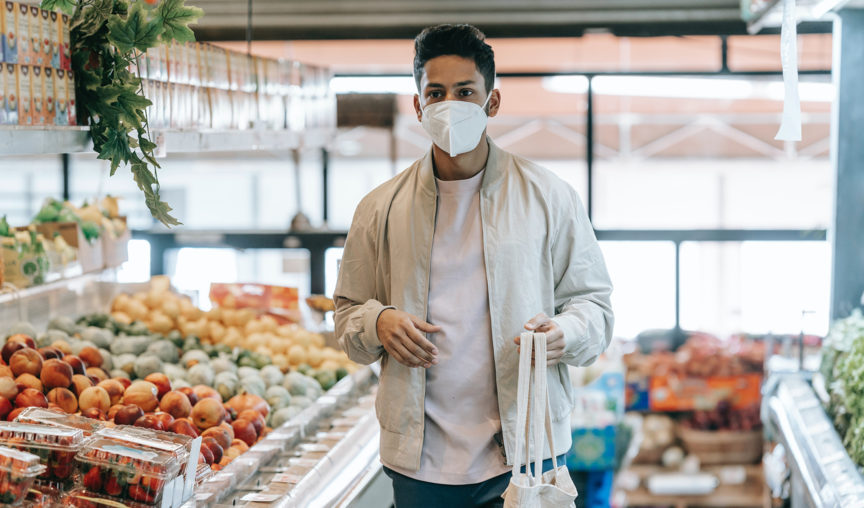 Like many businesses, you're probably experiencing significant challenges as a result of the pandemic. During times like these, feelings of distress and anxiety are more apparent than ever. Typically, 1 in 5 workers are suffering from a mental health condition at any one time and recent increases in financial insecurity, social isolation and loneliness as a result of COVID-19 will likely see this number rise.
For many Australians, the mental impact of a pandemic can place significant pressure on their overall health. As an employer in a time of such uncertainty, it can be difficult to know how you can support your employees. With so many questions unanswered and the current environment changing daily, it's never been a more critical time to provide support for your team.
This is an incredibly challenging time for everyone, but there is one thing you can do as an employer to support your employees through this. The last thing you want during this time is to have your employees suffering in silence and feeling like there is no support available. With this being said, Employment Hero has partnered with Acacia Connection to give your employees access to professional counselling services and support when they need it during COVID-19 through an employee assistance program (EAP).
We're here to help
If you're looking for more information surrounding COVID-19 and what it means for you and your employees, we've pulled together resources to help you navigate through this time. From blog content to webinars, templates and tools, we hope these resources can help answer some of the questions you may have. You can view the Employment Hero resource hub here.
What is an employee assistance program?
An employee assistance program (EAP) is an external program that employers can provide to employees to support their mental health and wellbeing. It provides your employees and their immediate family members with access to professional counselling and support services when they need it most. It can provide assistance to those struggling with mental health issues such as anxiety or depression in a confidential environment with a qualified professional.
With the current COVID-19 outbreak causing so much uncertainty for many Australian's, an employee assistance program is just one way you can support your team through this challenging time.
What will my employees have access to with the Employment Hero EAP?
Your employees will have access to 24/7 counselling and support with qualified psychologists and professionals. This includes:
Confidential EAP Counselling Calls

Crisis Calls

Critical Incident Response

Manager Support Service
Employment Hero's EAP can support your team by providing:
Support when it's needed
Acacia offers 24/7 support for your employees and their family members. Each employee will have access to free counselling sessions throughout the year. This includes a manager support hotline, critical incident response team and immediate crisis counselling. They will also have a dedicated account contact to help book their sessions.
Support for employees who have recently been stood down
If you've had to make the unfortunate decision to stand employees as a result of COVID-19, an employee assistance program can provide support to your team whilst they are waiting to return to work.
Support for employees who are struggling to come to terms with their coworkers being made redundant
To many, coworkers are like family. With situations for employers and employees changing almost daily, it's likely that your team has experienced their co-workers being made redundant. These changes can be a shock and can impact their mental health, especially if they didn't say farewell.
Online support all year round
Employees will have a login to an online portal with free access to mental health information. Acacia can also run employee and manager awareness sessions for your team.
How do I know that my employees are using the EAP and are finding it useful?
While all EAP sessions remain confidential, you will be able to see how many employees are using the EAP program with a reporting feature. Reporting can be monthly, quarterly or annually.
What are the benefits for me as an employer implementing an EAP?
Offering support to your employees when they need it most
In challenging times, some might not be coping with changes as well as others. Everyone is faced with their own set of worries and concerns. Some may be living here from overseas and have a limited support network, while others might be struggling to come to terms with the financial impact this is having on them. An employee assistance program is a helpful tool to have in place and can help your employees and their immediate family get through the impact of COVID-19. It's important to remember that talking to a professional and putting strategies in place to manage stress and anxiety can make a world of difference.
Reduced workplace absenteeism and improved morale
If your team is feeling mentally unwell, it's important to identify that this can impact their performance at work. While we know this is an unsettling time and performing well at work may not be possible for many, you don't want your team's mental health to suffer. When your employees feel like they have their mental health under control, their morale will subsequently improve.
Increased employee engagement
Looking after your employees isn't just the right thing to do, it's good for your business. Employees who are healthy and well are more productive and engaged. And investing in employee wellbeing doesn't just improve performance. It communicates to your employees that their workplace is a psychologically safe place where they can be honest about their mental health. Why is this important? Psychological safety improves retention, engagement and performance.
Improved employee loyalty/retention
When Australia begins returning to normality, your employees will remember the support you provided to them during the COVID-19 outbreak. It's small offerings like this that will make your team more loyal and improve retention rates. This leads to reduced employee turnover, therefore reduced costs associated with hiring and attracting new talent.
Ready to help your employees?
If you're looking to support your employees through this challenging time, Employment Hero can help. We've partnered with one of Australia's leading EAP providers so you can offer support to your employees. If you would like more information, please get in touch with one of our small business specialists who can provide you with further information on how an EAP can help assist your employees. Already a customer? Click here to speak with one of our team about an EAP.