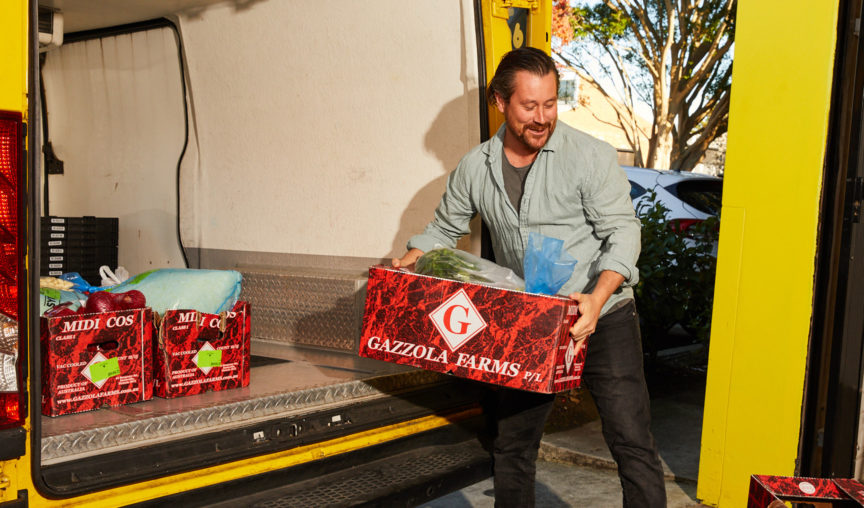 As a small business owner, no doubt you've heard the old adage "you've got to spend money to make money". Of course, it's not always necessary to splash the cash, but healthy cash flow will (in most cases) get you further, faster. If you're lucky, you'll have an investor by your side or a large savings account. For the majority of small business owners in Australia however, securing a business loan is the most practical answer to bank balance blues.
Unfortunately, securing a business loan isn't always easy, so preparation is key. Here are our top tips to ensuring your small business is in the best position to seek finance…and get approval! Disclaimer: This article is general in nature and should not be taken as constituting professional advice. Employment Hero recommends that you speak with a financial specialist for individual circumstances.
1. Determine what type of business loan you need
A "business loan" is a general term covering a wide range of loan products suited to different commercial objectives. You may need a simple cash injection, but chances are you probably need something more specific, like an asset or equipment loan, cash flow finance or a line of credit. To work out what type of business loan you need, start by asking yourself the following questions;
What will you spend the funds on?
How much do you want to borrow?
What's your repayment capacity?
How will a loan help you grow your business?
Next, have a chat with your accountant. Outside of doing your tax, your accountant's role is to support you in growing your business with tangible solutions to the challenges you face. They can help you work out what loan type is most suited to your objectives, and ensure your financial records are ready to be scrutinised by a potential lender.
Prefer to do your own research? Start by calling your bank, and do some online research into fintech lenders such as Moula, OnDeck or Prospa. There are hundreds of business loan products out there, offered by a multitude of lenders from the Big 4 banks to smaller lenders you've probably never heard of. Each lender has its own merits, and lending criteria to determine who they're prepared to lend to and why. In short, you've got options!
2. Consider engaging a finance broker
Attempting to wade through all of this information on your own can be daunting; particularly when you start looking at different interest rates, loan terms and repayment structures. If you've got better things to do, like running your small business, you may prefer to engage a finance broker (or mortgage broker). A finance broker will be your best advocate in finding the right loan. They have access to a wide range of lenders, so can offer you more options and choice than a bank can. They know the ins and outs of the industry which enables them to position your business in the best light and negotiate on your behalf – this is particularly useful if you have cash flow issues or poor credit history.
Your broker will walk you through the entire process, usually at no cost to you (they're paid by the lender you choose). They'll even take care of the paperwork, reaching out to your accountant for relevant financial documents.
3. Understand how a lender will view your application
The level of risk a lender is prepared to accept varies widely, but they will all evaluate your loan application on five fundamental criteria called the "Five C's of Credit". Now, remember when we enlisted the help of your broker? This is where they will really shine. They'll help build a positive story for the lender, using these criteria to play to your business' strengths.
Capacity: Your ability to repay the business loan From a lenders point of view, this one is probably the most important. You'll need to show you can comfortably afford (or "service") the loan repayments by outlining your income, the reliability of this income, your assets, liabilities and any ongoing expenses. The catch here is that this doesn't only refer to your business finances, but the personal finances of all and any business directors. Do you have a good credit score? Ask your broker, or use a free service like www.getmycreditscore.com.au. If you're unhappy with what you find, talk to your broker about ways to improve your score such as repaying bills on time and limiting the number of credit enquiries you make.
Collateral: The forms of security you can provide to a lender If you're asset-backed you'll find more loan options will be available to you. Think about any equipment, vehicles or buildings owned by your business, or assets you own personally, such as your home, that you can offer a lender as collateral. Alternative forms of collateral might include a loan guarantee; that is, someone who will repay your loan if you're unable to.
Capital: The owner's investment in the business Recognising the capital invested in your business can give a lender confidence that you're not only committed to the longevity of your business, but shows you have assets that can be sold if you're struggling to repay a loan. You'll need to have up-to-date and accurate financial statements at the ready, including your balance sheet and profit and loss statement. Ask your accountant or bookkeeper, and consider using accounting software like Xero or Myob to make this easier.
Conditions:The terms on which you want to borrow Loan terms are those things you can negotiate such as the loan amount, loan duration, interest rates and types (i.e. fixed or variable) repayment set up (i.e. principal and interest, or interest only) and flexibility to repay your loan early or redraw funds. The conditions you choose may persuade a lender to view your application more favourably. For instance, you may be happy to make repayments more frequently or pay a higher interest rate.
Character:The stability and financial behaviour of your business (and yourself) This one can be very subjective. It asks whether or not yours is the type of business a lender wants to work with. Anything from general economic conditions and the stability of your industry, through to your performance forecasts can and will be taken into account. Again, lenders will also look at your personal character. Essentially, a lender wants to ensure you are trustworthy, and not only able but willing to repay your loan on time.
4. Get organised with the right documentation
When applying for a business loan, you'll need to provide some key documentation for yourself and your business. There are a range of documents your lender may ask to see, but these are the most common.
Proof of Identity All business directors will need to provide verified proof of their identity, usually entailing a Drivers Licence and Medicare card. Your broker can usually verify your ID, or you can have this done by a JP, pharmacist or at your local Australia Post.
Proof of Business Registration Have your ABN and / or ACN ready. You should also note if your business is GST registered.
Proof of Income, Assets & Liabilities You'll need accurate and up-to-date business financials including your balance sheet, profit and loss statement and tax returns. You'll also need documentation to show personal income (e.g. payslips or tax returns), assets (e.g. rates notice) and liabilities (e.g. loan statement). Keep in mind, most lenders will ask to see two years of financial history.
Business & Personal Bank Statements Your chosen lender can ask to see current bank statements for all of your business and personal accounts. They'll use these to verify your income, outgoing expenses and understand your general financial conduct.
The Bottom Line Applying for a business loan can be a smart solution to the challenges you face as a small business owner. Financial support from a reputable Aussie lender can help you maintain what you've worked so hard to achieve, reduce personal risk and better yet, take your business to the next level. The key to successful borrowing is all in the preparation. Do your research, enlist the right support and get your finances in order. A little extra work at the front end, makes applying for a business loan as stress-free as possible, so you can concentrate on what you do best. Disclaimer: This article is general in nature and should not be taken as constituting professional advice. Employment Hero recommends that you speak with a financial specialist for individual circumstances.