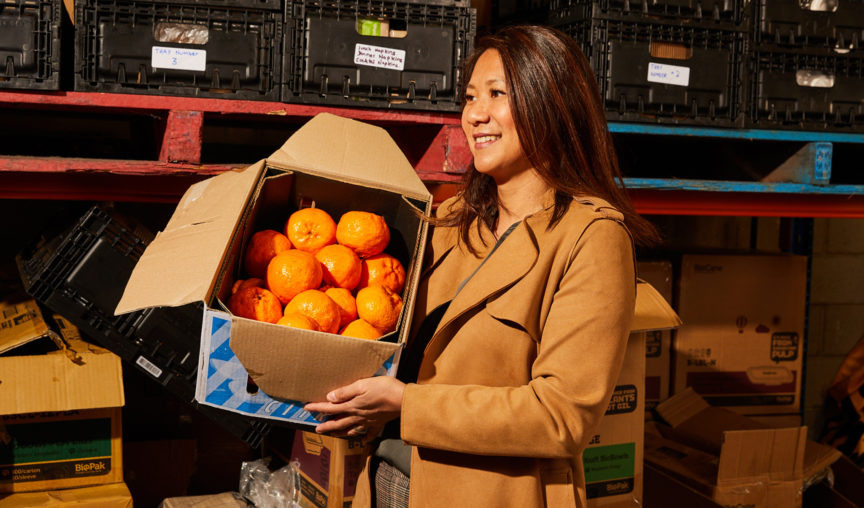 Your cash flow is the beating heart of your business. And running out of money can spell the end — even for profitable companies. That's why preventing cash flow issues before they occur is critical, particularly as unexpected events can happen at any time (hello COVID).
Increasing the money coming into your business is certainly a big part of improving your cash flow, but it's not the only thing to think about.
To really get your cash flow flowing, start by understanding the fundamentals. Ask yourself these questions:
How is profit different from cash flow?
Should you invest in marketing to improve sales?
How can you better manage stock, suppliers and payments?
Why is it so crucial to know what's coming in and going out?
Next, take the time now to figure out what's good for your cash flow and what isn't. Finally – the fun bit – learn what you can do to increase the dollars coming into your bank account. Ready?
Here are our top seven tips for getting your cash flow going that you can action today.
1. Know the difference between cash and profit
In case you need a little refresher, allow us to quickly remind you what these terms mean. "Cash flow" is the money coming in and going out of your business. Money comes in through things like sales, rent, or investments. Money goes out on supplies, services, taxes, bills and other payments.
Usually measured over a set period, such as a month or quarter, cash flow is simply cash in minus cash out. "Profit" on the other hand is the amount of money left over after you've paid all of your expenses.
Critically, it includes sales you haven't been paid for yet. This is why your business can make a profit but still run out of cash.
2. Get good data
Before you can take steps to improve your cash flow, you need to know what you're dealing with.
Have you got good data from your systems so you can look at the details and see trends? Can you see your cash flow up to the minute? Do you know what payments are overdue? Can you see which suppliers tend to pay late?
Creating a cash flow forecast is fundamental for your business. You need to have a clear picture of payments flowing both ways, so you can make the right decisions and reflect those in your business plan.
Perhaps it's time to build cash reserves so you can prepare for the unexpected. You can better track money coming in and going out of your business by learning how to create a cash flow statement here. We also recommend subscribing to accounting software such as Xero or MYOB.
These platforms are easy to use and allow you to track your invoices and bills at the click of a button. If you work with a bookkeeper or accountant, you can give them direct access to your finance software for an extra leg up.
3. Find ways to cut back
A surefire way to improve your cash flow is to reduce money going out and look at what expenses you can stop. This is even more important if your data is telling you you're going to have trouble making your payments in the next period. Or if sales are in a downturn.
Audit your outgoings. That is, check and double-check every payment you have going out each month. If it's not essential, let it go.
Negotiate supplier contracts. Can you improve your payment terms or ask for a credit extension? Look at paying your bills more slowly if the terms permit. Finally, check out your suppliers' competitors to see if their pricing is more attractive.
Look at your office supplies, printer and toner costs, utility costs and rent. Where can you cut back? Reducing your power and water usage and minimising waste will be good for your cash flow and tick the environmentally-friendly box.
Look at your tech. Software licences often go unused so see what you can cancel. And make sure you've cancelled mobile phones for staff who've left. Every little bit counts.
4. Focus on sales
If your business has experienced a decrease in sales this year, you're not alone. Buying behaviours have changed, discretionary incomes are down, and we're all being extra cautious with our spending. Of course, this is all bound to affect your cash flow.
You have a couple of options here before the cash runs out. If sales are dipping:
Take a look at your inventory and make sure you're not overstocked. If things aren't moving at the usual pace, you don't need added warehousing costs to deal with. The idea is to go lean until things pick up.
Review your business end-to-end. Take an in-depth look at customer demand and see how it's changing. If your product or service isn't the issue, review your sales channels and your customer profile. Don't forget to review your pricing!
Consider investing in new ways to reach customers. Perhaps that means reaching out through social media to the thousands of people who are now working from home. Or it could be taking your shop floor product online to reduce the need for face-to-face sales. The key is to keep the cash coming in, so get creative and adapt.
If you've got a product that's in high demand right now, you might be seeing a rise in sales. This is great news, but don't get blindsided.
More cash may be coming in, but you still need to have a good handle on your cash flow to ensure you're keeping up with demand, paying your bills and managing staffing costs.
Read more: How to conduct competitive research
5. Chase those bills
Good cash flow management starts with invoicing. Send out your invoices as promptly as possible, include clear payment terms (i.e. an invoice due date) and make it easy for your customers to pay! You might like to consider an electronic payment option.
Sending out your invoices is one thing, but ensuring they're paid on time is another. If you've got customers whose bills are overdue or who are sitting in debt, it's time to get on the phone!
Don't be afraid to chase up payments; you've worked hard, delivered an amazing product or service and you deserve to be paid. Particularly when you have a clear due date highlighted, you're well within your rights to follow up.
If you're not a fan of confrontation, consider engaging a bookkeeper who can chase late payments on your behalf. Keep in mind times are indeed a little tough for all businesses at the moment.
If you have a little flexibility, you could consider offering a discount for immediate payment or arranging a payment plan. Remember that money coming in is the good side of the cash flow equation!
6. Prioritise cash
If you want to improve your cash flow, you have to make cash a business-wide priority. As the business owner, the buck will always stop with you. However, fortifying your financial position is something the whole team can help with.
Work together strategically to increase money coming in and to slow or decrease the money going out. No matter which way your profit is trending, don't lose focus on the cash; that's the danger area for your business.
7. Ask for help
Everyone needs a helping hand sometimes. There are several Government subsidies available right now in Australia for small and medium businesses to help your cash flow. From JobKeeper and a one-off cash flow boost to trainee subsidies and more. You can find details on the ATO website.
You may also like to explore additional funding options like cash flow and invoice finance or a line of credit. These business lending options can provide you with the stability you're looking for, with manageable repayment plans.
It's worth a chat with your mortgage broker or bank's relationship manager to see what options are available to you.
Cash is King
Managing your cash flow as effectively and efficiently as possible is just good business. It may feel a little daunting to get your head around at first, but once you do, the benefits will be very real.
You'll have money coming in, you'll be paying your suppliers, staff and other expenses on time with minimal stress, and ideally, you'll walk away with a profit at the end of the day. Sounds pretty good, right?!
Spend a little time getting to know the cash flow patterns of your business before looking at ways to cut back and save on your outgoings. Concentrate on driving sales and your profit margin, chase those bills and ask for help if you need it. Above all, remember, cash is king!
Want more? Read our HR Compliance Guide here.
The essential guide to HR compliance