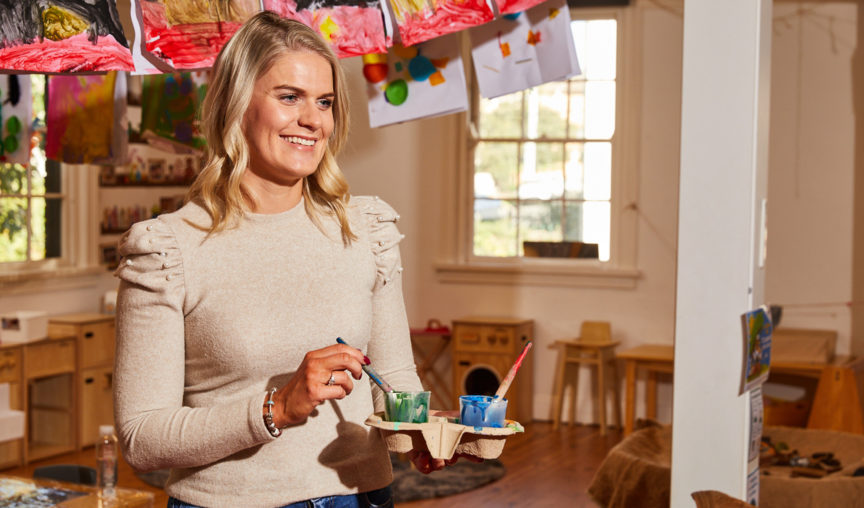 Congratulations! You've started your own online store – you're making awesome products and sharing them with the world of the internet. So… now what? Well, like any store, you need to be measuring your success from day one
If you owned a classic brick-and-mortar shop, you could observe foot traffic, gauge interest in your wares and talk to your customers. But in an online ecosystem, there is a completely different way to measure the success of your business.
What does success look like for an online store?
It's easy to identify the most important element to success – making sales! If your online store is selling out faster than you can make products, farewell and enjoy your success!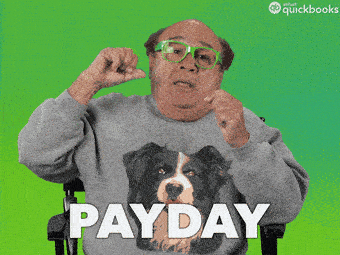 But if you're like any normal online business, it will take a little bit of time for your shop to gather interest and gain momentum and to do that you'll need to get clued into some success metrics.
You might want to know… how many people are finding my store? How are they finding it? Why are they purchasing or not purchasing my products? How can I grow my customer base? Apart from sales, there are lots of other eCommerce metrics that can give you insights into your shop's performance.
Let's break down some of the most helpful ones.
What are some common eCommerce metrics?
1. Conversion rate
A conversion rate is a rate at which users on your eCommerce site is 'converting' – in other words, buying your awesome products. When someone recognises your marketing and visits your website, they enter your sales funnel.
From there they will view product pages, select items, add to their cart and ideally make a purchase! As an eCommerce business, you want to improve the conversion rate and get more visitors through to this purchasing point.
The better your conversion rate is, the more sales you make in relation to the number of visitors you have.
📏 The maths: A conversion rate is calculated by dividing the number of visitors to your site by the number of sales. So, if 1000 people visit my online jam shop and 45 people make purchases, my conversion rate is 4.5%. We want this rate to continue to rise over time.
2. Cost of customer acquisition
Customer acquisition cost (or CAC to those in the know 😉) is the average marketing cost that it takes to convert a potential 'lead' (someone who may be interested in your product) into a customer.
Be kind to yourself with CAC numbers – they will be high when you are starting out in a new market where fewer people are aware of your products. Make a note of your CAC regularly and build awareness around your shop to see these numbers improve.
📏 The maths: Divide all marketing costs over a period of time with the number of customers you've acquired during that time. So, if in November I spent $100 on marketing which brought in 10 customers, my CAC for November would be $10. We want this cost to continue to go down.
3. Average order value
How much are people spending when they visit your online store? Do they pick up one item or several? Are lots of people visiting your online shop but only purchasing cheaper items?
Your average order value (AOV) is the average dollar amount your customers are spending at your store. This number gives a general idea of consumer behaviour and spending habits on your site. If your AOV is low, there may be an issue with your store design, product prices or marketing activities.
Make sure all of your products are clearly visible and laid out, especially as your customers move through the sales funnel. You could also create packages for products or put in place a minimum spend to qualify for free shipping or bonus gifts.
📏 The maths: Take your total sales amount and divide it by your number of customers. If I've sold $100 worth of jam to 20 customers, my AOV is $5. 💰 As well as the average order value, you may want to consider the mode order value. This captures the most common cost-of-order. For example, if 80% of my customers purchase 2 jars of jam at $5, my mode value is $10.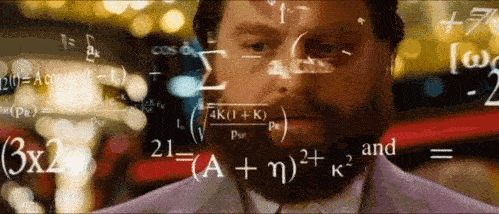 4. Shopping cart abandonment rate
We all know how easy it is to click around the internet, adding everything we want 'to cart'. It's harder to take the time to put in payment and delivery details to complete the process.
Your shopping cart abandonment rate takes note of your almost-customers, those that didn't quite make it to the end of your sales funnel. This may be an element of the conversion rate, but it's worth looking at independently.
As it's the last step in your sales funnel, these almost-customers are clearly interested in your product. Research tells us that the most common reasons for cart abandonment are encountering unexpected costs (like shipping, taxes or fees), a lack of guest checkout options and a complicated checkout process.
📏 The maths: Divide the number of completed purchases by the number of carts created. Subtract the result from one and then multiply by 100. If I have 200 customer carts created but only 25 customers actually purchase jam: my cart abandonment rate is 87.5%. Don't be discouraged if the number seems high – studies have found an average cart abandonment rate of 69.57% across all industries. Mobile users have an even higher rate of cart abandonment at 85.65%, so making sure you have a mobile-friendly checkout experience is essential. Consider your sales funnel from a customer perspective. How easy is it for customers to go from cart to checking out? Is there anything you can do to make this experience more pleasant and efficient?
5. Site traffic
Sitting at the very top of the conversion funnel, it's easy to understand why site traffic needs to be front of mind for online shop owners. Google Analytics (GA) is the most popular way to monitor traffic and activity on your website.
A free tool that's easy to set up, GA can give you real-time site traffic numbers and generate helpful reports of activity over specified periods. Getting started with GA is simple. You can find easy guides from Google on how to set up your analytics account, and you'll be on your way in no time.
Once the data is delivered to your Google Analytics dashboard, visit your 'Audience' tab. You'll be able to see how many users have visited your store and how many page views your store received, plus helpful information like basic demographics, average time spent on site and average bounce rate (which indicates if they moved around your site or exited after viewing the first page).
Set up some regular reporting within Google Analytics to capture your web traffic. See how your traffic is growing week-on-week and month-on-month, and establish some goals you'd like to meet.
📏 The maths: This one's simple – just capture the number in Analytics! Choose your preferred time period (daily, weekly, monthly or custom) and then step up the process by working out a growth percentage.
⚡ Setting some goals for your business? We recommend checking out OKRs (Objectives and Key Results) to power your efforts!
What marketing tools can you use to boost activity on your online store?
How can you boost your e-commerce metrics and get more eyeballs on (and money exchanged for) your fabulous wares?
Use social media
Social media is another great way to spread the word about your shop, with Facebook and Instagram being great places to start. When you set up your website, make sure you also have social media accounts that can be discovered by your customers.
This will also give them the opportunity to review, tag and share details about your products.
Organic social media means posting to social media without spending any money on social media advertising. Consistently posting organic content can help you build a following and is a great way to interact with your customers day-to-day.
Paid social media refers to social media advertising. Any business can set up a Facebook Business account and run their own ads (subject to Facebook's Terms and Conditions). A great benefit of using paid social media is you can target specific demographics.
You could choose the age, location, gender and interest of your audience, making your ad more likely to reach your ideal market.
📚 New to Facebook and Instagram advertising? The platform has its own free training site, Facebook Blueprint, to give you all the knowledge you'll need to get started with paid social advertising.
Build your community
Give your customers a great experience by being super-responsive. Community management means building an awesome relationship with your customers in public online spaces.
Some examples of community management are:
Responding to customer Google reviews
Liking and commenting on social media posts where your customers have tagged your accounts
Interacting with customers if they comment on your social media posts
📣 Beyond this, you may want to create some content that helps your community engage with your product. For our jam shop, we might include some free recipes that use jam or a video on how jam is made.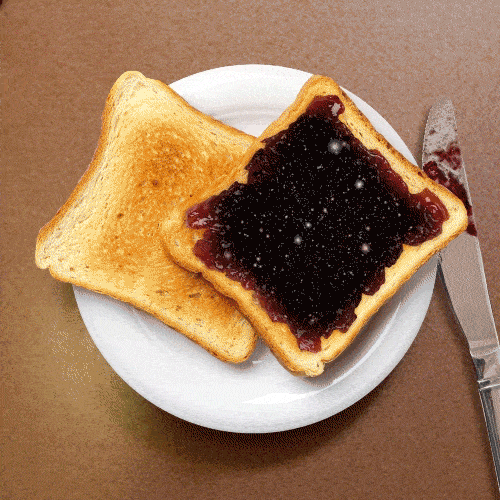 Send a store newsletter
Email marketing is about as classic as digital marketing gets, but it remains a seriously powerful sales tool. Hubspot's State of Email Marketing Report 2020 found that, on average, every $1 spent on email marketing generates $38 in sales.
There are plenty of ways to build up your email database. Add an opt-in tick box to your purchase path, grab a form from your email marketing platform and embed it on your website, or run a social media campaign letting people know they can sign up.
You may even want to incentivise signing up by offering a 10% discount on a customer's next purchase.
📣 When it comes to sending newsletters to your customers, make sure the content is engaging. Maybe you have an exciting new product to share, or are running a sale?
Don't send them too many emails and run to a consistent schedule – like monthly or fortnightly.
Consider SEO
Search engine optimisation (SEO) is a very important part of digital marketing. A great application of SEO could see your website be pushed up the search rankings by Google, and become more discoverable to an audience searching for products like yours.
Keywords are an important aspect of SEO. Keywords refer to words or phrases that your customers might be looking for. Back to our jam example (because everyone's buying jam on the internet these days, right?), we might want to include keywords we think a jam-loving audience might search for.
Some possible examples could be:
Jam Sydney
Organic blueberry jam
Jam biscuits
Homemade jam
We can also answer questions that our audience might be asking.
So if we think our audience might type 'Where can you buy organic jam in Sydney?', we might include that same question and answer ('We sell organic jams made in Sydney. Check out our homemade range including strawberry jam, blueberry jam and marmalade.'), on one of our pages.
📣 Aside from keywords, make sure that your metadata and titles are filled out on your website, and that you have alt descriptions for each image you include. Include relevant links from your web copy to other relevant pages on your site.
Go forth and sell!
There may be a lot of online shops out there, but there are so many things you can do to cut through the noise and get eyes on your store. Keep on top of your eCommerce metrics and have fun with digital marketing campaigns.
Ramp up your efforts during the incoming holiday season and capture new customers for the future. Take the stress out of your other company operations and give your full attention to making your online shop awesome!
Employment Hero is an all-in-one people management solution, complete with recruitment, payroll, HR and employee engagement software. Book a demo with one of our small business specialists today!
View our comprehensive guide to setting goals with OKRs here. 👇