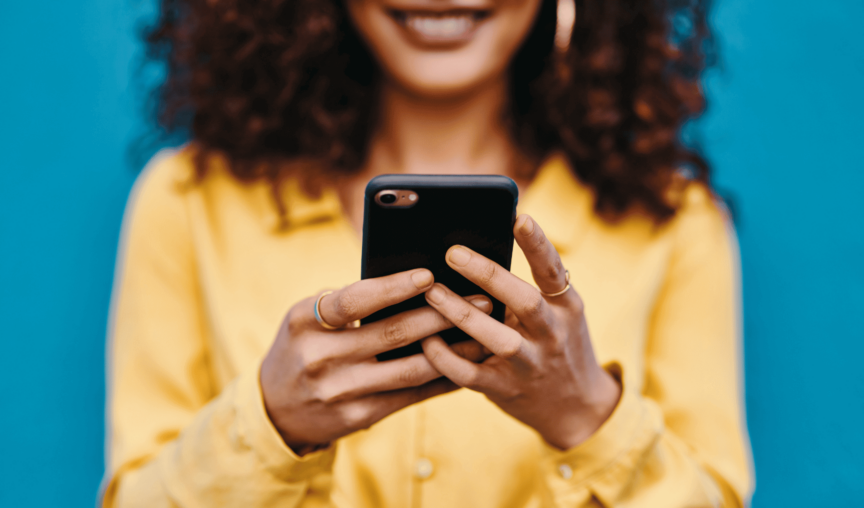 So you're an accountant, bookkeeper, outsourced payroll provider or product specialist who's recently decided to start offering payroll services to clients. You've considered the benefits of offering payroll to businesses who are looking to save time and streamline their processes, and now you've taken the leap of faith.
But how do you actually go about promoting your new services? You may be cost-conscious, and apprehensive to invest heavily in outsourcing marketing assistance or paying for per-click advertising. Luckily for you, the power of social media means that you can drive organic traffic to your website and promote your newly-established payroll offering without having to pay a thing.
Some of the benefits? You'll save money, build a positive brand reputation online and reach a wider network of potential clients and associates within the industry.
Social media for growing accountants, bookkeepers and outsourced payroll providers
Whether you've been offering payroll services for a while, have just started offering payroll services, or are just looking to promote your current advisory offerings, social media is one of the most effective components of your firm's marketing strategy.
The rise of technology and the digital age has meant that we can now access whatever we need with the click of a few buttons. We have access to all the information that we could possibly want at our fingertips, and we can learn a lot about a business from social media.
We also frequently turn to social media to see what other people are saying about a certain topic, business or even person – and chances are, you currently use social media in a personal capacity. Why not leverage that for your business?
Why do I need to establish my firm on social media?
There are so many reasons why you need to build a strong profile for your business on social media. Depending on what stage of the buyer journey a prospect is in, they may not yet be ready or aware of who you are as a business.
Rather, they are likely doing some initial research and discovery into solutions to certain issues that they're facing within their own business – and social media is an integral part of this research.
Some of the benefits of using social media to promote your business and its services include:
Increases brand trust
Builds your brand's reputation and increases awareness
Creates a community with both clients and prospective clients
Cost-effective (when using organic social media)
Drives traffic to your website, leading to increased prospects and the potential to grow your client base as a result
By taking the leap to establish a social media presence for your business, you'll reap the rewards in no time. The best part is that creating a social media profile is completely free – no ad spend or outsourced marketing agencies required.
If you can carve out the time to incorporate social media into your marketing strategy, you'll eventually be able to drive traffic to your website and grow your client base as a result.
What social media channels should I use?
There are so many channels out there, and it can be overwhelming when deciding which to establish first. It's important to think about who your current clients are, and who your prospective clients will be. Knowing who your audience is will help you to decide which platform will work best for your particular business and services.
If you're just starting out with social media for your firm, it's best to start small. Keep things manageable by opting for one platform to begin with. You can always branch out to new platforms and try out new things, but it can quickly become overwhelming if you start with 3-4 platforms from day one.
LinkedIn
As a working professional, you likely already have a personal LinkedIn and a general idea about how the platform works.
LinkedIn is specifically for business professionals, so it's a great place to meet thought leaders, connect with other professionals within your industry, share insights with like-minded individuals and build your brand organically.
Start with creating a LinkedIn company page before you consider other platforms.
Facebook
Most businesses also have a Facebook page to complement their LinkedIn page, as Facebook allows users to review a business's services. This can be an effective tool for piquing interest in prospects and your brand image will benefit from positive referrals.
Twitter
Twitter has a wide reach and it's easy to find thought leaders, like-minded professionals and industry experts through hashtags. It can also be a great tool to use for support updates, quick FYIs and sharing bite-sized snippets of information due to its character limits.
Other channels
As with all things technology, social media platforms are constantly evolving. You know what they say as well – content is king. There are so many platforms (this is not a comprehensive list!) that can get your brand out there, engage new audiences and shine a light on your knowledge whilst also connecting you with other leaders within your industry.
If you're wanting to branch out with more visually-appealing content, consider Instagram. If you operate within a specific niche in your industry, it can be great for creating targeted content and connecting with similar audiences and industry leaders.
If you're looking to create short educational videos and reach a younger audience, Tik Tok is increasing in popularity (think of Money Lawyer Erika).
YouTube is also a great platform (and an extension of 'social media'), as you can create longer form videos and educational content that will still reach a wider audience. Although it's less community-driven in terms of making one-on-one connections with others, it's perfect for answering questions and providing deeper insights into your business, your offerings and for showcasing your knowledge.
So now you know why social media is so important and beneficial for growing firms, and which channels to consider. Now the question remains: how do you actually start driving traffic through your organic social channels?
How can you drive social media traffic organically?
Be consistent with your branding
Your brand is your biggest asset – you want your name to be out there, and you want to build your brand's image so that eventually, you're recognised immediately before anyone even reads your content.
If you're sharing visual assets alongside your copy, use the colours that are present in your logo and overall website branding to create congruence. It's a good idea to also establish a consistent tone of voice that reflects your brand and the prospective clients that you're trying to reach, and use it every time you post.
Just because payroll can be a slightly "boring" topic for some, doesn't mean you need to emulate that. Breathe a bit of life into your brand and content by providing a fresh take on all things payroll and workforce management.
Engage with industry thought leaders and provide valuable insights
As a starting point, connect with professionals within the industry and follow pages that are similar or adjacent to your own business. Seek out thought leaders and experts in the field, and begin to engage with their content by reacting, commenting and even resharing with your own thoughts.
By commenting first as an individual, this will help you to build connections within the industry. As your network grows, you can then begin to introduce your professional brand into the ecosystem.
Use your professional business page to share valuable content that is popular, and that your clients (and prospective clients) will benefit from reading.
By increasing your levels of engagement, you'll start to create top of mind awareness over your brand and who you are – thus driving more traffic to your own page and growing your following as a result.
Don't overdo it though – no one wants to see spam on their newsfeed! Choose carefully as to what content you reshare, and avoid commenting on popular posts just for the sake of it. You want to improve your image and create credibility, after all.
Create and share valuable resources
As you start to engage with other users and businesses within your field (and now that you've started sowing the seeds to driving your own traffic to your page)- you should start creating your own content and sharing it.
Consider hot topics, useful insights and even professional opinion pieces that you can share to your page. If your website has capability, consider building out a 'Blog' or 'Resource' section to create content natively on your website. You can then share the blog's URL to your business's social media, thus driving traffic to your site in order for users to view your content.
Amplify valuable posts using your personal page, and consider tagging thought leaders and those who you think would benefit from reading your content. If you've mentioned a specific individual or business in a blog or article that you're sharing, make sure you tag them in your post too. This will help your post to go further, and is more likely to be reshared with their networks – which in turn, drives traffic back to your own page and eventually to your website.
In every post you make, you should always include a strong call-to-action at the end of your post. Always direct users to another action – whether that's to view the resource on your website, send you an email, or even to reach out to you directly on LinkedIn for a chat. Consider researching and using popular hashtags as well that will become synonymous with your brand whenever you create content.
This will help you to drive traffic to your social media, associate your content with popular topics of conversation that are happening, and reach a wider audience pool.
Further down the track as you grow, you can even begin to consider gating content and generating leads through creating landing pages on your website and using your social media channels to share these landing pages.
Create a regular content schedule
Consistency is key. Start with aiming to post twice per week, and gradually increase the frequency as you settle into a rhythm. This will help to build out your online presence, and users will be more inclined to follow your page if they know that you're active on the platform.
Don't overdo it though – too many posts can cause user fatigue, and important content will start to become lost amongst your other posts. At the most, post once per day on each social platform – but we recommend posting three to four times a week as best practice.
Use your computer calendar and plan ahead with what you're going to post as well – this will help you to manage time efficiently, keep things running smoothly and gives you total visibility on what type of content you've shared. You'll want to avoid doubling up; so if you've already shared a thought leadership blog in a particular week, consider creating a post that directly advertises your features or services, or even think about resharing valuable content that you've seen elsewhere on social media.
If you're time-poor, consider recycling your content every few months. Make sure to space this out though, and switch up the accompanying copy and assets when you share the content to your social media platforms. The last thing you want is for someone to pick up on the fact that you've used the same article or blog multiple times!
Promote the "human" side of your business
One of the best ways to drive further traffic is to share content that shows the people behind your business. Of course users want to see useful resources, tips and tricks, and understand how your firm can help to improve their business processes and employee experience – but we all crave human connection.
One of the best ways to drive traffic is to create content that involves cross-collaboration with real people. Whether this be volunteering efforts that your business has recently undertaken, or a testimonial from a conversation with a happy client of yours – share it!
This will diversify your business in the market and is a great way to cut through the noise (and seriousness) that can often be present within the accounting and finance industry on social media.
Sharing things like team bonding, get-to-know-me profiles and photos of events or conferences that you've attended are also a great way to pique interest and build more connections online.
Employment Hero Payroll helps partners to grow their business
These are just some of the ways that you can drive social media traffic, but the possibilities are almost endless. There are so many other valuable resources and tips that you can use to grow your following and widen your prospective client pool, and Employment Hero Payroll is here to help.
When you come onboard as an Employment Hero Payroll partner, you unlock access to valuable marketing resources that are designed to help you grow your business and help your clients at the same time.
We also have dedicated Partner Account Managers who are always on hand to help with any queries you have, from marketing your solution to expanding your business.