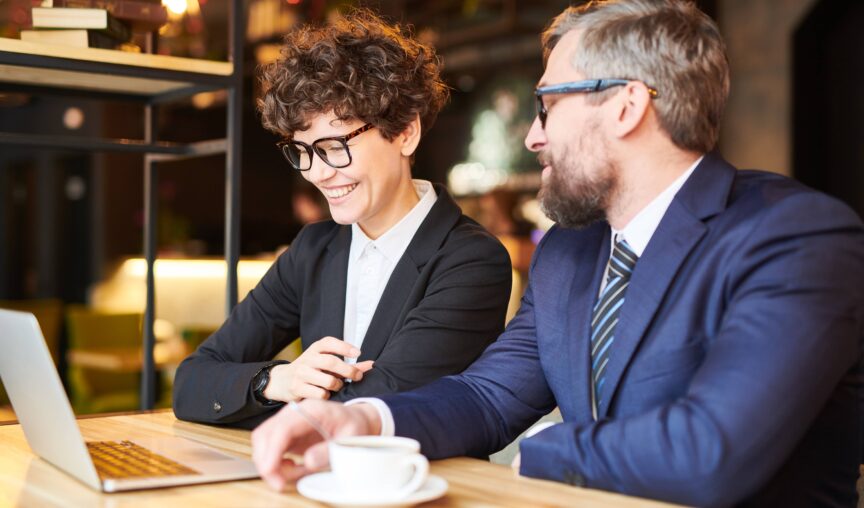 Every accounting, bookkeeping or outsourced payroll firm needs a strong marketing strategy to thrive and stand out.
Sure, you might already have posted on social media, are getting referrals or have a well-designed website with a blog up and running. These are great ways to market your accounting, bookkeeping or outsourced payroll firm. But, you might miss on the best possible chance of achieving your company goals by not diversifying your campaigns across multiple channels.
Email marketing is an essential part of any multi-channel marketing strategy. You can turn casual subscribers into new clients or build more trust and credibility with your existing clients.
Whether you're currently utilising email marketing or wanting to and are not sure where to start, here are some top tips and strategies your accounting, bookkeeping or outsourced payroll firm can use to improve engagement.
Why is email marketing important?
Email marketing is an excellent way to build trust and authority within your accounting, bookkeeping or outsourced payroll community.. While email marketing might not get as much attention as other marketing strategies, it is a cost-effective way to reach the target audience easier, generate interest and maintain long-term relationships with clients. Here are some examples of how email marketing can benefit your accounting, bookkeeping or outsourced payroll firm:
You can maintain regular communication with clients. This means you can easily provide updates on tax deadlines, regulatory changes or client industry insights to recipients;
By building an email subscriber list, you can showcase expertise, content and solutions to generate interest from potential clients;
Email marketing is scalable and provides measurable results, enabling you to reach a larger audience and drive business growth.
8 ways to expand your business and client list with email marketing best practices
1. Invest in automated email marketing software
There are various email marketing platforms that anyone can use, but nothing beats software that can streamline repetitive tasks. Adding the right email platform to your tech stack allows your firm to facilitate a cohesive and streamlined email marketing strategy.
Here are some tasks your email marketing platform should be able to automate:
Segmenting audiences and managing their data
Managing lists
Personalising copy
Generating reports
Triggering email sends based on interaction with your business or services online
Planning, building and scheduling emails
Aside from automation, good email software should offer a user-friendly interface, mobile responsive design, ready-made email templates, customisation, integration options and a responsive customer support team.
2. Define audience and build a reliable email list
An email marketing list is a complete directory of contacts that your accounting, bookkeeping or outsourced payroll firm has access to. When launching any email marketing campaign, you must define who you want to speak to. Are you aiming to attract new clients, promote outsourced payroll services, or nurture existing relationships? Understanding your audience will help you to structure your content, goals and segmented email lists accordingly.
While you may already have a list of clients you'd like to communicate with, you can start building another email list of new audiences by collecting basic contact information through a simple inquiry form on your website. Other opportunities that require visitors to provide their email addresses include guides, webinars, website pop-ups or discount promotions.
When building and maintaining quality email lists, make it a habit to regularly clean your email list by removing inactive subscribers. This improves your email deliverability and engagement rates, ensuring that messages reach the right audience.
3. Personalise emails to your intended audiences
Personalised emails create a tailored and relevant experience for recipients. By addressing individuals by name, referencing their previous interactions, and offering customised content, personalised emails make recipients feel valued and understood. It also enables targeted messaging, ensuring recipients receive information that aligns with their company, specific needs and interests.
Here's an example of a personalised email copy for existing clients:
Dear [First Name],
As [Client company's name] is a valued client of [Accounting, bookkeeping or outsourced payroll firms name], we thank you for your continued trust. Our team is committed to providing [Service 1], and [Service 2] tailored to you and your employees needs.
Our dedicated team is always available to answer your questions, provide guidance, and offer support whenever it suits you. We are excited to support your business growth and long-term success.
4. Include compelling content in your email campaigns
It's important to provide valuable and educational content in your emails to position your accounting, bookkeeping or outsourced payroll firm as a trusted service provider. A great way to get started is by creating a content calendar that outlines what you want to communicate and when.
Consider sharing topics or insight into areas of expertise such as outsourced payroll, record-keeping or changes in compliance. You could also share service-related insights into your clients' industry, use attention-grabbing subject lines, provide value through educational information or exclusive offers, employ compelling visuals and include clear call-to-actions.
5. Design emails for engagement
If an email is difficult to consume, readers are more likely to disengage from the copy and content. Having clear, intuitive, image-rich and creative email designs with short blocks of copy, white space and clear headings will encourage recipients to read through the entire email.
Make sure to remain consistent with every email design. When a recipient recognises a brand's colour, theme, logo, etc., they are more likely to immediately be familiar with your emails, brand and what it stands for. From something simple and minimalistic to bright and colourful, a good brand can be recognised in a sea of others.
6. Optimise emails for mobile
According to Statista, in 2023, the number of smartphone users in the world is 6.9 billion. This means that 86.29% of the world's population owns a smartphone.
Using a mobile responsive email design is crucial for recipients on the go. If your emails aren't mobile responsive, it will create poor user experience, low engagement and missed opportunities. The right email marketing software should help you to easily create mobile responsive emails.
7. Analyse and optimise your email campaigns
Analysing and optimising email campaigns are necessary for continuous improvement and increased ROI. Metrics such as open rates, click-through rates and conversions can give you a better understanding of your campaign performance. This data will help you make better decisions and also discover what is and isn't working.
Moreover, automated email platforms provide in-depth analytics and reporting, offering valuable insights into campaign performance, audience engagement, and conversion rates, enabling accounting firms to optimise their email marketing efforts for better results.
8. Get support from a trusted partner
Email marketing doesn't need to be a challenge for your accounting, bookkeeping or outsourced payroll firm. Lean on these 7 tips above to find better ways to engage your target audience, generate leads, and nurture client relationships.
Accounting, bookkeeping and outsourced payroll service firms who have joined the Employment Hero Partner Network get the resources they need to grow their firm and services such as outsourced payroll.
If you've also been looking for trustworthy payroll and workforce management software to improve your payroll processes for your clients, learn more about Employment Hero Payroll and what we can offer your clients worldwide from Australia, the United Kingdom, New Zealand, Singapore and Malaysia.
Interested in more blogs like these? Check out our blog on: Tips to getting more social media traffic without paying for ads