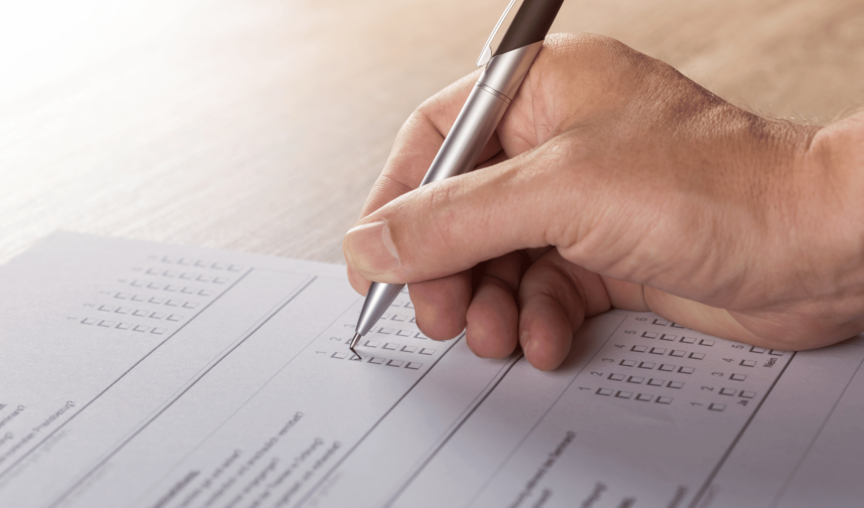 Did you know that in Employment Hero Payroll, we've got over 40 different reports? We're suckers for data that helps our partners to improve their clients' lives. Payroll, employee, time and attendance reports – we love them all! They're perfect for saving busy accountants and bookkeepers time and they also help to reduce the workload, meaning more hours can be spent on valuable advisory and strategising.
2 main benefits of streamlined reporting functionality
They provide you with key insights for client advisory, which add value to your services over competitors in the market: We all know and are able to run basic reports on key areas of a client's business such as wage costing and payroll reporting. But sometimes you don't know what you're missing, unless it's right in front of you. By accessing pre-built reports through cloud software such as Employment Hero Payroll, you'll have visibility over aspects of a client's business that you (and they) didn't even know were needed – which can give you a competitive edge when it comes to advisory.
They save you time and reduce manual effort: Gone are the days of entering data into Excel spreadsheets and calculating pay run variances, leave balances and attendance. Outsource reporting to software that does the legwork for you, so you can spend more time interpreting and strategising the data with clients.
Report functionality in Employment Hero Payroll
Add even more value by offering reporting that's available from directly within the Employment Hero Payroll platform. Report packs can even be automated, to eliminate the need to manually run, download, save and forward reports to key stakeholders. You or your clients can set the schedule and send on a recurring basis. It's that easy! Data is pulled straight from payroll and within the system into reports, which saves time from having to manually crunch the numbers with your calculator.
We're also unique in that we provide customisable, flexible reporting for accountants and bookkeepers. Most software simply provides you with the stock-standard report packs, and don't allow you to build your own. With Employment Hero Payroll, reports can be customised – providing a fully tailored solution for each client's business and their specific needs.
What's more is that If you're using Employment Hero Payroll with Xero for granular financial reporting, data will flow seamlessly between both systems to save so much time. Check out the integration here, if you haven't already.
Since we operate across 5 different countries, we've broken down our top report in each (according to our humble opinion), though most are available across more than one region. Read on to find out why they'll soon become your favourites as well.
‍
Australia: Pay Run Audit Report
This is a handy one for accountants in all regions, who need visibility over all pay run details for a client at a glance. The pay run audit report shows visibility over earnings, super payments, bank payments, leave and deductions in one place for easy analysis. This allows for advisory on each client employee's return on investment, and for a bird's eye view of average employee costing for budget analysis.
Audit reports can be drafted from within any unfinalised pay run in Employment Hero Payroll.
‍
New Zealand: Leave Liability Report
Kiwi advisors no longer need to stress about how much leave their clients' employees are owed against the Holidays Act, or calculating these themselves. Easily generate a leave liability report to show a summary of the employee's leave type, approved request hours, leave balance and more. Transparent calculations are also shown, so there's no uncertainty around whether the holiday pay is compliant. Win-win!
‍
The UK: Full Time Equivalent Employee Report
The full time equivalent employee report is perfect for accountants looking to calculate projected costs and resources required for their clients to run effectively. This is especially useful when headcount (ie. total number of employees) can't be used as it takes both part-time and full-time employees into account. Hello, improved reporting accuracy!
The 'Detailed Activity' report can also be run and used to determine FTE data.
‍
Singapore: Roster vs Timesheet Comparison Report
This report is actually available in all regions, and is one of our favourites. With the roster vs timesheet comparison report, advisors can compare rostered hours against hours worked. This is great for financial reporting and working out costing for the client's visibility. No more manual Excel calculations and comparing across multiple spreadsheets!
When configuring the report access for a restricted user, if the 'No restriction on reporting data' checkbox has been selected the user will have access to data for all employees within the report, as long as the report access has been enabled.
‍
Malaysia: PCB Withholding Report
Give clients more visibility over tax withheld each month for a specific date range or pay run, with our PCB withholding report. Additional information such as gross earnings, pre-tax deductions, BIK (both taxable and tax exempt) are included in this report to assist with reconciliation against other payroll reports. Perfect for busy accountants needing clear, concise information at their fingertips!
‍
If you're not using Employment Hero Payroll, but are looking for powerful payroll software with built-in reporting functionality, get in touch with our team.