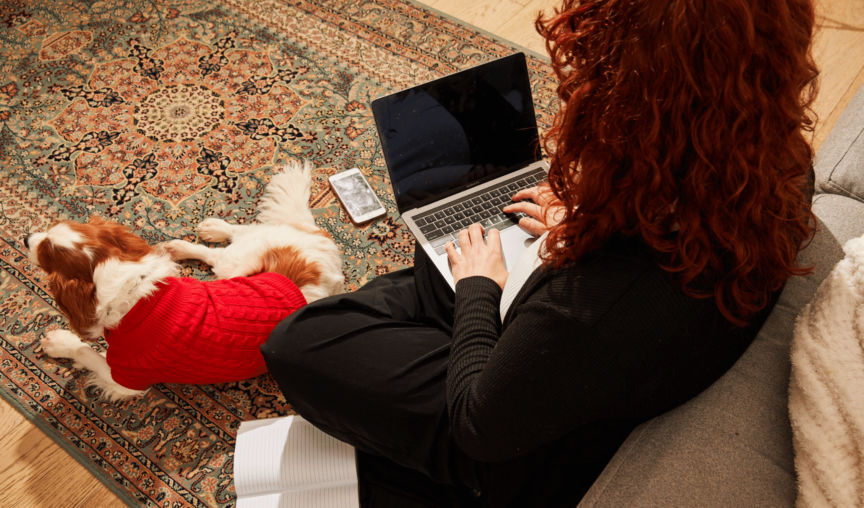 Hello from the Employment Hero product team! We're out of the gate and well into 2022, which means we have some new product updates to share.
In this February wrap up, we'll run you through changes to our Recruitment module, 1:1 tools, Custom Survey capabilities and leave flexibility.
Come along as we dive in.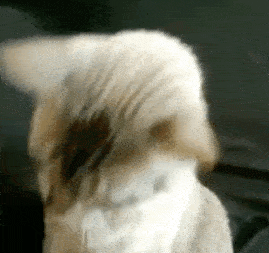 Improvements to our Recruitment module
2022 has already brought several updates to make our Recruitment module more powerful, but we're not done yet.
We know that when you're recruiting (especially in this year's hot market), you need to cast the widest possible net to find great candidates. You can already connect to popular boards directly from the recruitment tab, but what if you can't find your preferred board for a niche role?
Now, you can request new boards by hitting the "+ Request Job Board" button on the platform, and our team will log your request for future updates.
We have recently added LinkedIn Premium, TradeMe, and Jora to our list of job boards.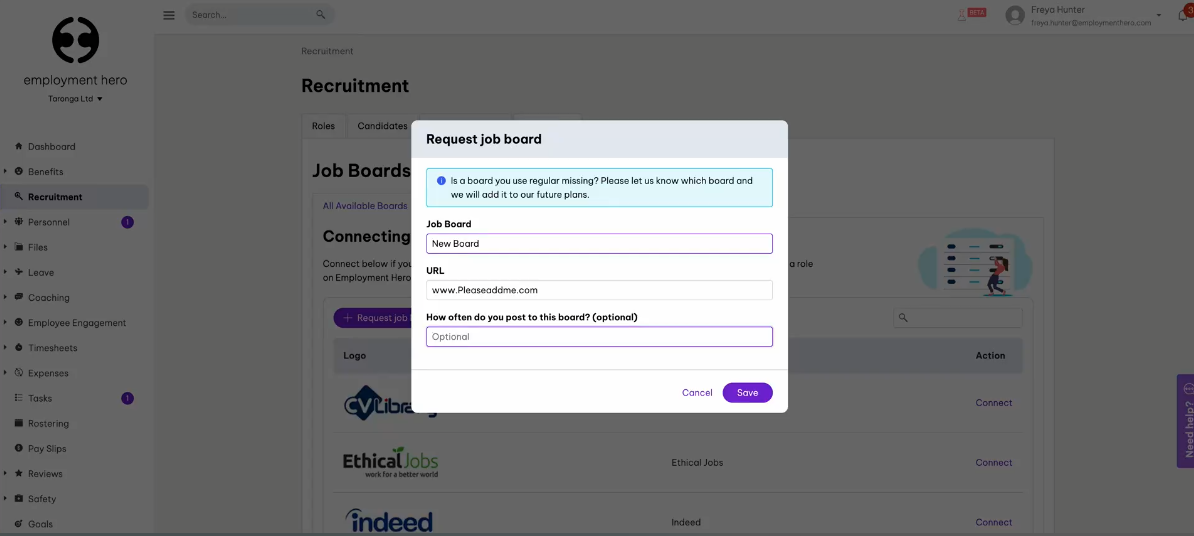 Do you have a candidate that you've been interviewing for one open role, but could be suited for another? Forget re-entering their details, you can now duplicate a candidate's profile and move them across to active roles.
All of their information, including any attached files, can be easily moved with just a few clicks.
To copy the candidate, click the ellipses at the top of their candidate profile. From there, you can choose where to move their duplicated profile.
Adding detail to your 1:1s
Our 1:1s feature can help you structure and document important meetings between a manager and their direct report. We've made a few changes to help teams keep on top of their progress, and make helpful notes in even more detail.
You can now add a custom meeting title to your 1:1 meetings, making sessions easier to track. The new title that you create is also a link to the session itself, saving you time when organising your schedule.
You can also manage your team's sessions by assigning the following status' to your meeting date. These status' are colour coded for easier reference.
Held
Cancelled
Rescheduled
Archived
Deleted
When you're conducting your 1:1, you will also find that more detail can be added to each question response. You can now use:
Text formatting
Hyperlinks
File attachments
Meeting invitees will now also be notified by email when the status of their 1:1 has been changed. For example, when the meeting status is changed to 'Held', the invitee will receive an email to confirm that the session has been completed.
The 'Reschedule' session can also be accessed earlier, streamlining the management of dates and times of an individual session.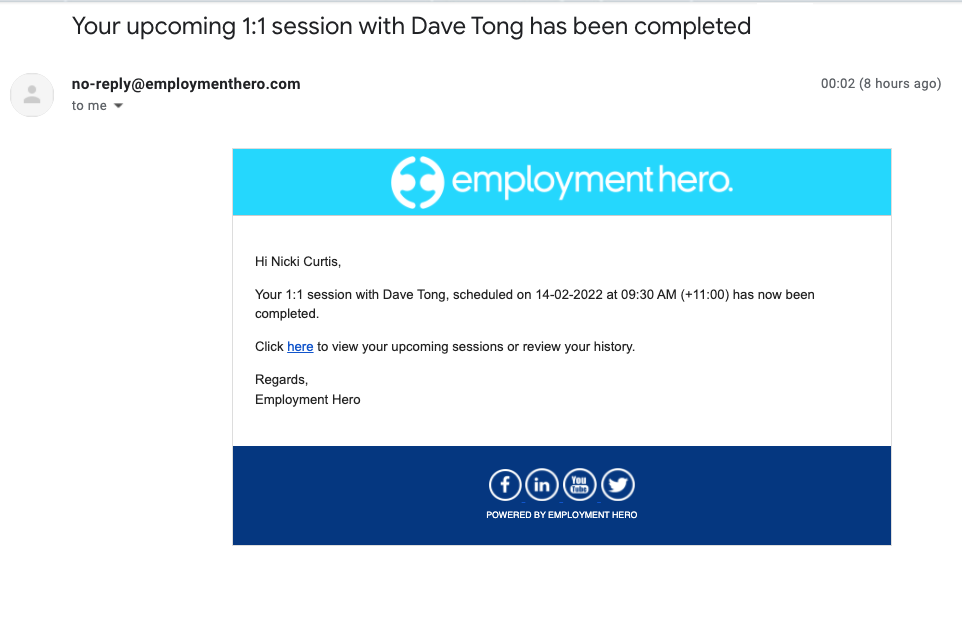 Enhancements to Custom Surveys
In 2022, we've enhanced our employee survey tools to make seeking feedback from your team even easier. We already have helpful survey templates on the platform, but what if you could create your own survey template?
f you have a group of recurring questions that help you understand your team better, it could be a huge time saver.
Employment Hero Platinum members can now create their own survey templates to quickly and easily run multiple surveys with the same or similar questions without having to manually create it each time.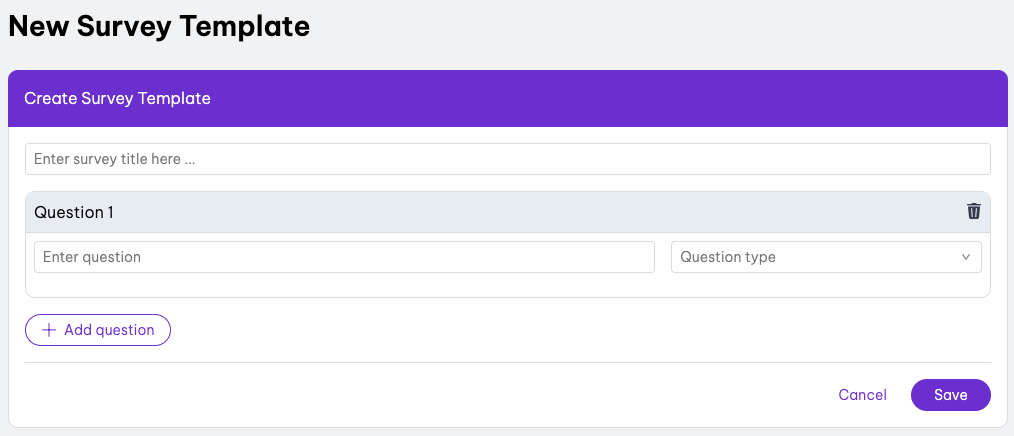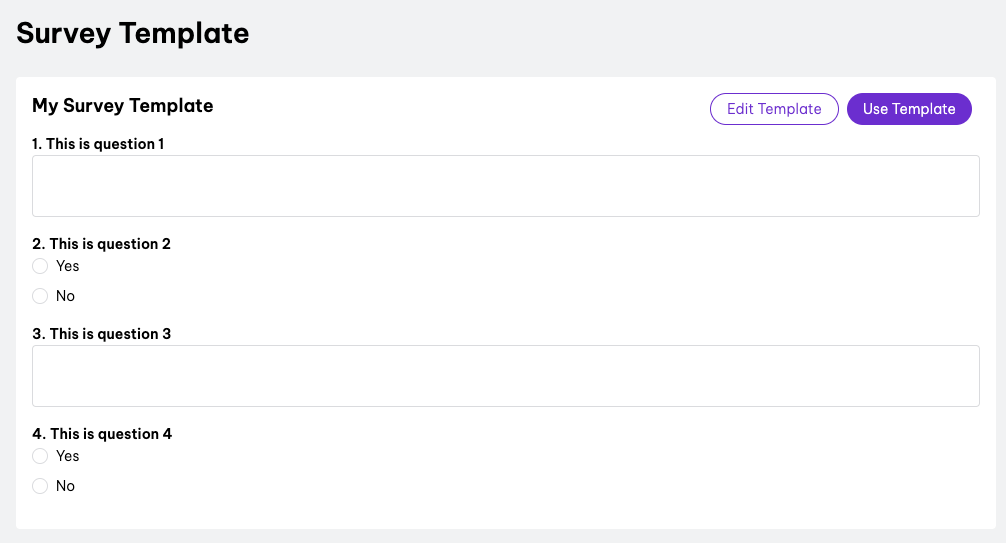 Further leave flexibility
Customers using Employment Hero Payroll may have encountered issues when making last-minute leave adjustments (we're looking at you, holidays cancelled due to Covid).
With the need for flexibility more important than ever before, we've now enabled leave reversibility between our HR and Payroll platforms.
Previously, there was a limitation on being able to create a leave request with the same dates and leave category of an existing leave request. That has now been removed, and a leave request can now be created with negative hours or days recorded.
This will update Employment Hero records, reflecting what has occurred in the payroll software.
Negative leave requests are not synced to payroll, and administrators in this situation will receive a notification confirming that their payroll has not been impacted.
Follow along every month
We want to help our customers get the most out of our platform. Whether it's HR, payroll or benefits, you can expect to find all updates here – all designed to make your world at work easier.
If you'd like to stay up to date with all of our content, you can visit our resource hub or follow us on LinkedIn.