Managing paperwork and spreadsheets can be messy. Store all important client information digitally in one location. It's secure and you can access it from wherever you are – via mobile or desktop.

Save time processing payroll
Save up to 90% of your time on payroll admin. Automate tasks such as processing standing data and timesheets, downloading and applying tax codes, super deductions, leave calculations and more.

No limit on employees or business size. Available in Australia, New Zealand, Singapore, Malaysia and the UK, our global offering streamlines payroll for your clients across multiple countries.
Streamline payroll for you and your clients.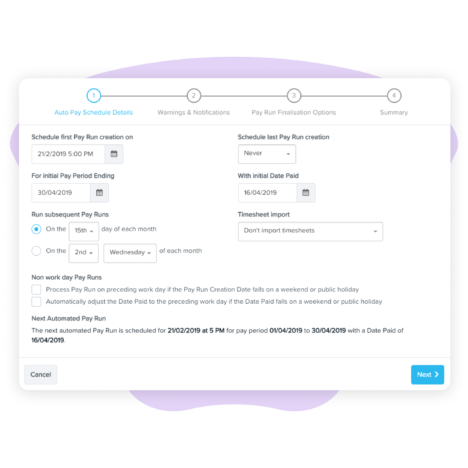 Run multiple pay runs in the background from start to finish at the same time. Choose which pay run processes to automate, and enjoy greater control by choosing specific dates and times to automate certain tasks. Choose warnings that will stop the automation - on your terms - to maintain control and quality assurance.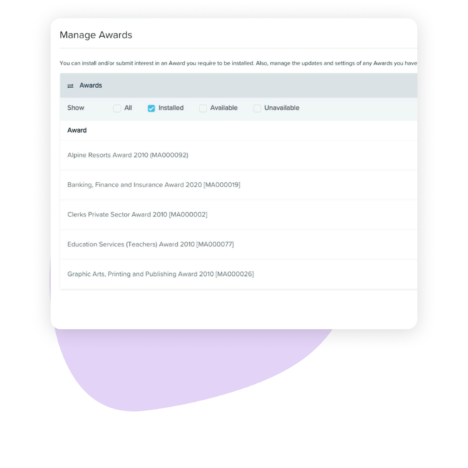 Automate awards and streamline payroll compliance
Remove the need for manual calculations, spreadsheets, or multiple apps for the interpretation of Australia's modern awards and leading ATO-certified STP reporting feature. Our modern award interpretation engine can automate employee award calculations for you.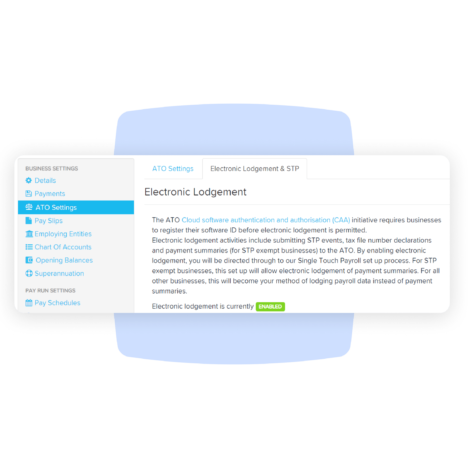 Create payroll reports from four main categories: Payroll, Employee, Time & Attendance and ATO reporting. Using report filters such as date range, employing entity, pay schedule, and location, to name a few, you can easily retrieve the specific financial data you require, with minimum effort.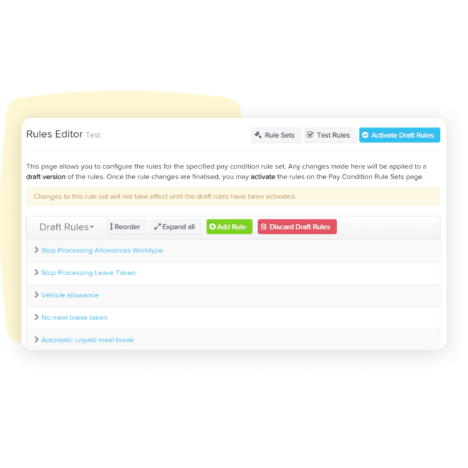 If staff accrue Rostered Days Off, or Time Off in Lieu of overtime, automate these accruals with rule sets using our pay conditions engine. Automatically calculate wage rates, penalties and allowances based on specific working requirements and migrate straight to the pay run.
Trusted by over 750 partners. Here's why our payroll partners love us.
Bureau dashboard
Get overall insights into how pay runs are processed, the state of those pay runs and make informed decisions.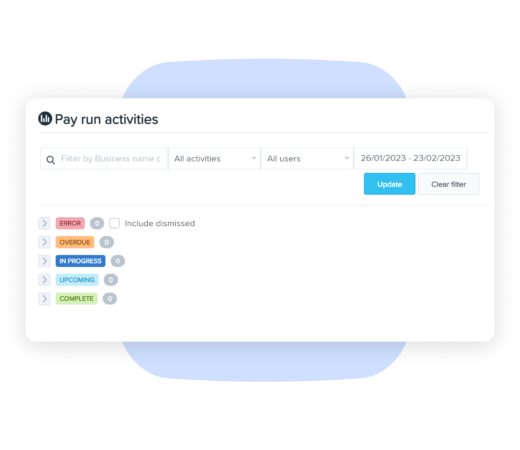 Partner support
Get extensive product support articles, training videos, bite-sized webinars, tools for growth, and much more.
Why partner with us?
By becoming a part of the Employment Hero Partner Network, you can access:
Tiered pricing
Comprehensive support

Dedicated Account Manager
Guided onboarding options
Support articles, product training videos, and webinars
Updates on the latest features
Technical support
Resources to help you grow your practice

Exclusive partner benefits such as industry training discounts
Brand exposure to 200,000+ SMBs globally, with your listing in the partner directory
Ongoing value, in conjunction with your products and services, to increase lifetime value
Partner-specific tools designed to better manage the client experience

Brand our software with your logo using our branded payroll solution
Gain valuable insights about your client using the Partner Dashboard
We offer different plans to help deliver a valuable payroll service to your clients. Tell us about your business and we'll direct you to the most appropriate plan based on your requirements.
You must be an outsourced payroll provider to join. Simply fill and submit the form located on the partner network page and we'll be in touch. Make sure to select the 'partner type' you most align with, so our team can progress your application.
Innovation, reliability, customer service. A tick, gold medal, five stars.