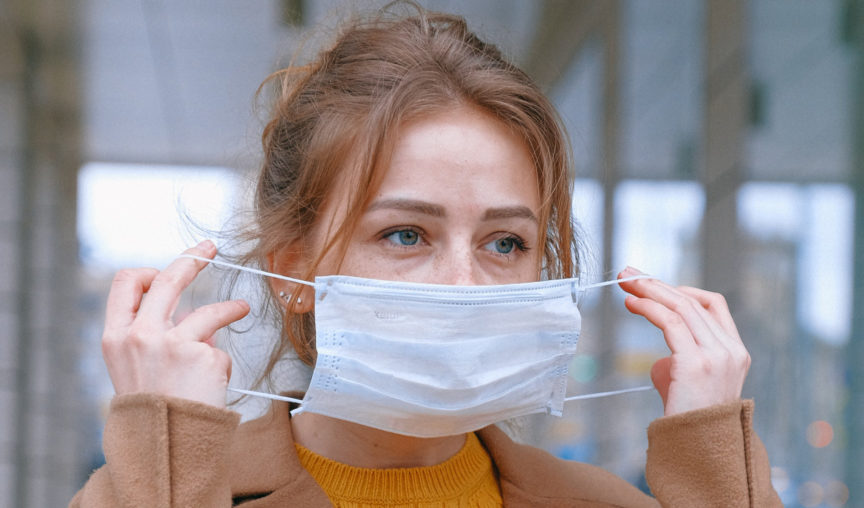 As Australia begins to return to normality, we know that many hospitality business owners are scrambling to reopen their doors. However, with updates occurring daily and without much warning, you're most likely facing challenges as restrictions continue to ease.
As the hospitality industry begins to find its feet again and help put hundreds of thousands of Australians back into work, employee and patron safety is top of mind.
So if you're like thousands of Australian hospitality owners ready to ramp up business and get back into the swing of things, there are a few things you should address, like workplace policies. From keeping your employees safe and ensuring you're compliant, there are many things to adhere to when re-opening your doors.
As many hospitality businesses prepare for what may seem like starting from scratch, we thought we'd go back to basics and cover one hugely important thing you can do to protect you and your team post-COVID-19 – ensuring you have the correct policies in place.
So if you're like many looking for ways to keep you, your business and your team protected, we've put together some helpful policies and templates to help you. If you're looking for more resources to help your cafe, restaurant, bar, pub or club get back on its feet, we've created the Employment Hero COVID-19 Resource Hub to help. Here, you'll find articles, templates, webinars, policies and more surrounding your employer obligations. Ready to go back to basics?
What is a workplace policy?
Workplace policies are an essential part of running a business and are a crucial part of the workplace compliance puzzle. A workplace policy is a document that outlines practices and procedures. These policies can cover many different aspects from day-to-day operations right through to compliance and employment law.
Workplace policies help establish expectations surrounding performance and behaviour, so you can create a positive work environment.
In today's uncertain employment environment, it's never been more important to have workplace policies in place to ensure you stay on the right side of the law. We know that HR compliance is a major pain point in Australian businesses today and something that has gained significant media attention over the past few years – and it's something you don't ever want to find yourself caught up in.
Workplace policies also safeguard an organisation from risk. According to Employment Hero's HR Compliance white paper, a well-written policy will "protect your business from a range of situations, whether it's social media, inappropriate computer use, discrimination or harassment."
If you're looking for more information on how to keep your business on the right side of the law post-COVID-19, we've put together an essential guide to HR compliance here.
The essential guide to HR compliance
Why do I need my employees to sign new policies when they return to work after COVID-19?
With so many changes occurring over the last few months, we know it's been hard for hospitality business owners to keep on top of their policies.
The announcement of the JobSaver payment, alongside the Covid-19 Vaccination directives, has meant that many owners of cafes, restaurants, pubs and clubs have been left feeling overwhelmed and unsure of their obligations as an employer.
Throw in the addition of stricter cleaning procedures, limits on those who can dine and changes to their employees hours as a result of COVID-19, it's never been more important to document these changes.
These policies in place can set expectations going forward to make sure that your team will follow and abide by new policies and procedures. This may relate to changes to an employee's hours, location of work or duties.
Another example of a post COVID-19 policy could be surrounding hygiene or maintaining social distance with customers. Once the policies have been acknowledged by both the employer and employee, you'll have a record of changes to employment – something that could be needed later down the track.
What policies might I need in place for my hospitality business after COVID-19?
We've been hard at work creating templates to help you through this time. These templates will help protect you and your team, as well as give you peace of mind.
We know that returning to work after a pandemic can be overwhelming for many, so it's important you help prepare your team. Whether that's how to stay safe during their commute or adhering to stricter hygiene measures, it all adds up when it comes to keeping your team safe.
Please note: The templates and policies below have been prepared by Employment Hero Pty Ltd to assist employers in creating workplace documents between their business and their employees.
While due care has been taken in preparing the document, no responsibility is accepted by the author for the accuracy or suitability of the information contained. All liability is expressly disclaimed for any loss or damage which may arise from any person relying on, using or acting on any information contained therein.
Public transport policy
Public transport is a critical part of many workers' commutes in Australia. As we continue to deal with the anxieties associated with recovering from a global pandemic, your team may feel uneasy about their commute to work.
If an employee's commute involves catching public transport, we suggest you have them acknowledge the public transport policy to help keep them safe.
COVID-19 Return to Work Public Transport Policy
COVID-19 workplace hygiene policy
Maintaining good hygiene in the workplace is crucial for slowing the spread of COVID-19 and keeping your team well. In addition to keeping your team safe, your team has to ensure that they keep patrons safe, too. This can be achieved by adhering to state and territory advice such as social distancing and enforcing hygiene measures.
Other ways you can help minimise the spread in your restaurant, cafe, pub or bar include:
No communal cutlery, cups, water stations, etc
Laminated menus to be wiped down
Disposable cutlery
No food on display in open areas
No buffets or self serve stations
Hand sanitiser available at entrances and on tables
Hygiene signage throughout the premise
Covid-19 workplace hygiene policy template
JobSaver factsheet
For many, the economic impact of the pandemic has been felt widely across Australia, with thousands of businesses having to close their doors and employees being made redundant, stood down or receiving reduced work.
To help all affected businesses in NSW, we've highlighted the key takeaways you need to know to navigate the JobSaver payment scheme. If you're looking for more information on additional support for small businesses in NSW, read our blog here or visit Services NSW website.
Located in another state? Here's what the local government are offering:
JobSaver payment factsheet
Notice to end stand down template
Did you stand down staff when you experienced a downturn in business and are ready to ramp up again? This template will provide you with a written agreement to your employees to end their stand down period.
Notice to end stand down template
Back to work bundle
Looking for more general advice as we begin to open our economy? We've created a comprehensive 40-page guide to help you get back into the swing of things quickly and safely. It includes all the things you need as your cafe or restaurant becomes busier.
In this bundle, you'll find:
WHS for COVID-19 return to work
How to handle a COVID-19 incident in the workplace
Rapid hiring and onboarding
Advice for each state and territory
Return to work survey template
Welcome back letter template
Besides the policies, what else might you need to do?
Ensure your staff are up to date with their RSA certifications. If your hospitality business serves or sells alcohol, it's important you keep you and your staff compliant. These certifications should include ensuring your team's Responsible Service of Alcohol certifications are up to date.
Did you know that Employment Heros' Learning Management System (LMS) offers an RSA refresher course for your employees? Want to learn more? Get in touch with one of our small business specialists. They'll show you how it can help your employees remain compliant and get back up to speed as they return from their time off work.
What happens if I don't have the right policies in place for my team?
At the end of the day, policies are in place to protect you and your team. This is something you don't want to ignore. We've seen time and time again restaurants and cafes getting caught up in scandals (hello, George Columbaris), so it's something you need to get right.
You don't want to get caught up in a scandal as a result of not having adequate policies in place. This helps keep you and your team legally protected.
The wrap up
As hospitality businesses prepare to ramp up, it's essential you keep your team and patrons safe with appropriate policies. It's no secret that COVID-19 has changed the way we do business and has led to many changes in our day-to-day operations.
As Australia continues to ease restrictions and our economy begins to open up again, you should identify what policies you need to get your team back to work in a compliant and safe manner.
If you'd like to discuss how you can bring all of your employee's policies and contracts into one platform, we'd love to help. Get in contact today.
Want more?
We've created a COVIDSafe playbook for hospitality businesses to help you through this time.
Here, you'll find information on:
How to keep your patrons safe
How to keep your team safe
Return to work policies and templates
Managing rapid hiring and onboarding
and more!
The CovidSafe hospitality guide