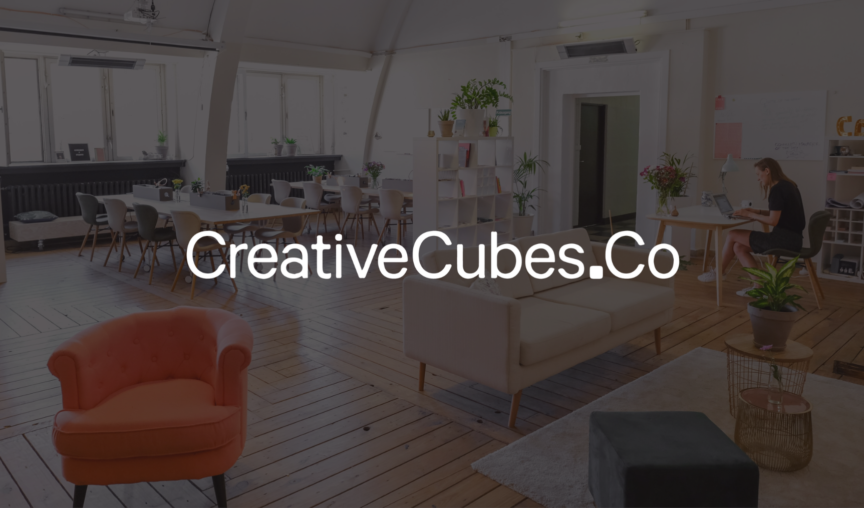 Creative Cubes
Hawthorn, Carlton, South Melbourne and Richmond
23
Explore this case study if:
You're looking for a faster way to onboard employees
You want your employees to manage their own HR admin
You're looking to bring HR and payroll in-house
About Creative Cubes
CreativeCubes.Co is a Melbourne-based business that converts buildings into collaborative workspaces – providing functional and flexible community areas to help all people to build their companies. Currently, in four locations – Hawthorn, Carlton, South Melbourne and Richmond – CreativeCubes.Co are purpose-built for small to medium-sized businesses to do their best work. 
At Employment Hero, we're big advocates for growing businesses. As we ourselves are designed to help SMBs – we couldn't be more supportive of CreativeCubes.co' values and mission. 
We spoke with Shardae Mazzeo, Head of People & Culture, about the difference Employment Hero has made since they adopted the platform in 2019.
Challenge…
Growing teams, outgrowing programs
CreativeCubes.Co has experienced rapid growth, especially as they've added new locations to their portfolio of workspaces. "For each space we open," says Shardae. "We add more team members to the company, so we're essentially growing quite rapidly. We were at a stage where we were at 15 employees and Google Sheets wasn't doing it anymore for us." 
From daily management to employee onboarding and payroll, Shardae was losing a lot of time. "We had our contracts that our lawyers put together, but my experience in management took a lot of my time. We had an outsourced system that didn't really cut it. As we grew we needed something to be centralised – we needed to be more sophisticated."
Solutions…
Checking all the boxes
After shopping around for different systems, Employment Hero came to Shardae's attention. There were very specific criteria to fill. Shardae wanted a seamless experience for her team, as well as a "centralising of everything we were building, documentation, record keeping, building business processes, and workplace strategy framework."
"We were suggested by our chairman to look at Employment Hero. It checked all the boxes. We weren't big enough for an enterprise solution like Workday; Employment Hero was a perfect middle ground."
A transparent onboarding process
Any business owner or leader will know that a lot of time will be lost in recruiting and onboarding. It's an essential process, but an admin-heavy and time-consuming one. A platform like Employment Hero can help. 
"It's made it so much easier with onboarding a new employee, they can see the steps. Before, it wasn't as seamless with the accountant and email. Employee experience is everything to us"
An autonomous environment
When you use Employment Hero, you empower your employees to take care of their own details and HR actions. You also give them full access to company policies and information. By streamlining this administration process, there's greater visibility across the business and time is saved by all. 
"In Employment Hero, it's its own system, people go there for annual leave, company updates…" says Shardae. "It's a core system. My team has everything they need – they know where to look, they don't need to come to me. It's an autonomous environment. They can go into the system and have general responsibility over their own entitlements."
A system that's always evolving to fit your needs…
We pride ourselves on the fact that we're always evolving to fit the changing needs of our users. We welcome (and celebrate!) customer feedback as we continue to innovate our platform.
"What I really like about Employment Hero is that it's grown as a system," says Shardae. "I get the perks of a business that's growing alongside the platform. Every month there's a new enhancement, they're listening to the customer feedback, everything it didn't have initially, it now does."
"​​Embrace the future of people management instead of holding onto the past of HR," she adds.
If you'd like to learn more about how Employment Hero can make your business more efficient – speak to one of our business specialists today.