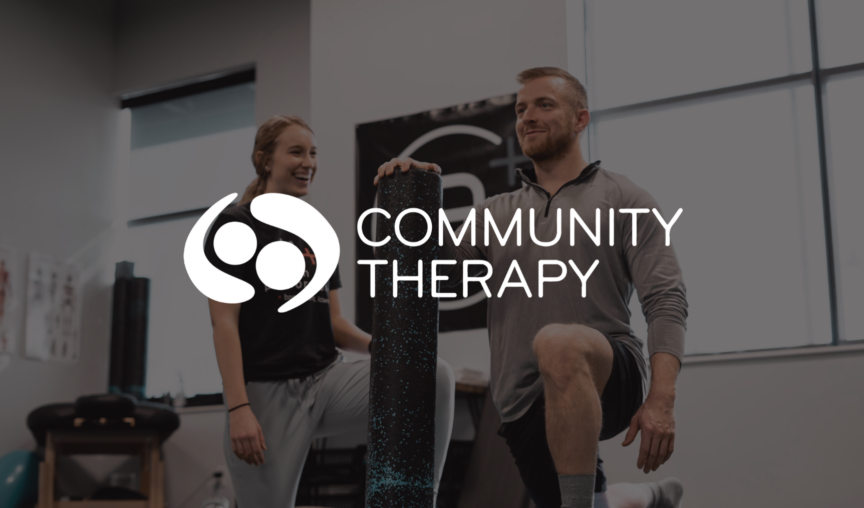 Community Therapy's mission is to support, enable and empower its clients to live enriched and meaningful lives. The team of physiotherapists, massage and occupational therapists and speech pathologists love what they do, which shows in the quality of service they provide to their clients. Community Therapy partners with residential aged care facilities, home care providers and NDIS participants to make people's lives better.
Managing Director, Scott Lynch, uses Employment Hero to ensure that Community Therapy's internal processes match their exceptional service. Here's what Scott had to say about why he chose Employment Hero, how his employees have found the transition, and the positive impact its having on Community Therapy's patients.
Why did Community Therapy need an HRIS? And why did they choose Employment Hero?
As a growing mobile health company, we found that we needed a way to streamline our HR processes. We began looking for a system that would enable us to integrate key HR components such as: 
Storing employees' information 

Streamlining payroll 

Documenting ongoing team support 

Managing employee reviews 

Policy and procedure management 

Collating HR documentation to a centralised repository 
At Community Therapy, we were also looking for a way to streamline other systems into one platform. For example, we knew we needed to develop our learning management system, and so we wanted software that could achieve this. These were just some of the requirements we had in mind when we began looking at Employment Hero. 
When we are considering any new partnerships or products, we take a look at the values of the company to see if they align with Community Therapy. One of our values is innovation, and it was clear that Employment Hero was innovative in its approach. The software could easily be utilised across all platforms, including desktop and mobile. It offered great solutions in terms of capacity to handle core requirements such as payroll and HR, however it also had several ' nice to haves' for us, such as an LMS and employee benefit features. 
In addition, through the trial process it became clear that the team at Employment Hero aligned well with the values of care and integrity held by Community Therapy. Employment Hero demonstrated this by speaking openly about other options in the market that we should look at and consider, highlighting the pros and cons of each. We were supported through the process, and this ensured that we ended up with the product that suited our specific needs. 
How was the implementation and launch of Employment Hero received by staff?
Employment Hero was straightforward to implement because the company supported us with a very well-organised onboarding process. We had an Employment Hero team member allocated to us, and a clear and easy-to-understand task list. The program itself was exceptionally well-received by staff. Because of the thorough onboarding process, very little was required of team members. Payroll information was already processed and staff simply needed to check their key pieces of personal information as they logged in for the first time. 
Employment Hero ensured that we were well supported throughout, particularly when integrating our existing systems. For us, this included: 
Importing existing payroll information and history from QuickBooks

Integrating with Go1, our learning management system

Integrating with JobAdder, our recruitment management software
In all of these cases, the integration has been smooth and straightforward. Employment Hero also supports our day-to-day operations with several key features. In particular, we use it for: 
Payroll 

Managing employment contracts 

Collating compliance documents 

Manage employee one-to-one check-ins and reviews
Employment Hero enables us to manage all mandatory training by integrating with our LMS. We are also starting to utilise the company goals section in order to develop strategic alignment across the company. 
Has Employment Hero improved productivity and the efficiency of Community Therapy's internal systems?
Employment Hero has really helped us in several key areas. For example, it has streamlined our process of recruitment through to onboarding. Prior to using Employment Hero, this was an inefficient and manual process. Now—at the click of a button—we can coordinate everything from the recruitment process through to issuing a contract, managing payroll and compliance documents for new staff. 
Employment Hero is also making it much easier to manage policies, procedures and mandatory training. This has streamlined both short-term tasks through to end of year reviews. 
How have these improvements helped to create a better patient experience?
When it comes to improving the health care experiences of our clients, Employment Hero helps us by: 
Ensuring the highest standard in compliance management 

Facilitating the straightforward roll out of any new training for up-to-date health care 
Employment Hero helps us to manage outstanding compliance documents and remain up-to-date. This can relate to criminal record checks, working with children checks, as well as professional and public liability insurances. This serves to keep our clients safe and well cared for. Deploying new training is very important when rapid changes are needed. The recent COVID-19 pandemic is a good example of how important this is for patient wellbeing. This is also relevant when we partner with a new organisation and need to deliver new training on relevant systems. 
What's the staff feedback been like?
We have had great feedback from team members, who report that Employment Hero provides increased clarity on the aforementioned processes. Any incomplete HR tasks are all consolidated in one spot rather than spread out over emails and shared documents. New team members also often comment on how simple and effective our onboarding process is. 
In all these ways, Employment Hero has been a very positive experience for us, for our staff, and for our clients at Community Therapy. 
Are you an NDIS provider? Manage a mobile workforce? Employment Hero can help. Book a personalised tour of the platform today.