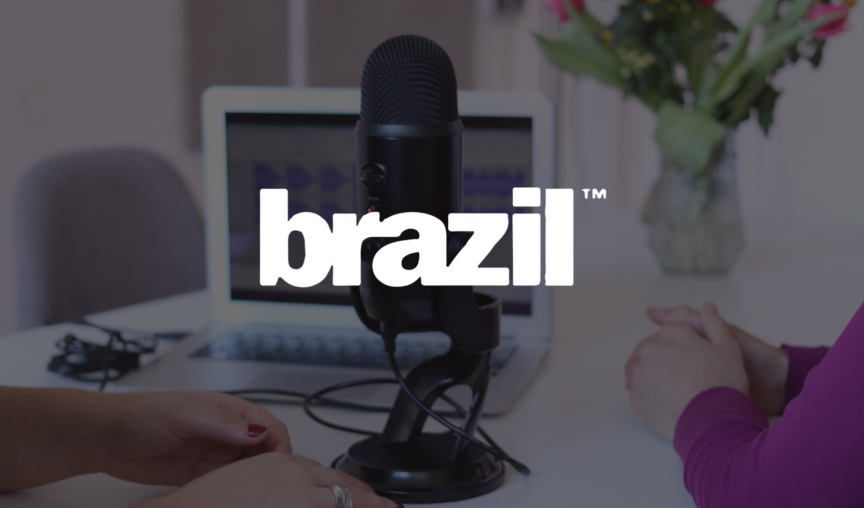 Josh Van Raalte is the CEO of Brazil, an international award-winning communications company. Brazil works with big-brands clients from multinational corporations like Honda and Fitness First to exciting new start-ups to communicate their messages with colour and pragmatic creativity. 
Challenge
Like many small businesses, Josh and his team's number one focus is delivering the best service to their customers. With a dozen or so high-performing employees, an HR hire just doesn't make sense. But that meant that most HR functions were either MVP or worse, non-existent. As a result, Brazil's HR processes didn't come close to every other part of the businesses, so Josh turned to Employment Hero. 
Too many platforms
When a business first starts, it's normal to pick and choose your tech stack as you go along. As a business grows and things get busy, using too many incompatible platforms creates more problems than it solves. Eventually, you need to consolidate your tech stack to improve efficiency. The same can be said for HR; if you only have a handful of employees, Excel, calendars and filing cabinets can manage the basics of HR. But with each new hire, it gets harder and harder to keep track of things like contracts, policies, leave requests and timesheets. 
And that's exactly what happened at Brazil. "We had one system for holidays, another for reviews and appraisals", explains Josh. "Documents were centralised but using our company's shared drive, but everything else wasn't centralised at all."
Not enough time to keep up with everything
As CEO, Josh's attention was devoted to providing the best service possible to Brazil's clients and supporting his team to do the same. But there are only so many hours in a day, and Josh found himself struggling to keep track of staff reviews and appraisals, ensuring policies were read and keeping track of leave. 
With the added stress, Josh felt he wasn't paying enough attention to the needs of his staff. HR benefits and basics were being neglected and when the company began working from home, this needed to change. 
Solution
Putting time and effort into your HR processes can transform an entire company. In a year like no other, it was important for Josh to give his employees the support and protection they deserve. "Without doubt, it sends a signal to staff that we are taking HR seriously," says Josh. 
"We have the systems in place to provide a good and constantly improving workplace. It has also been essential during a critical time for us as a business as we migrate from office to home based working."
Centralising resources
Now, all of Brazil's HR processes are supported by Employment Hero's web HR software. It means less work for Josh and better benefits for his employees as everything they need to know is all in one spot.  "We have one central place to find everything there is to know about our staff. It is easier for us to add more documents, guidance, new and updated policies and many other things"
It's also helped streamline onboarding processes and saved time on holiday requests and performance review systems. "We estimate that it has cut down on at least 25% of admin demands and time-wasting."
The benefits go beyond admin; centralising HR services with one platform helps employees too. For Brazil, staff now can review their documents and can check back on data from past performance reviews and appraisals, which is leading to significant improvements in productivity and wellbeing. "They take their reviews and appraisals much more seriously as they can review the previous documents." 
Keeping up with the big companies
Despite being a small business, with Employment Hero, Josh knows Brazil can keep up with other big communications companies. "Employment Hero has helped us to replicate the functionality that big companies can afford so our staff are reassured that their wellbeing, motivation and career progression are taken seriously."  
Josh is also loving how simple and easy it is to give reward and recognition to his employees with Employment Hero. With difficult transitions last year, they are loving "giving shout-outs to staff based on their performance.  This is going down a treat especially as everyone is predominantly home working now."  
Impact
By using Employment Hero, Josh not only increased the efficiency of HR processes at Brazil, but also elevated the wellbeing, happiness and productivity of his employees. Staff are able to easily access documents relating to their performance and receive recognition to boost their confidence. 
"It has also helped us to advance our HR offering; previously we were offering the basics, and now we can really add value to our staff's experience. I am very happy with how this has evolved, and so quickly too."
Centralising Brazil's HR processes keeps them competitive with other, bigger companies by giving Josh and his team more time to focus on the needs of their customers.