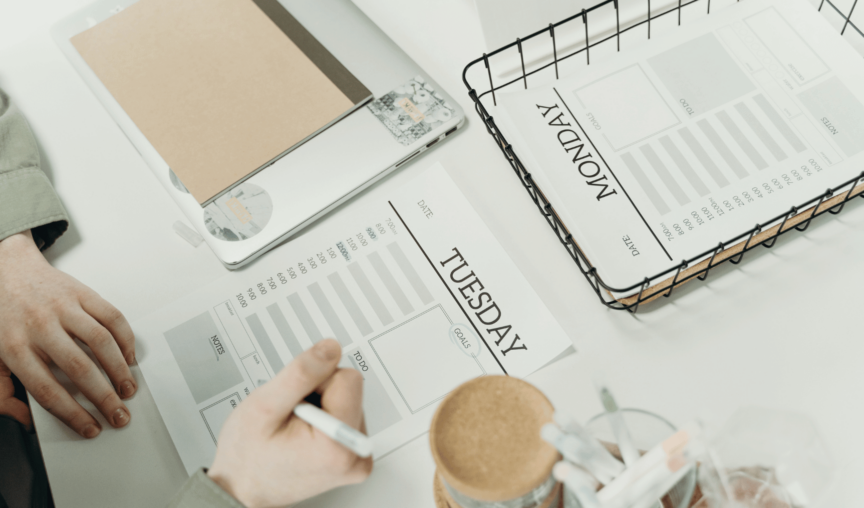 The role of the accountant
As every business grows, a trusty accountant becomes essential. As revenue and employee count increases, it often becomes unmanageable for the average small business owner. Enter the accountant – this is likely you, if you're reading this!
You're responsible for all things related to tax, legislation compliance, financial reporting and business costs; some go a step further and offer advisory services on ways to reduce costs involved, increase revenue and maximise a business's growth.
There are so many accountants out there, and so much choice for businesses, so how do you set yourself apart? What's your key differentiator? How can you persuade prospective clients that you, over all the other accountants within the industry, can create value for them?
And equally as important – how can you add value in a way that is cost-efficient, time-saving and streamlines processes for your own team?
Offering payroll as a service
Not every accountant offers payroll services to clients. This can be seen as time consuming, tedious and doesn't always generate much revenue for the accountant. But every business who employs staff needs payroll services.
So why not add payroll to your offerings? By increasing the amount of "necessary evils" that you can take off your client's plate, the more likely they are to need you to help run their business smoothly.
Most small businesses don't have the time to shop around for the "best fit" for each of their needs, so by pricing your services appropriately and widening your offerings, you're opening your business up to a wider pool of prospective clients who all need what you're providing.
Offering payroll to clients is beneficial as it:
Helps businesses to stay compliant: Payroll errors are costly, and small businesses often don't have payroll expertise to keep themselves compliant with legislation. By doing this for clients, you'll save them the hassle of needing to invest money and time in continuous training to educate their team.
Saves time through automation: SMEs don't have time to calculate wage costs, enter data into the pay run and cross-check timesheets. By opting to use payroll software that offers automated calculations and processes, your team can save time for both themselves and for clients. You'll also create value for time-poor businesses who are in desperate need of a helping hand.
Can be revenue-driving: Payroll is an attractive service to offer to clients, who may initially be only looking for financial advisory. Consider bundling payroll and accounting services through affordable pricing packages that will add an additional revenue stream for your firm.
If you're already offering payroll services, that's great! You know that you can add value through payroll, and are hopefully leveraging powerful software to help streamline things a bit for your team and clients.
Strong software such as Employment Hero Payroll offers built-in rostering and timesheets, where data can flow straight into the pay run. No data double-handling, or manually entering values into the software from paper-based sheets – which saves so much time!
Which brings us to our next point – how can you continue to add value through offering payroll? How can accountants leverage functions, such as costed rosters, to create value for clients and use this as an effective tool for financial reporting and advisory?
What are costed rosters?
Costed rosters provide visibility and control over projected wage costs. This allows clients to build rosters as they see fit, and gives you the ability to advise if certain scheduled shifts are exceeding your client's budget.
Employment Hero Payroll allows you and your clients to build rosters using our roster calculator and budget manager. Through harnessing cloud software, you'll save time, reduce paper processes and better provide advice to your clients based on tangible financial data.
‍Adding value for your clients and your team
Costed rosters in Employment Hero Payroll can add value for both clients and your team of accountants in multiple ways.
1. Better understand the business's financial position
Small businesses owners are generally quite hands-on, and it's important that clients understand their business's financial position. Allow them to track costs as they populate employee shifts, based on the budget that you've set for them against the roster. This way, wages and operating costs can be managed upfront and with full visibility for peace of mind.
There's also significant value for accountants here, as it simplifies advisory. No need to deep-dive into rosters each cycle, as costing is all upfront. This also gives you a competitive edge in the market, as not many accountants will be offering this type of valuable service to clients.
2. Time savings
No need to manually calculate wage costs against a roster built by a client, or enter data from paper rosters into Excel. Rosters can be built in minutes with our intuitive roster builder, and costs are displayed alongside shifts and the budget set for your clients. This saves your team so much time, giving them more time to focus on advising clients on other areas of their business.
3. Cost-effective
Available on Employment Hero Payroll's Plus plans, rostering comes with costing functionality included – so no need to fork out for anything extra. As Employment Hero Payroll's plans are affordable, accountants can create payroll and workforce management packages for clients that include costed rosters, payroll and employee self-service to generate further revenue.
4. All-in-one and tailored
Costed rosters add to an accountant's ammunition, and show that your firm goes a step above the competition when it comes to payroll, employee management, reporting, analysis and advisory. Prove to clients that your advice is based on tangible financial data, and give them peace of mind and visibility over knowing that their business is in trustworthy hands.
Roster shifts are automatically costed based on the employee set up against specific pay condition rule sets, which makes this a fully-tailored solution for each client's business.
The benefits of cloud software in maintaining a competitive edge
Opt for cloud payroll software such as Employment Hero Payroll to save time, simplify processes, keep costs down and streamline advisory for your clients. Not only does Employment Hero Payroll help with payroll and workforce management, we also offer advanced reporting to further simplify things for accountants. We also:
Integrate with Xero and other industry-leading accounting software, so you can keep your clients' data as the single source of truth between platforms
Create value for accountants, that others within the industry can't compete with