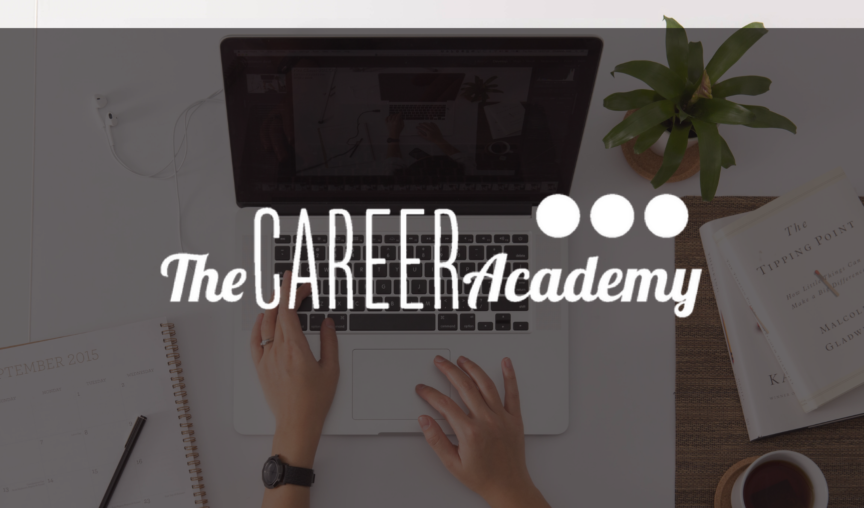 The Career Academy
Using Employment Hero for ANZ, but also operating in the UK with global coverage
75
Platinum HR
Explore this case study if:
You want to improve employee data accessibility for both employees and other teams
You're still managing employee data via share drives or filing cabinets
You want to learn more about Employment Hero's applicant tracking system, asset register, people analytics reporting and employee self service
The Career Academy is an award winning company specialising in high quality, industry recognised online courses operating in the UK, Ireland, New Zealand and Australia. The Career Academy offers a wide range of accredited online courses, with over 20,000 students studying with The Career Academy each year.
Theodore D'Souza joined the team as the ANZ People and Culture Manager in April, 2021 and knew an HRIS was essential to his success in the role. Without an existing people management platform in place, this was one of Theo's first priorities. 
Challenge
No existing HRIS
Covid-19 has forced many businesses to reevaluate all aspects of their business operations to support remote work. As a result, Employment Hero has seen thousands of new customers looking for better ways to manage their people and payroll. Filing cabinets are slowly being replaced by cloud-based document management systems like SharePoint and Google Drive, but while these tools are more accessible than the physical paper-based filing cabinets, they still rely on HR and people managers as the gatekeepers of employee data and processes.
"In the first couple of months, I realised all the data was managed in SharePoint, which is rudimentary and has gatekeepers," explains Theo. "If someone—even a global manager—needed something, they had to come to me and ask for it. So there were a lot of inefficiencies; something as simple as managing personal data had to be done through me."
Not only was this an unnecessary time sink for Theo and managers alike, it was equally inefficient for The Career Academy's employees. "I had a lot of staff coming to me asking to access different pieces of employment data, and I'd have to personally go through the backlog. I had provided my insight and advice to the leadership team that while I was more than willing to continue to be the gatekeeper of this information, it would be more effective for both myself and the company in terms of time and efficiency if we are to implement an HRIS system, thus this became part of my role right from the start."
Solution 
A local HRIS built for SMEs
When it came time to find the best HRIS for The Career Academy, Theo had two pre-requisites in mind. First, the solution should be local to the ANZ markets, and second, it needed to be built for small and medium enterprises (SMEs). 
"I was looking for software that specialised in SMEs," says Theo. "One HRIS we looked at was Lanteria, which supports SMEs through to big businesses, but it made me nervous there could be inefficiencies if there was too much going on. Another option as Bamboo, but being US-based and our organisation being locally owned and operated, it mis-aligned with our personal values."
After trialing the different options available to him, the final piece of the puzzle for Theo was Employment Hero's ease of use. "There are pros and cons for every piece of software. I did trials across a few different softwares (including Bamboo) and Employment Hero was so user friendly. I hadn't worked with a lot of HRISs but it worked for me, which is important. If I don't get it, then our employees won't get it either."
Centralised employee data and processes
"Our primary objective for Employment Hero was to manage the employment data and recruitment," says Theo, which is exactly what he's done with Platinum HR across both New Zealand and Australia. 
Recruitment
Employment Hero has its own applicant tracking system (ATS), Recruitment, that integrates with dozens of different job boards. Using the Recruitment function, people managers can post one listing to multiple job boards of their choosing, then manage all applicants from Employment Hero. Talent acquisition managers can track candidates through the hiring process, email candidates, share notes with hiring managers, and even onboard the successful candidate straight from the ATS. So it's no surprise that Theo has migrated all of his recruitment processes over to Employment Hero.
"I pretty much transitioned 100% to Recruitment on Employment Hero. Managing all of that candidate data from different job boards is something I really enjoy. Not having to send thousands of emails to hiring managers; they can see all of the data themselves. It's made hiring way more efficient. I've had three different managers in the hiring process tell me that the system is a lot better than receiving a bunch of emails that might get lost."
People analytics
Employment Hero's reporting functionality gives people managers a comprehensive overview of their employee data. Pre-built reports include compliance reports for policy acknowledgement and certifications, headcount and diversity, leave, timesheets, audit trails and more. You can also build custom reports based on whatever employee data points you've collected, including worker eligibility or diversity and inclusion details. This level of visibility used to take people managers hours to collate and build, but with Employment Hero, they're just a click away. Utilising this reporting is front of mind for Theo come 2022.
"We have a talent management strategy for our organisation on the roadmap for next year and the reporting will allow me to see the trends. It shows all employee history as well, not just from when Employment Hero was launched. It's great to see how many roles are hired in a month, so you can plan for roles in the next month and forecast ahead. It also shows your trends. HR metrics is such a powerful tool; if you don't have something to measure it, you don't know what you don't know."
Asset register
Employment Hero hasn't just streamlined Theo's role and made it so much easier for employees to access their data, it's also been a huge benefit to The Career Academy's IT team when it comes to company assets. The Asset Register in Employment Hero easily tracks who had what, when and for how long, improving transparency and accountability, reducing loss and even helping to calculate depreciation when necessary. 
"The asset register has boosted our IT drastically. They only had Excel before I introduced them to the asset register, so just to have this really good coalition between HR and IT departments is great. As soon as I recruit someone, they can assign the assets and when they're offboarded, we can track every piece of equipment."
Theo has also aligned asset management with onboarding and offboarding checklists, so when staff are coming and going, the IT team is notified of any assets that need to be distributed or collected. "For the IT team and myself, it strengthened our ability to manage assets. The IT team feels more confident that they can track all of their equipment because they get tagged in tasks for all offboarding employees. I also like that ability to modify the onboarding and onboarding and being able to create specific tasks for specific people."
Impact
It's safe to say that Employment Hero has exceeded Theo's expectations when it comes to efficiently managing employee data. Despite only launching a few months ago, Employment Hero has already had a massive impact on both Theo and The Career Academy.
"Employment Hero has made our roles much more efficient. I was saying the other day, it's crazy to think that in June we didn't have it, and now we do, but it doesn't feel like I put in much work for the output we're getting. You know it's good when you first get it, but it's crazy to think that you can realise so many benefits after you've implemented it."
The biggest benefits for Theo has been how much less time he spends managing employee data, and how much more access different teams have to it. "Time efficiency is the biggest impact for The Career Academy, as well as transparency. From recruitment to onboarding and offboarding to something as specific as the asset register, it's just saved so much time. Even access; I had a great conversation with an employee where he was asking 'can I…' and before he even finished the question, he said 'oh wait, I can get this from Employment Hero'. They don't have to ask me; they can access all the information themselves."
Considering Employment Hero for your own business? Here's Theo's advice. "It comes down to what your business needs, but simplicity is the key aspect that drove me to Employment Hero. It was simple to implement and has done a lot more for me than I thought it ever could. 100% I'd recommend it.